Every organization needs an outbound recruiting strategy
You know it. Everyone knows it. Hiring is still tough.
Over the past few years, economic uncertainty has been the norm. Even in spite of times with strong economic headwinds, the labor market continues to be extremely tight. For companies doing any amount of recruiting, they are wondering when they'll catch a break. Every hire, but especially those with highly sought-after skills, consumes significant time and budget. It also makes the stakes for retaining talent even more critical.
Large enterprise organizations are already taking action. They can afford the time and budget investment to keep delivering high-quality talent. Even if their internal teams change, they have more flexibility to utilize outsourcing or contractors. With retention and hiring, they also have the flexibility to increase compensation and benefits more easily.
Small and medium-size businesses compete for the same talent in many cases. Yet their talent needs are just as important — if not more so in instances where the organizational impact of a new hire can create waves.
Smaller organizations can't afford to simply miss out on the best talent. What small and medium-size businesses need is the ability to take control of their recruiting. They need to be proactive and strategic in making the right moves for talent. They need to help their jobs find the right people instead of waiting and hoping that those people find their jobs.
That's why every organization needs to turn their recruiting from inbound to outbound.
Callout: What is outbound recruiting?
Outbound recruiting is a proactive approach where recruiters actively search for and engage candidates for a new position. Instead of wasting time waiting for candidates to look for your job, you are proactively offering jobs to the right people.
Outbound recruiting gives recruiters the opportunity to take control of their recruiting strategy and build a scalable action plan. It is a methodology that needs to be implemented to steer clear of all the recruiting challenges brought by current and future talent challenges.
4 Issues That Hold Small and Medium-size Businesses Back
With a constantly fluctuating talent market, outbound recruiting is an important part of an organization's sustainable recruiting strategy.
But even if you understand the challenges facing your business and the solutions outbound recruiting can offer, you might also be reluctant to get started. How will we have the time to do this? How can we hope to compete with bigger, better-known companies? How can we make this work on our budget?
We get it — there are many issues when recruiting in a smaller organization and we've heard and experienced them all. Here are the four we hear about the most.
1. We can't compete with big brands
Unless you are already among the largest brands in your industry, bigger brands with bigger budgets will always exist. Companies can't just spend their way to success but they also can't simply make due with less-qualified talent. That's where outbound recruiting helps define and showcase your company name to talent. Identifying difference-makers for your company and proactively reaching out to candidates with your unique employer value proposition and career opportunities is key. Some people don't want to work for big names. You can win that talent, but you have to be in front of them.
2. Our hiring managers are stretched
Who isn't busy right now? Hiring managers in smaller organizations can feel impossible to include in the hiring process — even though they may realize the value of their participation. The reason is simple: The 28-item to-do list on their desk has implications in the here and now. Hiring? That takes time and forethought. Waiting until a hiring manager is in a staffing emergency means it can be weeks until they get it solved.
No matter the obstacles, managers need to be involved. If they don't have input, they won't be able to set expectations or ensure that their hiring criteria are fine-tuned to organizational needs. To make the best pitch to the best talent and to avoid making bad hires, you need their collaboration and to work together as closely as possible.
3. There's a limited budget for big hiring initiatives
Money isn't everything, but budgets are a reality. And here's another piece of reality: Budgets are tighter at smaller organizations. That's just how it works. The idea of a big hiring initiative seems like a non-starter.
Putting that money to work smarter is always an option, though. Looking at your limitations as an opportunity to laser focus on what works to attract talent is a benefit. Most important, small to medium-size organizations can't deal with the dead weight of inefficient and high-cost recruiting. Getting the most bang for your dollar is critical.
4. We don't know where to start
Outbound recruiting is an entirely new paradigm. There aren't many examples or models to follow. For those that do, they are often focused on the largest companies in the world instead of everyone else.
But you don't have to do it alone. Instead, we'll guide you through how any organization can tap into the potential of outbound recruiting.
The Small to Medium-size Business Guide to Outbound Recruiting
Yes, any organization can outbound recruit and get the advantages that come along with it. Practically speaking, there are some clear steps that organizations can take to implement this in an organization with as little as a single recruiter.
Here's how our experts say to start.
Step No. 1: Start a project, not a requisition
We're flipping the script by connecting jobs with people. A requisition is usually for when you hope someone will find your job among the sea of sameness. The traditional approach is typically passive, not active. Creating a project means creating a plan to take your job to the right people. It's a subtle shift but one that's critical for rethinking how you take control of the hiring process.
Step No. 2: Build your team
Every hiring team will look a little different. Rather than thinking about the people who will help you sort through a bunch of unqualified candidates, identify the people who will help you identify the right people to connect the job with. While a hiring manager is key, you want to ensure that other critical members of the team are involved from the start. We also know that at a smaller organization, there might not be a team. In that case, it might be worth connecting with other people inside your organization who could guide your initial outbound recruiting approach.
Step No. 3: Start the job review
It's time to review the most critical piece of information: the job itself. Starting with the job requirements, you can identify the key competencies and skills that the job needs from the person taking it. Part of this review should be force-ranking the skills that are needed so that you can prioritize your search for the right person.
Step No. 4: Calibrate with your team
A recruiter can't do this alone. You need to send the job requirements to your team for their input. This ensures your search for the right person is on the right track. Having them validate and collaborate early on may seem like a blocker for getting to work quickly on an outbound recruiting project, but it saves time and headaches from a hire that is a bad fit. If you don't have a team, you might be able to connect with a high performer already in the role you're recruiting for to see if the role is aligned with their expectations.
Step No. 5: Align sourcing keywords
Once everyone is aligned, pull out the keywords you need to search for when starting your outbound recruiting journey. Think about key things that you can identify like competencies, skills, degrees, experience, titles, or education as a starting point. What you want to try to do is focus on the people who are most likely to fit with your new opportunity.
Step No. 6: Search wide but get narrow quickly
You need to start somewhere, which means using a searchable database of some sort. Our recommendation is to use the widest, most searchable database to start but narrow it down quickly based on your shared criteria. This isn't about finding a needle in a haystack and searching for days. It's about efficiently finding the right people with the right combination of skills for the job.
Step No. 7: Start the conversation
There's no need to overcomplicate this process. Once you find a person who matches what you're looking for, reach out to them to gauge their interest directly. Using features like email templates and whatever automation you have at your disposal can make this more efficient and consistent for the person you're reaching out to, but it's also important to personalize it. Adjust your message to the person's interests and call out areas where their skills would be a good fit for the role.
Step No. 8: Get hiring
With strong alignment with the hiring team and the right skills, degrees, experience, and education, you can connect with the talent on your wish list and get started evaluating them and making offers. There's less waiting around for someone to review a person's resume to figure out if they are a fit — you've already determined that this job matches the person.
Step No. 9: Keep in touch
For most organizations and candidates they identify, it's not usually a hard "no" but instead a "not now" or "not for this." Keeping in touch with talent as they progress in their career journey outside of your organization is key to making outbound recruiting more efficient the more you do it. Using CRM-like nurture tools can help keep people engaged until the right job opens up for them.
Make Outbound Recruiting EZ
Nine steps might sound complicated or like a lot of work. You spread that across every important job you need to hire for and it can cause even more complications in the hiring process than there already are today.
There are a lot of do-it-yourself solutions or recruiting technology that simply wasn't built for outbound recruiting. You can do that or you can take the easy route — hireEZ.
We make it easy to implement and get the advantages of outbound recruiting. Our recruiting solution offers three elements that small and medium-size businesses can't get anywhere else.
EZ Sourcing —

AI-powered sourcing from the largest available talent pool, with over 800 million candidates

EZ Engagement —

communication and nurture tools such as email templates, sequences, and tracking data to scale candidate outreach

EZ Collaboration —

a user-friendly portal to help hiring teams align on needs and goals, share projects, review candidates, and provide feedback
hireEZ is designed for self-service, which means your company can be up and running quickly with a solution that's easy to use and optimized for hiring teams with three or fewer recruiters. Most important, it's affordable and a fraction of the cost of other, disconnected solutions that aren't built for outbound recruiting.
Ready to get started on outbound recruiting? Take a free trial on our recruiting platform and see how easy outbound can be!
newsletter
Subscribe for our daily news
Please use a valid work email.
By filling out this form you agree to hireEZ's Privacy Policy and consent to receive communications from hireEZ.
newsletter
Subscribe for our daily news
Please use a valid work email.
By filling out this form you agree to hireEZ's Privacy Policy and consent to receive communications from hireEZ.
Stay Up-to-Date on Future Talent Acquisition Events
Please use a valid work email.
By filling out this form you agree to hireEZ's Privacy Policy and consent to receive communications from hireEZ.
3:03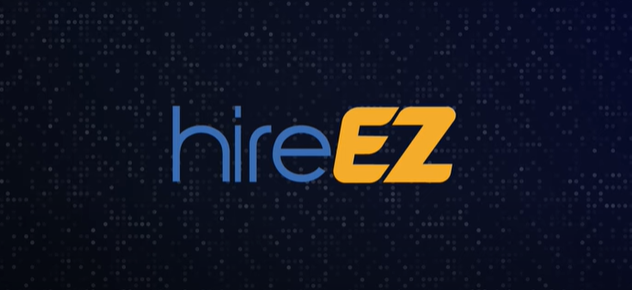 hireEZ - Outbound Recruiting Made Easy!
4:51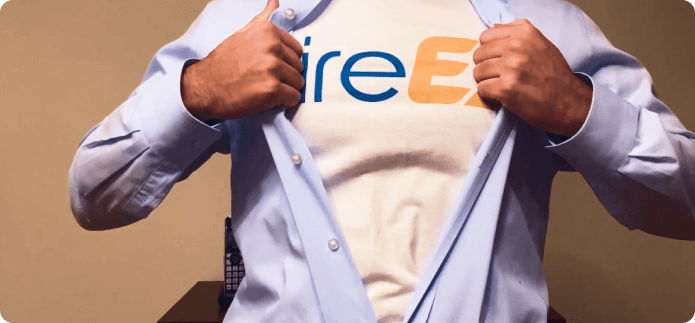 A Hiring Superhero Rebrand Made EZ