By now, you should have heard the buzz surrounding outbound recruiting.
If you haven't, make sure to check out this introductory blog.
In short, outbound recruiting represents a proactive approach to recruitment that empowers talent professionals to connect organizations with their most valuable asset: people.
With the concept established, let's get to the burning question — what does it look like in the real world?
While there's no one way to do any task, there's always the best way.
That's why we're breaking down the best way to do outbound recruiting, including actionable strategies, examples, and real-world results.
To make this "outbound recruiting how-to" as simple as possible (and keep proactivity top-of-mind), we came up with an easy-to-remember acronym: A.C.T.I.V.E.
It stands for…
Assess Your Needs
While assessing existing needs seems like a no-brainer, it's a step that some professionals overlook when racing to secure talent quickly. This step is not just about determining your needs for open roles. It's also about considering the resources available to your team, the larger goals of your organization, and the viability of existing processes to make hires.
Here are three key areas to consider when assessing your needs:
Open Role Assessment
Start by considering what open roles exist. If you're working to fill multiple roles, you might risk losing track of some in the shuffle and not prioritizing the more immediately important ones to your organization.
Talent Tip: VP Talent Acquisition, Retention & Analytics at Bureau Veritas Group Trent Cotton explains that "making everything a priority means nothing is a priority." He suggests that teams should rank the roles in order of what's most the most immediate priority to fill every role in a more organized and focused manner.
Once your open positions are accounted for, set expectations with your team (i.e. hiring manager, collaborators) about:
The persona you're looking for

The timeline you're working with

How internal communication should happen
Important:
A good way to form the candidate persona is by looking at what's available in the market. By doing so, you can refine your persona for a better chance at finding talent.
Organizational Assessment
When your team has their head down trying to fill open positions, it's easy to lose sight of the impact new hires will have on the organization as a whole.
Make sure to have a conversation with organizational leaders to understand how these hires should be impacting the organization. For instance, many organizations are making a more significant effort to address and close diversity gaps. If that's the case at your organization, talent teams should work with HR and organizational leaders to understand where those gaps exist and how recruiters can do their part by finding talent to close them.
Technology Assessment
Once you take care of organizational and role assessments, you need to understand what tools and processes you currently use. By doing so, you can leverage what's already available and what you might want to improve upon as you proactively recruit for talent.
For instance, you might have an ATS that holds thousands of past applicants.
In most cases that database has some serious roadblocks:
Outdated talent profiles, including lack of recent experiences, correct contact information, and more

No way to input search criteria to find talent that meets your existing persona
Uncover how EZ Integrations solves this issue for more than 30+ ATS/CRM providers.
Consider The Market
It's one thing to establish personas for open roles and hope that there's talent in the market that fits them. It's another to have complete visibility into the talent market to see how those personas align with those available.
Take the time to understand what the talent market looks like based on your open job criteria, since this might inform necessary tweaks that will make a major difference in the size of your available talent pool.
A few areas to consider:
Skill Assessment

Experiment with "preferred skills" to expand your talent pool and tack on attributes that might not otherwise be considered during your search.

Remote Roles

Trying different locations during research to see where the most talent exists for your industry, skill sets, and beyond.

Job Movement

How professionals in your industry with desired criteria have been changing jobs to anticipate how willing they would be to take on your open role.
All of this information and research tactics can be easily applied with EZ Insights. Learn more here.
How does this approach translate in the real world?
Researching Respiratory Therapists with Talent Sourcer George Cobb
Hiring in healthcare is beyond competitive and Talent Sourcer at Arkansas Children's Hospital George Cobb knows this first hand. He was able to use hireEZ's EZ Insights feature to uncover what the market of respiratory therapists looked like. Most importantly, he was able to use this information to find viable candidates.
As George explains, "Hospitals may have an abundance of Respiratory Therapists while we're having a shortage so now with these insights I know what those hospitals are and I can see that Respiratory Therapists with 3 years of experience are starting to move now and 10% of them have left their jobs in the past 12 months, so I can start building my roadmap to engage with them."
Target Talent
Once you assess your needs and the market, take all of that information and plug it into talent searches.
It's no secret that searching for talent is the bane of many talent professionals' existence. At the start of 2021, building a list of qualified talent via sourcing took 60% of talent professionals over 10 hours each week. That time could be much better utilized in improving the candidate experience, crafting personalized engagement, and more.
The solution to cutting down the time it takes to find qualified talent is investing in a tool that's proven itself to do just that.
This tool needs to exponentially expand your available talent pool to give you the best chance at finding the most qualified talent. In short, long gone are the days of searching on just one platform, like LinkedIn.
Here are some examples of how teams can utilize hireEZ's outbound search capabilities with over 800M+ candidates across 45+ platforms.
Tech Searches

Besides the ongoing war for tech talent, there's so much to consider when looking for technical candidates: technical expertise, specific skill sets, personal projects, and years of industry experience to name a few.

With hireEZ, technical recruiters have access to necessary capabilities including:

Access to tech-specific platforms, including

GitHub

, Stack Overflow, Kaggle, and beyond

Tech-specific filters to hone in on coding activity, technical skills, and more.

Diversity Searches

If you're looking for talent and hoping that they both qualify and contribute to organizational diversity, you have the wrong approach.

As you look for qualified talent, it's important to have search capabilities that highlight the talent you need to address diversity gaps and strengthen a culture of inclusion.

These capabilities include:

Underrepresented search filters

Blind sourcing

Keywords that go beyond underrepresented ethnic minorities and target those with neurodiverse backgrounds, LGBTQ+ affiliation, etc…
BONUS: Got an ATS?
Conduct targeted searches in your ATS with profiles that are refreshed. This means you'll have past interactions with talent (i.e. notes, email exchanges) with up-to-date information (i.e. recent experiences, social profiles) for a holistic assessment and search for qualified candidates in your database.
How do these search tactics translate in the real world?
HireEZ gave June Brokos, Director of Talent Management at FI Consulting the flexibility to continuously refine search criteria as she scrolls through candidate profiles. By seeing the shifts in her talent pool in real-time, June was able to better capture the most effective search strategy even when it lies in the smallest changes.
The result?
"In one day, in just a few hours in hireEZ, I can say that we may have found our next director or we may have found our next account leader… This is why I can't pick LinkedIn over Hiretual, because of all the other connecting pieces hireEZ offers." – June Brokos, Director of Talent Management at FI Consulting
Individualize Engagement
Imagine your inbox at this very moment. It's likely packed with promotional emails, recruitment content, candidate replies (hopefully), work requests, and so much more.
The only time you stop scrolling is when something catches your eye that's important to you. You have to consider the same approach when engaging with talent.
It's about identifying what's important to talent and using that as the building block to meet their needs and build a relationship.
Find Out What's Important To A Candidate
In talent profiles on hireEZ, recruiters have access to all of the data they need to individualize outreach.
In addition to recent experiences and skills, hireEZ also includes websites, portfolios, and social media links. Since EZ Sourcing helps you save time during talent searches, recruiters can take that time to research and reference what a candidate is looking for.
For instance, you might find a candidate's LinkedIn profile and see that they've consistently liked posts about the importance of employee benefits. With this information, you can inform your subject lines and email content to include how your company benefits stand above and beyond anyone else.
If you're having trouble finding what's most important to a candidate, don't be afraid to ask them. By doing so, they'll know you're invested in meeting their wants and needs.
Build a relationship
Once you assess what's important to them, continue to provide them with information that's valuable and relevant to them. For instance, culture is a major factor that many candidates consider. You can send talent information about awards your organization has won, social media posts from employee events, informative blogs, and anything else that might paint an attractive and accurately informative picture of your company.
Evolve your outreach options
InMails don't work anymore. In an evolving world of digitization, there are more ways to reach talent than ever before. HireEZ provides those other avenues with an industry-leading contact information finder, including social media profiles, work/personal emails, and phone numbers. Find out how a candidate prefers to communicate and speak to them where other companies are not.
On the topic of looking where other companies are not, try to think of different ways to proactively reach talent.
This might include:
Reaching out to university alumni groups or college career centers to find fresh/Gen Z talent entering the workforce

Find community groups that you can message and collaborate with (Veteran hiring groups, etc…)
What does successful engagement look like with hireEZ?
"The ability to quickly build out robust email campaigns with freshly sourced candidates was an area where other tools he used fell short. "What I like about hireEZ is how quick and efficient it is. It's a snappy workflow that lets me go from the 10 candidates that I like, to pushing them into a sequence, and then editing or rescheduling an email in that sequence, and the email insights are helpful as well"
Value the Experience
In a candidate-driven market, the candidate experience is more crucial than ever before. What many fail to realize is that the experience should do more than seamlessly transition candidates from one stage of the recruitment process to the next. It should also be a reflection of your company's culture and willingness to meet a candidate's needs for successful employment.
Here are some areas to consider when strengthening your candidate experience:
Internal Team Communication
When we surveyed over 600 talent professionals in December 2021, internal communication ranked as the second biggest obstacle to an effective candidate experience.
To prevent these disruptions, teams should have a centralized location for:
Candidate notes where information about a candidate can be easily accessible and organized

Clear communication channels beyond email for expedited discourse (i.e. Slack, Microsoft Teams)

It's important to establish communication expectations so the entire team knows how to communicate efficiently and keep track of information that's needed to assess and secure talent in your pipeline.
External Communication with Talent
Similar to internal communication, clear conversations and expectations should be set with candidates. 69% of candidates want employer response time improved, and part of this is attributed to talent teams not being upfront about the length of time a process will take.
With that in mind, keep candidates looped into the process and updated as to when they should expect responses.
For instance, as a candidate makes it through each round of an interview, ask them:
How they're doing

If their expectations are being met

If there's any way you can help them
You don't want to lose a good candidate that's already making their way through your pipeline just because you didn't check in on them.
Bonus: Reduce The Length of the Process
If there are areas where you can limit the length or difficulty of the recruitment process, do it. This might include diminishing the annoying back-and-forth process of interview scheduling or having video panel interviews to shorten the number of rounds, if applicable.
Evaluate Progress and Share Success
For each step of the process above, analytics needs to be available to see how you and the team are performing.
With hireEZ, these metrics are automatically available to be shared with your team, including:
How many candidates team members are uncovering, qualifying, and contacting

How quickly talent is moving through stages of the talent pipeline

What the response rates look like for each individual team member
Not only will this make it easier to track progress and remain motivated by each other's success, but it will let your team leaders know that your outbound recruitment efforts are garnering results.
newsletter
Subscribe for our daily news
Please use a valid work email.
By filling out this form you agree to hireEZ's Privacy Policy and consent to receive communications from hireEZ.
newsletter
Subscribe for our daily news
Please use a valid work email.
By filling out this form you agree to hireEZ's Privacy Policy and consent to receive communications from hireEZ.
Stay Up-to-Date on Future Talent Acquisition Events
Please use a valid work email.
By filling out this form you agree to hireEZ's Privacy Policy and consent to receive communications from hireEZ.
3:03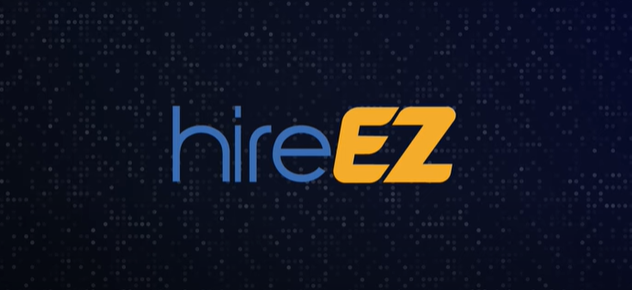 hireEZ - Outbound Recruiting Made Easy!
4:51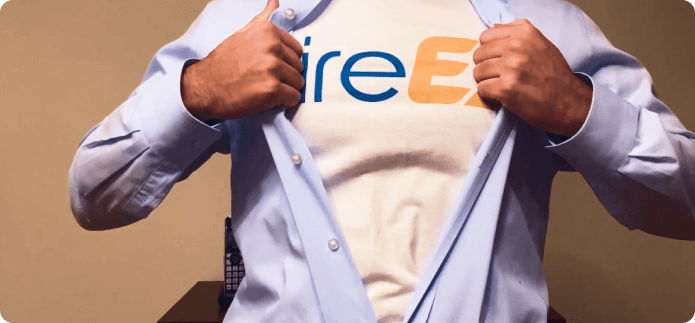 A Hiring Superhero Rebrand Made EZ