Back to Content
Streamline Your Outbound Recruiting Process with EZ Insights and EZ Rediscovery
April 4, 2022 4 min read
Hi, there!
You can use this audio player to convert website page content into human-like speech.
1.0X
If you ask any recruiter, what are some of the recruiting challenges you face in today's labor market?
Let's see if you face these same challenges:
Not having enough quality candidates in your talent pool

Outdated ATS databases

Lack of up-to-date candidate contact information

Hiring fast to beat competitors

Challenges associated with developing long-term strategic workforce plans
Today's competitive talent acquisition market
In an ideal market, recruiters already face many challenges and roadblocks, such as searching through tons of applications and diving deep into finding one candidate to fill a job requisition. In today's market, with more job openings than qualified candidates, recruiters are faced with even more difficulties, with few quality candidates and/or candidates that simply aren't interested. In the business world, when time is money, these challenges can weigh you down and ultimately lead to spending more money and labor on recruiting. But it doesn't have to stay this way.
hireEZ's response to these challenges

EZ Insights
As recruiters, it is highly likely that you have come across this scenario:
You saw an impressive candidate profile and found their background, experiences, and skills match the job requirements of your job requisition. You can't help but send them a message to introduce yourself and share the exciting opportunity you have.
Two days later, the candidate responded: "Thank you for reaching out to me. I am happy with where I am right now." or "Thank you for your message, but I accepted another offer a day ago."

With today's tight labor market, you're almost gripping all of your energy in a qualified candidate and hope that at least they are open to a conversation, but in the end, they simply are not interested.
This is how you can overcome this challenge. Consider the market.
As part of the A.C.T.I.V.E acronym, considering the market is vital in your outbound recruiting process.
EZ Insights help support you in this aspect. It enables you to develop strategic workforce plans and make informed decisions with industry-wide and competitor-specific benchmarking data and talent insights. EZ Insights collects information from over 45 open web platforms to provide insights in two larger areas:
Company insights for competitive research and analysis
Candidate insights for talent market research (employee movement rate, market value, and more).
With this easily accessible information, talent acquisition leaders, recruiters, and company executives are empowered to develop and execute data-driven insights that position their organization competitively, support their growth plans and allow them to recruit and manage talent more strategically.
EZ Rediscovery
Now, imagine this scenario:
Instead of going outside your ATS to look for new candidates, you're considering finding past applicants in your current ATS. However, the candidate's information is not up-to-date, and you are looking at a resume written three years ago. You then click your other browser and start hunting for this candidate, hence spending more time to discover newer work experiences of this candidate.
You're targeting the talent, but you can't seem to find updated information about them. You tried screening past applicants in your existing ATS but just can't seem to find a match for your job requisition because of the lack of updated information.

EZ Rediscovery is designed to help you:
Rediscover hidden talent in your existing ATS
Re-engage with past applicants
Rejuvenate your current ATS from outdated data into actionable data
With EZ Rediscovery, you can streamline your talent rediscovery process with a built-in AI feature to help refresh and dedupe candidate profiles with no manual maintenance. Instead of searching outside your current ATS, rediscover hidden qualified candidates with high response rates within a renewed ATS to make high efficiency and low-cost hires using internal data. EZ Rediscovery gives you the power of targeting the right and suitable talent by providing updated data and information to help you make better recruiting decisions.
Why EZ Insights and EZ Rediscovery Matter
Make data-driven outbound recruiting decisions and find the right candidate to build your business. EZ Insights allows you to discover company insights and candidate insights with market research, while EZ Rediscovery gives you the power to re-engage with past applicants with refreshed and enriched candidate profiles. Both features support the elements of outbound recruitments and are needed to become successful in today's market.
Learn more about EZ Insights and EZ Rediscovery here.
newsletter
Subscribe for our daily news
Please use a valid work email.
By filling out this form you agree to hireEZ's Privacy Policy and consent to receive communications from hireEZ.
newsletter
Subscribe for our daily news
Please use a valid work email.
By filling out this form you agree to hireEZ's Privacy Policy and consent to receive communications from hireEZ.
Stay Up-to-Date on Future Talent Acquisition Events
Please use a valid work email.
By filling out this form you agree to hireEZ's Privacy Policy and consent to receive communications from hireEZ.
Continue Learning with Us
Discover the power of getting certified in Outbound Recruiting.
Explore Certifications
3:03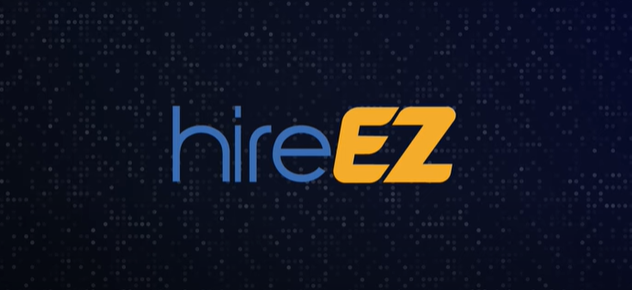 hireEZ - Outbound Recruiting Made Easy!
4:51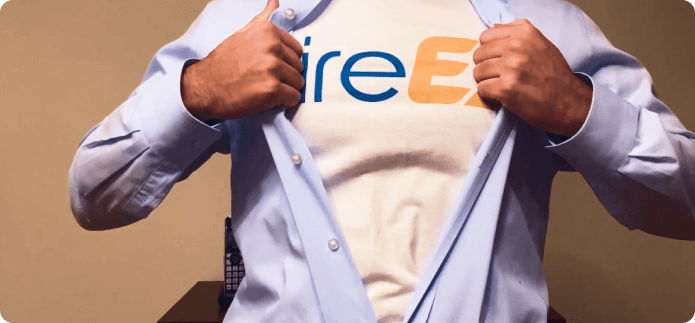 A Hiring Superhero Rebrand Made EZ