The Leading Platform for Your Healthcare Recruiting Needs
Healthcare professionals, like doctors and nurses, are in high demand and healthcare roles, common to specialized, are getting harder to fill. hireEZ's industry-leading healthcare recruiting platform makes searching, engaging and hiring healthcare professionals easy.
Book a Meeting



Trusted in the Healthcare Industry


Reach
Candidates

Target
Healthcare Specialties

Engage
More Responses
Build Better Healthcare Talent Pipelines
By looking beyond LinkedIn and focusing on healthcare-specific platforms, like ZocDoc, Healthgrades and RateMDs, hireEZ gives you access to 14M+ diverse healthcare profiles and 750+ medical certifications, license states, and specialties. With the largest talent pool of healthcare professionals and robust talent pipeline-building functionality, seamlessly nurture healthcare professionals for current and future roles.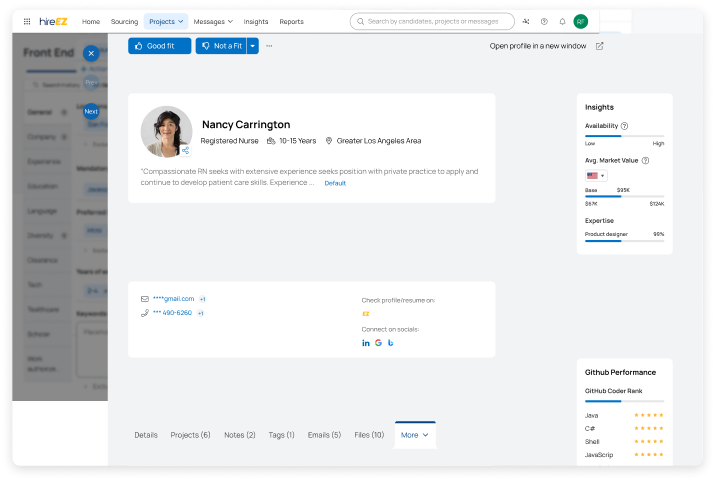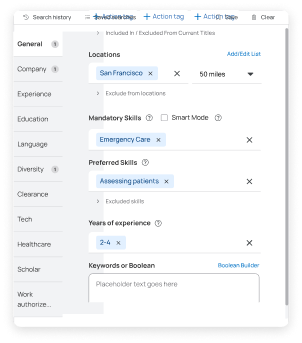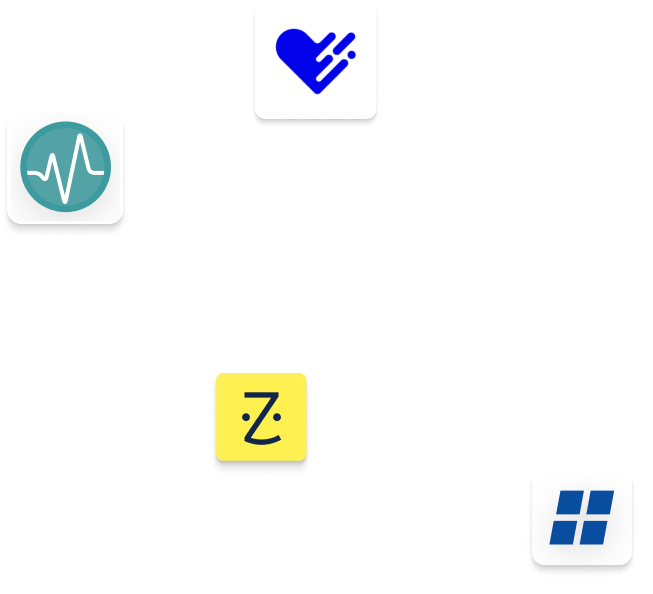 Improve Healthcare Professional Responses with Automation
Healthcare recruiting is about more than finding healthcare professionals. You have to effectively engage them for open opportunities. From GPT-generated emails to automated sequence building, create personalized outreach that persuades doctors, nurses and others to join your organization.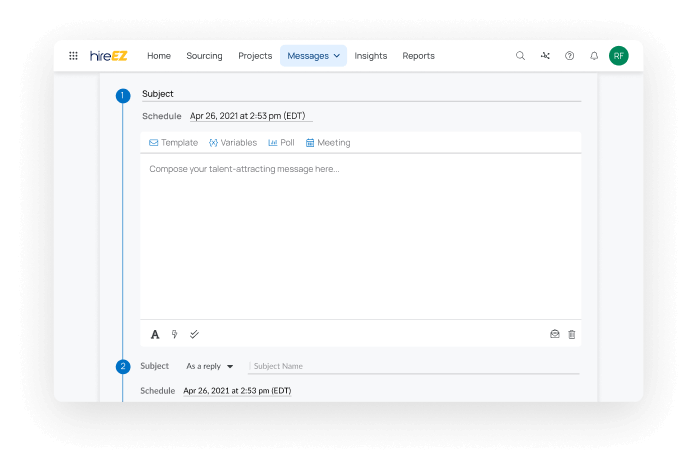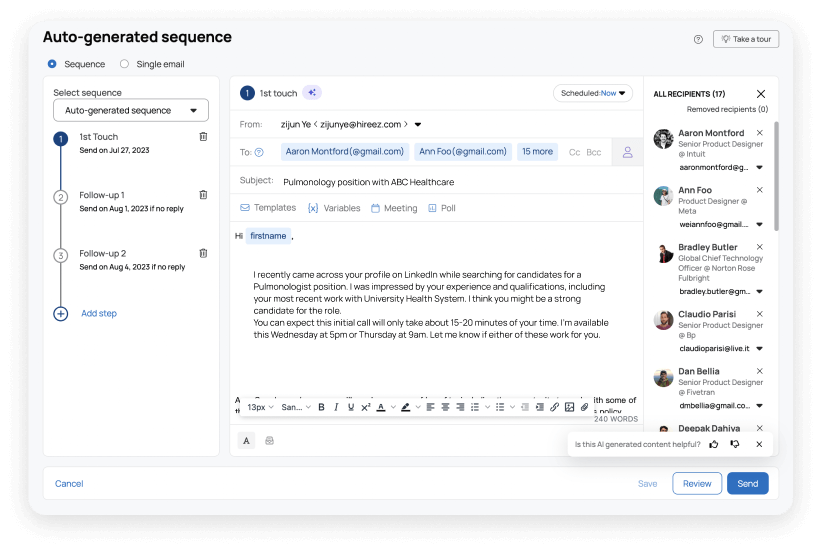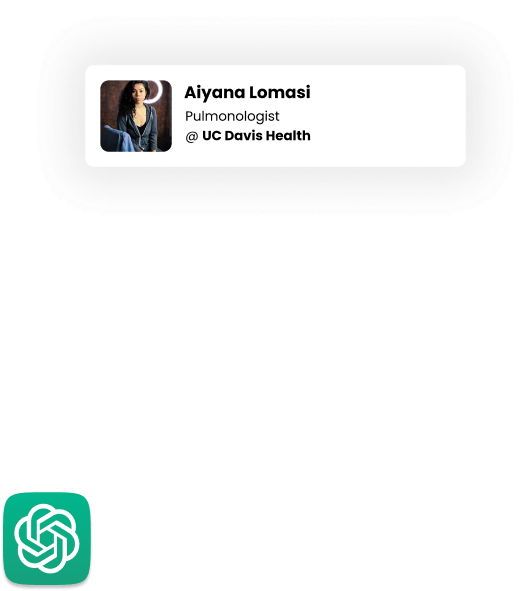 Empower Your Strategy with Real-Time Metrics
Track your healthcare professional outreach performance in real-time with customizable dashboards and reports that keep your healthcare recruiting efforts on track. Create data-driven strategies with real-time insights into the healthcare talent market and your biggest healthcare competitors.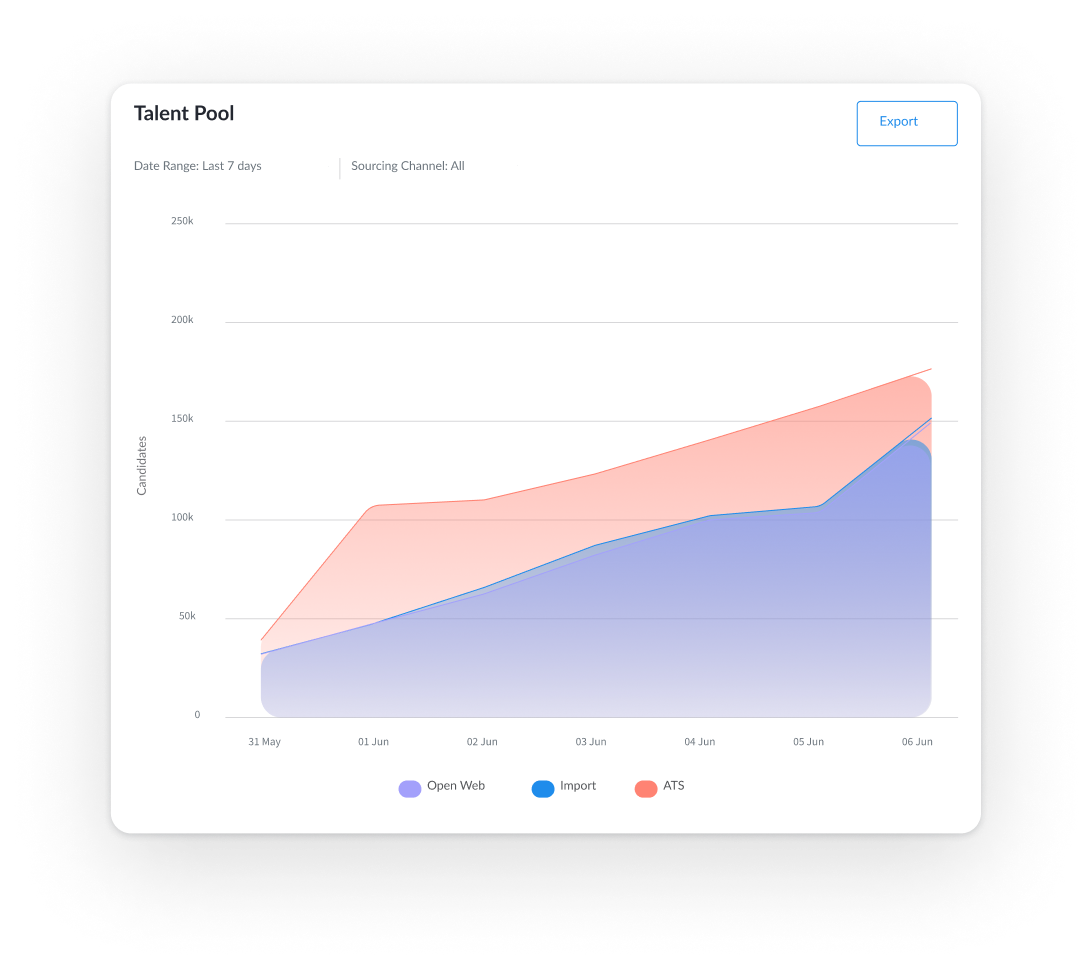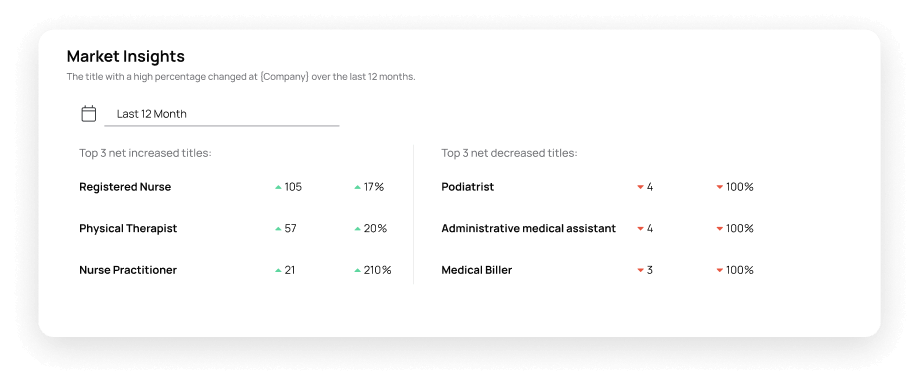 See Us in Action
Take a quick look at how our platform can make your healthcare recruiting needs that much easier and faster.
Book a Meeting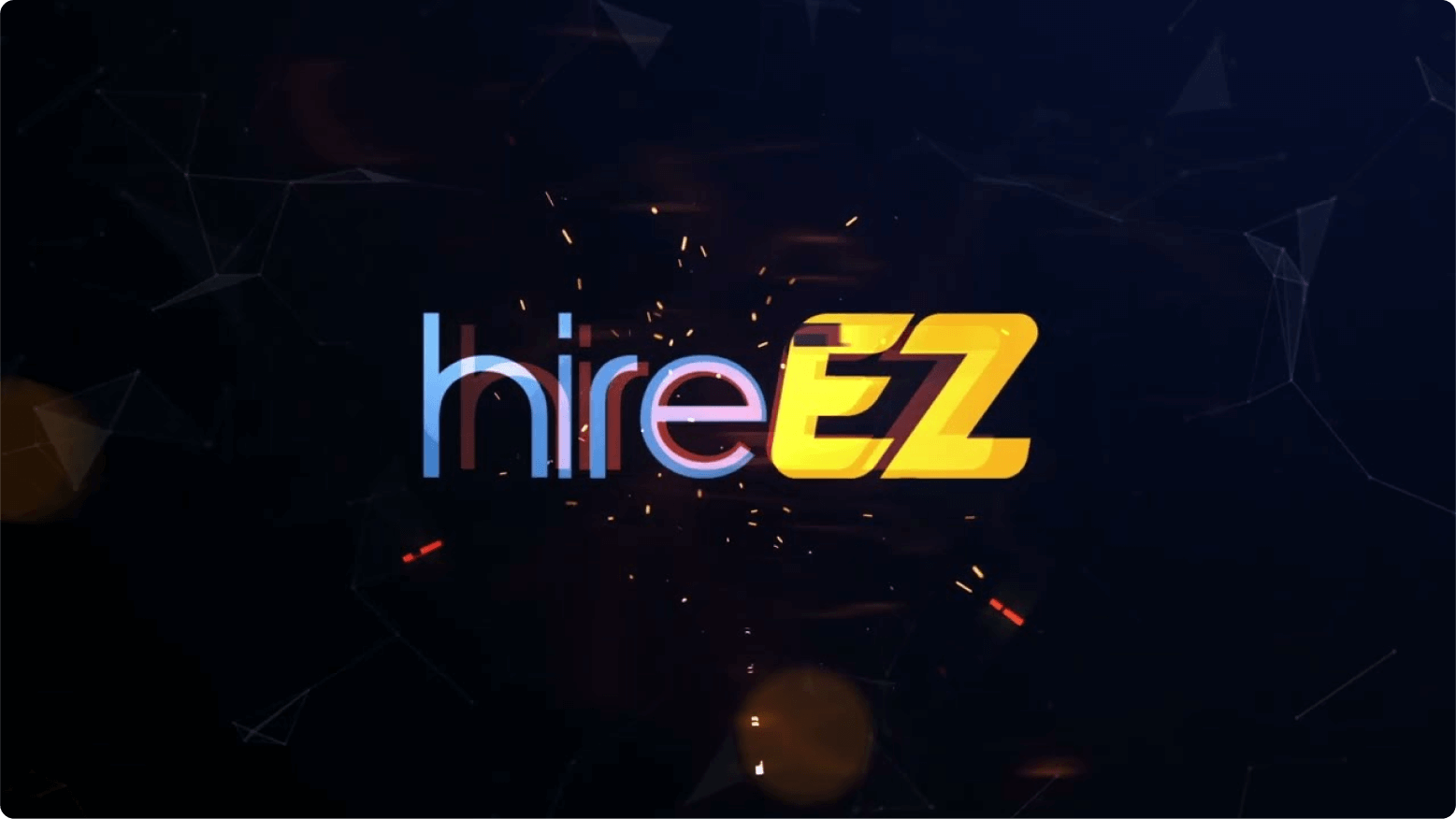 Empower your Talent Acquisition Career in our Outbound Recruiting Academy
hireEZ is committed to helping everyone reach their dreams. Learn more about how we can help you accomplish yours.
Explore the Academy