Back to Content
Tips for Creating A Proactive Talent Acquisition Strategy
JANUARY 25, 2022 3 min read
Hi, there!
You can use this audio player to convert website page content into human-like speech.
1.0X
"A proactive talent acquisition strategy that gets ahead of future talent acquisition trends, realities and challenges is becoming even more critical in the tightest labor market of our generation."
– Mike Rasmussen & John Ricciardi
Competition between businesses is fierce in a tight labor market where the volume of empty positions outweigh that of available workers. The need to fill a role is time-sensitive, but the need to acquire great talent cannot be compromised. It is crucial for employers to think outside the box when sourcing the best-fit candidates to boost their team performance. To successfully perfect a company's growth plan, a sustainable and proactive talent acquisition strategy is vital. Recruiters and hiring managers are recommended to use this strategy in optimizing their recruiting process effectively and efficiently.
We are thrilled to have sat down with Mike Rasmussen and John Ricciardi, who shared their thoughts on how businesses can create a proactive talent acquisition strategy.
What is the foremost important factor in this strategy?
Workforce Forecasting & Planning
Workforce forecasting and planning is the forefront of proactive talent acquisition practices. Building an appropriate forecast approach based on past user data will only benefit the future of the company. It allows hiring managers to have a brief idea about who are the correct candidates to hire.
John: I have seen that if you are strategizing based on past trends to get results for the future, it is advantageous. Just forecast and nail it down, it's a powerful tool that needs to keep doing work. Engage with pools of talent that you know you are going to need in the future.
How does workforce forecasting play into proactive recruitment?
Mike: Trends – as I think historical data is key. Just start looking at what data points you have available. Get a sense of where you are coming from, start there, and build strategies around it then see what the numbers show you. If you do that, you are going to be more successful. If you have nothing and start with something basic, choose five locations of hire or five top sourcing for hire. Start there as it will become your starting point in proactively building and it will also be where you start understanding where the activity is coming from.
John: AI plays a huge role in looking at potential candidate pools to address that forecasting quickly and efficiently.
Why is it essential to educate recruiters on the importance of building a proactive talent acquisition strategy?
Mike: I think it is important because as much as you try to be proactive, you will always have a reactive scenario. Even if you decide to be proactive, it is hard because of its unpredictable nature and it stops you from being 100% proactive. Any candidate you speak to may know people; they probably know someone that is a fit for a role. I think you need to try to engage and figure out the process that is proactive going forward. Find the hot list of candidates and keep them engaged for the long term. It is amazing to see how many candidates stay in contact, and they will reach out and say, "Hey, I know someone, and this person referred me to someone." This sort of engagement is the most remarkable thing to watch because I found myself saying, 'There it is.' I found someone who referred me to this fantastic candidate, they got hired, and I sat back and stretched my arms. I will never anticipate it to be happening this way.
John: There is a need for talent acquisition to overcome the inertia of reactivity. There is the idea of being proactive and working hand-in-hand with your hiring managers to understand their needs and utilize that information. On a macro-level, there has been a tremendous amount of talk lately in regard to candidate experience and its effect on the bottom line of the organizations. In 10 years of corporate recruiting, we have been asking our recruiters to go out and actively call people who applied for a different position and ask them if they would be interested in considering a new role. Surprisingly, not once did they say no. From a candidate experience perspective, one of the top things you can do is proactively engage someone before they go out and apply. I think that helps across the board.
newsletter
Subscribe for our daily news
Please use a valid work email.
By filling out this form you agree to hireEZ's Privacy Policy and consent to receive communications from hireEZ.
newsletter
Subscribe for our daily news
Please use a valid work email.
By filling out this form you agree to hireEZ's Privacy Policy and consent to receive communications from hireEZ.
Stay Up-to-Date on Future Talent Acquisition Events
Please use a valid work email.
By filling out this form you agree to hireEZ's Privacy Policy and consent to receive communications from hireEZ.
3:03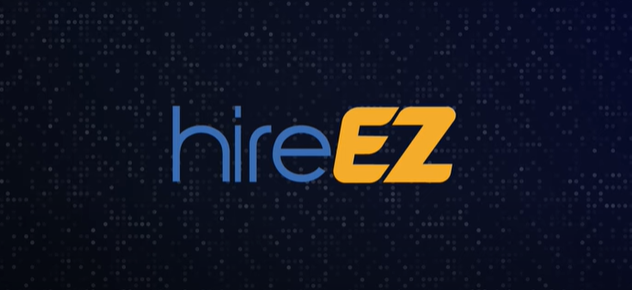 hireEZ - Outbound Recruiting Made Easy!
4:51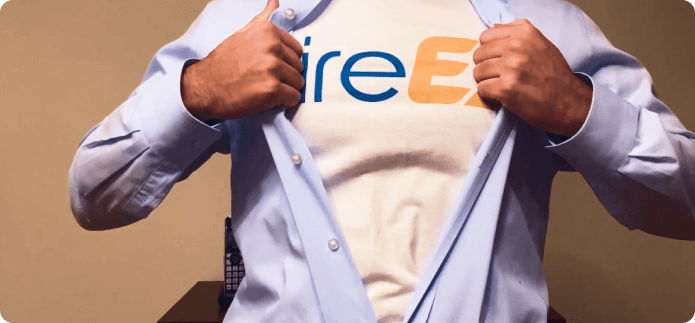 A Hiring Superhero Rebrand Made EZ