Hi, there!
You can use this audio player to convert website page content into human-like speech.
1.0X
From self-driving cars to cancer detection tools, automation has made its mark in almost every industry. In recruitment, artificial intelligence (AI) has spearheaded the emergence of recruiting automation technology to facilitate different areas of the hiring process, including sourcing,screening, and engagement.
Some talent acquisition professionals have readily embraced recruiting automation – publicly celebrating its positive impact on hiring and team workflow.
Director of Talent, Trent Cotton explains in Coffee with hireEZ, "it's going to be hard to go out and develop talent pipelines, but AI can do it." He explains, "It can tap into your ATS and rediscover candidates… but then it can also start developing some passive talent all while the recruiter is working through their priorities."
Others are wary of recruiting automation, fearing that it will eventually perform every recruitment function and make their job irrelevant.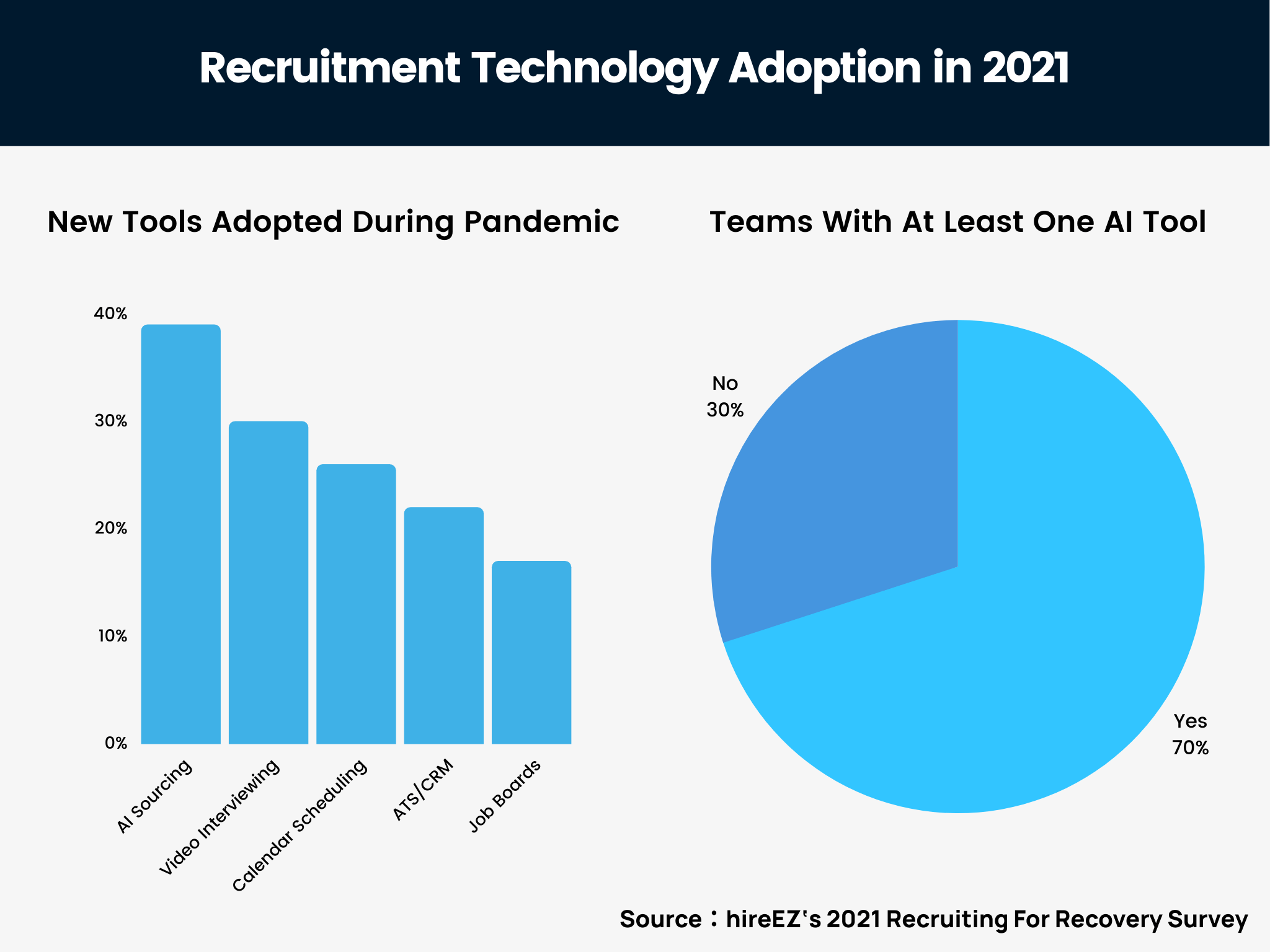 Wherever you fall on this spectrum, we're setting the record straight on the implications of recruiting automation for recruiters across the globe.
Technology exists as a support system for scaling quality in an efficiently way, and it should not be completing tasks for you without human input and judgment. Going beyond simple automation, intelligent recruiting automation emphasizes a recruiter's position as the driving force of this technology — all while it works to collect and analyze large volumes of data. With increased data accessibility, recruiters are able to implement more intuitive, targeted, and personalized hiring practices at scale.
What does it mean to go beyond recruiting automation?
An easy way to think about recruiting automation is to consider the technology used by superheroes, like Batman.
Without his technologically advanced suit and tools, Bruce Wayne is still highly skilled at combat and has a mind for problem-solving. With his tools, he's able to enhance his existing capabilities as a crime fighter and detective.
In a similar sense, many talent acquisition professionals already have the experience, knowledge, and mindset needed to be effective at recruiting talent in their industry.
Recruiting automation tools are simply your super suit for taking recruiting to the next level.
Why does recruiting automation matter?
While it's true that recruiting automation helps teams reach the right talent faster, that's not enough anymore.
According to our survey of 750 TA professionals, 66% of them have AI technology in their tech stack. With a majority of hiring teams using some form of automation, how can you stand out to talent?
Since most of your candidates already expect to receive automated responses with personalized tokens for their first name or company, recruiters will need to leverage automation to go one step further.
By using automation to make data accessible and easy to maintain, hiring teams have more resources to approach personalization strategically.
Going beyond during talent rediscovery
In our survey, most recruiters cited talent sourcing as the biggest recruiting challenge for 2021. As talent sourcing in the market becomes tougher, more teams are prioritizing their ATS as a candidate pool.
For most organizations, your internal database holds valuable candidate data spanning years. In essence, it's one big pool of candidates who've already expressed interest in your organization.
However, the biggest roadblocks for effective talent rediscovery are outdated, duplicated and inconsistent data across different recruitment software — like your ATS, CRM, or AI sourcing tool. Automation equips recruiters with more control over the data in their ATS so it can be better leveraged as a talent pool for current and future job openings.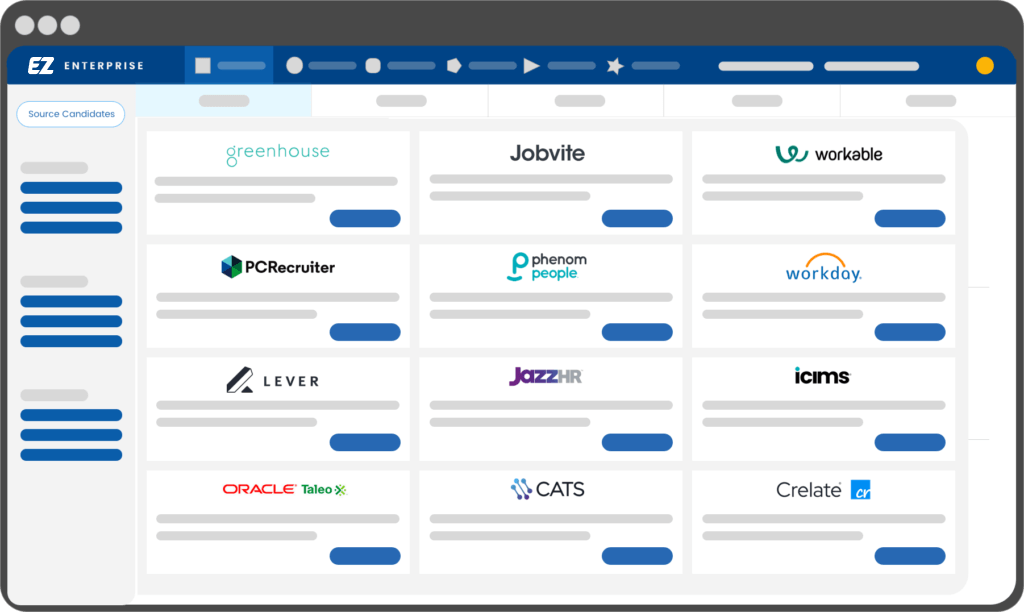 Our customers implement hireEZ EZ Rediscovery to automate how candidate profiles in the ATS are refreshed and updated with new resume information. The integration between hireEZ and an ATS leverages our AI Sourcing technology to keep data on both platforms up-to-date and consistent with each other. The integration also ensures that notes, tags, and recruiter engagement are synced across both platforms so teams can always keep track of how relevant an older profile is for an open requisition.
It's a re-engagement strategy that works, especially in competitive markets where many major companies are sourcing from the same talent pool. One technical recruiter from a leading e-commerce company finds success leveraging talent rediscovery to uncover upskilled candidates for sought-after software engineer roles. The recruiter explains, "We get tons of college grads that apply… two years down the road, [those candidates] are sought-after. One way I went after this pool was doing a complete search within our ATS of every candidate who was a college grad from 2017… I bulk imported that into hireEZ and all of their updated information."
With this strategy, this recruiter is able to personalize outreach based on knowledge of the role a candidate previously applied for, notes taken from their last interview, and skills they gained from their recent professional experiences. By leveraging automation during talent rediscovery, recruiters are able to go beyond hiring efficiency and innovate effective recruiting strategies for making successful hires.
Going beyond during open web searches
When candidates are scattered across the open web, intelligent recruiting automation allows recruiters to aggregate search results simultaneously across multiple sources and automatically sort them into a digestible format for easy navigation and reference.
Recruiters on hireEZ drive this automation with contextual searches backed by Natural Language Processing.To simplify what that means: candidate data is analyzed with less focus on specific keywords and instead focuses on the context behind each keyword on a resume.
As a result, recruiters can search with multiple job titles or skills that are commonly interchanged with each other or may infer the same professional experience. Since profiles are equipped with different formats of data — like social media links, GitHub repositories and contributions, and Google Scholar publications — recruiters can expand the scope of their search to narrow down on more than what a resume or LinkedIn profile can offer.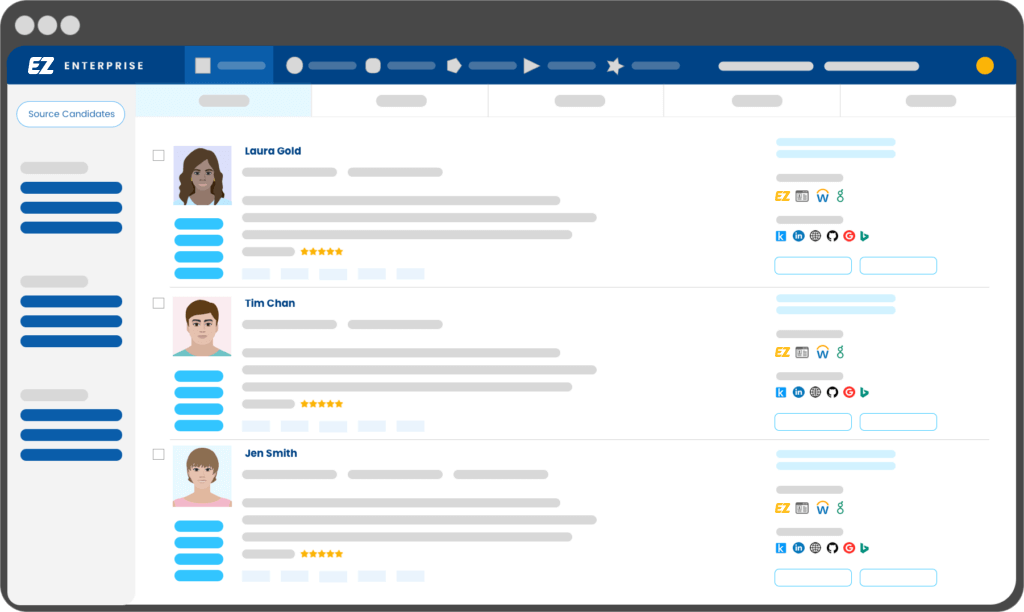 Most importantly, each profile provides a holistic view of candidates by mapping together social profiles, resumes, and other relevant information needed to qualify and contact candidates.
Former Manager of Employer Brand and Talent Acquisition, Benjamin Rifleman explains the benefits of sourcing automation, saying "hireEZ has a fresh and constantly updated look at [candidates'] LinkedIn, their GitHub, or even their personal blog. Finding their personal website or portfolio is important because engineers frequently have side projects that they don't list on their resumes but can push them higher in our rankings."
Not only does this data impact candidate quality, but it also impacts the quality of Benjamin's outreach. Without those engineering projects on hand, he wouldn't be able to reference them in his emails to show candidates that he's invested in their work.
Going beyond average candidate engagement
When some recruiters think about email automation, they immediately jump to things like scheduling, pre-filled templates, and tokens. While those are some aspects of automation, the capabilities of automated engagement extend into bigger practices for boosting candidate response rates, spotting bottlenecks with analytics, and building an engagement database for future hiring.
Boosting candidate response rates
In addition to the personalization of outreach, engagement automation provides other features to help increase candidate response rates.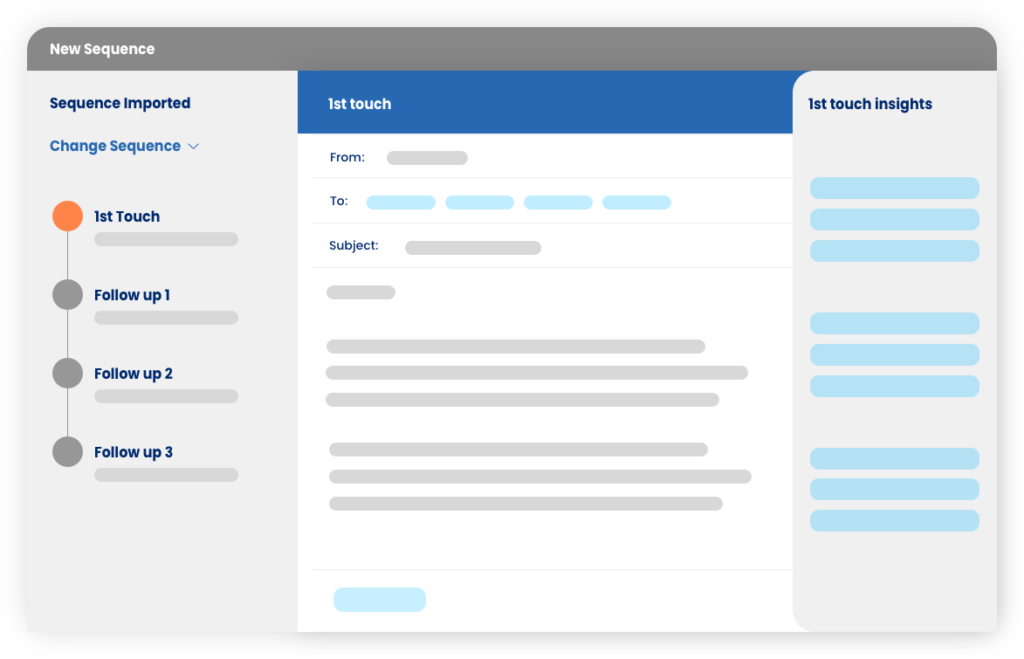 🔁 Sequences: Follow-ups are a proven way to increase candidate response rates. Not only can you build out automated sequences, but each touchpoint can be customized based on the position, industry, and more. When writing sequences, hireEZ provides email insights based on past email success from customers that can be used to craft stronger content. Teams can save sequences for future reference, especially ones that perform well based on past metrics.
🤝 Delegation: Recruiters can leverage features that allow emails to be sent on behalf of different team members. For instance, teams may send emails within a sequence on behalf of their hiring manager to make a candidate feel valued. For some hireEZ customers, delegation features have increased engagement by 40%.
Improving candidate experience
With 69% of candidates wanting faster response times, most recruiters are at a disadvantage when it comes to candidate experience. Our survey also shows that candidate communication is the number one concern for candidate experience this year. Automation can be used to maintain the quality of outreach so candidates are followed up with efficiently, but are not spammed unnecessarily.
💡 PRO TIP:
hireEZ's engagement suite provides reminders to follow up with candidates and filters to ensure that candidates are not contacted too frequently or by multiple team members.
Analyzing engagement success
To help recruiters and teams understand what they're doing right and wrong, recruiting automation tools track metrics that impact engagement. For instance, imagine your team is looking to hire more underrepresented talent. hireEZ's engagement suite would gather data from email outreach so your team can understand how diverse talent is responding to emails being sent out. These metrics span open rates, click-through rates, response rates, and more.
Within a team setting, automation not only collects these metrics but makes it possible to build digital dashboards that keep everyone accountable on goals and setbacks. Over time, teams will be able to use these metrics to build an inventory of effective strategies based on collected data.
For instance, George Cobb, Talent Sourcer at Arkansas Children's Hospital, has spent years experimenting with different outreach content. Eventually, he found one line that helped improve candidate responses. Within his email content, he includes the line, "How many diapers do you think we use in a year at Arkansas Children's Hospital?". He explains, "it's helpful to easily drop emails like these in my sequence because I can work on something else and come back to these candidates later when responses trickle in after this touchpoint."
While every team won't be able to make diaper references, automated engagement allows recruiters to follow George's lead by experimenting and refining their outreach practices. By analyzing past outreach, teams can build out their library of effective templates and sequences for future candidate engagement.
Going above and beyond
As teams look to elevate their talent rediscovery, online searches, and candidate outreach efforts in the coming months, they will need to prioritize targeted and personalized hiring strategies to secure talent over competitors. We have no doubt that during this time more hiring teams will adopt recruiting automation to accomplish this.
If you have any questions about recruiting automation or hireEZ, we'd love to hear from you.
newsletter
Subscribe for our daily news
Please use a valid work email.
By filling out this form you agree to hireEZ's Privacy Policy and consent to receive communications from hireEZ.
newsletter
Subscribe for our daily news
Please use a valid work email.
By filling out this form you agree to hireEZ's Privacy Policy and consent to receive communications from hireEZ.
Stay Up-to-Date on Future Talent Acquisition Events
Please use a valid work email.
By filling out this form you agree to hireEZ's Privacy Policy and consent to receive communications from hireEZ.
3:03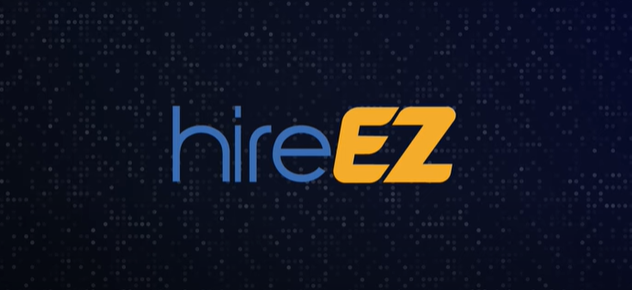 hireEZ - Outbound Recruiting Made Easy!
4:51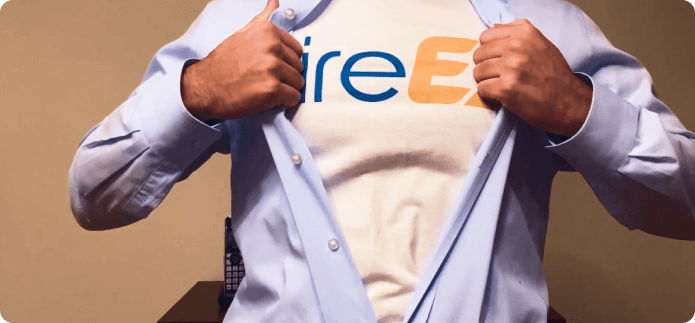 A Hiring Superhero Rebrand Made EZ