Hi, there!
You can use this audio player to convert website page content into human-like speech.
1.0X
Boolean searches were once considered the best way to identify best-fit candidates, but
AI sourcing
has emerged as the latest game-changer in recruitment technology. Here are some of the reasons why AI technology like hireEZ's makes sourcing more convenient, accessible, and efficient.
#1: Surfaces best-fit candidates
An AI like hireEZ's returns a list of the 50 candidates that best match a recruiter's search, ranked in order of match. Highly relevant candidates are reliably displayed at the top of the list. With Boolean search returns, often those same candidates are displayed farther down the list, and recruiters need to trudge through a lot of disqualifications before reaching them.
Because this task is so tedious, some recruiters opt to submit the first candidates that meet the minimum qualifications for the job who are interested and available. This risks missing better-fit candidates entirely. AI's capacity to rank the best candidates for a position can dramatically increase recruiters' effectiveness in sourcing.
#2: Huge time saver
The time savings offered by AI sourcing only grows from there. hireEZ customers can find and engage the right people with the right skill sets up to 10 times faster because its AI sources across more than 30 platforms, including LinkedIn, GitHub, Quora, Facebook, Twitter, AngelList, and Reddit, which cover 700 million professional public profiles on the open web.
In addition, while AI searches can pull from any database, Boolean searches can only be applied to databases that support Boolean. With AI, recruiters not only avoid having to slog through every database, search engine, and job board – they can be sure that any candidates that were searchable were actually searched.
Recruiters save hours on every hire with hireEZ's AI, because it analyzes thousands of profiles in seconds and then returns only the most relevant profiles. And because the AI aggregates data from all available candidate profiles, recruiters can determine candidates' qualifications match their needs much more quickly.
Michael Doran, a hireEZ user since 2016, confirms this.
"Gone are the days of spending hours looking through profiles trying to find one or two good people to contact. It is now a matter of sorting the best people out of the on-target results I receive. I have been able to deliver better results, save time, and more importantly be able to focus on the things that matter, like doing research and developing customized messaging when I reach out to people."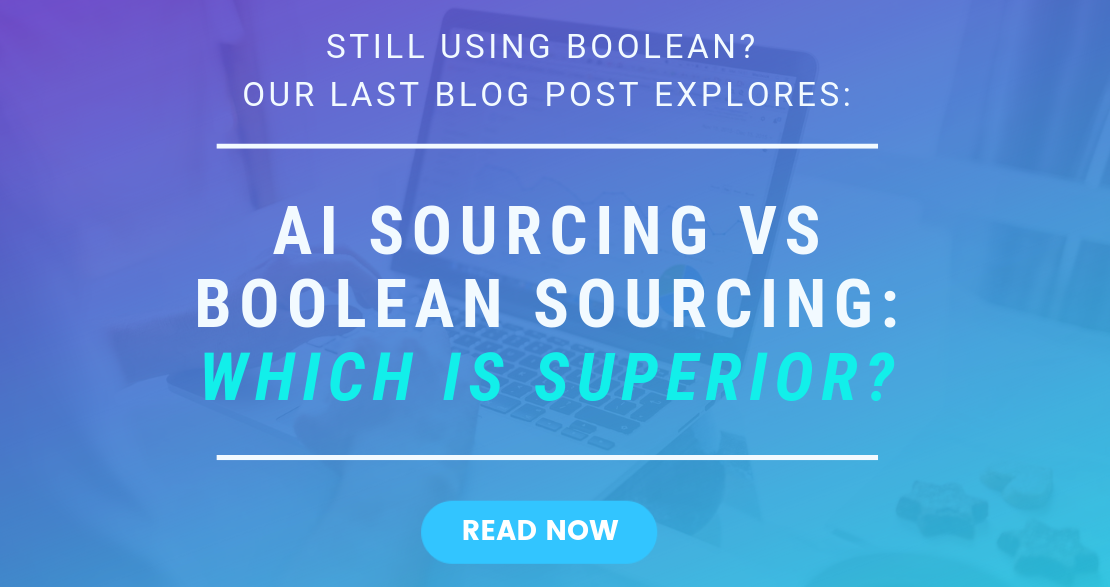 #3: Derives meaning from unstructured data
AI sourcing scans the entire open web in seconds and pulls relevant matching data into candidate profiles that are much richer than what Boolean searches can provide. hireEZ's AI does this by fusing machine learning algorithms with semantic-based algorithms and natural language processing to produce a uniquely comprehensive overview of any candidate.
The AI is able to parse job requirements from the job description and include them in searches. It considers the relationship between entities like companies, schools, job titles, and skills. And the AI also evaluates candidates through a holistic lens, weighing a wide variety of factors including experience, skills, education, career paths, and more.
#4: Contextually relevant search returns
Many basic Boolean searches are not contextual, instead assigning equal weight to each of the terms in a search query. AI's contextual features consider resume keywords in the context of the resume as a whole, weighing each appropriately. hireEZ's AI even helps recruiters by suggesting related job titles and skills as they are building their search.
AI sourcing also allows recruiters to differentiate the value and relevance of specific terms. It performs this contextual search on all search boards and other job platforms, through its parsing and structuring of data. This is important because people with the same job frequently have different titles, or convey their experience using different terms, or may not even mention critical skills and experience explicitly
AI brings all of these threads together into a coherent whole, extending your search to include these relevant related terms. It's very challenging — and exhausting — to create Boolean search strings that are complete in the same way, and so Boolean searches often exclude qualified talent.
With AI's sourcing capacity to search for what recruiters actually mean, rather than only what was in their Boolean strings,recruiters do not need to guess which skills and job titles candidates have put on their resumes — let alone which related terms and synonyms, abbreviations, and spelling variants candidates may have used.
#5: Finds candidates you can't find on traditional platforms like LinkedIn
The sheer range and depth of search returns from AI sourcing puts it in a different league. As one of hireEZ's customers confirms, "It's uncovering talent from different places — talent that we probably wouldn't have been able to find using LinkedIn."
Another long-time hireEZ customer says much the same. "I'm not concerned that hireEZ will miss candidates. If anything we find more candidates than we would have found if we only relied on traditional manual sourcing approaches."
AI sourcing also allows recruiters to scan niche websites where candidates they are targeting often gather, without needing to employ advanced Boolean functions. In fact, recruiters do not need to even know these sites exist in the first place; the AI pulls from such niche sites automatically.
This extremely wide net cast by AI sourcing is especially valuable during periods of low unemployment, since it is so time intensive to source passive candidates with Boolean.
newsletter
Subscribe for our daily news
Please use a valid work email.
By filling out this form you agree to hireEZ's Privacy Policy and consent to receive communications from hireEZ.
newsletter
Subscribe for our daily news
Please use a valid work email.
By filling out this form you agree to hireEZ's Privacy Policy and consent to receive communications from hireEZ.
Stay Up-to-Date on Future Talent Acquisition Events
Please use a valid work email.
By filling out this form you agree to hireEZ's Privacy Policy and consent to receive communications from hireEZ.
3:03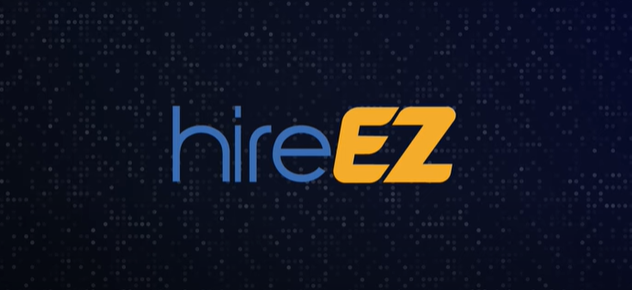 hireEZ - Outbound Recruiting Made Easy!
4:51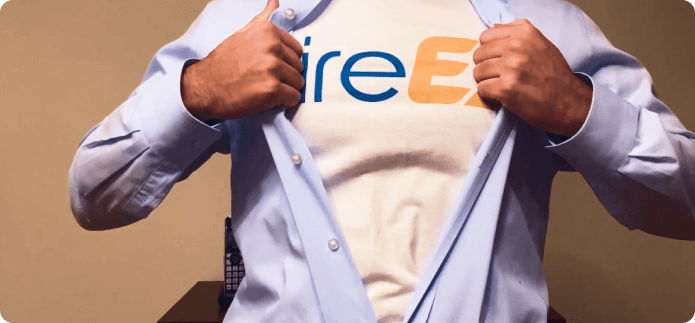 A Hiring Superhero Rebrand Made EZ