Back to Content
How to Manage a Remote Team with Recruiting Reports: Tips for Team Reporting
JANUARY 25, 2022 3 min read
Hi, there!
You can use this audio player to convert website page content into human-like speech.
1.0X
Organizations across all industries are facing a similar challenge – how can recruiting teams get the most ROI in a hiring landscape that's still uncertain? For hiring managers and team leaders, now's the time to ensure that every member on your team has the necessary tools and support to reach talent goals.
To effectively enhance performance tracking of your team members, hireEZ has launched new updates to our Reports Page:
Group Selection: View performance metrics for a select group of users
Project Performance: View the metrics of either all users or particular individuals, as well as the performance for both new and archived projects
Engagement Performance: Compare the performance of both your single and sequence emails
Team Usage Details: Say goodbye to clutter! Personalize your exported reports with customizable columns like Projects Created, Qualified Candidates, Candidates Delivered to ATS, and more.
Diversity Analytics: Gain unparalleled visibility on underrepresented groups in your talent pipeline, the total available market segment of talent from diverse backgrounds, and more.
What is the hireEZ Reports page?

As we know, hiring teams are navigating a sensitive job market filled with eager candidates — and in many cases, they're doing this while working remotely and apart from each other and the candidates they're speaking to! Talent acquisition efforts today simply don't have much margin for error.
The hireEZ Reports page helps Talent Acquisition leaders measure performance and easily build team reporting initiatives without the hassle of manual tracking and calculations.
hireEZ's comprehensive Reports page gives you a live feed of your recruitment performance:
Hiring Insights,
Diversity Analytics, Projects, Team, Pipeline, Talent Pool
, and
candidate engagement reports.
In this detailed yet easy-to-digest overview of all active tasks, leaders can ensure that all members of their team are putting in their best work to meet target numbers. On top of that, you will also be able to analyze areas of improvement to better support their team.
An eagle-eye view of your hiring workflow provides you with insight on:
1. The number of sourced and qualified candidates
2. Proportions between contacted and hired candidates
3. A skeletal look of the sourcing channels from which your candidates are from
4. The percentage of diverse candidates that team members have viewed, sourced, and engaged with
5. The open and reply rates of your engagement
Still not sold on why recruitment reports and team reporting performance tracking are crucial in strengthening your team? Here are four reasons why this data will be valuable to your current collaborative recruitment strategy.
What our customers are saying
How does team reporting boost remote work productivity
Better Recruiting In A Virtual World
Just like many aspects of businesses in a post-COVID world, hiring efforts have also transitioned to support a virtual world. To some recruiters, uprooting usual practices so suddenly is a daunting change that could impact how efficiently they work. Recruitment reports and team reporting will help leaders identify areas in the recruitment process that recruiters are struggling with.
🧐 Are they sourcing and reviewing enough candidates in the day to meet hiring goals?
😨 Is your team doing enough outreach to find the qualified candidates you need?
🤝 Does your team's current sourcing strategy need to be adjusted to achieve diversity hiring goals?
📊 What are the sourcing channels that your team is finding the most success with during this period of time?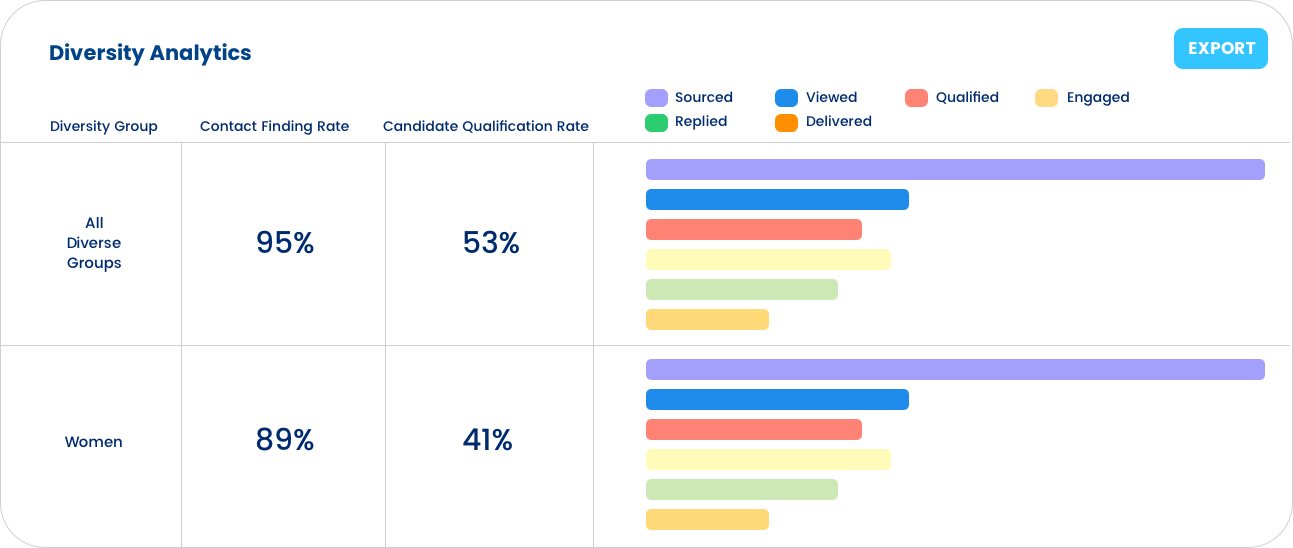 By gathering the data to answer these questions, leaders will be able to better facilitate a smooth transition into a highly digitalized recruitment cycle – while setting reasonable expectations.
Evaluate how your team members are utilizing hireEZ to manage their sourcing and engagement projects. Whether you're looking at overall team performance or individual recruiter performance, you'll be able to identify and compare your team's progress before and after using hireEZ. What better way is there to measure the ROI you achieve with our tool?
Budget constraints for HR and Talent Acquisition departments across industries will result in teams sticking with the tools that they are collectively on board with. Weak performance indicators will show you that your recruiters may not have all the support they need to adopt hiring tools seamlessly in their day-to-day tasks. The last thing any company needs right now is money spent on a tool that their recruiters can't generate output with.
Building and Supporting Tech-Savvy Recruiters
You can't navigate remote work or a hybrid and flexible working model without having tech-savvy recruiters. hireEZ's Reports page will not only help you ramp up your team's performance, but will also ensure that your recruiters know how to leverage recruitment technology every step of the way.
With stricter hiring demands and more available candidates to choose from, HR tech will be necessary for organizations to make quick and smart hiring decisions.

Track and measure how well your recruiters are able to leverage AI recruiting tools to automate time-consuming tasks like email sequences, multi-channel sourcing, and data cleaning.

Ideally, your team needs to be comfortable with technology to source and engage high volumes of candidates in a reasonable amount of time. It's safe to say that recruiters who rely on more manual means will have a hard time adapting to future challenges in our current labor market.
Provides Room To Pivot Your Hiring Strategy
As we've all heard time and time again (even in this blog), there really is no saying where the job market will stand in the coming months or even years. Organizations will have to build out hiring strategies that can be scaled easily and quickly to meet the market's demands.
For example, with the growing need for better representation from underrepresented groups, your team will need to incorporate new steps in your recruitment process to ensure you're meeting DE&I goals. You can use hireEZ's Diversity Analytics to equip your team with insights on your own diversity pipeline to help identify bottlenecks and address mistakes.
When analyzing the data generated by yourself and your team members, you may have questions like "Why is there such a high ratio of female candidates sourced to female candidates engaged with?" or "What can we improve to ensure that diverse candidates are not getting stuck at the top of the funnel?". With this data on hand, you will be able to make adjustments to your strategy in time and avoid missed opportunities
What next?
To learn more on how you can hireEZ to improve your team reporting efforts, talk to our team today.
newsletter
Subscribe for our daily news
Please use a valid work email.
By filling out this form you agree to hireEZ's Privacy Policy and consent to receive communications from hireEZ.
newsletter
Subscribe for our daily news
Please use a valid work email.
By filling out this form you agree to hireEZ's Privacy Policy and consent to receive communications from hireEZ.
Stay Up-to-Date on Future Talent Acquisition Events
Please use a valid work email.
By filling out this form you agree to hireEZ's Privacy Policy and consent to receive communications from hireEZ.
3:03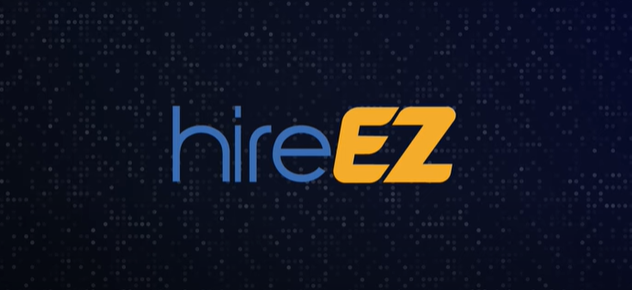 hireEZ - Outbound Recruiting Made Easy!
4:51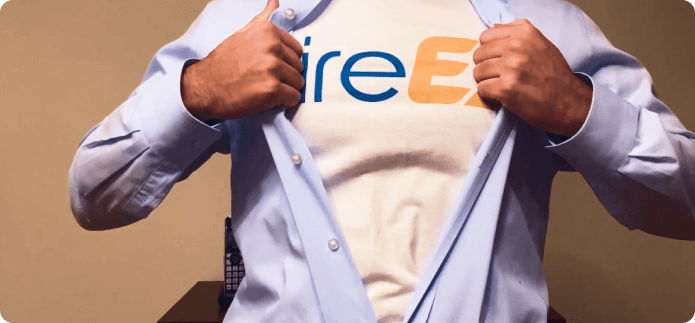 A Hiring Superhero Rebrand Made EZ