Back to Content
How To Create An Email Sequence That Converts Passive Talent Into Candidates
JANUARY 25, 2022 3 min read
Hi, there!
You can use this audio player to convert website page content into human-like speech.
1.0X
16%. 28%. 36%. 41%. Confused?
According to Lever's 2019 Talent Benchmarks,that's how the average response rate changes for each email a recruiter sends to a candidate.
Time and time again we've heard about the benefits of creating an email sequence to increase the effectiveness of your candidate engagement. But if you've manually set up a sequence or used a tool with a rigid drip campaign workflow, you're probably already aware that it's tedious and time-consuming to write a new set of sequences for every outreach or even to manually follow up with hundreds of candidates every few days.
Whether you're nurturing passive talent or engaging active candidates for an open req, email sequences let you be more creative and memorable when engaging candidates.
Create a set of customizable email templates
For experienced recruiters who've filled different positions, they know that there's no one-size-fits-all approach to outreach. Whether it's the number of touchpoints, the information within the email, or the team member it comes from, every role might need a slightly different approach.
While there's no set way to do things, using templates definitely makes it more efficient for teams to track and measure high-performing email content and build out sequences accordingly. Keep reading for our best practices on tracking and measuring email success!
When building out your email templates in hireEZ, here are some things to keep in mind.
📈 Subject Line: Generally, shorter subject lines that mention the company name or job title have better response rates.
🤝 Variables: These tokens help you make your email template more personalized. You can choose to insert first/last/full name, company, and location variables into your email subject line and body.
🧠 Always remember to save your template! You don't want to put in all that work and forget to save.
Differentiate how your email templates sound at each touchpoint in your email sequence. You don't want to come off too pushy or repetitive to your candidates by repeating the same email content in four different emails.
Each email should take into account what might go through a candidate's head when they ignore your emails.
🧐 Did you catch them at a bad time?
🥱 Were they bored by your first email?
🤐 Do they think the opportunity was too irrelevant for them?
Schedule for email sequence success
Scheduling can sometimes be an underrated aspect when recruiters create an email sequence. Sending your candidates more than one email doesn't give you a reason to pay less attention to the right days or times to drop into their inbox.
There are some glaring practices that you should beware of, such as sending emails on federal holidays and following up multiple times in one day if there's no response (that's a surefire way to annoy a candidate or end up in the spam folder).
💡 PRO TIP
hireEZ found that the best follow-ups are spaced 3 to 4 days, so that might be a good timeline for each follow-up.
Recruiters on hireEZ have found the most success with consistency in your scheduling. With our candidate engagement features, you can set each message in a sequence to send at the same time on your preferred days.
For instance, two emails may be sent 3 days apart but both can be sent at 6:00 pm PT. By doing so, outreach becomes consistent across the board. You should adjust your schedule based on time zones, weekend vs. weekday, and more to ensure emails are viewed by your desired candidates.
🧐 Common Question: How many follow-up emails should I send?
As long as you haven't gotten a clear no from your potential candidates, there's no harm in continuing to reach out. With research showing that even a tenth email will get a response, we've allowed users to create up to 10 automated touchpoints.
Make improvements based on metrics
Metrics are some of the best ways to boost candidate engagement by understanding where email sequences need to be improved.
There are three metrics that recruiters should monitor with their sequence: open, click and reply rates.
If you focus on this data, you can use it to compare different email sequences. By doing so, you can determine which ones are the most successful, identify which sequences need work, and possibly remove the ones that are extremely poor.
How metrics inform change:
➡️ You may notice that some email sequences have a high open rate, but have a low response rate. In this case, you may need to adjust the content in your emails.
➡️ If your email open rate is low, you may consider including a more personalized or creative subject line.
➡️ If you're noticing many bounced emails (generally greater than 3-4%), you should double-check the contact information with our contact finder.
Like many recruiters, you're probably sending different email sequences to different groups of candidates shortlisted for different positions or in different pipeline stages. Wow, that's a lot of "different" to keep track of all by yourself. That's exactly why hireEZ tracks the completion status of email sequences.
Completion is one of two things:
🎉 The engaged candidate has replied to one of your emails
🥲 All emails (both the introductory and follow-ups) have been sent in this sequence, but the candidate still hasn't responded.
In the second case, you may consider looking at your messaging and metrics and adjusting your upcoming email sequences. The little details can go a long way, so pay attention to areas where a poor-performing sequence might differ from your other ones. It could be something as small as adding a customizable variable or having too many words in a subject line, or it could be something major like an email body that focuses too much on your organization and not the value that the candidate will receive from the role.
💡 PRO TIP
As you're building out your emails, our AI-powered engagement insights will pop up to guide your email-writing process with email marketing best practices we've seen recruiters on our platform find the most success with.
Share successful email sequences with teammates

As you and your team build out email sequences, it's always more productive to work together and exchange insights learned from all the engagement campaigns that you've launched.
Each recruiter on your team may have their own set of email templates that have worked best for them. If you're ever stuck with a sequence that doesn't convert, this is the perfect opportunity to learn from members of your team who have experimented with different kinds of email content and can show you what's not working in yours.
💡 PRO TIP
hireEZ lets recruiters share sequence templates with their team and even clone and edit sequences to cater to a team member's personal preference. Cloning is super useful for recruiters that conduct A/B tests on two different outreach messages. It saves you from having to completely rewrite your second test message.
Ready to boost candidate engagement?
We hope that these best practices help you create email sequences that you can continuously experiment with to improve your results when engaging with candidates.
Here are some other candidate engagement resources you may want to check out:

📝 [Blog] 4 Ways to Increase Your Email Response Rates
📺 [Webinar] Building a Mindful Candidate Engagement Strategy
If you have any questions about building sequences and how hireEZ can help, feel free to reach out to our Customer Success team.
If you're not a customer and would like to learn more about these features, contact our sales team today.
newsletter
Subscribe for our daily news
Please use a valid work email.
By filling out this form you agree to hireEZ's Privacy Policy and consent to receive communications from hireEZ.
newsletter
Subscribe for our daily news
Please use a valid work email.
By filling out this form you agree to hireEZ's Privacy Policy and consent to receive communications from hireEZ.
Stay Up-to-Date on Future Talent Acquisition Events
Please use a valid work email.
By filling out this form you agree to hireEZ's Privacy Policy and consent to receive communications from hireEZ.
Continue Learning with Us
Discover the power of getting certified in Outbound Recruiting.
Explore Certifications
3:03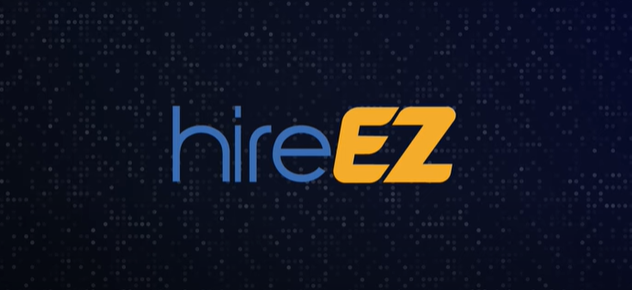 hireEZ - Outbound Recruiting Made Easy!
4:51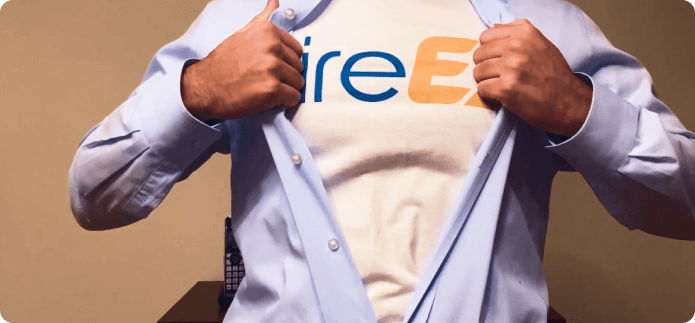 A Hiring Superhero Rebrand Made EZ