Hi, there!
You can use this audio player to convert website page content into human-like speech.
1.0X
rdsfd:4
In recent years, local and global movements have put extra pressure on organizational leadership to place workplace diversity and inclusion at the forefront of the conversation. We've seen DE&I roles double over the past 5 years, and a majority of companies today already have diversity hiring initiatives and a DE&I program in place .
But is it effective?
The hard truth is, organizational 'DE&I programs' can easily become blanket statements to please the crowd.
Studies have shown that only a small amount of underrepresented talents feel the positive effects of their company's DE&I efforts, even though almost all of them work somewhere with DE&I policies in place. This happens when a diversity hiring strategy fails to understand a candidate/employee persona, and is unable to provide the ideal workplace experience needed for progress.

An effective diversity hiring strategy is a multilayer approach that stretches across the entire employee lifecycle. It starts with a comprehensive plan for talent attraction that answers these key questions:
Who are the candidates you want to target? Where are they located? What are they looking for in a role? How should you convince them to choose you and your company?
At hireEZ, we build solutions to help you answer those questions. Here are 4 steps to building a stronger talent attraction strategy with us:
1. Building a diverse and targeted talent pool
What does it mean to be targeted when looking for candidates from diverse backgrounds? It means that before beginning a search, recruiters must know where these talent pools are located and how to reach them.
Take this example: If you're looking to increase gender diversity in your engineering team by 40% soon, it makes more sense to start looking at communities of female developers as compared to a general LinkedIn search or relying on a general job posting.
There are many different channels to find and engage with qualified candidates from underrepresented groups – university associations, non-profit associations, societies, and diversity job websites being some of them. Our customers use hireEZ's AI Sourcing and diversity filters to build a search that narrows down on these different channels. By analyzing data points from candidate profiles to include memberships with diverse organizations, schools, and more, we're able to supplement your search with a wider talent pool from the open web.
An AI-powered search helps cast a wider net online to fill your pipeline so your organization can spend more time and resources for event-based talent attraction strategies like campus recruitment and (virtual) career fairs – which are big channels to encourage and amplify diversity hiring from the ground up.
2. Benchmarking DE&I best practices
Once identifying the most effective channels for diversity hiring pipelines, hiring teams will then need to better understand the market of qualified talent they are looking to hire. During this stage, you will need to start thinking about how your talent attraction strategy will meet and exceed candidate expectations. What better way to identify best practices than to learn from the organizations that have successfully attracted and converted candidates in your talent pool?
During the hireEZ virtual event, SkillHack,our guest speaker Trent Cotton, Director of Talent Acquisition at BBVA, explained how AI/ML tools like hireEZ help his hiring team analyze common trends and patterns within a talent pool. By looking at the top locations, companies, and job titles within your talent pool, recruiters can begin market research on how these different factors play a role in the attraction and retention of employees from an underrepresented group.
3.
Identifying existing roadblocks
Sometimes even the most perfect strategies can fall through the cracks if they're not monitored and adjusted regularly. Diversity hiring and sourcing requires
real-time adjustments
that take into account how candidates are moving along the pipeline and responding to your outreach. This is one of the most effective ways to ensure you're producing meaningful impact for long-term sourcing success, and not just creating wins for one-off requisitions.
For example, if you're noticing a significant drop off in the number of women that your hiring team is engaging with, you should be paying more attention to how recruiters in your team are handling their outreach. Do your existing email templates contain language that isn't gender-neutral? Are there members on your team who are showcasing bias in terms of who they are reaching out to? Pivotal changes must be made at this point.
Our Diversity Analytics feature segments performance tracking and reporting according to the stages in your pipeline. With visibility into the number of candidates that you're sourcing, viewing, qualifying, engaging with, and more, your team will know the best places to source for these talents, how to adjust job descriptions and email campaigns and how to best allocate resources to the right channels.
Furthermore, our Reports page now gives you the ability to see the percentage of candidates from underrepresented groups within any stage of your pipeline. From here you can see where there may be roadblocks in terms of how diverse candidates are able to progress through the pipeline as a whole.
4. Creating actionable strategies
Finally, you have all the information you need to be laid out on the table. You know where your candidates are. You know what they want from a company and you've identified the candidate experience you should be modeling after. You know the right salary to budget for and how it should be equal to their counterparts. You know the email templates that work and those that don't.
It's time to put bigger plans to work.
As covered in Trent Cotton's SkillHack session, his team developed a diversity hiring plan after presenting their client with all that data. They were able to narrow down the best locations within their footprint with more candidates aligned with their hiring goals. Using hireEZ's insights on top schools and majors, they were also able to optimize college recruiting strategies to spend more resources on schools with the most graduates in those markets.
Similarly, hiring teams can use this information to build targeted and personalized candidates engagement – not just through emails, but through social media interactions and even through virtual events created specifically to address the market that is being dealt with.
Building a supportive DE&I partnership with AI/ML technologies
Through a combination of Artificial Intelligence, data science, and deep integrations with existing recruiting systems, hireEZ aims to support diverse pipeline creation by giving you visibility into places you may not have had the bandwidth to analyze. Our goal is to provide you with more resources to build better conversations and relationships with candidates from underrepresented groups.
The road to achieving complete equality, diversity, and inclusion is a rocky one, and it's a long journey. By partnering with data-driven technology, your organization can ensure that initiatives are well-informed and solving the right problems.
newsletter
Subscribe for our daily news
Please use a valid work email.
By filling out this form you agree to hireEZ's Privacy Policy and consent to receive communications from hireEZ.
newsletter
Subscribe for our daily news
Please use a valid work email.
By filling out this form you agree to hireEZ's Privacy Policy and consent to receive communications from hireEZ.
Stay Up-to-Date on Future Talent Acquisition Events
Please use a valid work email.
By filling out this form you agree to hireEZ's Privacy Policy and consent to receive communications from hireEZ.
3:03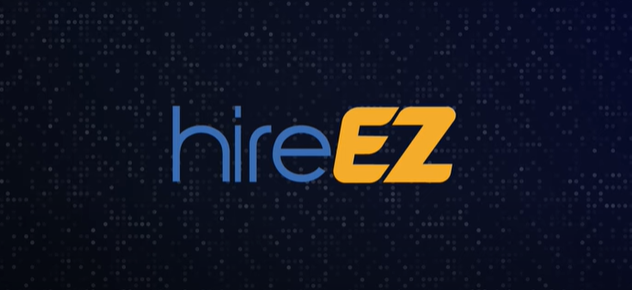 hireEZ - Outbound Recruiting Made Easy!
4:51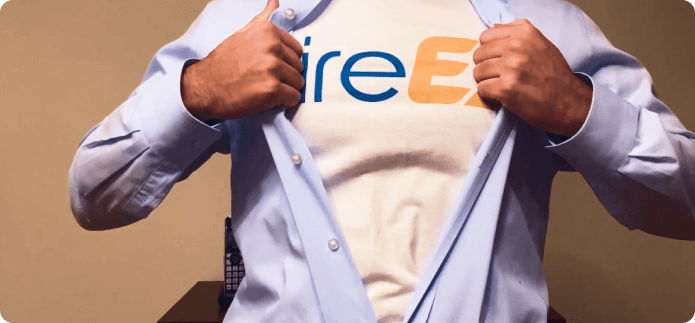 A Hiring Superhero Rebrand Made EZ