Your Diversity Recruiting Just Got Easier.
hireEZ's Diversity Sourcing Solution empowers recruiters to find and hire for a more diverse workplace and is backed by real-time, refreshed data that keeps your recruiting pipeline up to date and full.

Identify More Underrepresented Talent
Search for talent with hireEZ's Diversity Sourcing to focus on minority groups for your open roles, including Black or African Americans, Native Americans, Hispanics, women and veterans.
hireEZ analyzes profiles for pronouns, schools, memberships with diversity organizations, and more to support you in building more inclusive talent pipelines.
"I was just blown away [with hireEZ's Diversity Sourcing] because now I had all these new candidates that I didn't have before because I wasn't able to manually find them from all these different platforms. Now I had a whole new talent pool for this role." George Cobb, Talent Sourcer
→ Read how Arkansas Children's Hospital builds community-focused workforce with hireEZ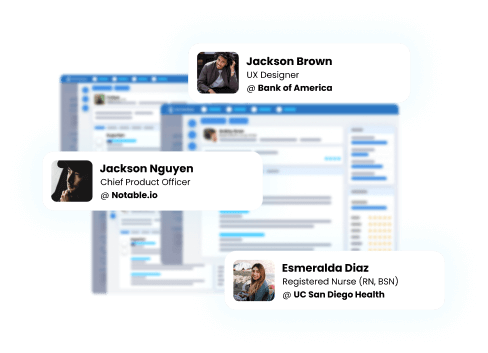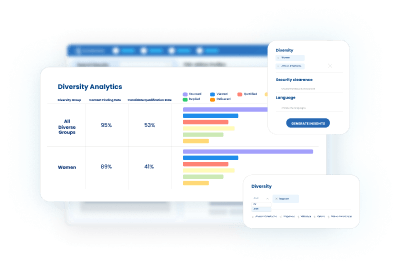 Inform Diversity Sourcing With Market Analytics
Understand how underrepresented talents are reacting to the job market for a particular role or industry. hireEZ pulls market data in compliance with EEOC laws so you can stay up-to-date with the top schools, companies, job titles or average market values among minority groups.
Identify Weaknesses in Your Diversity Hiring Strategy
Our Diversity Analytics is an interactive dashboard that analyzes how your team is interacting with minority groups on hireEZ. Identify engagement drop-offs, response rates and qualification rates to help you decide your next move.
"The filters for women and other underrepresented minorities have been great because oftentimes some of the pipelines that you build can be very skewed toward one area or another, but we're able to unskew that and supplement a very balanced pipeline." Claire Berkley, Technical Recruiting Manager at Poshmark
→ Read how Poshmark spent 40% less time sourcing and increased qualified candidates by 60% with hireEZ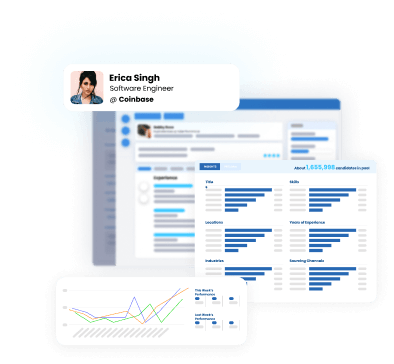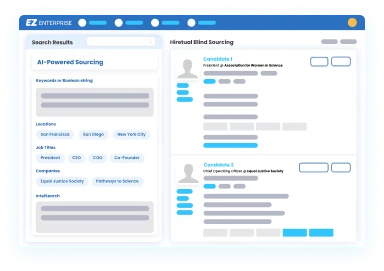 Work to Remove Unconscious Bias in Your Hiring Team
The first step to diversity hiring is understanding the value of culture add, not culture fit. hireEZ reduces unconscious bias with Blind Sourcing to remove names and images from candidate profiles so hiring teams can focus on only skills and experiences.
Educational Resources to Help You Build Better Workplaces
eBooks:
Community Q&A
Blog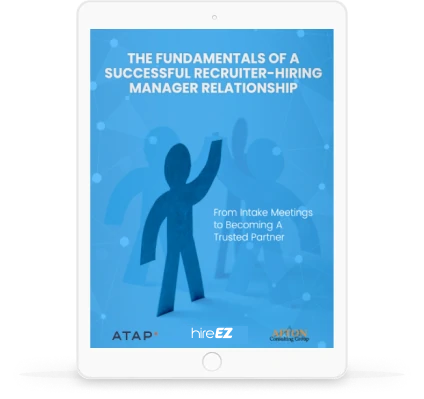 Uncover underrepresented talent with hireEZ