Back to Content
3 Reasons Why Your Company Should Not Adopt AI Recruitment Technology
JANUARY 25, 2022 3 min read
Hi, there!
You can use this audio player to convert website page content into human-like speech.
1.0X
Are you a recruiter on the fence about adopting an AI recruitment tool?
Are you a talent sourcer who had a bad experience with AI and wanted to see if our reasons mirror your past experiences?
Are you a talent acquisition specialist that's completely anti-automation and thinks that anyone who adopts it is paying for their job to be replaced?
Whatever your reasons for clicking in, we're breaking down why AI recruitment technology may not be for you.
Why are we telling you this?
If you didn't know us already, we're a Next-Level Recruitment Software dedicated to connecting companies with the right talent to achieve organizational goals.
Over the past six years, we've spearheaded the emergence of AI-powered recruitment across top-of-the-funnel hiring cycles. Our EZ Rediscovery was built to help companies go beyond traditional recruitment constraints by taking proactive measures on hiring data made accessible and accurate with our technology.
In 2021, AI innovation is nothing new. According to our Recruiting for Recovery report, 70% of recruiters say they already have at least one AI-powered tool in their hiring technology stack. Yet, we're all too familiar with the hesitation and common fear invoked when "Artificial Intelligence" and "hiring" are paired up in the same sentence.
So from our countless conversations with talent teams across the world, here are three common reasons we hear from those who say they don't need AI-recruitment technology — and hopefully, three reasons to change your mind about its impact on the future of recruitment.

"We don't need a new talent pool to source from"
There's something comforting about familiarity. It's why some of us re-watch the same shows, meet up with the same people, and order the same thing from our favorite food spots.
Familiarity during talent sourcing, however, doesn't always give recruiters the same warm fuzzy feeling. We don't hear anyone getting excited about seeing the same candidates pop up again and again in open web searches or finding three similar profiles in an ATS with each having different contact information and resumes on file.
While you may appreciate the familiarity of your current talent pool, AI-powered recruitment technology allows companies to account for current trends and plan ahead. These trends include:
📈 The Great Rehire: With unemployment benefits waning due to a recovering economy, more active job seekers are anticipated to enter the market. The result? An all-out war for talent as hiring surges commence across industries.
📉 The Great Resignation: With 61% of full-time employees looking for new opportunities, we've seen record quitting in June 2021.
The market is experiencing shifting talent pools. If your talent pool isn't helping you recruit in a targeted and strategic way, you can't hire fresh talent with different expectations on their ideal employment opportunity.
During this time, data quality is a must. Teams with visibility on the current market of job seekers will know where hiring opportunities exist for open positions. This includes the best channels to find talent, the availability and market value of those candidates, and more.
To ensure data quality is at its highest throughout the recruiting process, teams are relying on AI-powered talent platforms to scale candidate searches across multiple open web sources for visibility on the most relevant candidates to not only source but to inform future hiring roadmaps.
For industries with niche roles, like those that require security clearance, and industries with tight labor markets, like healthcare and tech, AI technology alleviates the need for individual recruiters to spend days finding the right group of candidates to target.
"We have a clean database that we actively source from"

For companies that say this, we take our hats off because we know how difficult it is to be completely on top of your hiring data.
When it comes to data, some companies prefer to be "boomers" (as the Internet calls it). They may not be dependent on open web data channels because their ATS already houses a robust talent pool of warm candidates who have previously applied or interviewed for open positions.
But for many organizations we've worked with, candidate visibility doesn't necessarily translate to organized, accurate, and updated information. Some recruiters are still spending hours on manual data entry, list-cleaning, and mass imports and exports of profiles that don't always transfer across different systems immediately.
A misconception about AI recruitment technology is that it takes on the role of a human recruiter who screens and assesses profiles or sends automatic responses to a rigid list of names. We hate that we even have to say it, but AI could never replace the human recruiter.
Instead, AI helps recruiters build a stable environment where they can act on large amounts of data –– from email exchanges, job applications, social media scouting –– to craft and execute personalized hiring strategies. As recruiters are executing their game plan, AI is right alongside them refreshing and enriching ATS profiles with information from the open web.
One customer from a leading digital consulting company was consistently losing track of qualified candidates in their ATS database. By adopting Hiretual's two-way integration with their ATS, they were able to conduct searches across their own database for profiles that were not just visible, but were relevant to newly opened positions. As a result, that customer was able to differentiate themselves from competitors by maximizing their outreach with talent they knew were once interested in being a part of their mission.
"I don't know how to measure its ROI"
When picking any type of recruitment technology, most recruiters are usually focused on one thing: making sure it provides ROI.
According to Hiretual's Recruiting for Recovery report, the biggest hesitation when investing in AI technology is uncertainty surrounding ROI. To determine ROI for any new technology, there's one aspect that you should always look for: transparency.
Vendors should be open about how their users have leveraged their data and what they were able to get out of it.
Your company might be concerned with increasing candidate qualification during sourcing. With this goal in mind, a vendor should be able to showcase how they're able to help you meet that goal.
June Brokos, Director of Talent Management at FI Consulting was having issues filling a role for a proposal writer. As she explains, "we couldn't fill that role for four months and within hours of using Hiretual, I found somebody." Across the board, Hiretual was able to increase candidate qualification during sourcing by 75%. This example is one that a vendor should be able to provide when relevant pain points are brought up during technology selection discussions.
Transparency also extends to when goals are not met. If you adopted a new tool and you didn't meet your goal of contacting more underrepresented candidates, find a vendor that has a robust system in place for analyzing why you were unable to meet that goal.
Hiretual's customer success team differentiates themselves from competitors by providing customers with usage reports for a clear picture of how every individual with a Hiretual seat is using and maximizing the platform. This opens up a channel to view and discuss potential improvements to be made.
If you're unsure about ROI with Hiretual, use this interactive calculator to see what your estimated savings-per-hire would look like with our AI technology.
Are your reasons still the same?
If you still want repetitive talent pools, outdated data, and ROI uncertainty, then AI recruitment technology probably isn't for you.
However, if you read through these reasons and disagreed even a little bit, we'd love to talk through your needs and how Hiretual's recruitment tech can help fulfill them.
newsletter
Subscribe for our daily news
Please use a valid work email.
By filling out this form you agree to hireEZ's Privacy Policy and consent to receive communications from hireEZ.
newsletter
Subscribe for our daily news
Please use a valid work email.
By filling out this form you agree to hireEZ's Privacy Policy and consent to receive communications from hireEZ.
Stay Up-to-Date on Future Talent Acquisition Events
Please use a valid work email.
By filling out this form you agree to hireEZ's Privacy Policy and consent to receive communications from hireEZ.
3:03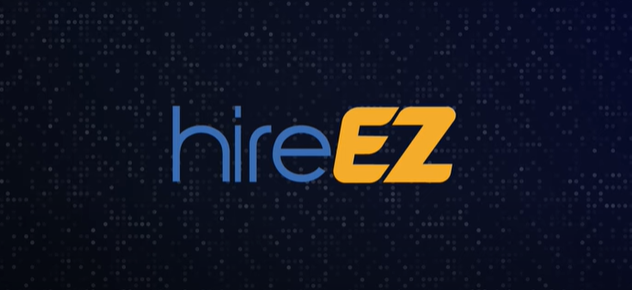 hireEZ - Outbound Recruiting Made Easy!
4:51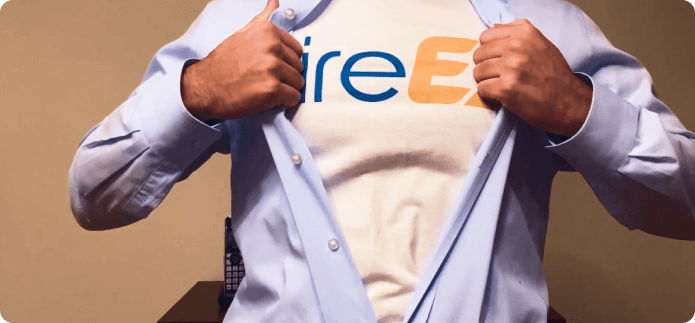 A Hiring Superhero Rebrand Made EZ