Back to Content
6 Strategies to Make Your Healthcare Recruiting Process Better, Faster and Stronger
August 11, 2023 4 min read
In the past two years alone, healthcare recruiters have been hit with non-stop challenges.
From the COVID-19 pandemic to the Great Resignation to an economic downturn, these challenges have included:
An inadequate number of skilled professionals to fill roles

Major stress, burnout and anxiety among nurses

A higher average time to fill for healthcare professionals than other industries
With people's lives depending on healthcare professionals, it's crucial that recruiters looking for those professionals have as much help as possible to find them. With hireEZ, healthcare recruiters can utilize market data and talent analytics to refine healthcare recruiting strategies and discover more hidden healthcare candidates in the job market.
To accelerate the healthcare recruiting process, recruiters can get their hands on data-driven information, including:
A

database with healthcare-specific platforms

and source passive and active candidates based on medical specialties, license states and certification with hireEZ's healthcare-specific AI search filters

Stay on top of candidate movement by looking at talent inflow and outflow across prominent organizations

Target candidates and streamline your candidate engagement process with healthcare professionals
Access a database with healthcare-specific platforms and Discover More Available Talent
hireEZ understands the difficulty in finding healthcare talent in today's market, which is why we built our product with healthcare recruiting in mind.
To combat the problem of talent shortages in the healthcare industry, EZ Sourcing includes healthcare-specific filters such as medical specialties, license states and certifications to allow healthcare recruiters to expand their talent search. In addition, hireEZ discovers talent not only from LinkedIn or other common job boards but also from healthcare-specific platforms, like ZocDoc and Healthgrades.
Stay on Top of Candidate Movement By Looking at Talent Inflow and Outflow
There's no shortage of healthcare professionals and recruiters switching roles. With EZ Insights, healthcare recruiters can look at talent movement rates by years of experience, previous organizations, and more to target the right healthcare professionals at the right time.
For example, in our latest healthcare report, the number of years physicians who chose to stay at their current organization decreased by 2% among physicians with 4 to 6 years of experience. With this information, healthcare recruiters may consider targeting physicians who are in their 6th-year mark as it is highly likely that they are on the move to their next role.
Target Candidates and Streamline Your Engagement Process
With all of this information on hand, healthcare professionals are ready to find these hidden heroes in the market. However, it's not just enough to find healthcare professionals – you have to engage them with purpose.
To avoid missing out on another healthcare professional, automate your email outreach and streamline your candidate engagement process with EZ Engagement. Sometimes, it takes up to 3 emails to have a candidate respond to your message, that's why automating these messages can help lessen the workload for healthcare recruiters.
Develop Employer Branding
Building a strong employer brand is critical in recruiting top healthcare talent. Candidates are increasingly looking for organizations that align with their values and offer growth prospects. Showcase your healthcare organization's unique strengths, including patient-centered care, technological innovations, work-life balance, and professional development opportunities. By creating a compelling narrative around your workplace, you can capture the attention of healthcare professionals who share your values and aspirations.
Foster Relationships with Educational Institutions
Creating partnerships with educational institutions can be a valuable healthcare recruiting strategy. Collaborate with nursing schools, medical colleges, and allied health programs to establish internship and residency programs. These initiatives provide students with real-world experience while giving your organization a chance to identify and nurture promising talents. Many graduates are more likely to consider employment with institutions where they have previously trained or interned.
Prioritize Diversity and Inclusion
In healthcare, diversity and inclusion are not only ethical imperatives but also strategic advantages. Patients come from various backgrounds and cultures, and having a diverse workforce enhances patient care and satisfaction. Develop strategies that target underrepresented groups in healthcare and promote inclusivity in your organization. Showcase your commitment to diversity in your recruitment materials and ensure your hiring practices are unbiased and fair.
Don't Let Another Healthcare Professional Slip Through
As the job market poses more challenges to recruiters and given the high immense pressure of healthcare recruitment, don't let another healthcare professional slip through. Discover more hidden healthcare heroes with data-driven information and plan ahead. For more information about hireEZ and healthcare recruitment help, contact our team today.
newsletter
Subscribe for our daily news
Please use a valid work email.
By filling out this form you agree to hireEZ's Privacy Policy and consent to receive communications from hireEZ.
newsletter
Subscribe for our daily news
Please use a valid work email.
By filling out this form you agree to hireEZ's Privacy Policy and consent to receive communications from hireEZ.
Stay Up-to-Date on Future Talent Acquisition Events
Please use a valid work email.
By filling out this form you agree to hireEZ's Privacy Policy and consent to receive communications from hireEZ.
3:03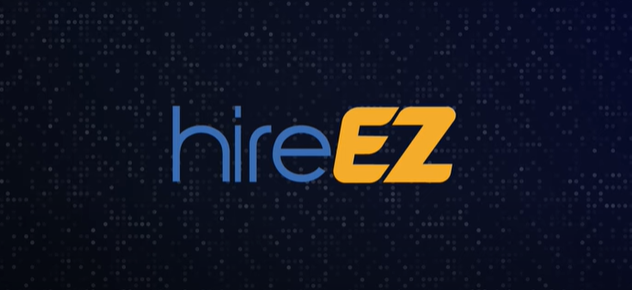 hireEZ - Outbound Recruiting Made Easy!
4:51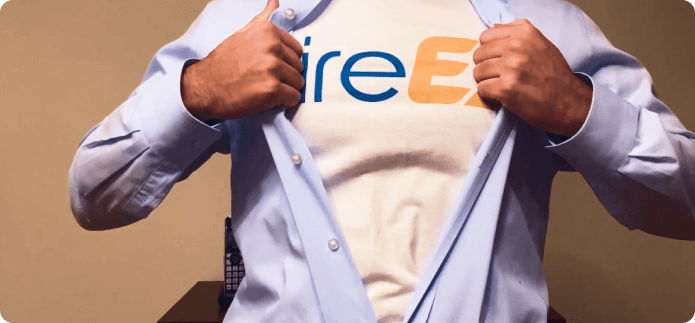 A Hiring Superhero Rebrand Made EZ