Hi, there!
You can use this audio player to convert website page content into human-like speech.
1.0X
Despite the COVID-19 pandemic, hiring for cleared jobs remains largely unimpacted. A survey from ClearanceJobs.com found that 60% of security clearance recruiters feel that they are unaffected by COVID since hiring is essential and contracts were already awarded pre-pandemic.
However, this doesn't mean that sourcing for candidates with security clearances doesn't have its own issues. The sensitive nature of cleared job sourcing means that extra time must be spent checking candidate backgrounds, clearances, as well as if the candidate is even right for the company. There are few cleared recruiters, and even fewer cleared candidates.
With that being said, here are 5 steps to take to help you source and engage with the most qualified candidates with clearance.
Step 1:
Access to the most amount of qualified candidates
It's no surprise that cleared candidates are far and few between.
The number of cleared candidates has been dropping over the past few years, making it even more difficult to find qualified ones. Those that are cleared, especially those with top security clearance levels, are often already in top positions or have multiple standing offers. And with everyone working remotely right now, the demand for cleared candidates in the tech sector has been steadily increasing.
When it comes to sourcing hard-to-find candidates, having the largest talent pool is the best place to start.
That's why having access to the largest database on hireEZ with 3.7M profiles from job boards, niche websites, and your own ATS/CRM is key to finding top candidates.
We analyze candidate certifications, licenses, companies, titles, and summaries as well as compile research about security clearance definitions and senior clearance recruiters' suggestions to make our AI as accurate as possible.
hireEZ's Tech Sourcing can also help you focus primarily on candidates in industries such as cybersecurity and cloud computing with access to platforms such as GitHub and Stack Overflow. Once you have access to the candidate pool, it's time to start narrowing it down.
Step 2:
Target the most qualified candidates with filters
While most vendors only offer a few security clearance filters (or even a single filter to source for all kinds of clearances), hireEZ offers a selection of 12 different filters to narrow down your search.
Security clearance filters can be located at the top of the sourcing page under "More Filters". After selecting a filter, hireEZ's AI scans candidate profiles for similar keywords or phrases that would indicate that they have a particular clearance. For example, U.S. government security clearances may be listed as "TS/SCI", "SSBI", or other similar terms which will all be considered under the filter "Top Secret". We also automatically pull up candidates from companies or job titles that would generally require clearance.
Feature: Security Clearance Inference
As hireEZ's AI scans through companies, locations, and job titles, it uses this information to infer security clearance for candidates, as well. When users click on each candidate profile, the reasons explaining each candidate's clearance status are displayed. This will be especially important in helping recruiters understand and screen the qualifications and experiences of cleared candidates.
hireEZ offers two additional ways to search for cleared candidates: a company search and a skill/keyword search.
Company searches are a great way to source candidates who may be working or have already worked at companies that require clearance. Recruiters who already know which companies they wish to target can specify current or past companies to source from or even bulk upload longer lists of company names. To further refine a company search, hireEZ also provides an Excluded From Companies search for recruiters who want to avoid specific organizations.
Interested in hearing tips and tricks from a master recruiter of cleared talent? Watch Jo Weech take you through the process on

Coffee with hireEZ

!
The skills and keyword search is another way to find the most qualified candidates from your pool of cleared candidates. There are two options when it comes to inputting keywords: mandatory and preferred. While adding skills, hireEZ's contextual search will offer smart suggestions that improve candidate matching.
The "Candidate Persona" tab in the sourcing window will also reveal companies, titles, and skills that you may want to include or exclude. A list of example companies and skills can be found here to aid in your search.
Step 3:
Security
Now that you have these candidates, it's important that their profiles and information stay secure.
At hireEZ, we prioritize information security above all things. We understand that sourcing for the highest security clearance levels requires the highest levels of security for your software.
hireEZ is GDPR, SOC2 Type I and II,CCPA, and EU-US Privacy Shield compliant. We implement strong data encryption and as well as isolate each customer's data at the tabular level. In case of a disaster, hireEZ's data is stored in an AWS multi-Availability Zone (AZ) in multiple regions across the United States to ensure physical security.
Step 4:
Engage candidates through online career fairs
Candidate engagement is one of the main issues that clearance recruiters are facing right now. While many are turning to emails and phone calls as the primary methods of communication, the human element of candidate-recruiter engagement is often lost, making it difficult for a recruiter's name to stick out in the cleared candidate community.
This is where job fairs come in. Obviously, physical job fairs are a no-go right now. But that hasn't stopped companies from holding them online through video meetings – like the ones that ClearedJobs.net has planned out and listed on their site.
With cleared jobs, another issue that recruiters are encountering is convincing candidates to make a move during the pandemic. Face-to-face interactions (which can be even more emphasized through breakout rooms) can help hiring managers establish a more personal connection to better persuade candidates.
Step 5:
Collaborate with the best tools for remote work
With recruiters physically isolated in their homes, digital collaboration tools have become a necessity to keep teams communicating effectively.
hireEZ allows teams to share notes, tags, and activities to make individual recruiters' actions transparent to the rest of the hiring team. The latest features such as "last contacted" and "not contacted by team" can help separate recruiters avoid accidentally contacting the same candidate twice. Remote work can make candidate engagement more difficult to track, especially with shorter hiring cycles.
Our Candidate Ownership feature shows the names of a recruiter as the project owner of a candidate that is exported into an ATS. This helps managers track individual recruiter performance by seeing who is sourcing the most qualified candidates. Additionally, this feature prevents team members from fishing for the same candidates as everyone else – especially in a talent pool that is already so limited.
newsletter
Subscribe for our daily news
Please use a valid work email.
By filling out this form you agree to hireEZ's Privacy Policy and consent to receive communications from hireEZ.
newsletter
Subscribe for our daily news
Please use a valid work email.
By filling out this form you agree to hireEZ's Privacy Policy and consent to receive communications from hireEZ.
Stay Up-to-Date on Future Talent Acquisition Events
Please use a valid work email.
By filling out this form you agree to hireEZ's Privacy Policy and consent to receive communications from hireEZ.
3:03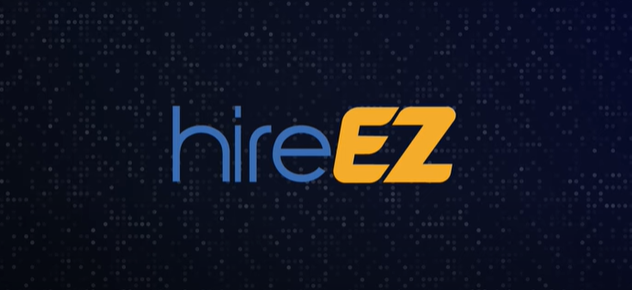 hireEZ - Outbound Recruiting Made Easy!
4:51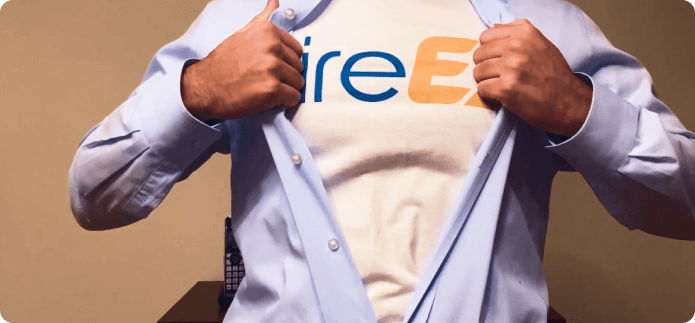 A Hiring Superhero Rebrand Made EZ