Back to Content
How to Hire Software Developers: 4 Ways to use hireEZ's AI Sourcing
JANUARY 25, 2022 3 min read
Hi, there!
You can use this audio player to convert website page content into human-like speech.
1.0X
Sourcing or hiring software developers or any IT and tech role in this globalized market is not always an easy task. The normal challenges of having multiple branches of technical expertise while having few tech-specific platforms is enough to frustrate any recruiter.
However, in the past year, these challenges have grown exponentially with the pandemic.More experts are needed to support employees work from home or even move the entire workforce to remote-only work indefinitely.
According to hireEZ product data, software engineers and software developers is the most sourced role on our platform in 2020. In 2021, software engineers continued to top the list with searches for women candidates on the rise in new hot spots like Detroit, Cincinnati, and St. Louis.
In this article, learn how you can use hireEZ's AI Sourcing to improve your engineering and developer hiring process.
Sourcing with Tech-Specific Filters
When it comes to AI Sourcing, the easiest way to
find technical candidates
is through your tool's tech-specific filters.
These filters allow you to search profiles from GitHub, Stack Overflow, and Kaggle while showing you fields of expertise and coding activities.
These are all platforms that encourage discussions and cooperation among technical engineers across the world:
GitHub: A cloud-based repository for open source code projects. Users can share their code or cooperate with other developers.
Stack Overflow: A question and answer site for programmers.
Kaggle: A platform specialized for data scientists.
After using the tech filters to locate your talent pool, use the general filters and fill in information about location, years of experience, diversity, or other filters based on your needs. For more tips, check out our guide to being a better technical recruiter.
Sourcing with Targeted Companies Lists
The second way to gather a technical talent pool is to source candidates from your competitors or from top companies in the industry.
Your ideal candidate is out there! They might just be working at another company.
Generating lists of your competitors and leading businesses in the industry may help you find candidates who have worked or are currently working there.
You can combine your company search with other tabs and filters. Just keep in mind, if you choose to start your search in tech-specific platforms, your talent pool for candidates from targeted companies could be narrowed as users from these platforms may not list their companies in those profiles.
Analyze hireEZ's Profile Insights
After building out a search with our tech-specific filters, you're ready to review a list of the most relevant candidates to your search query who have an online presence on GitHub, Stack Overflow, or Kaggle.

Insights from these platforms are displayed on technical profiles so you can easily view a summarized list of your candidate's repositories without the hassle of searching through a site that isn't built for recruiters.
You can also view additional insights to see how actively your candidate contributes to open source projects and the programming languages they are most proficient in. hireEZ sorts these contributions in the form of Coding Activity or Impact Levels. Candidates are categorized into the following tiers so recruiters can easily get an understanding of how they contribute to these platforms.

Unranked: 0 stars
Intermediate: ⭐️ – ⭐️⭐️
Contributors: ⭐️⭐️⭐️ – ⭐️⭐️⭐️⭐️
Master: ⭐️⭐️⭐️⭐️⭐️

Do Not List Too Many Mandatory Skills
While a high-level developer may have studied multiple programming languages, try not to list too many mandatory skills.
In an AI Sourcing engine, your candidates are sorted based on how relevant they are to each mandatory skill you input. This means that the more skills you input, the more likely you will end up having candidates who are not qualified for the role because they do not have strong proficiency in the main skill you're trying to target.
Take this example 🔎 If you're looking for a developer who's an expert at JavaScript with some proficiency in Elm or Rust, strong JavaScript candidates may be pushed lower and lower in the candidate list or may not be in the pool at all if their Elm or Rust experience is limited.
Leverage the preferred skills section to input skills that would be nice to have but that are not absolutely necessary. You may also try using the keywords filter at the bottom of the page to target keywords that candidates use in their profile descriptions but are not listed in the skills section of their profile.
Let's Find Your Tech Team Together
If you're not a customer and ready to increase the quality of your talent pool, check out our pricing plan or contact our sales team today to get started.
newsletter
Subscribe for our daily news
Please use a valid work email.
By filling out this form you agree to hireEZ's Privacy Policy and consent to receive communications from hireEZ.
newsletter
Subscribe for our daily news
Please use a valid work email.
By filling out this form you agree to hireEZ's Privacy Policy and consent to receive communications from hireEZ.
Stay Up-to-Date on Future Talent Acquisition Events
Please use a valid work email.
By filling out this form you agree to hireEZ's Privacy Policy and consent to receive communications from hireEZ.
3:03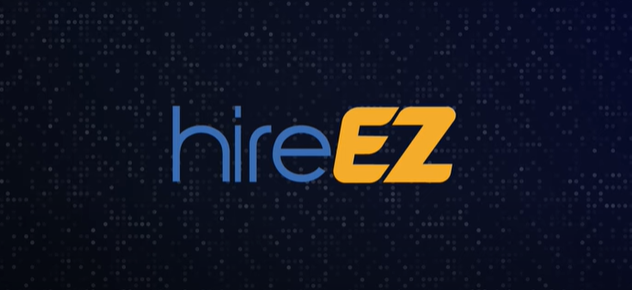 hireEZ - Outbound Recruiting Made Easy!
4:51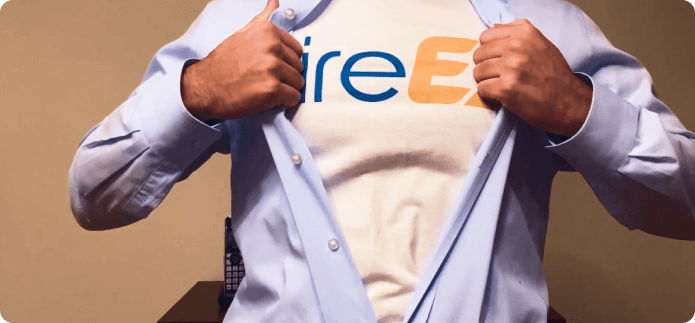 A Hiring Superhero Rebrand Made EZ