Back to Content
Helping Staffing Firms Hire: 3 Tips for Common Staffing Challenges
JUNE 20, 2022 4 min read
Staffing firms are a valuable asset in the talent acquisition industry. They help their clients grow their businesses by connecting the right people with the right jobs.
Despite the increasing number of available candidates in today's talent market, staffing firms are still struggling to discover the right talent for their clients.
Why? They often lack:
The technological infrastructure to find and engage with talent above competitors

Updated candidate information and data in their ATS and beyond

Necessary benchmarks to help meet DE&I hiring goals

To help staffing firms overcome these challenges, we've listed three outbound recruiting strategies staffing professionals can implement to hire the top talent.
Using Market Insights and Real-Time Data to find Top Talent in the Right Places
To strategize the overall recruiting approach, it is critical to understand the existing talent market related to job openings. This may include looking into talent inflow and outflow based on a specific location and industry or assessing competitive analytics to see how the client's workforce growth compares to other organizations.
With strategic insights, staffing professionals can refine candidate personas with hiring managers to build stronger outbound recruiting searches. Many staffing firms like Cielo rely on hireEZ's EZ Insights to turn real-time data into effective talent searches.
EZ Insights covers the following metrics to help talent acquisition professionals make informed hiring decisions while assessing:
Talent movement trends at competitor organizations

Talent inflow and outflow to know where the top talent is moving related to open requisitions
Search from Existing Internal ATS Database
An ATS is a valuable tool for talent acquisition professionals to manage, automate and streamline the hiring process. Although it is intended to simplify the recruiting process, many professionals consistently run into outdated candidate profiles.
To ensure talent acquisition professionals are not missing out on qualified candidates, it's essential to refresh the ATS database for updated and enriched candidate profiles. With EZ Rediscovery, professionals can accomplish just that.
Here's how EZ Rediscovery helps strategize and streamline the outbound recruiting approach:
Transform outdated data (contact information or skills and experiences) into actionable data with no manual maintenance or work

Seamless workflow to re-engage past candidates with updated candidate profiles
Provide Clients with More Diverse Talent
According to a Cowen Partners Executive Search, companies with a diverse management team report a 19% increase in revenue. In addition, nearly 70% of job seekers consider diversity as one of the critical factors for a new job.
As more organizations prioritize diversity, talent acquisition professionals should look into diversifying their talent search to help their clients build a more diverse and inclusive workforce.
hireEZ's built-in diversity analytics analyzes candidates' pronouns, schools, membership with diversity organizations and more to help staffing professionals identify more underrepresented talent for their talent pipeline. hireEZ also removes unconscious bias during the hiring process with Blind Sourcing by removing names and images from candidate profiles so professionals can focus on experiences and skills.
Diversity analytics cover the following areas to support the diversity hiring process:
Identify potential weaknesses in diversity to enhance diversity hiring strategies

Discover more underrepresented talent in the workforce

Make informed hiring decisions based on industry benchmarks
How do staffing firms and hireEZ work together?
From sourcing to engagement to tracking, hireEZ supports the end-to-end recruitment process with actionable data and metrics. Staffing professionals can make the most informed hiring decisions to help shorten the hiring cycle for their clients.
hireEZ and staffing firms share the same value to bring more jobs to people. If you're looking to explore how to discover more talent for your clients, reach out to the hireEZ team today!
newsletter
Subscribe for our daily news
Please use a valid work email.
By filling out this form you agree to hireEZ's Privacy Policy and consent to receive communications from hireEZ.
newsletter
Subscribe for our daily news
Please use a valid work email.
By filling out this form you agree to hireEZ's Privacy Policy and consent to receive communications from hireEZ.
Stay Up-to-Date on Future Talent Acquisition Events
Please use a valid work email.
By filling out this form you agree to hireEZ's Privacy Policy and consent to receive communications from hireEZ.
Continue Learning with Us
Discover the power of getting certified in Outbound Recruiting.
Explore Certifications
3:03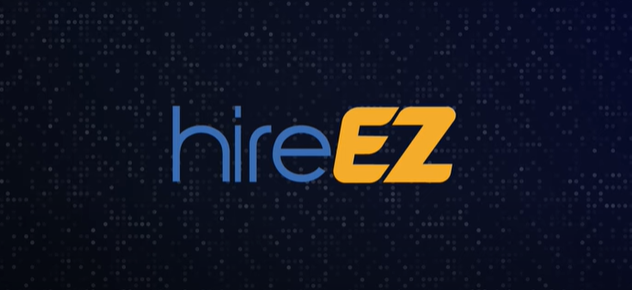 hireEZ - Outbound Recruiting Made Easy!
4:51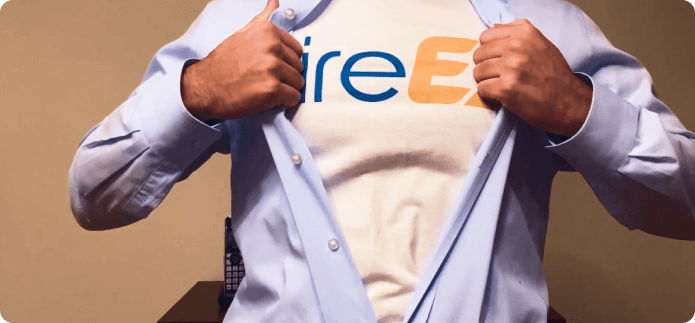 A Hiring Superhero Rebrand Made EZ