Back to Content
Refresh Your ATS and Unlock the Potential of Candidate Profiles in Your Applicant Tracking System
April 04, 2022 3 min read
Hi, there!
You can use this audio player to convert website page content into human-like speech.
1.0X
If you ask any recruiter to name the one thing they use the most often to support their daily recruiting tasks, nine times out of ten, they might say that it's their Applicant Tracking System (ATS). An ATS is the soul of almost every recruiters' daily work since it helps recruiters organize, sort, and qualify past and current applicants. The purpose of an ATS is simple – to make recruiters' lives easier and help them find candidate information, sort through applications and streamline their recruiting process. However, what happens when all of the candidate profiles are outdated? Applicants who applied two years ago, where are they today? Recruiters are then stopped by this roadblock – unable to find updated candidate information.
Here are the risks of having candidate information in your ATS that is out of date:

Contact information

: Lack of current contact information means time wasted sending emails to the wrong email address or making endless calls to the wrong number

Skills and experience

: Recruiters may overlook current qualified candidates due to a lack of updated information about candidates within their current ATS
Trying to use an ATS with outdated information ultimately reduces productivity and increases the time and resources spent trying to hire qualified candidates which is the last thing recruiters need in today's tight and competitive market. With 11.6 million job openings, recruiters and hiring teams are scrambling to build scalable businesses. Companies are looking for candidates here and there, and with this extra time spent on an outdated ATS with no valid information, it is taking longer for recruiters and teams to reach their hiring goals.
The Importance of a Refreshed ATS
Your ATS is a hub of past and current talent, but candidate profiles within the ATS database quickly become outdated, such as work history, skills, contact information, etc., making it difficult for recruiters to work in separate systems.

Outbound recruiting is a proactive approach to recruiting that empowers talent professionals to connect organizations with their biggest asset: people. Let's review the acronym: A.C.T.I.V.E.

Assess Your Needs
Evaluate Progress and Share Success
Target talent is one of the core elements in outbound recruiting. To maximize the true value of your existing ATS and outbound recruiting strategy, it is important to refresh, enrich, and dedupe existing candidate profiles from data found on the open web and transform outdated data into actionable data.

Your All-In-One Solution: EZ Rediscovery
No manual maintenance
EZ Rediscovery is a talent rediscovery engine to help you change your recruiting game with a built-in AI feature to help refresh and dedupe candidate profiles with no manual maintenance. Instead of searching outside your current ATS, rediscover hidden qualified candidates with high response rates within a renewed ATS to make high efficiency and low-cost hires using internal data.
Have you ever come across a past applicant profile but the resume is not up-to-date?
Pro Tip: EZ Rediscovery gives you the opportunity to find the most recent work experience, skills, certifications and contact information to help you discover hidden past talent.
Seamless workflow to re-engage with candidates
Re-engage with past applicants who have shown interest in your organization and make hires using internal data. Commit to the promise you made to your past rejected applicants, refresh your existing ATS and revisit their most recent and updated profiles to help make an outbound approach to streamline recruiting.
Focus on Things That Matter
By leveraging the beauty of getting refreshed candidate profiles and information automatically, recruiters can have the opportunity to focus on things that matter more such as crafting compelling outreach messages, conducting phone screens with more talent and more. Spend less time searching through outdated candidate profiles and streamline your recruiting process by rejuvenating your current ATS with EZ Rediscovery.

Learn more about EZ Rediscovery here. Our team is ready to talk whenever you are ready to help you uncover updated candidate profiles within your ATS.
newsletter
Subscribe for our daily news
Please use a valid work email.
By filling out this form you agree to hireEZ's Privacy Policy and consent to receive communications from hireEZ.
newsletter
Subscribe for our daily news
Please use a valid work email.
By filling out this form you agree to hireEZ's Privacy Policy and consent to receive communications from hireEZ.
Stay Up-to-Date on Future Talent Acquisition Events
Please use a valid work email.
By filling out this form you agree to hireEZ's Privacy Policy and consent to receive communications from hireEZ.
3:03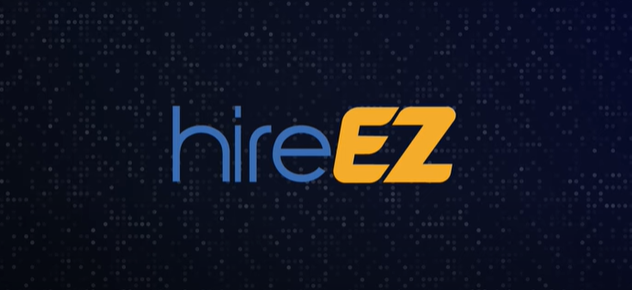 hireEZ - Outbound Recruiting Made Easy!
4:51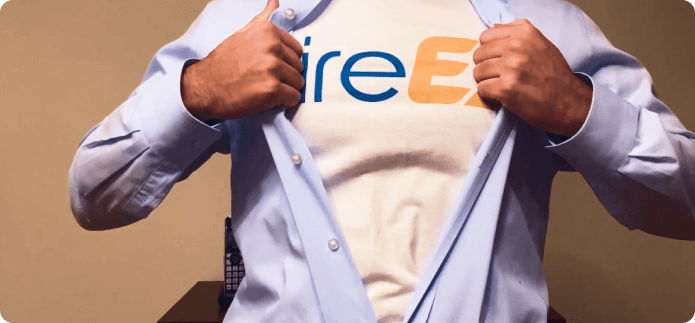 A Hiring Superhero Rebrand Made EZ