Back to Content
Recruiting Trends in 2020 and Beyond: The Industry Breakdown
JANUARY 25, 2022 3 min read
Hi, there!
You can use this audio player to convert website page content into human-like speech.
1.0X
What does the state of recruitment look like in 2020 and beyond?
Over the past year, hireEZ put out two reports backed by data from over 1,000 talent professionals across industries and company sizes.
The first was our 2021 Recruitment Outlook Report, based on a survey of 350 talent professionals conducted in November 2020. It mapped out how talent acquisition responded to new digital priorities and pandemic-induced challenges while forecasting trends for the rest of 2021.
Following up that report, we released Recruiting for Recovery in 2021 that highlighted recent challenges, checked in on anticipated trends from 2020, and highlighted strategies for winning market recovery.

If there's one thing that was apparent across both reports, it's that recruiting isn't a one-size-fits-all game.
The demand and challenges for talent differ with each industry and recruiting strategies need to be tailored accordingly.
Let's break down what Healthcare, Tech, Finance, and Staffing industries are looking for in recruitment in the coming years and how the right recruitment technology can help.
The problem
Healthcare recruitment is a whole different ball game, especially post-pandemic.
In 2020, healthcare staffing reached a whopping $18.1 billion as medical providers ramped up their search for the most in-demand roles – registered nurses (RNs) and physicians.
Yet, like most professions, healthcare workers endured a slew of layoffs. In April, the unemployment rate for healthcare workers in the United States hit above 14%. Since then, that rate has fallen down to below 4%.
Beyond these setbacks, healthcare employment is projected to grow 15% in the next decade –– which means demand for RNs, physicians, and more will follow a similar trend.
The recruitment tech solution
Despite the frantic urgency of healthcare recruiters ramping up recruitment marketing and job postings, it doesn't address the primary need of finding fresh pools of pharma candidates. With recruitment technology, recruiters can expand the range of their search while narrowing down on sought after skill sets through data analysis.

Healthcare sourcing goes beyond a traditional skill and keyword-based search. Recruiters need to identify specializations, certifications, licenses, education, training and more. Artificial Intelligence (AI) helps recruiters research talent pool availability based on these specified criteria and specialties while making side-by-side comparisons between those with higher or lower years of experience.
This can also help recruiters and hiring managers to identify changes that must be made to the job description, such as suitable qualifications, requirements or additional training protocols.
IT & Tech
The problem
60% of the most in-demand roles for 2020 were in tech and IT – and the job market for tech roles remains competitive, including top emerging jobs in the US for Artificial Intelligence specialists, robotics engineers, data scientists, and full-stack engineers.
The primary challenge for technical recruiters this year will be competition. The stream of technical candidates entering the market isn't slowing down, but this year will see employers buckling down on targeted hiring.

Both small and large companies alike are expanding innovations this coming year, spiking an increasing demand for talents with specific specialized skills, such as AI, Big Data, cybersecurity, and quantum computing. In fact, investors have poured over $12 billion into cybersecurity in response to increased widespread digitization and security concerns during 2021.
However, the competition for tech talent is split between major tech corporations such as Apple, Google and Amazon, and smaller companies who are looking for rapid expansion.
The recruitment tech solution.
To overcome the competition, recruiters will need to be familiar with companies that have most of their ideal candidates. Recruitment technology enables recruiters to conduct research on a targeted company and identify culture fits, work ethic or the likeliness of employee turnover.
There's also an increased need for clarity on a candidate's skills and experiences on their resumes or LinkedIn profiles – job demands are becoming too specific for technical recruiters to read between the lines of profiles that are not updated frequently.
To get an accurate idea of a technical candidate's experience and work style, recruiters need to go where they're most active in sharing projects and interacting with other technical professionals.
Look at their work on industry-specific platforms beyond LinkedIn like GitHub, Stack Overflow or Kaggle. hireEZ's tech sourcing solution helps IT/tech recruiters stay on top of specialties, programming languages, and coding impact levels.
Finance
The problem.
FinTech disruption has been prevalent in the industry. In the past year alone, companies like SOFI and Robinhood have had IPOs, challenging the traditional financial investment models.
In response, older financial institutions, like brick-and-mortar banks, are ramping up their need to put digital skills first.
Technology has been rapid in enabling the sector to optimize services according to what customers really want. The new digital era requires the financial services industry to enhance cybersecurity for their services, blockchain as an operational infrastructure and implement AI and Machine Learning technology for customer intelligence as well as supporting increased productivity for CPAs, consulting and accounting roles.
The most in-demand jobs in financial services from here on out will require candidates to have skill sets in data analysis, AI and Machine Learning, electronic trading, alpha capture and data science techniques for investment purposes. These candidates need to be able to implement, manage and conduct digital processes as well as analyze data that can help financial institutions better serve their customers.
The recruitment tech solution.
Recruiters for the financial sector need to identify and engage with talent that can keep up with this fast-growing digital model. They need a sourcing solution that can help them narrow down on specialized skill sets to quickly capture talents without prolonging position vacancy times.
Artificial intelligence and machine learning algorithms will play a larger role in helping finance recruiters identify niche skill sets accurately. These tools cut sourcing time when data intelligence suggests related job titles and skills based on the role that you input into a search.
Staffing
The problem.
The staffing industry feels the weight of recruitment across all industries. The employment market has regained its strength in the past few months, and the demand for fresh pools of candidates increases consistently.
In 2020, staffing firms or staffing agencies will have to focus on managing relationships with clients to deliver candidates that meet their satisfaction and increase transparency to mitigate misunderstandings caused by unrealistic expectations. As the need for more sourcing channels grows, so will the rise of social media recruiting as well.

The recruitment tech solution.
Staffing firms will need to throw out all processes that don't work by updating their tech stacks. The need for transparency and scalability can be done with data aggregation in two ways.
1. Providing clients detailed insights with talent availability for a certain role, skillset, geographic location and more. This will help staffing firms and clients set manageable expectations for time to fill and time to hire.
2. Improving team performance among recruiters. Staffing firms should be able to work collaboratively on sourcing projects while being aware of changes in the recruitment funnel made by team members.
Speed and accuracy are critical for recruiters to manage multiple tasks for multiple clients efficiently.
Recruitment technology helps hiring teams get a broader look of all their projects to determine the most productive workflow.
newsletter
Subscribe for our daily news
Please use a valid work email.
By filling out this form you agree to hireEZ's Privacy Policy and consent to receive communications from hireEZ.
newsletter
Subscribe for our daily news
Please use a valid work email.
By filling out this form you agree to hireEZ's Privacy Policy and consent to receive communications from hireEZ.
Stay Up-to-Date on Future Talent Acquisition Events
Please use a valid work email.
By filling out this form you agree to hireEZ's Privacy Policy and consent to receive communications from hireEZ.
3:03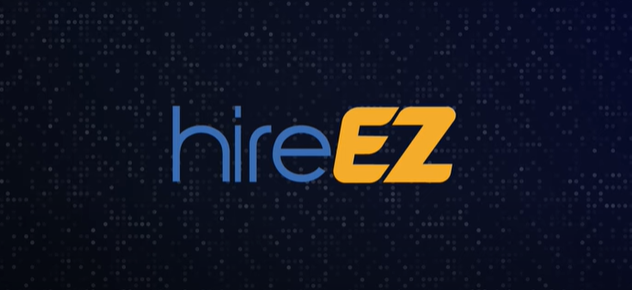 hireEZ - Outbound Recruiting Made Easy!
4:51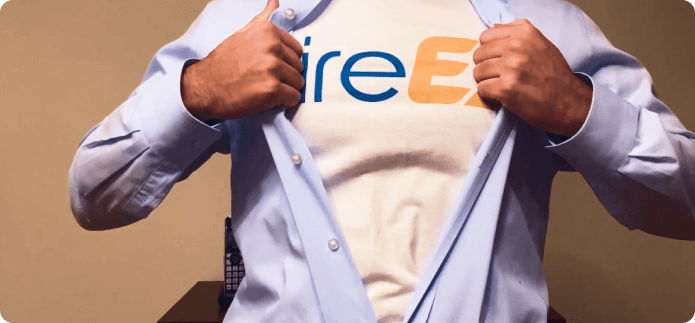 A Hiring Superhero Rebrand Made EZ