Hi, there!
You can use this audio player to convert website page content into human-like speech.
1.0X
Healthcare recruitment
poses substantial differences from other forms of recruitment. On top of the extremely specific credentials required for most roles, recruiters also need to find candidates quickly to provide for high volumes of patients. But just like other evolving workforce, healthcare candidates are becoming harder to reach. With rising medical demands from the American population, healthcare providers with talent shortages put communities in an unfavorable situation.
Here's a rundown of the healthcare recruiting game – and how recruiters can redesign their hiring methods for more imminent results.
Answering The Big Questions
WHO are you looking for?
A 2018 report from the Bureau of Labor Statistics projects that 3.4 million jobs will be added in the healthcare and social assistance industries by 2028. Medical institutions and service providers will have to significantly ramp up hiring to cater to the population. The problem is, healthcare recruiters are all fishing from the same pool. Sought-after candidates are usually professionals already being eyed by most healthcare providers in the vicinity. With everyone seeking experienced talent for specialized roles, it's no surprise that the most well-known practitioners would be the first targets.

However, healthcare recruiters can't keep targeting the first candidates they see; they need to expand their search for a fresh but qualified pool of candidates. The most effective way to do this is, is by conducting searches within a wider geographic range and doing a thorough scan of online healthcare resources, not just job boards.
WHAT makes it so difficult to fill healthcare roles?
Many healthcare careers require candidates to possess extensive education and certification requirements. On top of that, with 80% of healthcare companies requiring talents to have 2 to 5 years of experience before starting work, the employment cycle becomes almost unsustainable. If employers continue to refuse to invest resources into training first-time employees, healthcare providers are going to see a stagnant or decreasing amount of job applications as the years go on.
When employers can't fill necessary roles, the quickest way to cater to high volumes of patients is by increasing the workload of existing employees. Employee burnout is a common factor that discourages people from looking toward a career in healthcare. Employers may not be able to directly influence the dropping numbers of medical students around the country; however, they can make healthcare employment more attractive by reevaluating current employee benefits and work habits.
WHEN should you start looking for candidates?
Never stop looking. Healthcare recruiters have to rely on proactive sourcing strategies to identify and engage with potential candidates. Many seasoned healthcare professionals or already employed practitioners aren't on channels like LinkedIn. This is because healthcare talents who aren't actively looking for a job might not see the need to check job boards or create professional networking profiles. Furthermore, many qualified medical practitioners possess a strong enough presence in the healthcare industry to not need reliance on online networks for a job.

Generally, most healthcare employers are seeing no change in the number of job applicants despite the increase in positions that need to be filled. One of the best ways that healthcare recruiters can overcome this challenge by reaching out to employed candidates through compelling and personalized email nurture sequences. Reaching out is not a one-time effort, and it requires multiple follow-ups and check-ins – so start now!
WHERE should you go?
Recruiters need to strategize their search by determining other potential platforms that hold information on employed medical professionals. Looking for doctors on Zocdoc or reading doctor reviews on Healthgrades might be a better bet for you to find candidates that best align with the needs of your open role.

Besides that, the geographic location of the talent pool also plays a big role in finding available candidates. In a study of more than 200 hospitals, 1000 care centers, and 100 long-term care facilities, 21% of respondents stated that a difficult hiring position was the primary recruiting challenge they faced. AI healthcare recruiting helps healthcare recruiters target niche candidates in a nationwide search.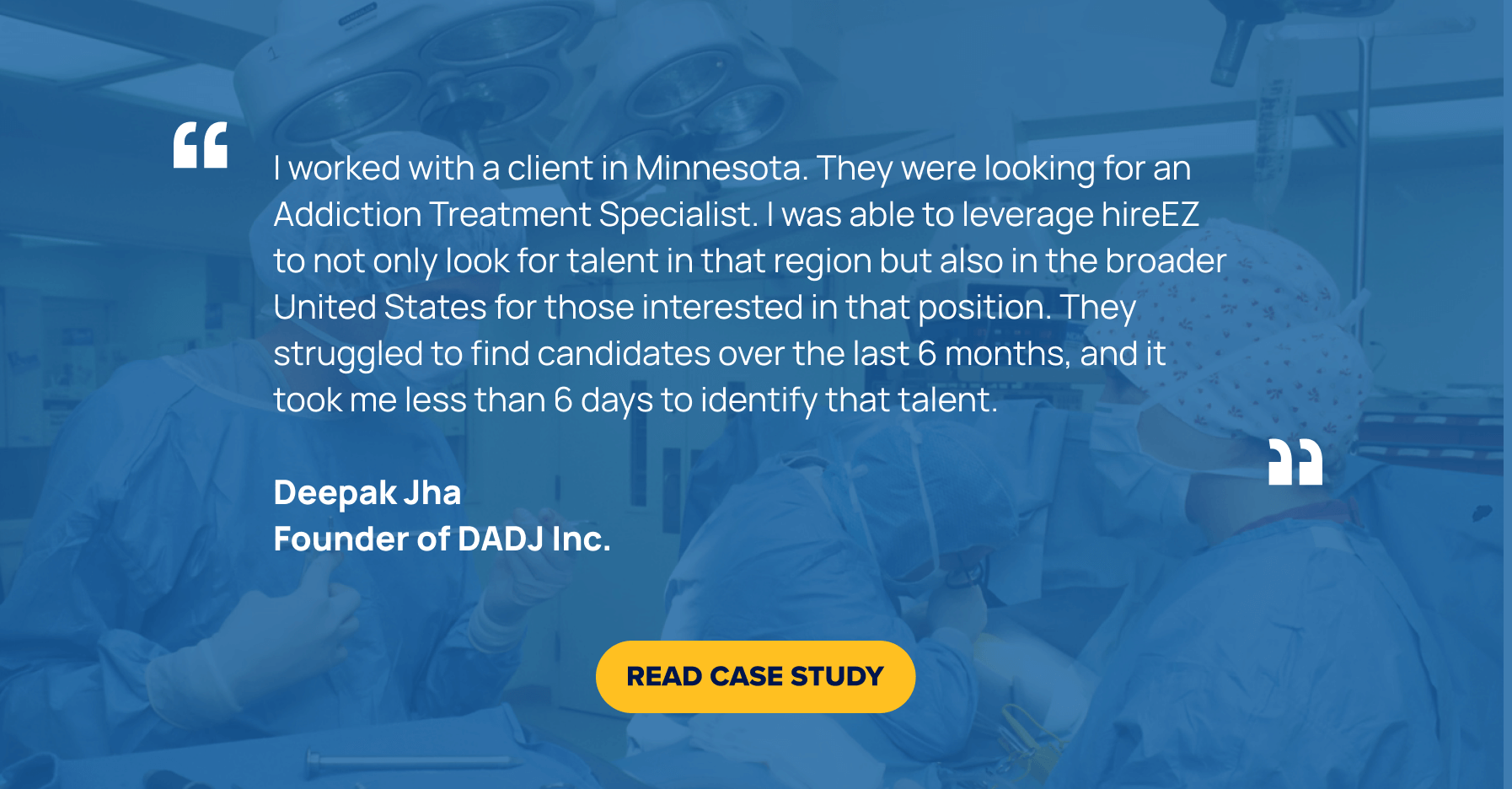 WHY do you need top-notch healthcare recruiting strategies?
Advancing healthcare recruiting strategies is about more than saving resources and reducing the time to fill positions. If there's not enough talent to fill the gaps in our healthcare services, we're jeopardizing the quality of life of a growing and aging population. With chronic diseases causing more than 87% of all American deaths and affecting 45% of Americans, we're approaching a time of increased emphasis on preventive care. However, we're also approaching an estimated shortage of nearly 120,000 physicians by 2030.
Healthcare recruitment requires bigger steps forward to continue filling enough roles, and technology will help recruiters get there. It's no longer impossible to identify potential candidates across the open web with the click of a button. Artificial Intelligence allows recruiters to effectively filter millions of search results for the smallest things; like a skill, certification or past employer. If you want to experience AI sourcing for your healthcare search, talk to us today and let's run a search on your most challenging job requisition or any job requisition of your choice.

newsletter
Subscribe for our daily news
Please use a valid work email.
By filling out this form you agree to hireEZ's Privacy Policy and consent to receive communications from hireEZ.
newsletter
Subscribe for our daily news
Please use a valid work email.
By filling out this form you agree to hireEZ's Privacy Policy and consent to receive communications from hireEZ.
Stay Up-to-Date on Future Talent Acquisition Events
Please use a valid work email.
By filling out this form you agree to hireEZ's Privacy Policy and consent to receive communications from hireEZ.
3:03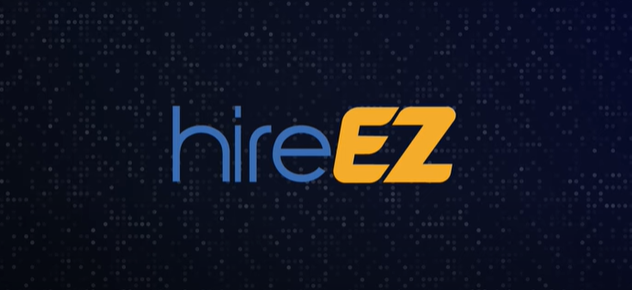 hireEZ - Outbound Recruiting Made Easy!
4:51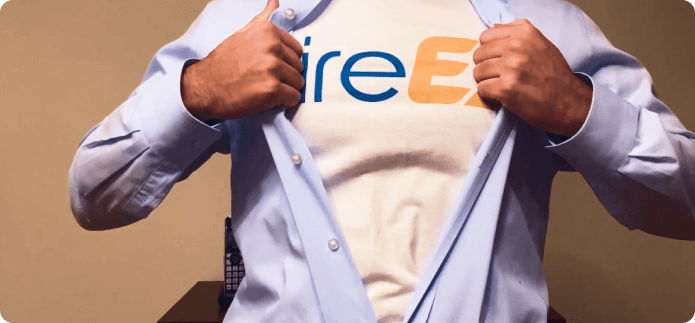 A Hiring Superhero Rebrand Made EZ