We Help Great Staffing Agencies Exceed Client Expectations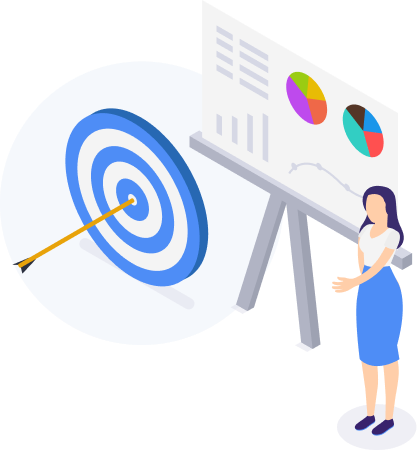 Staffing
We Help Great Staffing Agencies Exceed Client Expectations
Drive conversions, placements, and revenue with a talent platform that delivers quality even in high-volume cycles.
Staffing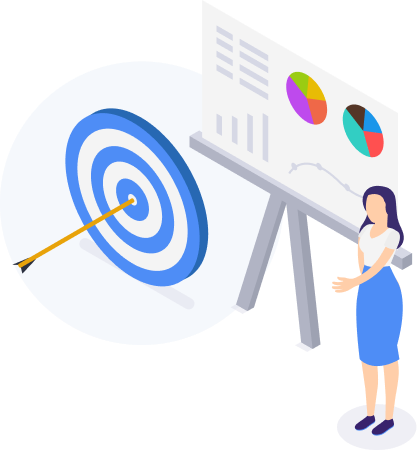 We Help Great Staffing Agencies Exceed Client Expectations
Drive conversions, placements, and revenue with a talent platform that delivers quality even in high-volume cycles.
More than
200k
users hire faster with hireEZ

We help high-performance staffing agencies move even faster
"Delivering results and exceeding client's expectations is baked into their cultural DNA. I rarely write testimonials but I believe there is one organization and product who is going to be a game changer for the search and staffing market and that is hireEZ"
- Jeff Kaye -
Co-CEO at Sanford Rose Associates International, Inc.

"hireEZ is an amazing product. We have placed 5 people in the last 3 months using hireEZ. With their extensive database of people, strong search features including diversity filters, candidate contact phone numbers and email, and it's sequence email process, this tool has changed the way we work and increased our revenue."
- Bob Midoneck -
COO at Velocity Search Group

"hireEZ is a great resource for sourcing, contacting and moving candidates through the recruiting pipeline. It is more user-friendly than LinkedIn, has a wider reach than LinkedIn (LinkedIn is just one of its candidate pools), and is less expense than LinkedIn – what's not to like about that!"
- David Felker -
Principal at The Carter Group

"As an agency recruiter, our average fee from hireEZ is 25% higher than our average fee elsewhere because of the type of candidates we're able to find when we craft those campaigns,"
- Ryan Mann -
Direct Hire Manager at Amtec Inc.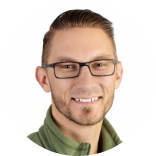 Read how Amtec Inc. drives higher quality candidate outreach with hireEZ
"As a 4 year user of hireEZ, I can confidently state that hireEZ is on the frontier of data sourcing in the search business. We use hireEZ as the number one tool for sourcing data on current searches and continually building out our database. Not only is it cheaper than LinkedIn RPS, it builds your database in one click rather than building out projects in LinkedIn."
- Max McNamara -
CEO at Full Spectrum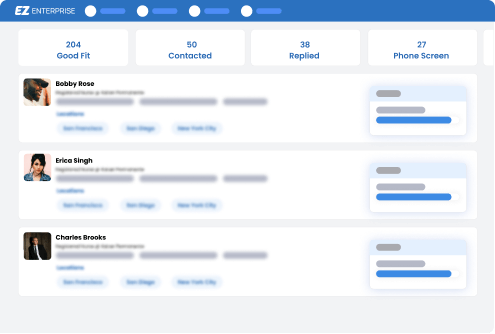 Stay Proactive With Your Talent Pipelines
With 45+ open web platforms covered in one single search, candidate sourcing doesn't stop. hireEZ helps you identify talent for current and future open roles with easy-to-use search filters and pipeline management.
Save, edit, and organize candidate searches
Target the right group of candidates with robust market insights
Collaborate with your team through notes, @ mentions and easy exports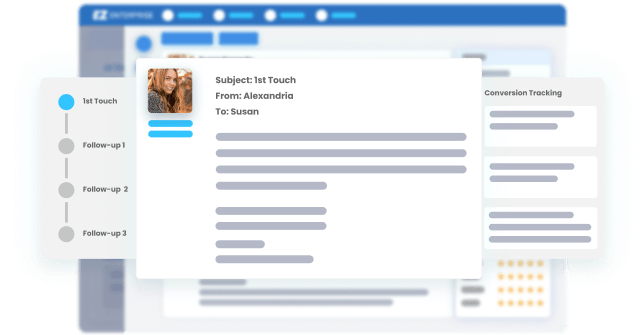 Reach Leads First With Email Campaigns and Tracking
Candidates today don't just convert at first touch. Keep sought after talent warm with multi-touch email sequences, automated reminders and engagement tracking to stay on top of outreach across all your open projects.
Email sequences with up to 10 touch points
Bulk email up to 200 candidates at a time
Send on behalf of hiring managers and team members
Learn more about our Engagement Feature >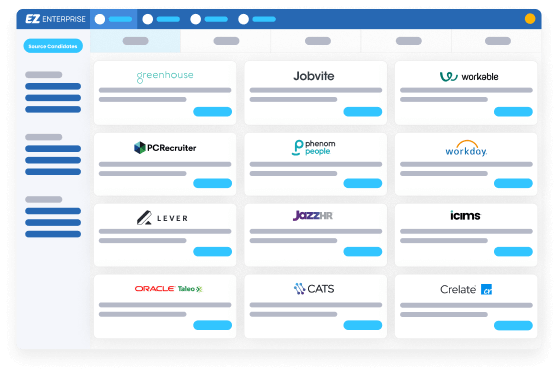 Seamless Talent Management With Our ATS Integrations
hireEZ isn't just great for sourcing and engaging candidates, launch data-driven recruitment campaigns while keeping talent data updated and synchronized across your tech stack
Track and monitor pipeline performance and diversity hiring progress with our Reports page
Integrate with our 30+ ATS, CRM and technology partners with hireEZ Apps
→ Automatically dedupe, refresh and enrich ATS data with hireEZ EZ Rediscovery*
*hireEZ EZ Rediscovery is an add-on to a hireEZ Enterprise seat. Contact our team for more information.
Learn more about hireEZ Integrations >
Frequently asked questions
How does hireEZ gather candidate information?
hireEZ sources across 45+ open web platforms, building a self-learning and self-expanding infrastructure that bridges data connections to give you a holistic view of each candidate's professional profile.
How does hireEZ compare with other platforms?
hireEZ is one of the few platforms with true AI Sourcing capabilities that passes all enterprise-grade security questions. hireEZ is SOC 2 Type 2 certified, GDPR & CCPA Compliant and EU-US Privacy Shield certified.
Does hireEZ have customer support to help me along the way?
Our benchmark for customer service is to be nothing less than world-class. A dedicated customer success manager and account manager will ensure you achieve and exceed your hiring goals with hireEZ Enterprise.
Security & Clearance