Back to Content
[WEBINAR RECAP] Tackling and Overcoming COVID-19: What Can Recruiters Do?
JANUARY 25, 2022 3 min read
Hi, there!
You can use this audio player to convert website page content into human-like speech.
1.0X
What can recruiters do to stay visible, proactive, and productive when dealing with a loss in clients and revenue?
Mike Rasmussen has been in the recruiting space for over 14 years. He tells viewers that staying relevant and upskilling is especially important during this time. As many recruiters start experiencing a slowdown in hiring and sourcing projects, it's time to creatively explore new avenues to showcase strengths and give back to the community. Staying active on social media and engaging with popular posts among job seekers will help you create momentum and get your name out in the candidate community.
"How can you turn a service opportunity into a branding opportunity and create relevance?" Mike says. This point was echoed by fellow panelist Robert Merrill, now preparing his recruitment strategies for a third professional recession.
"I've survived [these recessions], and I think sharing that sometimes with people is valuable," Robert says. To stay both productive and compassionate as a recruiter during these times, both Robert and Mike help candidates by providing free resume reviews.
If you're interested in helping too, you can check out the Free Resume Review group on LinkedIn and Facebook!
How should the healthcare and online retail sectors continue to equip their hiring strategies to prevent workforce unpreparedness?
Marc Hamel
is a Senior Technical Recruiter at Amazon. Spikes in consumer demand have left Amazon in an interesting position when it comes to hiring. The company has hired
175,000
people during the pandemic period, and the search for qualified technical talent is still strong in order to keep systems running smoothly during impacted times. Marc explains that as enterprise recruiters in his position, sharing candidates to help hiring teams in other departments is crucial in maintaining productivity.
"With all this internal sharing, it's a really important thing to understand the kind of volume that other groups [in the company] are going to have. You can take on those resources and provide assistance" he says. Marc adds that tools like hireEZ help recruiters populate keywords to help other teams search for candidates even if they have never sourced these roles before.
Talent shortages in the healthcare industry have been the center of this pandemic. Deepak Jha uses Artificial Intelligence to help healthcare organizations fill niche roles. He explained that just like Amazon, resource sharing among hospitals must be done in a strategic and targeted way.
"I know for a fact that tools like hireEZ will allow you to do a zipcode-wide search. So what hospitals could have done from a preparedness perspective was doing a geography-based search for emergency professionals in certain areas and encourage them to move to areas where there is a high demand," he says.
What can recruiters expect from this reopened economy and how can they prepare their pipelines for these effects?

Marc tells us that at Amazon, technical recruiters like himself rely heavily on being the 'hunters' who find passive candidates and turn them into candidates.
"We went from the lowest unemployment ever to the highest we've seen. We're really going to explore and shift our focus from that deep nitty-gritty 'hunter' mentality to being more of a 'farmer,'" he says. The increase in job seekers is directly proportionate to the increase in active applicants for every open role. Marc reminds recruiters that if they're used to just passive sourcing, it's time to shift their resources into understanding how to better screen and select actively applying candidates.
Mike explained that in addition to dealing with more active candidates, recruiters will need to navigate a market with extremely anxious candidates. Maintaining the candidate experience and keeping candidates engaged will help recruiters stand out and earn candidates' trust when the economy booms again.
"You bring the number one vendor in your space is going to be very powerful especially if you engage those candidates and treat them really well because when things turn around, it's a candidate's market, and they'll remember that time you took care of them," Mike says

[FREE DOWNLOAD] Email Templates For Your Candidate Outreach During This Time
What lessons should recruiters implement from the last recession as they move forward?
John Ricciardi has worked in agency and corporate recruitment settings for 20 years. He's no stranger to navigating the hiring landscape during an economic downturn.
"In an employer-driven market, what we're going to see is recruiters having to add value in a different way, and it's going to be their ability to influence the selection process," John says. As recruiters shift from getting people interested in open roles to managing too much interest for these roles, John adds that recruiters can no longer solely rely on their strengths to find untapped candidate pools.
"Hiring managers and clients are going to want to work with recruiters who took the time to know their business, and who has the ability and courage to have an opinion on a candidate," John says.
Chuka Ikokwu, founder of Divercity.io, backs up this point with an example from a recent hiring project. "We put up a role recently related to Quality Assurance and we got hundreds of applicants in under 48 hours," he says. It's overwhelming for any recruiter to deal with such a drastic change, and Chuka likened it to "what felt like getting one new application for every minute."
To combat this, Chuka advised recruiters to offer a methodical approach to hiring managers. More candidates are casting a wide net on their job search by applying to anything and everything, and a recruiter's focus should be cutting out the noise to find the 5% or 10% relevance rate out of the entire application pool.
What changes or new hiring trends should recruiters look out for?
Chuka calls this time a wake-up call for businesses big and small. "When I heard Google was going hiring freezes, that's when I realized this was real," he says. He explained that recruiters will need to be mindful of the fact that many organizations across the board are revisiting their business models to be both pandemic-proof and recession-proof. Hiring strategies will evolve as business focuses start to shift and budgets are planned, but being fully aware of a company's incoming product strategies and goals will help you stay ahead of the game.
"And of course, some companies will go completely remote, some will be certainly more flexible about that opportunity," he adds. Coming from a 100% remote company, Chuka adds that a remote work culture will open up more doors for anxious candidates, and companies should be welcoming of that.
Robert advised recruiters to be prepared for an employment environment where candidates and employees are going to be vocal about how they're being treated. "Connecting with people you may want to hire now or in the future at a human level and being real, those companies are going to far exceed the ones that shut down their job postings and pretend nothing's different," he says.
Some say recruiters shouldn't market their brand during a recession, while some believe that now is the time to stand out and focus on branding. Which do you agree with and why?
We may have heard both sides of the arguments as we scroll through our social media feeds. The reality is it's true that many people are being bombarded by the same "We're here for you" message from all sides.
"You should be targeted. I'd be very cautious about mass messaging right now for fear of being tone-deaf," John says. He encourages recruiters to be empathetic, ask questions, and more importantly, listen carefully. "Do what you can do to help altruistically, don't look for anything in return," he adds.
Deepak firmly stated that a recruiter's brand is something that must be worked on at all times. Recruiters who have more time on their hands now should use this period to enhance their brand. A recruiter's brand messaging should focus on more than helping someone find a job to fill a particular role. Instead, it should be about staying relevant and helping job seekers reach a goal in their lives and their career.
"Uber for example, is thanking people for not going on rides and sheltering in place. Think about that. A company like Uber whose revenue model is based on the number of rides people take, is coming and asking people to stay in. What does it do to their revenue? But at the same time, what message does that express?" Deepak says.
We hope that the insight shared by our panelists is beneficial as you build your action plans to stay visible during this time. To hear their full detailed answers to these questions and the many questions submitted by our webinar viewers, you can access the webinar recordings here.
newsletter
Subscribe for our daily news
Please use a valid work email.
By filling out this form you agree to hireEZ's Privacy Policy and consent to receive communications from hireEZ.
newsletter
Subscribe for our daily news
Please use a valid work email.
By filling out this form you agree to hireEZ's Privacy Policy and consent to receive communications from hireEZ.
Stay Up-to-Date on Future Talent Acquisition Events
Please use a valid work email.
By filling out this form you agree to hireEZ's Privacy Policy and consent to receive communications from hireEZ.
3:03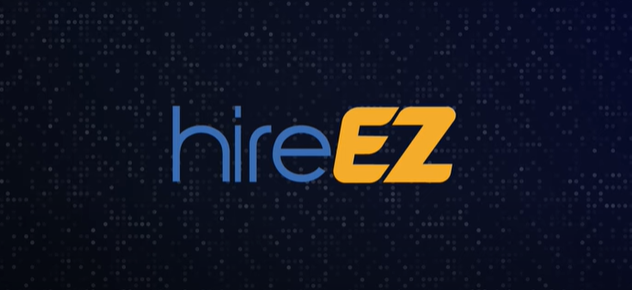 hireEZ - Outbound Recruiting Made Easy!
4:51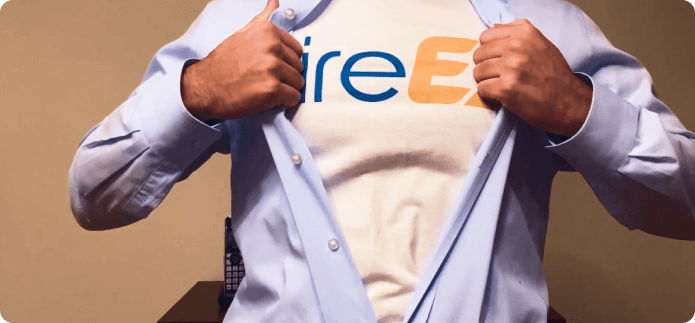 A Hiring Superhero Rebrand Made EZ