Back to Content
What Are The Hardest Roles to Fill (and How to Hire them)
JANUARY 25, 2022 3 min read
Hi, there!
You can use this audio player to convert website page content into human-like speech.
1.0X
Not all jobs are easy to fill. That's why talent acquisition professionals need to stay up-to-date on the newest recruiting trends to find the right talent for their company. Hiring is already an intensive job. On top of all of the new expectations and adjustments followed by the pandemic, it is clear that talent acquisition professionals are demanding more skilled employees. In contrast, the supply for this caliber of talent is low. There are specific jobs in the market that are relatively harder to fill than other jobs. This article will uncover the hardest roles to fill and provide ways to help talent acquisition professionals hire them quickly.
Why is there a talent shortage?
The nation suffers from a talent shortage, specifically in knowledge-intensive industries like technology, healthcare, media and telecommunications. According to Korn Ferry's research, it is expected that this talent shortage issue will continue to rise till 2030. The reason is that there isn't enough skilled talent in the market. Here's why:
A significant contributing fact to the nation's talent shortage is voluntary unplanned turnover, "quitting." With the increased family care needs, workforce burnout, and deteriorating physical and mental health, many workers prioritize their life based on how the world shifts. With the effects of the pandemic, many schooling and graduation dates were delayed. In addition, the COVID-19 crisis has made it possible for young baby boomers to retire early due to the rising stock market and housing values. All these facts allow many working professionals to "quit," which has ultimately led to the nation's talent shortage in the job market.
What are some of the hardest roles to fill?
The hardest roles to fill are tech workers, healthcare professionals, sales, and product/project managers based on recorded data. Let's find out why recruiters and talent acquisition professionals have difficulty finding talent in these fields.
Tech workers
IT workers, software engineers, mechanical workers, front-end or back-end developers represent some of the hardest roles to fill within the tech industry. Recruiters face some of the most challenging and problematic barriers in hiring these talents for several reasons: a lengthy application process, lack of salary information, technical testing and exams, and so forth.
💡 Is your recruiting team struggling with finding Software Engineers? Find out who's with you and how they tackle this challenge in our Software Engineers Report.
Healthcare workersAccording to AMRI, physicians, registered nurses, and specialty doctors (radiologists, cardiologists and urologists) are the most challenging positions to fill. Around 50-60% of these healthcare positions are still open after 60 days. AAMC's research shows that one of the main reasons contributing to the healthcare talent shortage is the aging population.
💡 In case you missed it, check out the 5 Top Healthcare Recruiting Tips for Uncovering Talent with Data Intelligence.
Sales professionals


Hiring a solid salesperson is no easy task.

Hiring a solid sales team

is vital since they are essential to building a scalable business.
hireEZ can help you hire these hidden talents in today's competitive market.
How to hire these hidden talents?
Transform Your Current Hiring & Recruiting Strategy

Looking for new talent goes beyond posting job postings on job boards; the process comes with understanding business goals and finding a suitable candidate that aligns with the job. Thus, it is critical to revisit current recruiting and hiring plans to find the right strategy for upcoming new hires.
Effective communication with team leaders and the HR Team
will help fill these challenging roles faster and easier.
Invest in Recruitment and Sourcing Tools
AI sourcing and recruitment tools continue to evolve to support the increasing demand of consumers. As every company has its unique strategy and way to recruit new talent, hireEZ designs and assists our customers every step of the way to help with their recruitment goals.

In sum, tech workers, healthcare professionals, and sales could be the most challenging roles to fill based on data. There are strategies and practices that recruiters and HR teams can implement to close the talent gap in their recruitment process, such as revisiting current hiring and recruiting practices with new strategies or investing in new recruitment tools.
To learn more about how hireEZ helps with your current business needs and wants in your recruitment process, contact our sales team today!
newsletter
Subscribe for our daily news
Please use a valid work email.
By filling out this form you agree to hireEZ's Privacy Policy and consent to receive communications from hireEZ.
newsletter
Subscribe for our daily news
Please use a valid work email.
By filling out this form you agree to hireEZ's Privacy Policy and consent to receive communications from hireEZ.
Stay Up-to-Date on Future Talent Acquisition Events
Please use a valid work email.
By filling out this form you agree to hireEZ's Privacy Policy and consent to receive communications from hireEZ.
3:03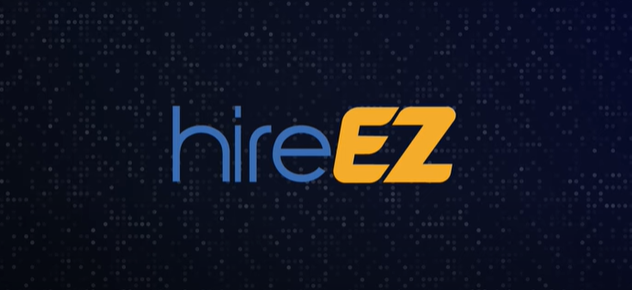 hireEZ - Outbound Recruiting Made Easy!
4:51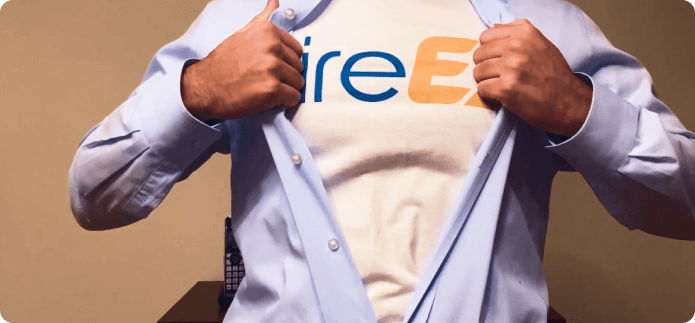 A Hiring Superhero Rebrand Made EZ