Hi, there!
You can use this audio player to convert website page content into human-like speech.
1.0X
Although the talent pool for sales roles is immense, it's still a challenge to identify the most qualified and relevant candidates to interview and hire a sales team.
At the start of the pandemic, sales roles were one of the most affected by layoffs especially among startups and businesses in the technology space.

However, hireEZ data shows that throughout the second half of 2020, sales representatives were the most sourced non-technical role by recruiters on our platform. As we head toward recovery, businesses all over the country are now hiring for remote sales teams and amping up their game plan to make the most of the available talent market for sales.
To do that, it's important for recruiters to understand what they're looking for.
Individuals in any high-performing sales team can often come from various backgrounds. Some have business degrees while others have knowledge gained specifically from their experience in product-focused industries.
Besides having lots of options to turn to in your search, there are also many branches in sales that recruiters must first identify and familiarize themselves with. Whether you're hiring a sales representative, manager, regional director, or even a vice president, the most important task for any recruiter and sourcer is defining these talent pools and differentiating them from each other.
Here are three tips our customers have found the most success with to source and hire a sales team.
How to Source and Hire a Sales Team with hireEZ
Expand on job titles in your AI Sourcing task
One effective way to find the most relevant profiles when sourcing for sales roles on hireEZ is broadening your search with our Job Titles filter and other general filters to be as specific as possible to the demands of the role.
For instance, say you're looking for candidates who work in the software industry and have experience in complex sales.
Instead of just searching for titles such as Sales Specialists or Business Consultant, add Software Sales, Complex Sales, and Consultative Sales to a list of preferred skills.
This way, your talent pool is broadened with candidates who have experience in the software industry but do not have the exact title. If you have a past sales sourcing project that you would like to reference for more job titles and keywords, you can easily analyze and replicate your past searches on hireEZ and save them for future use.
Specify industries and targeted companies
Once you've covered all grounds and possible job titles your candidates might have had, you can take advantage of our company filters to narrow down on specific verticals.
Let's take Sales Representatives in the Software industry as an example.
After listing your mandatory and preferred qualifications, specify the industries, in this case, Computer Software. You'll now find a narrower talent pool with candidates with indicated backgrounds working in any software company or industry.
Searching by past and present companies will also allow you to target candidates directly from your competitors or an organization that you use as a benchmark. For instance, if you are looking for candidates in the Industrial Automation field, you can list out company names in the industry and build a specific talent pool who have the exact experience and work style you're looking for.
Use boolean strings to finalize your search
In addition to searching by company, creating a boolean string is a great way to specify industry-related information about your candidates.
After you specify the desired job titles, location, and other details, further refine your search with a boolean string. By combining hireEZ's boolean support and AI sourcing filters, you can further specify your talent pool by analyzing desired candidate profiles for keywords to add to your search.
Since sales representatives and managers may move around in different industries, searching for specific keywords related to your job description will help you uncover more profiles with the experience you're looking for.
You can start your search with hireEZ's Boolean Builder which is embedded right inside our AI Sourcing Engine. The best part is you can also keep revising your boolean string if the results don't match your expectations.
If you're already a hireEZ customer, then all you need to do is open a new project!
If not, connect with our sales team today and find out how we can help satisfy all your sourcing needs.
newsletter
Subscribe for our daily news
Please use a valid work email.
By filling out this form you agree to hireEZ's Privacy Policy and consent to receive communications from hireEZ.
newsletter
Subscribe for our daily news
Please use a valid work email.
By filling out this form you agree to hireEZ's Privacy Policy and consent to receive communications from hireEZ.
Stay Up-to-Date on Future Talent Acquisition Events
Please use a valid work email.
By filling out this form you agree to hireEZ's Privacy Policy and consent to receive communications from hireEZ.
3:03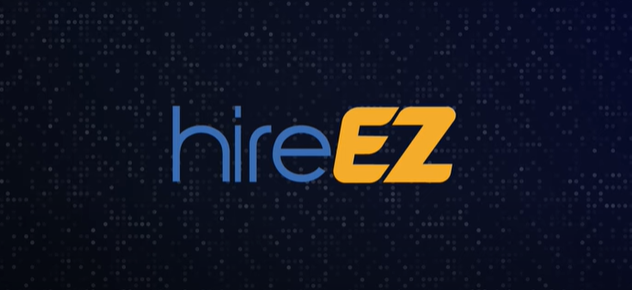 hireEZ - Outbound Recruiting Made Easy!
4:51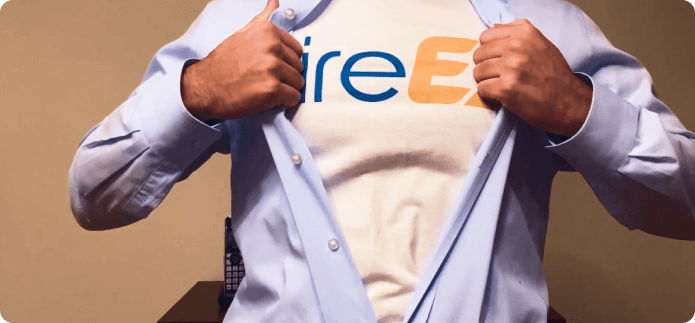 A Hiring Superhero Rebrand Made EZ