Hi, there!
You can use this audio player to convert website page content into human-like speech.
1.0X
"You can have all the right tools in the world, but you also need the right processes as well."
– Michael Goldberg
This ideal guideline, otherwise known as the "roadmap" to experienced recruiter Michael Goldberg, is dedicated to talent leaders. The roadmap is meant to ignite a spark in a recruiter's career, making sure that recruiters not only achieve their key performance indicators and all while lowering the overall cost of the process.
The purpose of the roadmap is to help recruiters build a plan that they can follow to avoid costly crises while achieving their goals. We sat down with Michael to discuss what he thinks are the right areas to invest time and effort into before creating a recruiting roadmap.
Why did you choose the word "roadmap"?
The roadmap is agile, from a planning perspective. The roadmap is a way to take into account priorities, plan development, and implement the execution of the program. It is a way of looking at the overall plan concerning technology, tools, applications, processes, and training. It helps me plan out the evolution of the recruiting function and the ways to improve it. It helps me to tell a story down the road of what I did to get what I got. That's why I call it a roadmap.
What are the four areas we should look at to create a realistic goal roadmap?
Technology, resources, processes, and initiatives. Each step should take into consideration what companies are currently using, and then create a roadmap based on that data. This way, we can create a roadmap based on what the organization wants. While doing so, it is also best that we prioritize the roadmap quarter by quarter in each of the following steps to receive the best results.
How does creating a recruiting roadmap change a recruiting leader's work?
It will give recruiters a holistic view of what needs to be done, like a timeline. It is going to keep everyone on track in regard to what they need to get done. It helps recruiting leaders to be more strategic and more prepared to row out a specific project in a short period of time.
What are some steps to follow to be a useful talent leader?
Step 1: Understand the business when it comes to recruiting and sourcing talent into the organization, and also communicate with hiring managers and organizational leaders.
Step 2: Look at the current processes and ask your colleagues about what needs to be improved.
Step 3: Prioritize how to make the work of your hiring managers and recruiters better.
Step 4: Start developing your roadmap.
How can tools like hireEZ eventually help solve or decrease the cost of recruitment?
I think you can have all the right tools in the world, but you also need the right processes as well. The number one key issue is always the turnover rate. I think tools like hireEZ can save time and eventually save money because you can have all the information that you pull from the web. You can hire faster which will reduce vacant positions and costs. hireEZ allows you to find the right skill sets and find the right people more quickly. Next, a recruiter has to screen them thoroughly to feels if they're going to be a good culture fit, and then send them for review to the hiring manager faster, and save money while speeding up their ramp up in time. If you melt the right processes and tools, everything together, then you can save the company's money.
Do you think technology will continue to improve the recruiting process?
I think AI is here to stay. It will guide us in the way we make our decisions in recruiting. But you are still going to need to use the human experience, the human mind, and the heart to implement decisions and to think it through each step of the way.
Michael joined us on Tuesday in our hireEZ Recruiting Webinar Series to speak about the importance of building relationships for hiring manager and recruiters, improving communication within the hiring process and setting the right expectations. Don't worry if you missed the chance to join, you can still view the webinar recording today!
newsletter
Subscribe for our daily news
Please use a valid work email.
By filling out this form you agree to hireEZ's Privacy Policy and consent to receive communications from hireEZ.
newsletter
Subscribe for our daily news
Please use a valid work email.
By filling out this form you agree to hireEZ's Privacy Policy and consent to receive communications from hireEZ.
Stay Up-to-Date on Future Talent Acquisition Events
Please use a valid work email.
By filling out this form you agree to hireEZ's Privacy Policy and consent to receive communications from hireEZ.
3:03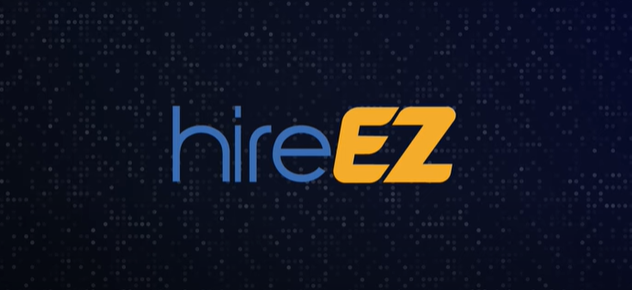 hireEZ - Outbound Recruiting Made Easy!
4:51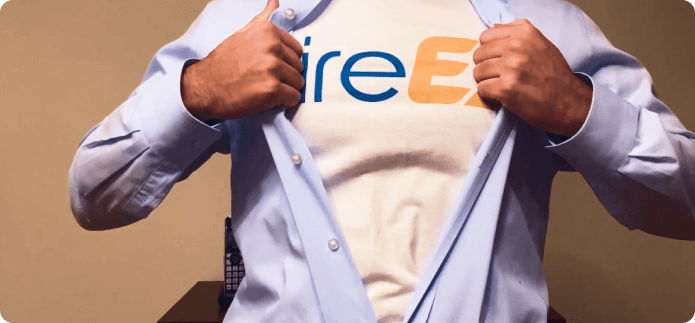 A Hiring Superhero Rebrand Made EZ