Back to Content
The 5-Step Guide to Boost Candidate Engagement with hireEZ
JANUARY 25, 2022 3 min read
When it comes to recruiting, successful candidate engagement is crucial for securing top talent. In an ideal world, how you engaging candidate should be a seamless process.
It should:
⏱ support automation for time-consuming and tedious tasks
📊 give you metrics on both your team and individual efforts
🤝 provide the personalization needed to foster a meaningful relationship with talent.
Integrate with your email
By now, you've grown accustomed to using your specific email provider. The last thing we want to do is disrupt your workflow by making you switch to something new.
That's why we currently offer integrations with Google and Outlook. With these integrations, you'll be able to send emails from your account without having to leave hireEZ.
Whether it's fonts, colors, images, attachments, archive options, and searches — we've kept your email functionality the same. The only major difference is the extensive features hireEZ provides to help you craft, monitor, and perfect your candidate engagement.
If you're a Gmail user, you can also download our Chrome extension to access our Gmail assistant to selective track candidate outreach and set reminders to re-engage talent. If you have a hireEZ Enterprise account, you can even use sequences created in hireEZ without leaving your Gmail account.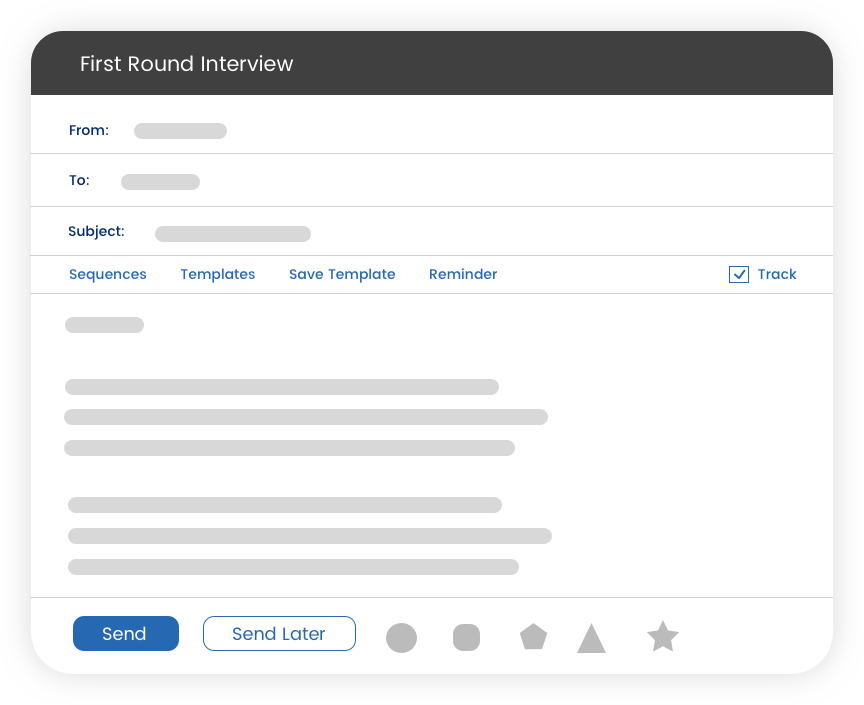 Keep track of performance & success metrics
More often than not, you're managing multiple open reqs and candidates at once. Not to mention, you're probably working with a few team members on specific projects. Frankly, those situations can easily become a recipe for disorganization (and disaster!).
Here are four areas where hireEZ Engagement can help you keep track of your engagement.
Monitor team performance
For individual candidate profiles, hireEZ keeps track of how many times a candidate has been viewed, the different projects they are in, the number of tags placed on them, and notes team members have written about them.

For overall engagement performance, our reports page tracks metrics across one or more projects. By doing so, you can monitor open rates, reply rates, and more to see how well your team is performing.
Analyze engagement success
Some of the most important metrics for any email sent out will be the opened, clicked, and replied rates.
🔓 Opened: If the recipient has opened an email
👆 Clicked: If the recipient has clicked on any hyperlinks or links in the body of the email(s).
✍️ Replied: If the recipient has responded to the email(s)
Ultimately, these metrics will clue you into how well any kind of email you send compares to others.
You may realize that a particular email sequence has a more substantial reply rate than your other two, indicating which sequence to use moving forward.
You may see that your introductory emails for finance positions an extremely low open rate. At that point, you may choose to improve the subject line.
In addition to providing metrics to monitor engagement, hireEZ also provides insights to help take your outreach to the next level.
Be aware of all activity
When teams are working on a project, it can be tough to figure out who completed which tasks and actions already. That's why keeping track of recruitment activity is crucial.
For each candidate profile, you should strive to see a step-by-step breakdown of how your team has interacted with a candidate. Have they been contacted? Have they been added to a sequence? Did they move to a different project? All of this information is readily available to look at on hireEZ under the activity log on each candidate profile.
In addition, there's a project activities section under our collaboration section. With it, hiring teams can sort through recent team activities, including the latest "notes," "emails," "sync/exports," and more across one or multiple projects.
Safeguard against over-engagement
There is a clear balance needed when contacting candidates. You don't want to forget them but you don't want to reach out to recently contacted candidates, either.
We've created certain buffers that can be set to notify team members if a candidate has been engaged before. Also, teams can issue a general setting to the minimum number of days before a candidate can be re-engaged by a team.
Automate to save time and personalize
In an ideal engagement workflow, you should be able to automate time-consuming tasks while spending more time on personalizing your engagement. These are three ways to turn that imagined scenario into a reality.
Saving Time With Templates
Imagine having to type out the same introduction email to each candidate for the same job position across multiple open reqs. You would likely go crazy (and so would we!) For situations like those and so many others, templates will save you a lot of time.
Choose existing templates or create your own
hireEZ provides a library of templates that you can use and customize as you see fit. On the other hand, you can create your own templates from scratch. Check out more recruiting templates and best practices from us.
Are you sharing or keeping it a secret?
If you're working on a team and think a template will help your team members, you can share them with colleagues to use directly. They also have the option to clone and customize them to their liking.
If they're not ready to be shared or you don't think it's beneficial for the team, you can always keep them private.
Building out a sequence
Unfortunately, not every candidate is going to respond to your first engagement touchpoint. (It would be so much easier if they did). That's why continued engagement with candidate is a sound strategy and sequences make that easier to do.
As a result, hireEZ allows you to build out up to 10 automated engagement touchpoints. For each touchpoint, you can set specific actions based on the responsiveness of a candidate.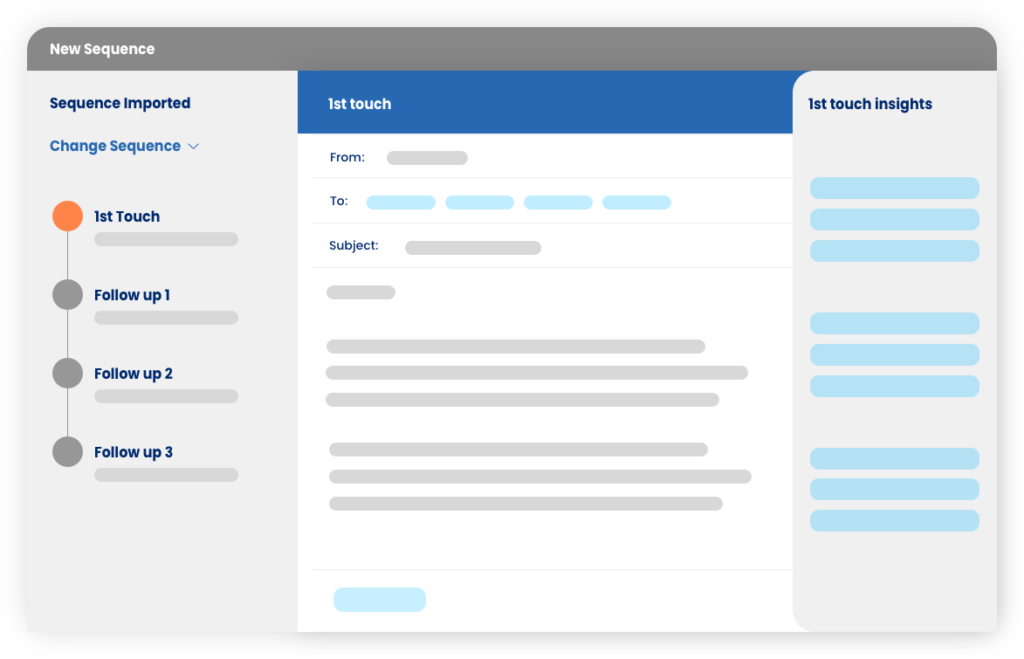 For instance, you may decide to schedule three follow-ups for a software engineer three days apart if there's no response. At any time, you can change the contents of an email or adjust the schedule. This will allow you to automate continuous engagement and have time to interact with candidates once they actually respond.
💡
PRO TIP
If you like how you built out a specific sequence that's getting good responses, you can save that sequence for future use. Then, when similar roles come up, you can have your sequence built out and ready to send.
Not compromising on personalization
Although we love saving you time with automated tasks, we never want you to compromise on personalization. Did you know that something as simple as putting a candidate's name in an email can increase their response rate by 23%?
However, typing in each name over hundreds of candidates can take up valuable time that can be used elsewhere. Not to mention, you may also want to personalize job titles, company mentions, locations, and more.
Fortunately, hireEZ provides customizable email tokens that will automatically fill in their first, last, or full name in both subject lines and the body of the email. The same goes for other personal information, including company names, locations, and job titles.
Create a seamless sourcing-to-engagement workflow
Within your project pipeline or on a candidate's profile, you'll be able to contact candidates through the hireEZ platform. With our industry-leading contact finder, finding a candidate's contact information is seamless so you can engage directly with them without missing a beat.
Send emails in bulk
Imagine you're sending an introductory email out to 100 candidates for the same job position. It's safe to say that it would not be fun to send the same email (copying, pasting, and switching out the name) 100 times. We can agree that you have much better things to do with your time.
With hireEZ, you can send up to 200 individual emails to candidates with the click of a button. We have personalized variables that automatically fill in first, last and full names for each candidate.
Send emails on behalf of team members
An often underrated tactic for effective engagement is email delegation. With hireEZ, we give you the flexibility to send engagement emails on behalf of other hireEZ users on your team.
There are many situations where you may want to do this.
You may be handling communication with a candidate who initially spoke to another team member. To avoid any confusion during this transition, you may decide to keep engaging with them on behalf of that team member. If you're a recruiter, sending emails on behalf of a hiring manager might make the candidate feel more valued.
Our Send On Behalf Of feature offers more flexibility with teamwork, and in some cases, it has helped users increase candidate response rates by 40%.
💡 PRO TIP
When building out sequences, you can choose to have each touchpoint sent by different team members. You even have the option to see candidate replies even if the email is sent by someone else.
Be aware of email marketing best practices
We've spent a lot of time researching email engagement on our platform to share the best outreach practices and insights with our users.
Here are some other best practices and stats to keep in mind when constructing emails.
A subject line that stands out
Your email's subject line determines whether candidates scroll past and delete your email or open it. An effective subject line is six words or less and includes, at a minimum, the title of the open role and company name.
How to improve your email subject line:
✅ A company name in the subject line increases the response rate by 5-10%
✅ A job title in the subject line increases the response rate by 7-16%
✅ 83% of high response rate emails have less than nine words
Building your body paragraph
It's essential to create content that satisfies the "3 Cs."
Customized:

This is probably obvious, but emails should be customized to attract a candidate's attention.
Compelling:
If a candidate loses interest in a job (based on the descriptions and tone of an email), you have a severe problem on your hands. Based on the position, try to make a compelling case for why the job would be perfect for them.

Whether it's interactions with executives, an opportunity to build their skill sets, or the ability to manage a team, highlight what they might consider important. If possible, try to get candidates for a phone call. Often, that can help build a more meaningful relationship with a candidate than an email would.
Concise:

You shouldn't overload emails with too much information, especially if you have future touchpoints in mind.

Make your emails just long enough to tell candidates why you are contacting them, what you have to offer, and why they should talk to you. Be specific about the opportunity, but save the nitty-gritty details for follow-ups if you pique their interest.
How to improve your email body content:
✅ 97% of high response rate emails have more than 50 words
✅ 71% of high response rate emails have less than 200 words
✅ 90% of emails with a high response rate have a job description link
Other Engagement Practices To Keep In Mind
Here are some other ways that you can increase your response rate.
🤳 When reaching out to younger candidates, it's good to write emails with mobile viewing in mind since most of those candidates will be checking their phone email. Don't include the job description inside the email template. Instead, add it as a link or an attachment.
🗓 When creating sequences, separate your follow-ups by two to three business days. Keep a calendar on hand so you don't end up setting up a message during a holiday and risk having your email overlooked.
❌ Do not upper-case the whole subject line. A subject line that looks like "AMAZING OPPORTUNITY AT FINTECH STARTUP" will land you in the spam folder.
Ready to engage with ease?
We hope these engagement tips and features make your recruitment processes more efficient and encourage your team to tackle new hiring goals together!
If you have any questions, please reach out to our Customer Success team.
If you're not a customer and would like to learn more about these features, contact our sales team today.
newsletter
Subscribe for our daily news
Please use a valid work email.
By filling out this form you agree to hireEZ's Privacy Policy and consent to receive communications from hireEZ.
newsletter
Subscribe for our daily news
Please use a valid work email.
By filling out this form you agree to hireEZ's Privacy Policy and consent to receive communications from hireEZ.
Stay Up-to-Date on Future Talent Acquisition Events
Please use a valid work email.
By filling out this form you agree to hireEZ's Privacy Policy and consent to receive communications from hireEZ.
3:03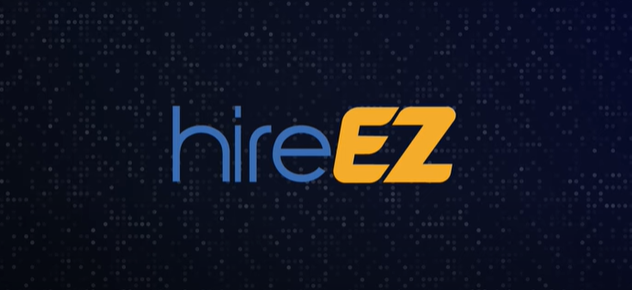 hireEZ - Outbound Recruiting Made Easy!
4:51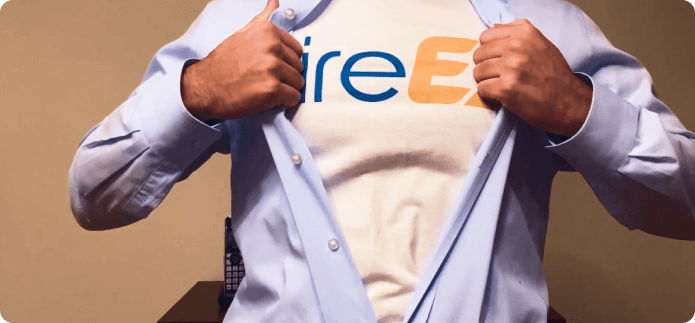 A Hiring Superhero Rebrand Made EZ