Hi, there!
You can use this audio player to convert website page content into human-like speech.
1.0X
Here's the truth: We are in awe of your business.
High-growth and enterprise companies have been a long-standing benchmark of consistent production, expansion, innovation, and trend-creation.
While the public sees all of these incredible aspects of your company, they may not understand the internal recruitment challenges you are faced with. These include growing your workforce at a high level in a short amount of time, different departments requiring candidates with highly-specific qualities, and the need to beat out competitors for top talent.
For the companies that leave us in awe, hireEZ Enterprise can help you stay awesome at recruitment.
Why hireEZ Enterprise? Here's What We Can Do For You:
LinkedIn has been the norm for recruiters for over a decade. With over 750 million users, as of 2020, it's understandable why a majority of recruiters would want to scout for talent in such a large candidate database.
However, LinkedIn is not the only option or the most efficient platform for every recruiter out there.
Expanded Holistic Sourcing
Aside from LinkedIn, your candidates might be most active on platforms that are directly related to their company, job title, or industry. They might even be harder to find if they hold security clearances, have research papers and patents, or reside in locations far away.
hireEZ's AI-powered engine consolidates candidate profiles from 45+ platforms on the open web, including LinkedIn, GitHub, AngelList, Upwork, Healthgrades, and more, to account for all of those factors. With the largest talent pool in the world, we plan to keep your talent pipelines filled with quality candidates to achieve your hiring goals across all areas.
Screen Best-Fit Candidates Faster
Our Machine Learning algorithm identifies the most relevant candidates based on your search inquiry, and it works even better with your help. Calibrate your search results by letting us know if our sample candidates were a good fit or not. Then, we work our "magic" and screen thousands of candidates in a matter of minutes to find and rank quality candidates for your organization.
On average, hireEZ helps you find, engage, deliver, and rediscover top candidates 10 times faster.
Engage Effectively
We never want a quality candidate to slip away from your organization simply because you can't find their contact information. hireEZ's industry-leading 85% contact-finding rate gives you work emails, personal emails, phone numbers, and social media links when you source.
Easily set up outreach campaigns with seamless email integrations to boost your email engagement and increase response rates. You can also create and share email sequence templates, as well as send emails on behalf of a teammate, to get higher engagement.
Integrate With Your ATS/CRM To Refresh and Rediscover Past Applicants
hireEZ integrates with over 30 ATS/CRM providers, so we likely have your service provider covered. Integrating your existing tech stack with hireEZ not only helps you deliver candidates right into your internal database, but also refreshes profiles of your past applicants with updated information pulled from the open web.
Detailed Market Insights
Data-driven decisions are crucial for recruiters to navigate a fluctuating labor market with an influx of niche roles in-demand.
Make better hiring decisions by easily getting detailed information on your talent pool size, candidate work experience, skill sets, average market value, diversity qualifications, and other criteria.
Comprehensive Reporting Capabilities
hireEZ's reports page gives you a live feed of your team's recruitment performance to increase data transparency and better identify bottlenecks in existing workflows. In one single view, you'll be able to see your teammates' metrics for their projects, pipeline, talent pool, diversity analytics, and engagements.
Who Does hireEZ Enterprise Benefit?
hireEZ works across different industries and organization-types to help talent leaders find and engage with the candidates they need.
Staffing Agencies
We help many staffing agencies work quickly and efficiently to fill the open reqs of their multiple clients. hireEZ's helps agency recruiters quickly source for candidates, obtain multiple channels of candidate outreach and automate nurture sequences to boost candidate engagement all in on one platform.
Rapidly Growing Businesses
By giving recruiters access to the world's largest talent pool, hireEZ can tailor to high ramp-ups in hiring volume. Recruiters at high growth companies don't have to worry about spending elongated periods of time filling their talent pipeline. hireEZ's ability to find, engage, deliver and rediscover top candidates in a matter of minutes and not hours gives recruiters the chance to build meaningful connections with candidates for current and future roles.
Enterprise
Even the largest companies need help to fill open roles, especially when it comes to picking the best talent in the midst of high-volume recruiting. hireEZ helps top enterprises like Amazon, Wayfair, and Continental, scale their recruiting team and support global growth with fast and easy integration to existing email providers and ATS/CRM providers without the hassle of disrupting current workflows. hireEZ's Collaborator seats also boost the consolidation of recruitment efforts, allowing hiring managers to oversee sourcing projects and improve communication with recruiters and sourcers. With hireEZ, you're in safe hands as we're CCPA, GDPR, SOC 2 Type 1 and SOC 2 Type 2 compliant.
Niche Roles and Targeted Searches
hireEZ's advanced filters help you identify talent closest to your ideal candidate persona. After working with customers from industries with high demands for specialized talents, we've identified the need for stronger solutions in healthcare, technical, security clearance, and diversity recruiting.
Healthcare and Technology Organizations
hireEZ's Healthcare AI Sourcing Solution helps you find healthcare professionals, expanding your search to analyze profiles from healthcare-specific platforms like ZocDoc, RateMDs, Healthgrades, US Board of Nursing, and more. With AI filters covering 700+ medical specialties, license states, and certifications, you'll be able to find fresh talent for the most challenging job reqs.
Our IT/Tech AI Sourcing Solution helps technical recruiters alleviate the challenge of fishing from the same talent cup. hireEZ uncovers hidden tech talent on platforms like GitHub, Stack Overflow, Kaggle, and more, allowing you to source on these complicated technical platforms in a fraction of the time. Filters for 50+ technical expertise and 290+ programming languages give all recruiters accurate insight on candidate's technical projects without the hassle.
Security Cleared Candidates
That's not all. Our Security Clearance filters allow you to find candidates from the largest pool of cleared candidates for specialized roles in fields like aerospace, defense, and government. With 12 clearance filters, including SCI, Confidential, and US Agencies along with our Security Clearance Inference feature, you can feel more confident in your cleared candidate searches. Not to mention, you're in safe hands with hireEZ, as we're OFCCP, CCPA, GDPR, and SOC2 Type I and II compliant.
Diverse Candidates
We are constantly making strides towards helping organizations achieve intentional DE&I. Our AI diversity filters allow for targeted candidate searches, highlighting women, veterans, Hispanics, African-Americans, and Native Americans. Additionally, our Diversity Analytics report allows for unparalleled visibility into the diversity breakdown of your talent pool. With features like Blind Sourcing Mode and Blind Diversity Sourcing, recruitment teams can source from talent pools of exclusively underrepresented candidates and manage unconscious bias, respectively.
How Easy Is it To Use hireEZ?
If you know how to use LinkedIn Recruiter, then you'll have no trouble navigating hireEZ. In fact, we make it easier by getting rid of your repetitive manual recruitment tasks.
A recruiter would simply follow the workflow below:
Begin a sourcing project by adding the criteria for the candidate you are looking for (

i.e.

Job Title, Mandatory Skills/Keywords, Location)

Calibrate the system by marking the sample of candidates that match your selected criteria as either a good fit or not a fit for the project

Let the AI run and bring back a report of top candidates

Pick the candidates you would want to reach out to and engage with them via a personalized single email or an email sequence that you already set up

Once the candidate has shown interest you would follow your typical recruiting workflow
More importantly, hireEZ's Customer Success team regularly updates our Help Center with tutorial videos and articles to help address common questions asked by recruiters using the tool. If you're finding it difficult to get an answer to your question, don't hesitate to message our Customer Success team and they'll be more than happy to help you directly.
hireEZ Chrome Extension
Our hireEZ Chrome extension is a powerful tool that recruiters can use when they visit candidate profiles on LinkedIn, GitHub, Kaggle, Stack Overflow, and Google Scholar. With the hireEZ Chrome Extension, you can:
Retrieve candidate information from a profile like contact details, availability, similar candidates, average market value, and more in a matter of seconds.

Construct advanced Boolean strings

Deliver candidates directly into projects in hireEZ Pro

Parse resumes to create candidate profiles that can be pushed into hireEZ Pro

Enrich your Google search results with candidate information

Set reminders, use templates, and sequence emails inside of Gmail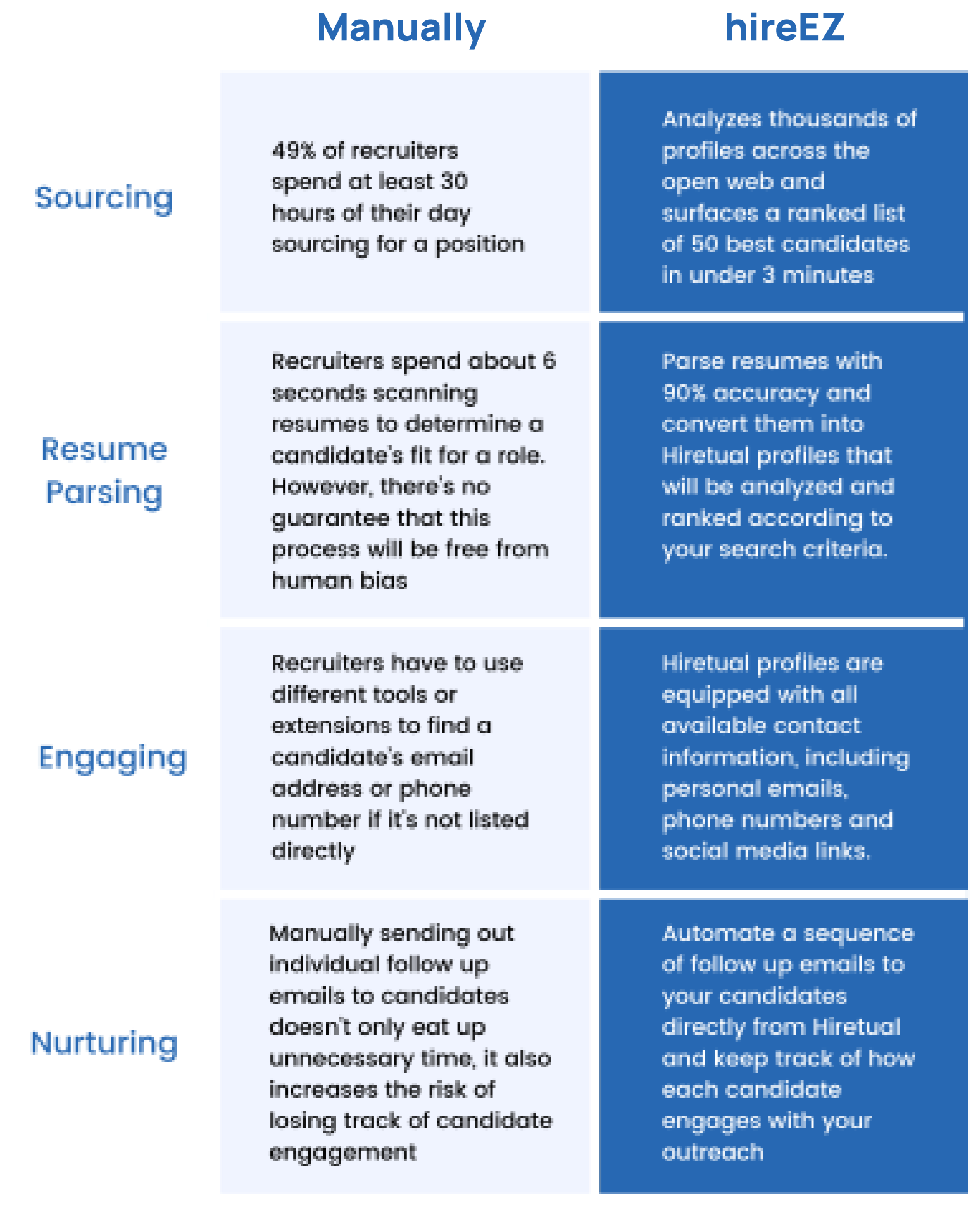 Customer Reviews from G2 Crowd
Don't trust us? Listen to what top recruiters have to say.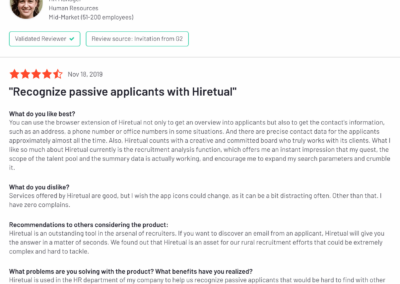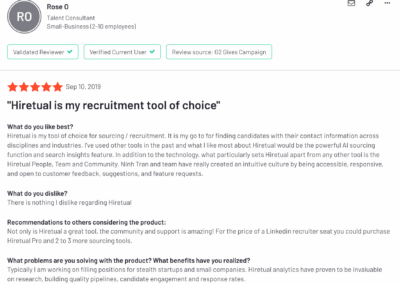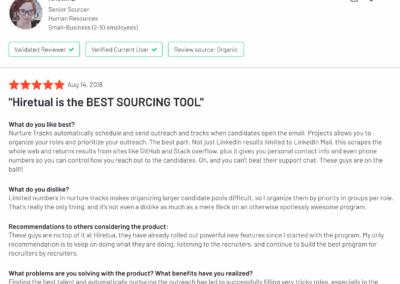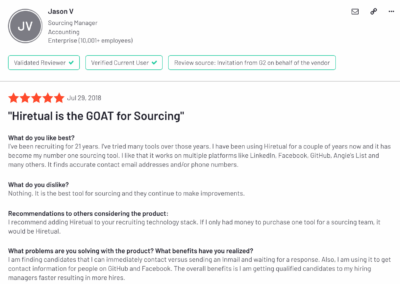 newsletter
Subscribe for our daily news
Please use a valid work email.
By filling out this form you agree to hireEZ's Privacy Policy and consent to receive communications from hireEZ.
newsletter
Subscribe for our daily news
Please use a valid work email.
By filling out this form you agree to hireEZ's Privacy Policy and consent to receive communications from hireEZ.
Stay Up-to-Date on Future Talent Acquisition Events
Please use a valid work email.
By filling out this form you agree to hireEZ's Privacy Policy and consent to receive communications from hireEZ.
3:03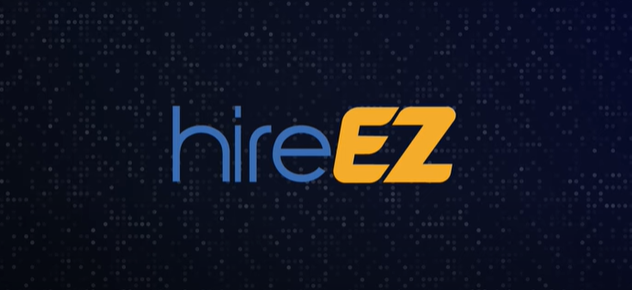 hireEZ - Outbound Recruiting Made Easy!
4:51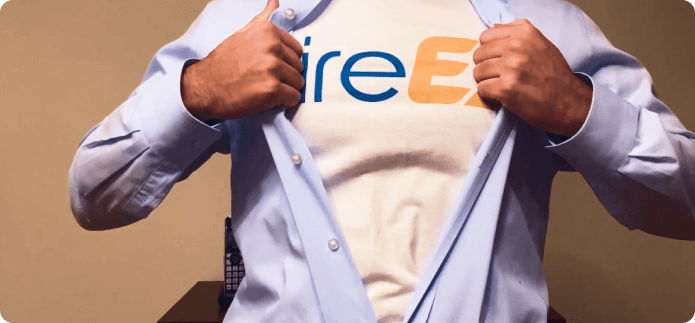 A Hiring Superhero Rebrand Made EZ