Back to Content
How to Stand Out in a Busy Inbox: 6 Recruiting Email Templates For Recruiters in 2022
JANUARY 25, 2022 3 min read
Hi, there!
You can use this audio player to convert website page content into human-like speech.
1.0X
We all know that almost everyone is one social media @ or DM away. But if you

really

want to make an impact on your candidates, it all circles back to the email that makes them say "You know what? Let me give this a shot."

The real question is — what recruiting email templates and
email marketing best practices
should you and your team go for?
Creating a solid recruiting email template and outreach plan is never easy. Don't forget that your candidates probably take only a few seconds to scan their inbox before deciding which email gets opened and which email gets dumped in the trash. You have to hook them right off the bat with short snappy content that they can digest and react to instantly. But the shorter the word count, the more limited your window is to make an impact, and the harder it is to create email content that can grab your candidate's attention.

That's where these recruiting email templates and tips come in. We've seen our customers come up with some real creative outreach and although we can't spill all their secrets, we still wanted to share a framework for you to get creative with your emails without losing the plot.
What to remember when building your recruiting email templates:
Give your subject line lots of love
Make an impact from the very first touchpoint
Don't forget your past candidates
Always send follow-ups emails
Nurture and strengthen long-term relationships
Give your subject line lots of love
While we shouldn't judge a book by a cover, we definitely judge emails by their subject line. Subject lines are the first thing we see in our inbox, and have major sway on if we open up an email from someone.
In most cases, keeping your subject line short with a mention of job titles or your company name will help increase the open rate of your emails. So, as you craft your email templates, here are some viable subject lines you might want to consider using:
➡️ [Job Title] – [Company Name/Industry] – [Location]
➡️ Opportunity for [Job Title] at [Company Name]
➡️ Hello from [Company Name]
➡️ [Job Title] opportunity at [Company]
➡️ [First Name], Opportunity for [Job Title] at [Company Name]
➡️ [First Name], We Need You On Our Team
💡 Pro-Tip
Use hireEZ's customizable variables to personalize your subject lines with specific job titles, locations, company names, and first names!
Make an impact from the very first touchpoint
First impressions definitely matter. When crafting your initial reach out, there are certain practices that will help you be more impactful and engaging.
These include:
👋 Introducing yourself, your title, and where you work
💼 A sentence or two about your company, and the role you're looking to fill
🤩 Mentioning what stood out to you about the candidate's profile, and express why you are interested in them for that role.
Get creative with these as much as you can but make sure your content remains concise and gives your reader value by the time they get to the end of the second sentence. Here are some examples that you can use to build out that perfect first outreach:
Example #1
Hello [First Name],
I hope you're doing well and staying safe!
My name is ___ and I work as a ​[Job Title]​ at ​[Company]​. ​[Brief explanation of company]​.
Your profile caught my eye! I am impressed with your recent experience as a [current title] at [candidate company]!
I wanted to connect with you since I frequently recruit for ​[type of position]​. How are you enjoying your current job at [candidate company]?
Regards,
[Signature]
Example #2
Hi [First Name],
I came across your profile and have to say that we would definitely like to talk to you.
We are looking to add a ​[Job Title]​ to our rapidly growing team at ​[Company Name]​, and I think you would be a great match for the role.
At our core, ​[1-2 Sentence Value Prop]
Can we have a brief chat? Feel free to text me the best time to call here:
Best,
[Signature]
💡 Pro-Tip
George Cobb, Talent Sourcer at Arkansas Children's Hospital creates different emails in his sequence that each highlight something special about the hospital or an interesting fun fact that nobody else might know! Read the full case study here.
Read the full case study here
Reach out to past candidates
Engaging with candidates from the past can be tricky. If they did not get hired before, they may not be willing to engage in another opportunity. However, it's worth reaching out to them in case they're still interested.
Here's a template you can use to engage prior candidates:
Example #1:
Good morning! I hope you're doing well and staying safe.
My name is [name] and I'm a [title] at [company]. You may remember me from your interview with us [time of past interview] for the [name of role].
I did say that I would keep your resume in our database for the future, and true enough…I have a great new opening that I think you would be a great fit for.
It's so exciting for me to see how much experience you've gained since the last time we spoke! We have an open role here that aligns with your current skills and interests.
Is there any chance you're open for a conversation about some of the things the team does here?
If not, that's perfectly fine. I'm happy that you're in a great place!
Best,
[Signature]
Always send follow-ups
Did you know that sending follow-ups can dramatically increase your chance of a response rate?
We analyzed candidate emails sent out on hireEZ and found that recruiters who used email sequences had a 2x higher response rate than those who used single-email outreaches.
Here's what's even more interesting.
Recruiters who have recorded historically low reply rates with single emails sent out on hireEZ were able to triple their response rates after adopting a follow-up sequence the next time they reached out to a candidate.
Follow-up #1: (Send +2 days later)
Here are some best practices and examples for your first follow-up.
✅ In your follow-up, acknowledge your previous touchpoint.
✅ Give additional details about the specific team and role.
✅ Reiterate your interest in them and why they would be a good fit.
Example :
Hi [First Name],
I know you are super busy! Any chance we can connect tomorrow morning or afternoon for a quick chat about a ​[Job Title​] role at ​[Company Name​]?
Our team would love to learn more about you and your experiences! Looking forward to hearing back from you.
Thanks,
[Signature]
Follow-up #2: (Send +4 days later)
Unless a candidate says they're not interested, there's no harm in sending more follow-ups. In fact, the more follow-ups you send, the better chance you get a response.
For the second follow-up, here are some useful tips:
✅ Keep it short, sweet, and direct.
✅ Express why you're continuing to reach out to them (and that this will be your last email regarding the role).
✅ Directly ask if this is something they are interested in exploring.
Example:
Hello [First Name],
Hope all is well.
I know I have reached out a couple of times, but your experience with [candidate company] caught my attention. I understand if you are not looking to make a move under current circumstances.
I was hoping to hop on a quick call to learn more about your career goals, and how I can be a resource to you now or in the future.
When are you free in the next few days to chat?
Best,
[Signature]
Follow-up #3 / Final Attempt: (Send +7 days later)
If you still haven't heard back, it's always good to let candidates know that your inbox is open for them. A final follow-up might lead to an opportunity to reconnect in the future.
Example :
Hi [First Name],
I wanted to try one last time to connect with you about a career opportunity at ​[Company Name​].
You have a stellar background, so I hope you understand my eagerness to get in touch.
I'm guessing you are either:

1. Interested but busy (and want me to reach out in a few weeks)
2. Not interested and don't think [​Company Name]​ would be a fit.
Please type "1" or "2" and hit reply so I know how to proceed.
Thanks,
[Signature]
newsletter
Subscribe for our daily news
By filling out this form you agree to hireEZ's Privacy Policy and consent to receive communications from hireEZ.
Nurture and strengthen long-term relationships
Throughout your sequence, you may receive candidates that give you a definitive "no." However, some candidates may show interest in connecting at a future time. This is a great opportunity to build relationships and pipeline future talent.
As you continue to nurture candidates, here are some tips to keep in mind:
📝Use this time to learn more about their career objectives and goals.
🧠 Share selling points about your company to build brand awareness, appreciation, and interest. In other words, what your company or client is doing, what they have achieved, and any relevant updates and projects.
🔁 Follow up with candidates that have potential future interest on a periodic basis. (i.e. 3 months, 6 months, 9 months).
💡 PRO TIP
Many hireEZ users create separate projects just for nurturing candidates. In those projects, they can build out specific email sequence templates and schedule up to 10 touch points for long-term engagement.

Ready To Create Next-Level Recruitment Emails?
We hope that these email best practices and recruiting email templates help you boost candidate engagement and make your dream hires.
If you have any questions about building email templates and how hireEZ can help, feel free to reach out to our Customer Success team.
If you're not a customer and would like to learn more about these features, contact our sales team today.
newsletter
Subscribe for our daily news
Please use a valid work email.
By filling out this form you agree to hireEZ's Privacy Policy and consent to receive communications from hireEZ.
newsletter
Subscribe for our daily news
Please use a valid work email.
By filling out this form you agree to hireEZ's Privacy Policy and consent to receive communications from hireEZ.
Stay Up-to-Date on Future Talent Acquisition Events
Please use a valid work email.
By filling out this form you agree to hireEZ's Privacy Policy and consent to receive communications from hireEZ.
3:03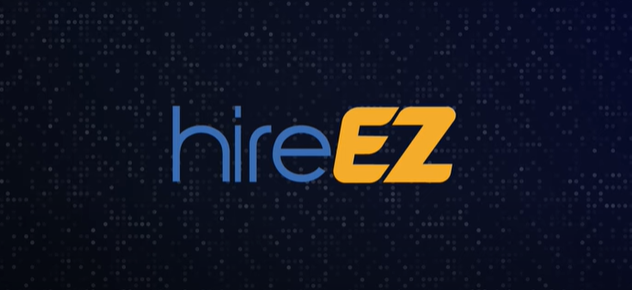 hireEZ - Outbound Recruiting Made Easy!
4:51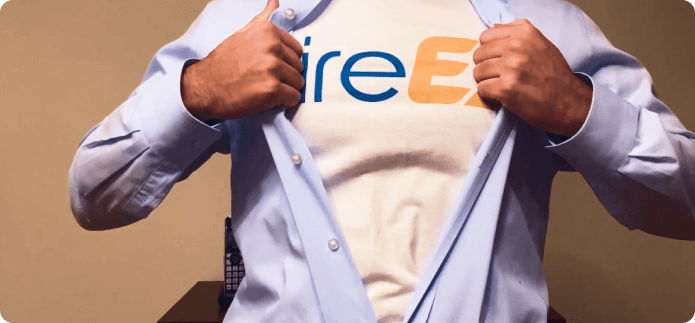 A Hiring Superhero Rebrand Made EZ