Back to Content
hireEZ at SHRM 2021: Helping HR build the new workplace of today
JANUARY 25, 2022 3 min read
If you're not able to read this post right now, listen to the recording instead! 👇
If you've been following hireEZ over the past few years, you might have noticed how much our team
loves conferences
.
Many of you reading this now might already have shared a fun little moment with our team at a booth, roundtable, or happy hour (share this blog on social media and tag us if you did! We're in the mood to walk down memory lane this conference season 🚶🏽)
We've been monitoring the situation on in-person events closely to see if we would finally have the chance to meet customers and fellow talent professionals this year. Fortunately, we were able to send a few members of the team out for our first live conference appearance since 2019!
And it was extra exciting this time around….because we kicked things off by attending SHRM's annual conference for the very first time.
It's been a year of big pivots and lessons for all HR teams. We were inspired to speak and listen to everyday practitioners and inspired leaders about how they're pushing forward for the rest of the year and beyond. Here are some of our biggest takeaways.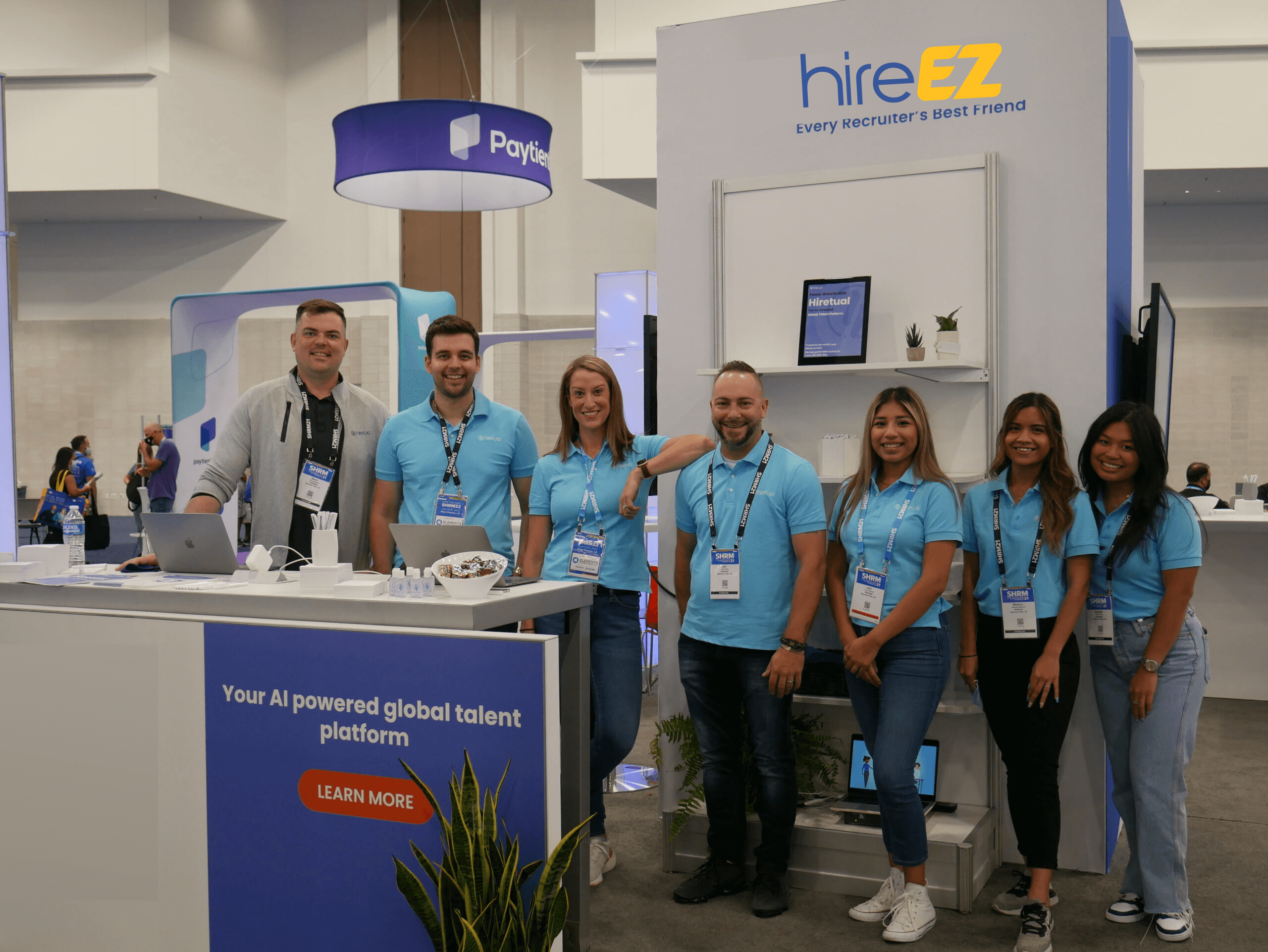 Hello for the first time, SHRM21 attendees! 👋
It's hard to recruit talent
Tim Sackett's
post-SHRM recap
summed up the sentiments of many attendees perfectly.
There's nothing easy about finding, attracting, and hiring talent right now. Tim says, "At the end of the day, we all have to choose our hard."
Over at the hireEZ booth, we had great conversations with recruiters, talent directors, and HR managers who stayed motivated despite choosing to solve recruiting bottlenecks that were nothing short of hard.
The demand for recruiting teams is climbing rapidly. A major point of discussion at SHRM was how HR could work together with executive leadership to better equip recruiters with the learning resources, organizational support, and technology needed to build talent pipelines and fill job openings without burnout.
hireEZ joined the discussion over on the SHRM blog to talk about post-pandemic HR technology for teams to lean on. We were also excited to share our expertise with attendees who were looking for a tool like hireEZ to support high-volume hiring and rapid hiring cycles.
In Tim's session on creating digital cultures, he also shared more on how HR teams can keep building positive digital cultures by hiring happy employees who were right for the role.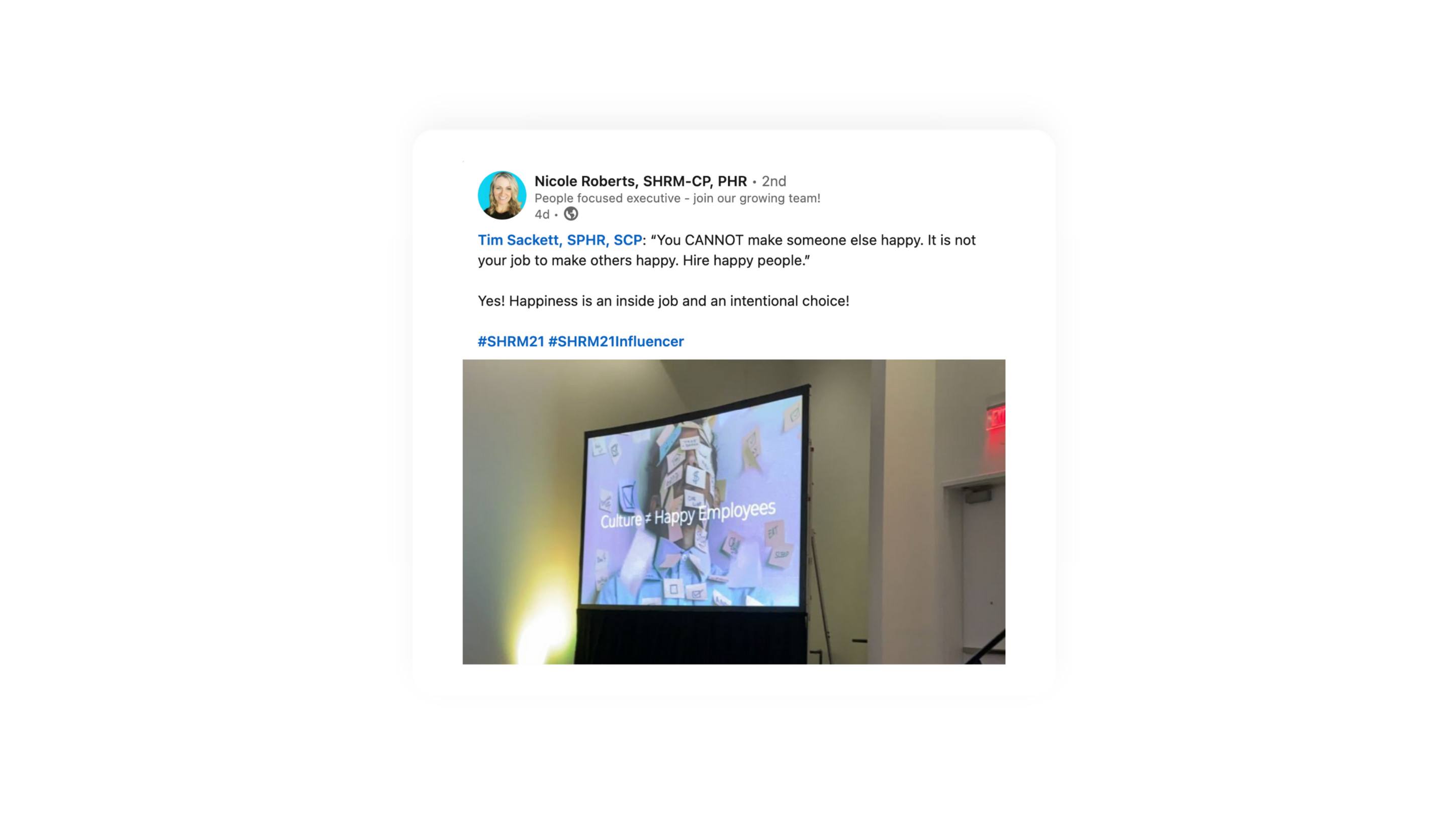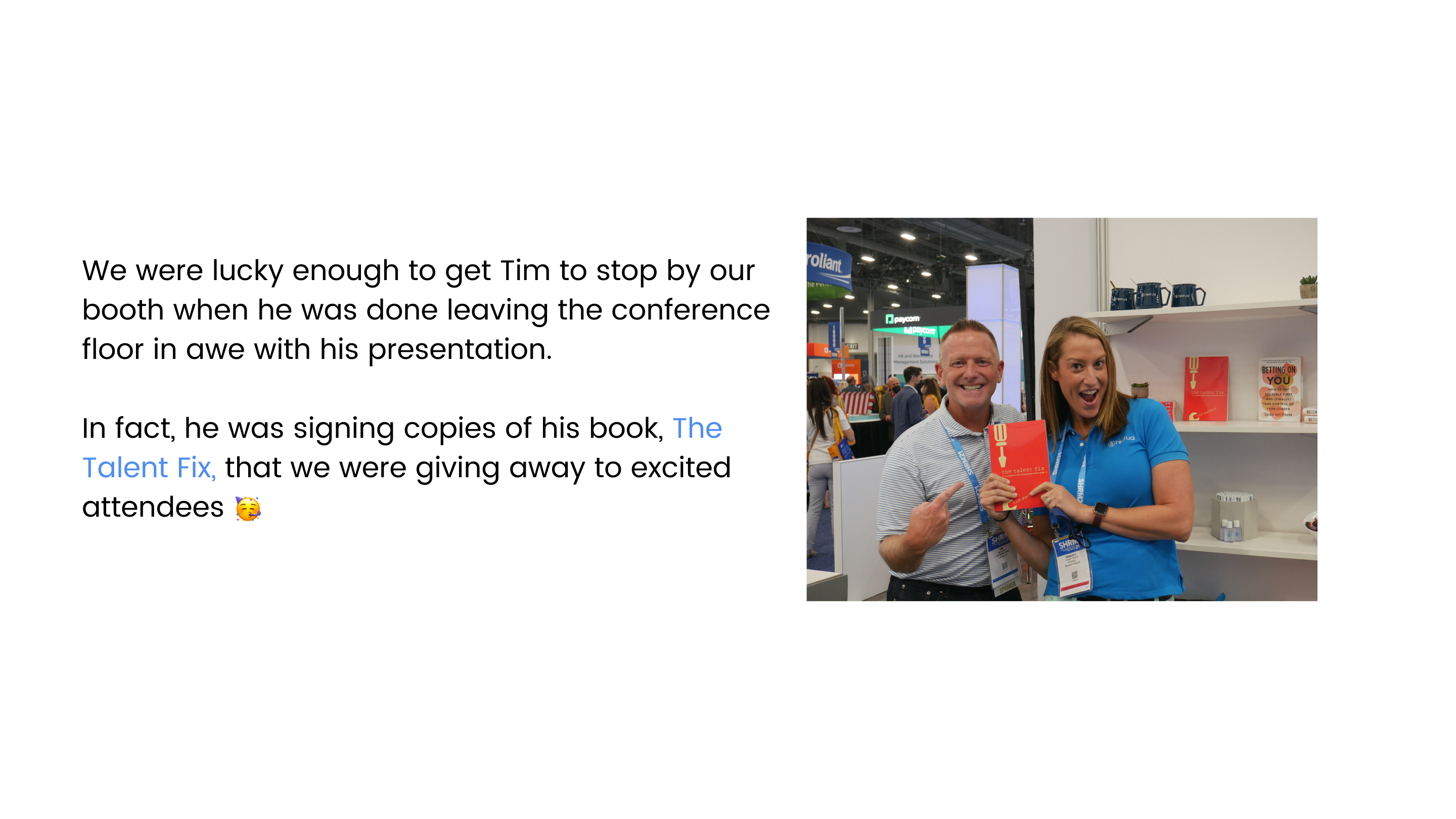 Prioritizing inclusive spaces & mental well-being
Recruiting talent was only one part of a much larger discussion about the future of the workplace. With both employees and job-seekers prioritizing work-life balance, equality, and
mental health
in their professional choices, HR teams are answering the call to change how companies manage and nurture their workforce.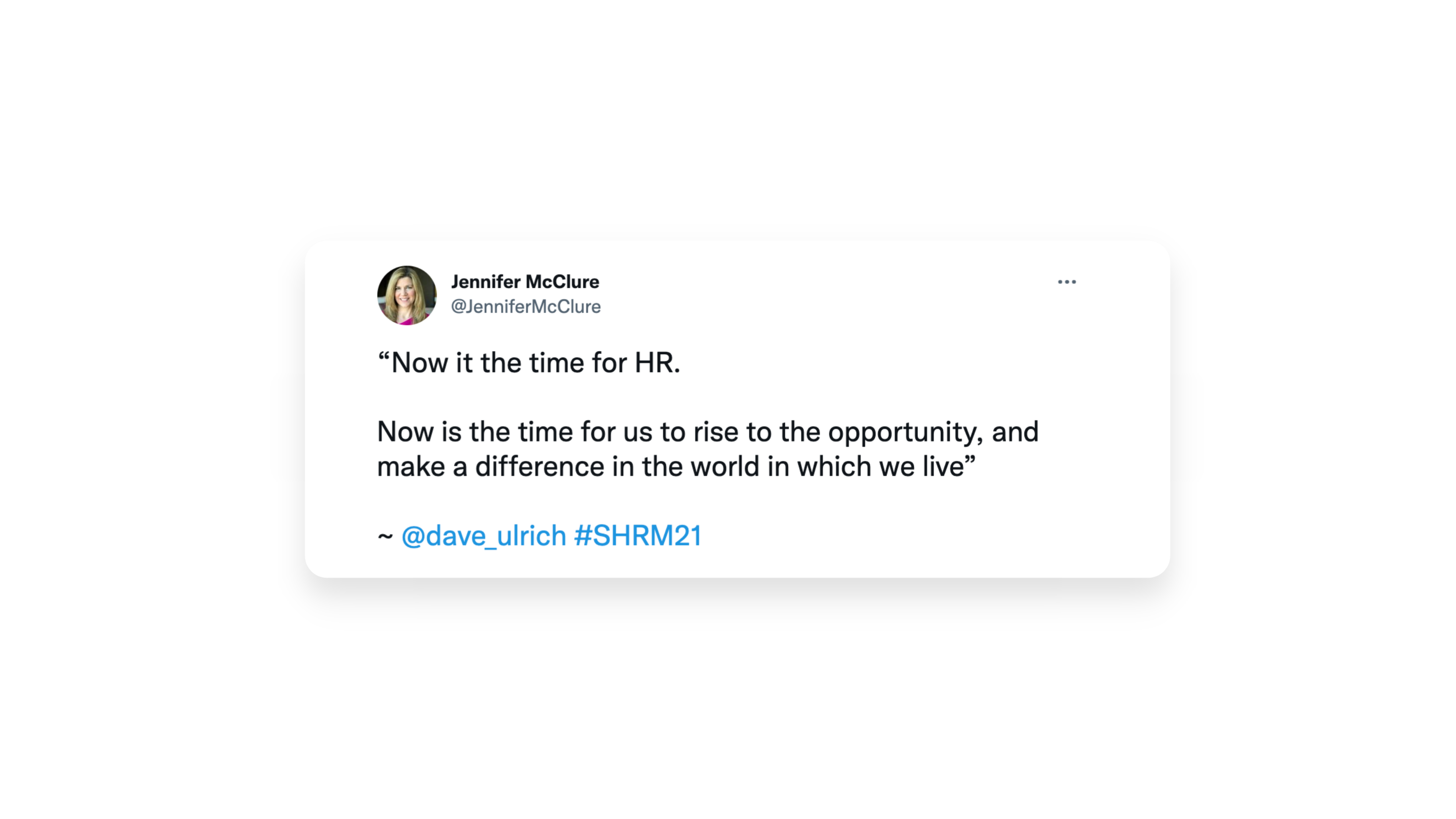 SHRM organized an interactive display to spotlight workplace issues that attendees should be thinking about throughout the event. It was a clear and simple message that resonated with everyone there:
All it takes is a coffee break to break the silence.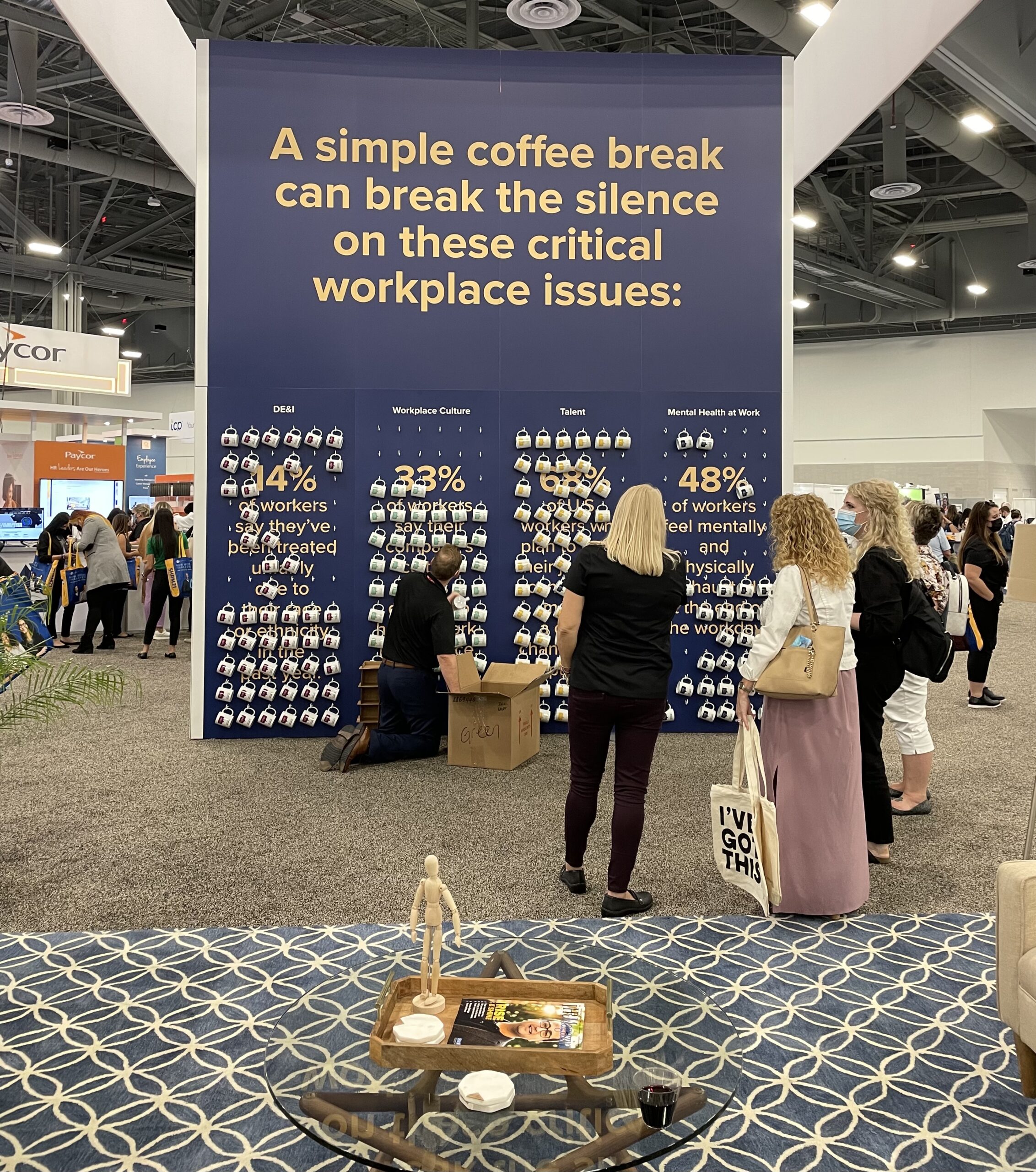 We saw more attendees grabbing mugs labeled "Mental Health at Work," signaling an urgent need for teams to hold these conversations today.
Whether it was technology, culture, social responsibility, or
team collaboration
, attendees agreed that there was a need to improve how companies attract, hire and retain their workforce.
We're happy to have held these conversations with everyone who stopped by our booth and led such impactful sessions at the event. We couldn't have asked for a better conference debut for the year ⚡️
If you missed us at SHRM, there's more on the hireEZ roadshow for the year — we'll also be at the HR Tech conference from September 28 to October 1, 2021!
In the meantime, read more from hireEZ and our friends in the HR and talent space over on the SHRM blog for tips on hiring passive talent 💡
newsletter
Subscribe for our daily news
Please use a valid work email.
By filling out this form you agree to hireEZ's Privacy Policy and consent to receive communications from hireEZ.
newsletter
Subscribe for our daily news
Please use a valid work email.
By filling out this form you agree to hireEZ's Privacy Policy and consent to receive communications from hireEZ.
Stay Up-to-Date on Future Talent Acquisition Events
Please use a valid work email.
By filling out this form you agree to hireEZ's Privacy Policy and consent to receive communications from hireEZ.
3:03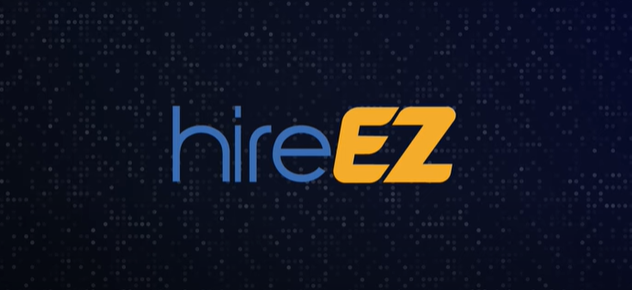 hireEZ - Outbound Recruiting Made Easy!
4:51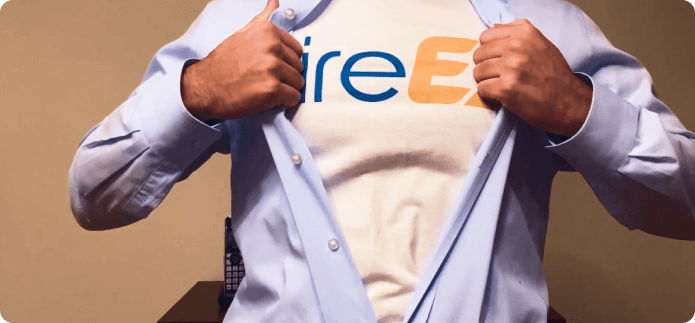 A Hiring Superhero Rebrand Made EZ