In the past six months, the tech industry has unfortunately experienced tens of thousands of layoffs.
With these layoffs and general market uncertainty in mind, what we're about to say might sound too good to be true…
Tons of other industries are hiring rapidly.
According to the Bureau of Labor Statistics, "notable job gains occurred in leisure and hospitality, retail trade, government, and healthcare" in February.
More specifically, employment increased by the following for these industries:
105,000 employees added to Leisure and Hospitality

74,000 employees added to Private Education and Health Services

50,000 employees added to Retail Trade

46,000 employees added to Government
And more!
As more industries start to grow, we wanted to provide some high-volume hiring tips for finding, connecting and hiring professionals within those industries and beyond.
Challenges Facing High-Volume Hiring Roles
Aside from candidate quality, speed is a critical concern during high-volume hiring. Yet, this accelerated pace comes with an unfortunate backlog of unaddressed challenges:
Candidates dropping off

Unstandardized hiring processes

Underutilized collaboration

Employee burnout and turnover
As more requisitions open up, these challenges can dramatically disrupt the pace of hiring.
Before heading full steam into your high-volume hiring process, there are five areas you must consider to maintain and control an increasing hiring speed.
5 Ways To Strengthen High-Volume Hiring
#1: Transparency is the best policy
67%.
That's how many professionals felt mislead about their company culture.
With ties to employee satisfaction and decreased turnover, finding qualified candidates that fit (and potentially strengthen) your company mission and culture is a must.
The best way to locate those candidates? Start by being transparent at the first point of contact between job seekers and your company: social media posts and job descriptions.
Look at your current branding and try to answer the following questions.
#2: Collaborate in all capacities
82%.
That's how many employers rated referrals above other sources for generating ROI during hiring.
Not only will it help reduce your recruitment costs and find hires, but it's a great way to collaborate with your colleagues. And don't stop collaborating there.
Look at your current high-volume recruitment process and see if there are areas where other team members can help.
If you're struggling with recruitment marketing, reach out to someone on your marketing team who can give you best practices for social posts or app recommendations for seamless scheduling.
If your career site is difficult to navigate, see if you can reach out to a developer to improve the user experience and make the application process less lengthy.
#3: Increase touchpoints for the talent experience
80%.
That's the typical drop-off rate for candidates in an application process.
A major reason for this drop-off? Recruiter responsiveness.
In fact, recruiter responsiveness after applying was a top candidate experience-based reason impacting an applicant's decision to join a company.
With so many applicants to engage with at different stages of the high-volume hiring process, it's not always easy to remain in constant contact with them.
Yet, there are some things you can do to communicate with a candidate while remaining organized and efficient.
Automatically scheduling a thank you email to candidates that have applied for a role.

Setting aside a consistent time each day on your calendar to send out follow-ups

For applicants that are interviewing, create a simple slide deck with company information or send interview expectations so they feel set up for success.
#4: Communicate process inefficiencies and find solutions
250.
That's how many applicants apply to high-volume hiring postings on average.
Dealing with a high volume of applicants and multiple team members is tough. Trying to set meeting agendas, schedule interviews, and collaborate without a structured process makes it even tougher.
If there are areas in your recruitment process that are inefficient, communicate those concerns with your hiring manager. Then, work together to set standards for things to discuss during meetings, grading scales for interviews, a system for efficient calendar scheduling, and beyond.
One Director of Talent and author, Trent Cotton has some guidelines that could help with process inefficiencies.
#5: Find creative solutions for expanding avenues of talent
From internal ATS databases to specialized job boards, recruiters are realizing that there leveraging more channels increases the chance of finding a wide array of diverse and qualified talent during high-volume hiring.
The key is finding ways to expand those avenues of finding talent.
One option is adopting technology that expands your talent across the open web.
Another option is setting up programs that target different audiences, especially Gen Z candidates and recent college graduates.
PepsiCo has successfully attracted 1,000 potential candidates this past year through its internship program in different departments.
Not only is this approach great for branding, but it provides new job seekers an opportunity to have early experience with your company for a lower cost than a full-time hire. With an early experience in place, talent like this would be primed to transition into a full-time opportunity at your organization.
Securing high-volume wins
In today's competitive high-volume hiring climate, it can be easy to feel overwhelmed. Before you head full speed into hiring, take a breath and assess your current processes.
Find ways to prioritize transparency, collaboration, new channels for talent, strategy communication, and the talent experience. By checking these five areas, you'll be primed to reduce inefficiencies and increase productivity.
newsletter
Subscribe for our daily news
Please use a valid work email.
By filling out this form you agree to hireEZ's Privacy Policy and consent to receive communications from hireEZ.
newsletter
Subscribe for our daily news
Please use a valid work email.
By filling out this form you agree to hireEZ's Privacy Policy and consent to receive communications from hireEZ.
Stay Up-to-Date on Future Talent Acquisition Events
Please use a valid work email.
By filling out this form you agree to hireEZ's Privacy Policy and consent to receive communications from hireEZ.
3:03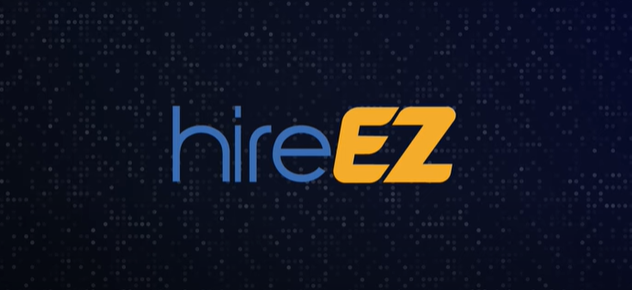 hireEZ - Outbound Recruiting Made Easy!
4:51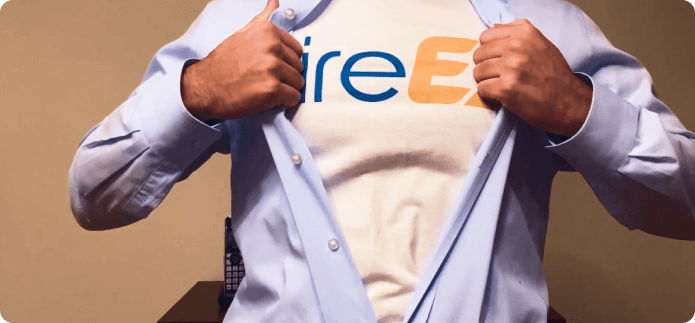 A Hiring Superhero Rebrand Made EZ