Back to Content
High-Volume Hiring Guide: Talent Experience, Turnover, and Transparency
JANUARY 25, 2022 3 min read
If you're not able to read this post right now, listen to the recording instead! 👇
Normally, we would start off our checklist with a metaphor or meaningful quote ––– something that would relate to high-volume hiring and tie into our tips.
However, we realize that requisitions are likely piling up on your end. In the interest of saving you as much time as possible, let's get straight to the issue at hand.
Aside from candidate quality, speed is a critical concern during high-volume hiring. Yet, this accelerated pace comes with an unfortunate backlog of unaddressed challenges:
❌ Candidates dropping off
🤔 Unstandardized hiring processes
🤝 Underutilized collaboration
😖 Employee burnout and turnover
As more requisitions open up, these challenges can dramatically disrupt the pace of hiring.
Before heading full steam into your high-volume hiring process, there are five areas you must consider to maintain and control an increasing hiring speed.

#1: Transparency is the best policy
67%.
That's how many professionals felt mislead about their company culture.
With ties to employee satisfaction and decreased turnover, finding qualified candidates that fit (and potentially strengthen) your company mission and culture is a must.
The best way to locate those candidates? Start by being transparent at the first point of contact between job seekers and your company: social media posts and job descriptions.
Look at your current branding and try to answer the following questions.
Did we clearly explain our company mission and values?
Your company values and mission must be clearly displayed anywhere talent might conduct research: company career site, job descriptions, LinkedIn pages, and more.
This way, applicants can gauge whether they align with your organization's long-term goals before entering into your high-volume hiring cycle.
Have we displayed each role's pay, expectations, and benefits?
96% of job seekers say that it's important to work for a company that values transparency. Displaying salary and benefits for a role shows just that.
Aside from job descriptions, there are unique ways to convey this information. AT&T launched a marketing campaign of LinkedIn polls to show how their benefits go beyond the industry standard.
It's a great way to boost marketing efforts and show talent what separates your company from competitors.
Do we have employee programs and initiatives in place that we can highlight?
From company get-togethers to the creation of employee resource groups, employee investments are a great way to improve employee quality of life and market to new talent.
Don't have any programs in place?
With anxiety and stress levels climbing during the pandemic, mental health and wellness programs are a great place to start.
#2: Collaborate in all capacities
82%.
That's how many employers rated referrals above other sources for generating ROI during hiring.
Not only will it help reduce your recruitment costs and find hires, but it's a great way to collaborate with your colleagues. And don't stop collaborating there.
Look at your current high-volume recruitment process and see if there are areas where other team members can help.
If you're struggling with recruitment marketing, reach out to someone on your marketing team who can give you best practices for social posts or app recommendations for seamless scheduling.
If your career site is difficult to navigate, see if you can reach out to a developer to improve the user experience and make the application process less lengthy.
#3: Increase touchpoints for talent experience
80%.
That's the typical drop-off rate for candidates in an application process.
A major reason for this drop-off? Recruiter responsiveness.
In fact, recruiter responsiveness after applying was a top candidate experience-based reason impacting an applicant's decision to join a company.
With so many applicants to engage with at different stages of the high-volume hiring process, it's not always easy to remain in constant contact with them.
Yet, there are some things you can do to communicate with a candidate while remaining organized and efficient.

✅ Automatically schedule a thank-you email to candidates that have applied for a role.
✅ Set aside a consistent time each day on your calendar to send out follow-ups
✅ For applicants that are interviewing, create a simple slide deck with company information or send interview expectations so they feel set up for success.
#4: Communicate process inefficiencies and find solutions
250.
That's how many applicants apply to high-volume hiring postings on average.
Dealing with a high volume of applicants and multiple team members is tough. Trying to set meeting agendas, schedule interviews, and collaborate without a structured process makes it even tougher.
If there are areas in your recruitment process that are inefficient, communicate those concerns with your hiring manager. Then, work together to set standards for things to discuss during meetings, grading scales for interviews, a system for efficient calendar scheduling, and beyond.
We talk more about this in our episode of Coffee with hireEZ, Director of Talent and author of Sprint Recruiting, Trent Cotton. Here's a quick summary of what we covered (watch the full episode for more!):
✅ Assigning priority levels to open roles that need to be filled so teams are hyper-focused on first filling the roles that are "mission-critical" to an organization's goals
✅ Setting 48-hour deadlines on responding to talent or to hiring managers about talent
✅ Keeping pipelines filled with the "5-5-5" Rule: 5 people interviewing for the role, 5 people waiting to be interviewed if the above 5 don't work out, and 5 people in your back pocket (if those first 10 don't work out).
#5: Find creative solutions for expanding avenues of talent
10%.
Heading into 2021, that's how many talent professionals considered LinkedIn as their primary sourcing channel.
From internal ATS databases to specialized job boards, more recruiters realize that increasing talent channels also increases the chance of reaching more diverse and qualified talent during high-volume hiring.
The key is finding ways to tap into new talent avenues.
One option is adopting technology that expands your talent reach across the open web.
Another option is setting up programs that target different audiences, especially Gen Z candidates and recent college graduates.
PepsiCo has successfully attracted 1,000 potential candidates this past year through its internship program in different departments.
Not only is this approach great for branding, but it provides new job seekers an opportunity to have early experience with your company for a lower cost than a full-time hire. With an early experience in place, talent like this would be primed to transition into a full-time opportunity at your organization.
Securing high-volume wins
In today's competitive high-volume hiring climate, it can be easy to feel overwhelmed. Before you head full speed into hiring, take a breath and assess your current process.
Find ways to prioritize transparency, collaboration, new channels for talent, strategy communication, and the talent experience. By checking these five areas, you'll be on your way to reduce inefficiencies and increase hiring productivity.
newsletter
Subscribe for our daily news
By filling out this form you agree to hireEZ's Privacy Policy and consent to receive communications from hireEZ.
newsletter
Subscribe for our daily news
By filling out this form you agree to hireEZ's Privacy Policy and consent to receive communications from hireEZ.
Stay Up-to-Date on Future Talent Acquisition Events
By filling out this form you agree to hireEZ's Privacy Policy and consent to receive communications from hireEZ.
3:03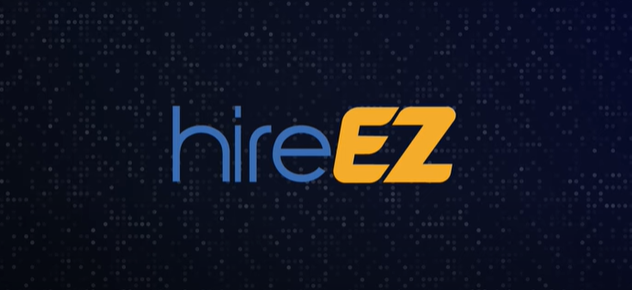 hireEZ - Outbound Recruiting Made Easy!
4:51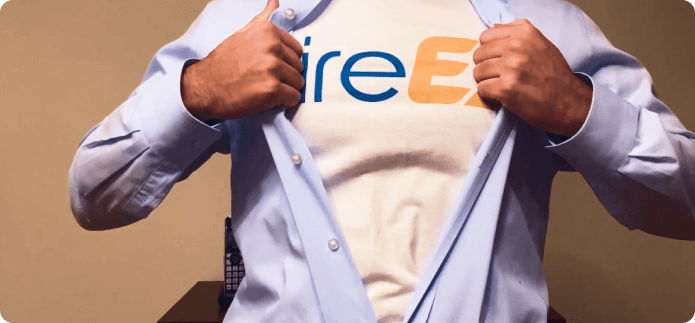 A Hiring Superhero Rebrand Made EZ