Back to Content
From Underemployment to Leadership: Recruiting Veterans & Women in the Workplace
November 21, 2023 4 min read
Hi, there!
You can use this audio player to convert website page content into human-like speech.
1.0X
Conversations around Diversity, Equity, and Inclusion exploded in 2020. Numerous global companies voiced renewed commitments to strengthening DE&I within their organizations over the following years. Major shifts were poised to take shape throughout the business landscape regarding the representation of traditionally underrepresented demographics.
So, what happened?
While some strides were made following the height of this discourse, recent years have seen a waning commitment to DE&I efforts.
Two groups still facing challenges in the post-pandemic workforce are veterans and women in leadership.
Let's examine the career landscape for these two groups.
Assessing the Landscape for Veterans and Women in Leadership
Veteran Employment
The veteran population in the U.S. has a lower unemployment rate (2.7%) than non-veterans (3.5%), according to the U.S. Bureau of Labor Statistics. The main obstacle veterans face in today's workforce isn't finding employment - it's underemployment.
Underemployment occurs when an employee possesses higher qualifications than a role calls for. Veteran job-seekers are underemployed at a rate 15.6% higher than non-veteran job-seekers.
To better understand veteran underemployment, we should understand the transition from active duty to civilian life. During this transition, many veterans must quickly find a way to replace income after their service ends.
Without robust recruitment efforts to match these veterans with qualified positions, they often accept sub-optimal employment to make ends meet. Veterans with families to support or who cannot afford a lengthy job search are especially at risk of facing underemployment.
Lack of familiarity and practice with civilian job search skills also contributes to veteran underemployment. This includes a lack of knowledge about opportunities in the private sector and not knowing how to translate and market their unique skill sets.
Women in Leadership
Recent years have seen modest gains for women in the workplace. However, women-and particularly women of color-are still underrepresented in corporate spaces. A 2022 report on women in the workplace found that while women comprised 26% of C-Suite employees at the start of 2022 compared to 20% in 2017, only 87 women and 82 women of color were promoted from entry-level to manager for every 100 men promoted.
Adding to this is the issue that, according to the same report, women in leadership are leaving companies at the highest rates in years to find opportunities that more closely align with their values. Women employees increasingly seek companies that promote flexibility, employee well-being, and DE&I.
Structural challenges that prevent women from growing into leadership and cultural issues that leave women feeling unsupported in the workplace are the primary reasons for women leaving companies.
What Role Can Recruiters Play?
One takeaway is that resolving the challenges that underrepresented groups face requires intentionality.
Qualified veterans need to be actively sought out, more so than non-veteran candidates. In addition, veterans will benefit from guidance and understanding throughout the application process.
Recruiters should be sure to post jobs where veterans will find them, such as on military-specific job boards. Proactive engagement with candidates through platforms like RallyPoint can also go a long way toward making veteran job-seekers feel encouraged and confident.
Currently employed veterans in your company can be an invaluable resource for understanding how to find qualified veterans and tailor an application process that highlights their strengths.
Check out these resources for more tips on hiring military veterans:
Similarly, women in leadership require intentionality in transforming company cultures. Working women are seeing through superficial messaging about company values, and they're holding companies to a higher standard when it comes to living those values. "When women are in an environment where they can reach their potential, they are more engaged," says Neeta Murphy, a corporate executive. "It's the key to inspiring a sense of belonging and building a healthy pipeline of women at all levels!"
The best way to recruit women into leadership roles right now is to advocate for them in the workplace. Focus on providing leadership training for skills that would benefit women specifically, such as how to build alliances across an organization.
Communicating how your company practices its values to make a real impact for women in the workplace can help you attract top talent for leadership roles and build a healthy pipeline of women who can successfully move into those roles in the future.
hireEZ's outbound recruiting software has diversity filters to help you find qualified women applicants for open positions.
Ready to elevate your recruiting game and make a difference for underrepresented groups in your organization? Let's start a conversation about how hireEZ can help.
newsletter
Subscribe for our daily news
Please use a valid work email.
By filling out this form you agree to hireEZ's Privacy Policy and consent to receive communications from hireEZ.
newsletter
Subscribe for our daily news
Please use a valid work email.
By filling out this form you agree to hireEZ's Privacy Policy and consent to receive communications from hireEZ.
Stay Up-to-Date on Future Talent Acquisition Events
Please use a valid work email.
By filling out this form you agree to hireEZ's Privacy Policy and consent to receive communications from hireEZ.
Continue Learning with Us
Discover the power of getting certified in Outbound Recruiting.
Explore Certifications
3:03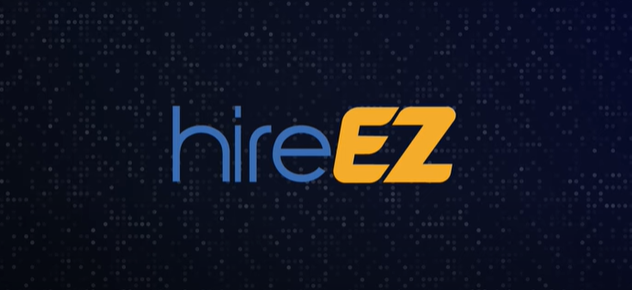 hireEZ - Outbound Recruiting Made Easy!
4:51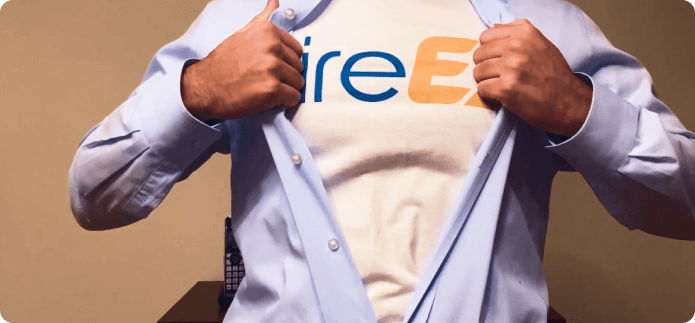 A Hiring Superhero Rebrand Made EZ