Back to Content
Struggling to Hire Military Veterans? 4 Strategies to Follow
JANUARY 25, 2022 3 min read
Don't have time to read right now? Listen to our blog instead 👇
In today's post-pandemic talent market, there are
more open jobs than job seekers
.
With talent acquisition professionals struggling to fill open positions, there's one group of job seekers that can not only fill those roles but also:
1. add to the culture of inclusivity at your organization
2. contribute diverse perspectives and experiences
3. possess potential characteristics of adaptability, leadership, and more.
This group is military veterans.
As you look to connect your open opportunities to underrepresented talent, here are four strategies to help you hire military veterans.
🤝 Connecting with veteran employees
💻 Gathering intel on military roles
📈 Expanding avenues for finding military talent
🗣 Speaking to veterans the right way

The first line of offense: Veteran employees
If you have a military veteran in your organization, you're already on the right track to hiring more.
They're a valuable asset for informing and refining your veteran recruiting strategies and should be included throughout the recruitment process.
These employees can provide insights into key areas, such as:
Which military jobs correspond to your organization's open opportunities. They can also assist with helping to identify which specific military skills or responsibilities could translate to the desired role.
Their experience with your company's recruiting process, including how it can be more inclusive to veterans through language changes in job descriptions, focused interview questions, email outreach, and more.
They may also be able to provide referrals from their own network of veterans looking for employment.
Gathering intel on military roles
Generally speaking, intake meetings consist of gathering intel on the talent market, building out your ideal persona for an open role, and confirming strategies for attracting talent. Unfortunately, that process can be a little tougher when defining the ideal persona of military veterans.
At first glance, you'll likely be unfamiliar with military roles, skills, and responsibilities and struggle to understand how they fit your open roles. To fix this problem, all it takes is a little bit of research.
If you don't have military employees to research this information with, your team can use the list of Military Occupational Specialty (MOS) Codes designated to veterans in different branches of the military: Army, Air Force, Marine Corps, and others.
These lists give an easy-to-understand breakdown of the different roles and responsibilities in the military, which your team can use to understand which roles a veteran could work in.
If you're looking to fill open roles for:
📋 Management: Consider Marine Corps MOS Codes #30 for Supply Administrations and Operations and #31 for Traffic Management
⚙️ Manufacturing: Consider Marine Corps Code #13 for Engineer, Construction, Facilities, and Equipment.
🗣 Marketing/Customer Service: Consider Marine Corps Code #27 for Linguists and #43 for Public Affairs
Take the time during intake meetings to look through the list of MOS codes and see which ones match your open roles. This will help your team understand how to assess veteran candidate qualification during screening, know which past military roles to target in searches, and craft more informed outreach by showing your understanding of their past experience.
Expanding avenues for hiring military talent
Once you have a better grasp of military terminology and experience, the hard part becomes sourcing and hiring qualified military veterans.
With talent shortages still a major hiring concern, expanding your talent pool size will require you to look in channels you may not have considered prior – especially for military veterans.
Here are a few channels to try:
Alumni Programs at Colleges and Universities:
Virtually every university has an alumni program in place. It acts as a great resource for graduates to network and leverage campus resources to find work opportunities. Some of these alumni programs even have a military veteran subsection, like at New York University. Especially for internships and entry-level jobs, you can reach out to these alumni programs and get referrals for your open positions.
Military Job Sites and Groups:
Similar to military veteran alumni programs, sites like Veteran Recruiting and Military.com, have a network of military veteran job seekers ready for an employment opportunity. Reach out to these sites, let them know of your open positions, and ask for referrals. You can also look at the resources they have for helping military veterans find roles. It might help you better understand the mindset of job-seeking veterans for branding, outreach, and other areas during the recruitment process.
Talent Market Research
Beyond networks of military veterans, you can gauge the current talent market for military veterans based on your desired criteria with a tool like hireEZ Market Insights.
Target specific industries, skills, locations, job titles, and more to see how many veterans in the current talent market meet those requirements.
For instance, if you're looking to see the available market for military veteran Software Engineers, you can generate customizable reports that show:
Top locations where military veterans are located
Past companies military veterans have worked for
How many military veterans have changed jobs in the past year
Using this dashboard, you may notice that of 45 ATS profiles reviewed in a few hours, 30 meet the qualifications for two hard-to-fill positions. Over one week, two job postings for those same positions only garnered 10 qualified candidates. If data shows that talent rediscovery gives the best ROI for candidate quality, you'll know that's the right channel to invest in.
Mission critical: Speaking to veterans the right way
With research on hand and new channels explored, focus on building a positive rapport with the military veteran job seekers through each interaction across the recruitment process.
This can be accomplished by prioritizing language that's inclusive and clear. Not only will this help you build a credible employer brand for veteran hiring, but it will show immediate candidates that you're invested in keeping them informed.
Where can inclusive language be prioritized?
Job Descriptions:
Use your earlier research on veteran roles and skills to guide the way your job descriptions are written. By using terminology familiar to military veterans, they can better identify opportunities relevant to their experiences. It also might help to mention that it's okay to apply for a role if you don't meet all criteria listed (as long as your organization is willing to develop new veteran hires).
Interviews:
Try to tailor questions that remain respectful of a military veteran's experiences

A few of these questions might include:
What are a few qualities you possess or experiences you've had that you think would translate well into this new opportunity?
Based on what you know about this role, what are some challenges you foresee and how do you plan to overcome them?
Tell me about an accomplishment you're particularly proud of
With these questions, you show that you're invested in understanding their strengths and facilitating a smooth transition into a non-military role. It also gives the interviewee a chance to be upfront about their ability to transition into this role.
Email outreach:
Personalizing emails for military veterans goes well beyond thanking them for their service. The research that you've done on military roles and skills should be showcased. Highlight your knowledge of their skills and focus on how that would be valuable to the company.
Making military veteran hires
While hiring continues to be a challenge during this post-pandemic period, there's a lot to be excited about.
With the right military veteran recruiting plan in place, your current job openings can be the catalyst for making hires that strengthen your culture of diversity, equity, and inclusion.
Not only is hireEZ ready to help you make those hires, but we also want to help you understand how talent acquisition as a whole is making strides for DE&I.

newsletter
Subscribe for our daily news
Please use a valid work email.
By filling out this form you agree to hireEZ's Privacy Policy and consent to receive communications from hireEZ.
newsletter
Subscribe for our daily news
Please use a valid work email.
By filling out this form you agree to hireEZ's Privacy Policy and consent to receive communications from hireEZ.
Stay Up-to-Date on Future Talent Acquisition Events
Please use a valid work email.
By filling out this form you agree to hireEZ's Privacy Policy and consent to receive communications from hireEZ.
3:03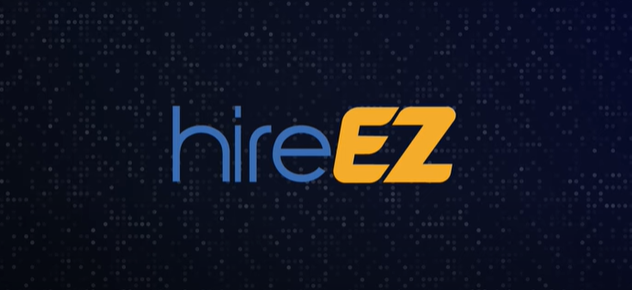 hireEZ - Outbound Recruiting Made Easy!
4:51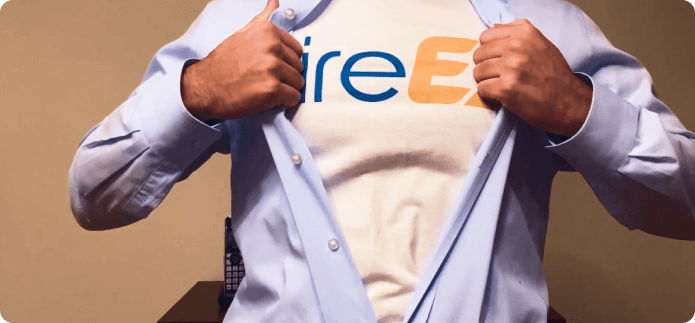 A Hiring Superhero Rebrand Made EZ