Hi, there!
You can use this audio player to convert website page content into human-like speech.
1.0X
There's one thing that recruiters need now more than ever before… O.R.
No, we don't mean an "operating room" (although the immense stress from not being able to find talent certainly warrants the need for one).
We're talking about outbound recruiting.
Outbound recruiting was built for today's candidate-driven market. For industries and roles where applicants are no longer pouring in from job postings, a proactive approach to finding and engaging with talent is essential.
We're highlighting some of the industries and roles that would benefit the most from outbound recruiting. Those industries are the ones that face the greatest difficulty hiring talent, including technology, healthcare, and staffing.
The Tech Industry
Even before the pandemic began, tech was one of the toughest industries to hire for.
According to a ManGroup global survey conducted in 2021, IT/tech positions remain the most in-demand across the globe. And based on hireEZ data, there are 2x as many job postings as there are software engineers who have changed jobs in the past six months.
It's safe to say that the days of technical recruiters finding talent from a job posting or a single channel, like LinkedIn, are far gone.
With technical talent getting flooded with opportunities and outreach from companies, outbound recruiting's proactive approach is exactly what technical recruiters need to cut through the clutter and hire talent.
Here are a few ways outbound recruiting with hireEZ accomplishes this:
Expanding Access to Multiple Channels of Technical Candidates Without Compromising Desired Search Criteria
hireEZ
expands your untapped talent pool
with access to technical channels, like GitHub, Stack Overflow, Kaggle, and more. We pair this expanded talent pool with tech-specific search criteria, including coding activity and technical skills that would not be accessible from a LinkedIn profile or elsewhere.
Addressing the Diversity Disconnect
With an existing diversity disparity in tech, tech recruiters can prioritize addressing gaps in their own organization by proactively searching for underrepresented talent. Along with our tech-specific search filters, we provide diversity filters to search for underrepresented ethnic minorities, including Hispanic, Asian, Veteran, Women, African American or Black candidates, and beyond.
Access Personal Projects to Personalize Engagement
With so many companies reaching out to talent, your outreach has to set your organization apart. Beyond recent work experience, recruiters need to gain direct access to personal websites and online projects that competitors may not have access to. Recruiters can leverage this information to show the candidate you value what's important to them and are invested in their work.
The Healthcare Industry
Similar to the tech industry, healthcare roles are increasingly difficult to fill. According to Indeed, over 50% of pulmonologist, nurse, and cardiologist openings remain unfilled for 60 days and beyond. And that's just the start.
Beyond getting flooded with opportunities and outreach from healthcare organizations, only 2% of healthcare professionals have changed jobs in the past six months (according to hireEZ EZ Insights). That means that healthcare recruiters are going to have to do some convincing for professionals to leave their current roles.
Here are a few ways outbound recruiting with hireEZ accomplishes this:
Expanding Access to Multiple Channels of Healthcare Candidates WITHOUT Compromising Desired Search Criteria
hireEZ expands your untapped healthcare talent pool with access to healthcare-specific platforms, including Healthgrades, ZocDoc, RateMDs, state medical boards, and National Provider Identifier (NPI) data. We pair this expanded talent pool with healthcare-specific search criteria, including healthcare specialties, state licenses, and certifications. This means access to more candidates with greater search specificity to find the healthcare talent that you're looking for.
Understand Your Competition and past Employers
Since you'll likely be reaching out to talent that's already employed, it helps to gain information about their current organization and recent experiences. This includes insights on how much they're getting paid, the organization's hiring trends, and beyond. With this information, you can craft outreach that helps your organization stand above and beyond where talent currently works.
The Staffing Industry
In the staffing world, firms are filling a large number of roles at a fairly rapid rate. In fact, staffing firms accounted for 13.6 millions jobs getting filled during the pandemic. To support that massive volume, there needs to be a constantly accessible and expanding talent pool that spans roles and industries.
That's where outbound recruiting with hireEZ shines. With hireEZ staffing teams are able to access a global talent pool of over 800M+ candidates, 200M+ underrepresented candidates across 45+ open web platforms and 30+ integrations to rediscover talent in your internal database.
hireEZ also provides an infrastructure that helps teams be proactive in the following areas:
Collaboration on projects through shared notes, tags, emails, etc…
Intuitive features to reduce the length of the hiring process (i.e. interview scheduling)
Automatic metric tracking and assessment of team performance (i.e. qualified candidates, response rates)
By doing so, workflows become smoother and teams understand where they stand with progress on projects
To learn more about how hireEZ can help your industry hire more easily, reach out to our team.
newsletter
Subscribe for our daily news
Please use a valid work email.
By filling out this form you agree to hireEZ's Privacy Policy and consent to receive communications from hireEZ.
newsletter
Subscribe for our daily news
Please use a valid work email.
By filling out this form you agree to hireEZ's Privacy Policy and consent to receive communications from hireEZ.
Stay Up-to-Date on Future Talent Acquisition Events
Please use a valid work email.
By filling out this form you agree to hireEZ's Privacy Policy and consent to receive communications from hireEZ.
Continue Learning with Us
Discover the power of getting certified in Outbound Recruiting.
Explore Certifications
3:03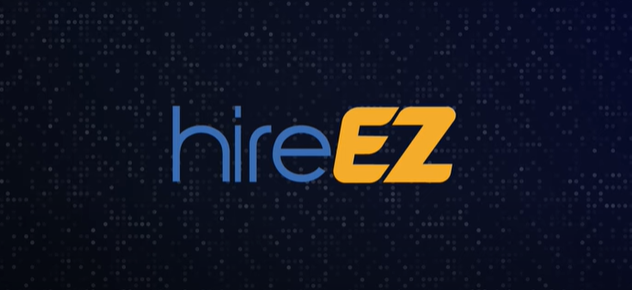 hireEZ - Outbound Recruiting Made Easy!
4:51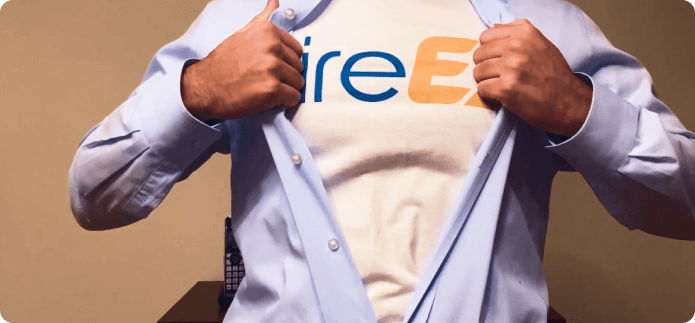 A Hiring Superhero Rebrand Made EZ