Back to Content
[Webinar Recap] Sourcing Beyond 2020: Building Global Pipelines For Adaptive Work
JANUARY 25, 2022 3 min read
Hi, there!
You can use this audio player to convert website page content into human-like speech.
1.0X
On Tuesday, we had the pleasure of speaking with James Cleaver,VP of Client Delivery at PeopleScout. He shared his perspectives on sourcing strategies, global recruiting, hiring surges in 2021, and more!
Here are some key takeaways from our Q&A, "Sourcing Beyond 2020: Building Global Pipelines For Adaptive Work":
Tapping Into A Global Talent Pool
While 2020 has presented some monumental challenges for talent acquisition teams, James was excited about the opportunity for global recruiting and the expansion of talent pools.
"We've opened up the talent pool for a variety of organizations in 2020. If a company commits to a virtual workforce, the talent pool is significantly larger. Now the question becomes, how do you compete, attract, find, and speak to that talent? With these challenges, the onus is on talent acquisition leaders to provide the infrastructure to allow for global recruiting and onboarding. If you have the proper tools to access that talent pool, it will only require a bit more reskilling and onboarding. In turn, teams will get qualified talent that is engaged by new opportunities."
With access to global talent pools, the important topic of diversity & inclusion practices also arises. James explains, "Some of my teams are working on diversity certification now. We thought we knew diversity, but we all have a lot more to learn. I think there's going to be continuous learning, which is excellent. The old mold of recruiting usually meant finding a carbon-copy to fill a job opening. Why look for a carbon-copy to fill a job when you have such a large global and diverse audience?"
Sourcing Strategies
To combat current and future sourcing challenges, James emphasized the importance of strategy for talent acquisition teams. As James explains, "I've never seen such an uneven market. Some companies are overloaded due to the pandemic, and others have more time. Some industries are not going to recover as quickly as others, while some have been able to triple their hiring volume right out of the gate."
While the range of issues and challenges differ for enterprise companies, small businesses, and others, James believes that "sourcers should know how to market and strategize. They should know the most about the talent they are trying to engage, their company needs, where they want to penetrate the market, and more. The goal is to figure out the best strategy to identify talent. The best recruitment teams should be close to executive planning. They should understand the problems an organization faces, where the organization needs growth and more. From there, they can better figure out how to address their company's needs."
Implementing A Data-Driven Culture
To strategize effectively, James acknowledged the importance of using data to inform strategy and decision-making.
As James explains, "Every level of a TA team needs information. Sourcers are empowered when they have information to make decisions rather than waiting for instruction. Sourcers should put their hands up and say, 'I want access to information and data.' From there, team members should look into their funnels, their conversion rates, where the most successful candidates come from, how many candidates are making it through the interview process, and other metrics that can help bolster successful strategies."
While teams may want to build a data-driven culture, they might not have the proper tools to do so. James acknowledged this issue by saying, "A lot of the time, there is an emphasis on products that have prominent brands or marketing campaigns rather than productivity and efficiency. You should ask your sourcing teams, 'what would help you be better?' The goal should be finding tools that empower your team."
Preparing For "The Great Rehire"
With job openings increasing and the economy recovering from pandemic implications, we are poised to see hiring surges in 2021.While there is some uncertainty on when this surge will exactly occur, James believes that "When the 'Great Rehire' happens, you will thank your team for investing time now to make your sourcing process frictionless."
How can sourcing teams make their process frictionless?
"Sourcing teams will have to be nimble with changing circumstances. The first thing a team can do is maximize and optimize their current tools. Secondly, you should look at the problems you anticipate for your company and find the right tools to address them. Also, make sure your sourcing tools are properly integrated. You should work to remove little barriers that make a sourcer's job harder, especially small things that take up huge amounts of time. You will thank yourself for making the sourcing process as seamless as possible when hiring surges occur."
Marketing To Candidates
When it comes to global recruiting and building pipelines for future roles, James explained that "It's not enough just to say 'we have a new job open.' Talent acquisition teams should be talking about the company, talking about the culture, talking about your initiatives and growth. Give candidates a reason to remember you. These actions will help you position yourself for finding the best candidates once the 'Great Rehire' occurs. The biggest key right now for marketing teams — it's all about relevancy and authenticity. Talking 'at' and talking 'to' a talent community is different. Timing is everything, and, sometimes, less is more."
To hear more insights from James, click here to view our full conversation.
newsletter
Subscribe for our daily news
Please use a valid work email.
By filling out this form you agree to hireEZ's Privacy Policy and consent to receive communications from hireEZ.
newsletter
Subscribe for our daily news
Please use a valid work email.
By filling out this form you agree to hireEZ's Privacy Policy and consent to receive communications from hireEZ.
Stay Up-to-Date on Future Talent Acquisition Events
Please use a valid work email.
By filling out this form you agree to hireEZ's Privacy Policy and consent to receive communications from hireEZ.
3:03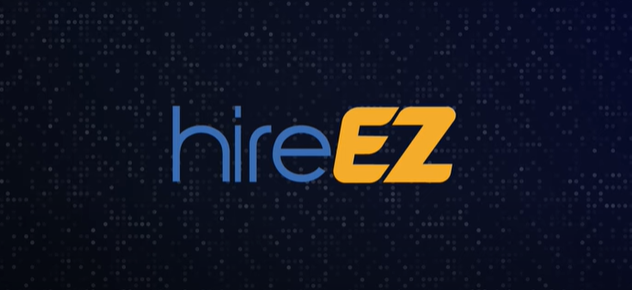 hireEZ - Outbound Recruiting Made Easy!
4:51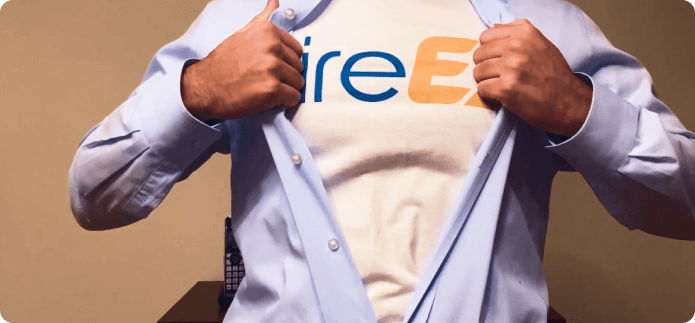 A Hiring Superhero Rebrand Made EZ