Back to Content
How to Recruit Diverse Candidates | 4 Recruitment Platforms to Try
JANUARY 25, 2022 3 min read
Hi, there!
You can use this audio player to convert website page content into human-like speech.
1.0X
New recruitment platforms are key to a healthy sourcing strategy
The world of talent acquisition is evolving at a rapid-fire speed. The war for talent is fierce – companies will need to think outside the box, approach their hiring strategy unconventionally, and leverage emerging technologies and recruitment platforms to be truly successful contenders.
Sourcing and recruiting solely on LinkedIn and traditional platforms will no longer be sustainable in order to kill it in your recruiting game. The perfect candidate for your position might be living on other platforms you may not even be aware of. With diversity recruiting and inclusion being one of the top topics in the world of talent acquisition right now, it may be time to rethink your sourcing strategy and where you are hunting for candidates to ensure your pipeline is filled with the most exceptional, diverse, and qualified candidates out there.
To take your recruiting game to the next level, here are four emerging platforms to recruit diverse candidates:
Mogul is an award-winning technology platform that empowers women worldwide to connect, interact, and share knowledge with each other. Beyond a networking platform, it's also a recruiting channel that's been referred to as the "Global Media Empire for Women." Mogul has been honored by powerhouse publications like Forbes, Entrepreneur, Business Insider, and Elle. This global platform houses a diverse demographic makeup with millions of women across 196 countries and 34,470 cities: a candidate pool that isn't even touching your pipeline yet.

The launch of this platform stood for professional women having an all-encompassing platform to blossom their careers. Mogul's client list falls no short of highly impressive with a myriad of Fortune 1000 clients. Tiffany Pham, the CEO of Mogul told hireEZ she is proud of the legacy she is building: "Mogul is one of the largest female millennial platforms worldwide. It's a great place for recruiters because you are able to attract both active and passive job seekers. We have a space on the platform for users to search the jobs available and read about companies to keep in mind, such as our recently published list, Top 1000 Companies Worldwide for Millennial Women 2018."
With the rise of a new generation and a new traditional workforce comes demand for a new platform. Handshake is shaking up the market and transforming university recruiting for 9 million+ students, young alumni, 250,000 employers from Fortune 1000 companies to mom-and-pop shops.
They empower college students all over the world by offering access to internships, jobs, and knowledge communities with other students. With a user-base from over 500 schools, Handshake offers students with a broad range of perspectives – from Stanford's prodigies to gritty students working 3 jobs to pay for community college. Access for everyone is important to the Handshake team, "Because building your career shouldn't depend on where you go to school, what you're majoring in, or who your parents know."
Power-up your intern and junior candidate pipeline today by accessing motivated and intelligent students ready to kick-start their careers.
HireArt is a platform that connects independent contractors to companies where they'll thrive. They take an unconventional approach to job searching by letting candidates, regardless of level or background, demonstrate their skill-set, enthusiasm, and knowledge. HireArt uses a data-driven approach to be successful in predictive hiring by measuring work samples, cognitive ability, and structured interviews which are "the most accurate indicators" of how somebody will perform on the job.
Their platform is already sizeable with 300,000+ job seekers, 700+ employers, and 3,000+ hires so far. HireArt is setting out to revolutionize how to recruit diverse candidates and to level the playing field for hiring. HireArt's website says, "Modern hiring is too focused on credentials, background, and gut feel. At HireArt, we focus on what job seekers can actually do and assess them in a repeatable, well-documented way."
Interested in candidates who are looking to work for early startup companies? Angel.co jobs is a great place to find them. The transparency that recruiters provide in terms of disclosing equity and salary upfront is especially attractive to candidates, and it helps to set expectations when it comes time for an offer.
There's also no middleman – candidates can speak directly to the founders, recruiters, and hiring managers of your companies (there are actually no third party recruiters involved on this platform). It's also 100% free. It even has a match-making functionality: candidates create a profile, search for startups they are interested in, and a match is made. Over 24,000 tech companies and startups are already hiring on AngelList.
If you're a sourcing geek, you should know that boolean string X-ray searches work well with AngelList. Here's an example X-ray search for sourcing a Java or Python developer from AngelList in San Jose, CA .
For those of you who aren't boolean Black Belts just yet, you can also use our Chrome extension to generate the perfect boolean string.
Now I know what you're thinking – I'm already managing 10,000 platforms, is 4 more what I really want in my life? If you have more job reqs to fill than you can shake a stick at, it might be time to check out hireEZ Enterprise. Reach out to our team if you'd like to learn more.
newsletter
Subscribe for our daily news
Please use a valid work email.
By filling out this form you agree to hireEZ's Privacy Policy and consent to receive communications from hireEZ.
newsletter
Subscribe for our daily news
Please use a valid work email.
By filling out this form you agree to hireEZ's Privacy Policy and consent to receive communications from hireEZ.
Stay Up-to-Date on Future Talent Acquisition Events
Please use a valid work email.
By filling out this form you agree to hireEZ's Privacy Policy and consent to receive communications from hireEZ.
3:03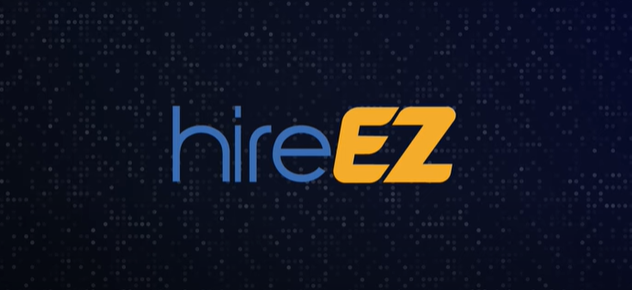 hireEZ - Outbound Recruiting Made Easy!
4:51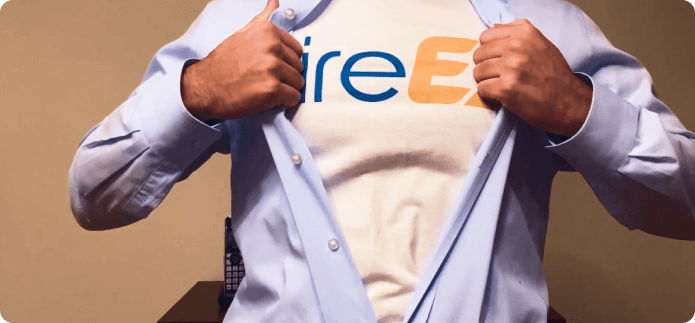 A Hiring Superhero Rebrand Made EZ