Hi, there!
You can use this audio player to convert website page content into human-like speech.
1.0X
Enterprise companies worldwide have a well-documented history of spending billions of dollars on research and development. Why? They understand the importance of gathering information to improve their products, personnel, and business practices. If there's anything we've learned this year, it's that those who stay informed about consumer needs, win.
Similarly, enterprise recruitment teams have a responsibility to understand the needs of both the company and the candidate pool. Below, we've listed 5 ways that enterprise sourcing should change in 2021 so teams stay informed and meet candidate expectations for the upcoming year by efficiently and effectively sourcing the right talent.
We'll also be covering more on this topic during our Sourcing Beyond 2020 webinar with global RPO provider, PeopleScout on November 17th @ 10 am PDT.
Preparing For A Hiring Surge
In October of 2019, unemployment was at 3.6% in the United States. This statistic meant that enterprise recruitment teams were fiercely battling with competitors for top talent. However, the impact of a global pandemic, budget cutbacks, and significant layoffs led to a spike in unemployment that reached 14% this April.
But as experts predicted, things are starting to look up. Unemployment has dropped below 8% with an increase in job openings across sectors , including tech, healthcare, consumer services, and more. Thus, 2021 is poised to see businesses entering the " Great Rehire ," stage, which predicts "an all-out war for talent" as many top enterprises will see more urgent hiring needs to be filled.
For enterprise recruitment teams to stay ahead of the competition when hiring surges occur, it's essential to start sourcing for the long-term. Recruiters will need to prepare for both immediate and future roles by leveraging recruitment technology and a data-driven recruitment culture.
Tapping Into A Global and Flexible Talent Pool
With the rise of remote work, enterprise recruiters are seeing an expanded talent pool that now opens up opportunities for qualified candidates far beyond the usual organizational footprint. Not only that, many enterprises are opening up more doors for the gig workforce which has been a huge source of quality talent during the pandemic. As of 2017, gig workers account for 34% of America's workforce and with projections to account for 43% of the workforce this year.
This shift in focus will also help the (long overdue) increased emphasis on diversity and inclusion initiatives . As companies build a global and flexible workforce, employees of different backgrounds will become more understanding of one another's interests and culture through frequent interactions. Over time, these interactions will help to foster a culture of inclusivity and comfortability for any and all employees.
To see how top enterprises make the most of a global talent pool for an adaptive workforce, register for our Sourcing Beyond 2020 webinar on November 17, 2020.
Building The Business Case for Technology Buy-In
With eventual hiring surges and continued company growth, enterprise recruiters will need to hire all these employees from all over the world quickly and in large numbers.
Thus, one area of (ongoing) concern for teams is finding ways to optimize their time and increase efficiency. For most, this means automating repetitive tasks to allow more time spent on the human element of recruitment. For example, conducting more thorough candidate research for personalized outreach , building targeted and meaningful recruitment events to network with potential hires, and creating a memorable candidate experience throughout the process to convert more talent into employees.
Social Impact and Brand Awareness
With current events and cultural shifts, the professional use of the term "social" has increased in two different areas: social media and social activism.
With 84% of recruitment teams and 79% of job hunters using social media in their professional endeavors , it's impossible to ignore its sourcing value. A glance at LinkedIn activity from enterprise recruiters at Amazon, Western Digital, PepsiCo, and others shows frequent announcements for job opening posts and interactions with employees and interested job seekers. Not only do these social posts help to increase visibility for open positions, but it provides an opportunity for recruiters to promote their company brand as interactive, inclusive, and modern.
The other widespread use of the term "social" has to do with social activism. Given many instances of social injustice and natural disasters across the nation, enterprise companies have greater public expectations to address these issues.
PepsiCo has spent the past few months allocating resources for sustainability efforts and a 10 million dollar grant for black-owned restaurants . These initiatives have been covered by mainstream, diversity, environmental, and philanthropic news, ultimately creating more channels to increase PepsiCo's brand awareness as a good place to work for those from all walks of life. That being said, enterprise recruiters will have a more urgent need to tie social contributions into a recruitment marketing strategy when sourcing candidates next year.
Transforming Integration With Legacy Systems
While a company's ATS is beneficial for aggregating large volumes of candidate data, it isn't without its pitfalls. Some of these pitfalls include navigation difficulties, millions of dollars in losses for security breaches in outdated systems, and, most importantly, dissatisfaction from company employees .
Changes must be introduced to the way teams manage their internal databases so it can function as an effective talent pool for recruiters. For example, hireEZ Enterprise users at Grab and Amazon are no strangers to the importance of talent rediscovery , especially with fresh technical grads who are initially rejected but end up upskilling tremendously in 2 to 3 years.
A simple uniformed process for ATS data entry and management is needed to keep all team members on the same page with a clean database. Recruitment technology like hireEZ EZ Rediscovery is one way teams can enhance the functionality and efficiency of their ATS with seamless integrations, data deduplication, and the automatic enrichment of stale candidate profiles.
As the world learns from recent events and prepares for next year, enterprise recruiters will have to do the same. Whether it's increasing one's social presence, preparing for a hiring surge, using technology to increase recruitment efficiency, or integrating tools with one's legacy system, enterprise companies have the potential to grow and succeed even more than before.
For more information on how enterprise recruitment teams can prepare for 2021, tune in for our upcoming webinar on November 17, 2020" Sourcing Beyond 2020: Building Global Pipelines For Adaptive Work ."
newsletter
Subscribe for our daily news
Please use a valid work email.
By filling out this form you agree to hireEZ's Privacy Policy and consent to receive communications from hireEZ.
newsletter
Subscribe for our daily news
Please use a valid work email.
By filling out this form you agree to hireEZ's Privacy Policy and consent to receive communications from hireEZ.
Stay Up-to-Date on Future Talent Acquisition Events
Please use a valid work email.
By filling out this form you agree to hireEZ's Privacy Policy and consent to receive communications from hireEZ.
3:03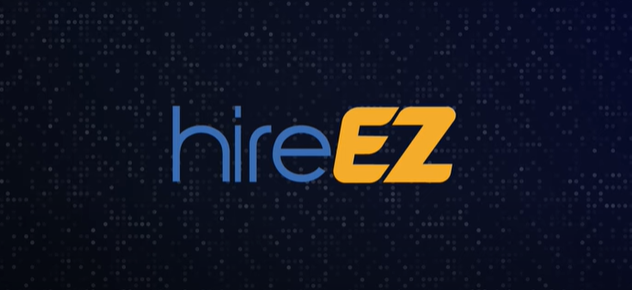 hireEZ - Outbound Recruiting Made Easy!
4:51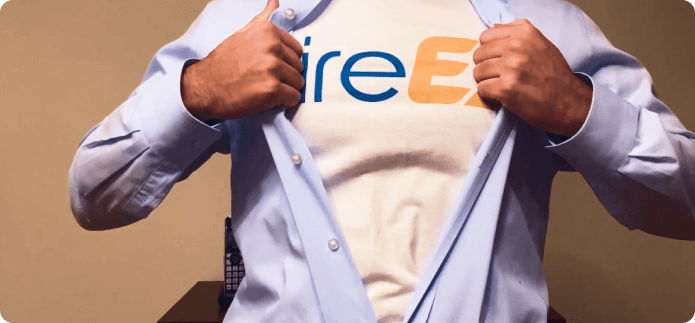 A Hiring Superhero Rebrand Made EZ