Hi, there!
You can use this audio player to convert website page content into human-like speech.
1.0X
The "post and pray" strategy is shaky ground for your job posting strategy to rest on – especially in today's employment market. Job openings in the United States are outnumbering the unemployed like no other time in history. Both active and passive job seekers are being more selective about their career choices because they now have more options to consider.
The evolution of employee behavior and workplace expectations requires companies to acquire talent more proactively. Job postings will always be necessary, but the approach needs to be reformed.

What are the aspects of job postings that hiring teams need to be more mindful of?
Write a comprehensive and compelling job description
The effectiveness of a job posting will rest almost solely on its written content. The tone and language that you use are important because it will sell everything about the role, your company and what your brand stands for.

Keep your job title consistent with industry norms
This makes it easier for ideal candidates to find your posting through a basic search and it gives an immediate understanding of the role's relevance to them.
Include an engaging summary of the role's significance
your opening sentences should include a description of your company and how the position will contribute to achieving its mission and vision. Candidates want to know where they would fit into an organization's goals.
Simplify the role's responsibilities
Cut the job description down to basic day-to-day responsibilities, then identify company-specific projects that can distinguish the role from similar ones out there. Refrain from dialing down on every single little task.
Emphasize benefits, culture, and values
Leverage your employer branding as the biggest selling point. Briefly introduce potential applicants to the core company principles that will contribute to a better quality of life.
Have a recruitment marketing strategy in place

After you're done posting that killer job description, you need to make sure that all your potential applicants are going to know about it. Be proactive in your marketing. Many job seekers in the current workforce believe finding a job isn't going to be difficult because of its abundance, and so many companies are fighting for the same talent pools. Don't wait for your ideal candidates to apply. Strategize how your post can reach them by targeting popular websites or platforms that they would visit.

To market your job posting effectively, you need to:

Be an expert at telling the story of your company's brand
Identify the candidate personas you want to target
Spread your message across multiple channels: search engines, website content, social media, job listings, and employee referral programs.
Keep sourcing passive candidates
Here's the twist: relying on job postings alone is a passive strategy that doesn't sit well in this employment market.

A job posting isn't going to be enough for you to tap into your desired talent pools. You'll receive a good amount of applicants, but without control over candidate quality. Your hiring teams will spend countless hours sifting through applications that are not in line with your ideal candidate persona. Expand your talent pool by continuing to source for qualified candidates. With both active and passive talents in your reach, you're building a more holistic pipeline and a better overview of the possibilities that you can explore with your open positions.
Expand your talent acquisition tech stack
Hiring teams across all industries are opening their doors to HR technology. With the changes in today's workforce, talent acquisition practices are transforming. Recruiters and sourcers can now leverage hiring tools to give them a more holistic understanding of the employment market before they put up a job posting.

With AI-powered sourcing and EZ Insights,hiring teams are able to take a closer look at the available talent for a particular position or skill set. Organizations can then have more information and analytics to help them build their ideal candidate personas. You can also make job posting more convenient with automation that pushes postings out to multiple job boards at the same time. Recruitment technology can now go to the lengths of helping you better your job descriptions and email sequences with text suggestions and templates.

The takeaway from this?
There are more ways than one to push a steady stream of available talent toward your open roles. Do your research, be creative and try something new.
Your candidates are ready for you, but they need you to be ready for them too.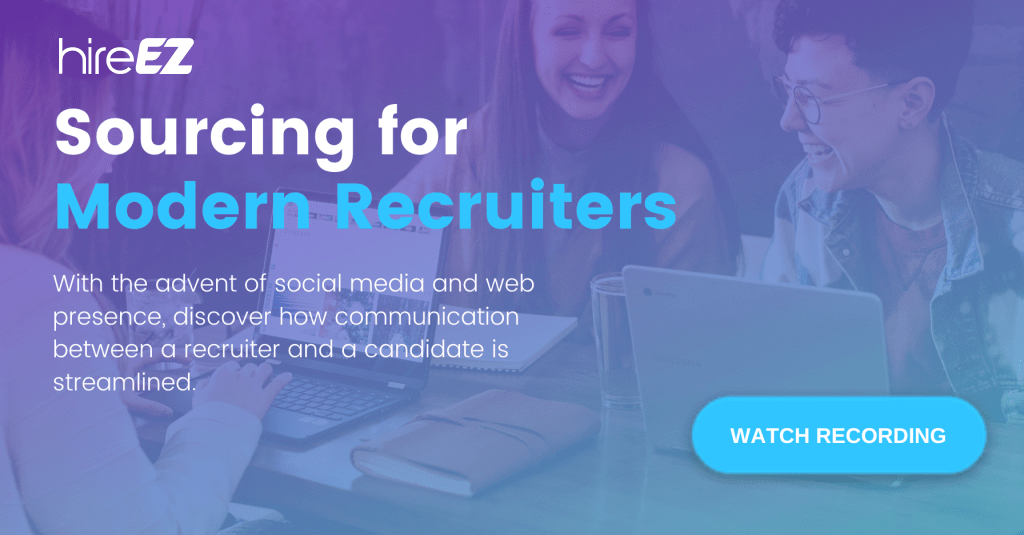 newsletter
Subscribe for our daily news
Please use a valid work email.
By filling out this form you agree to hireEZ's Privacy Policy and consent to receive communications from hireEZ.
newsletter
Subscribe for our daily news
Please use a valid work email.
By filling out this form you agree to hireEZ's Privacy Policy and consent to receive communications from hireEZ.
Stay Up-to-Date on Future Talent Acquisition Events
Please use a valid work email.
By filling out this form you agree to hireEZ's Privacy Policy and consent to receive communications from hireEZ.
3:03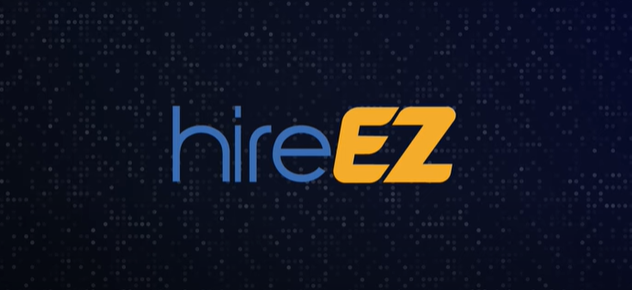 hireEZ - Outbound Recruiting Made Easy!
4:51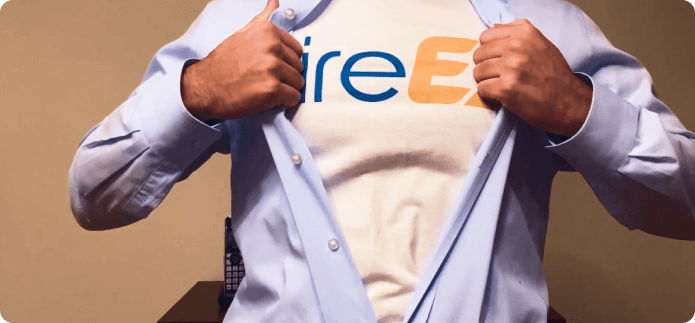 A Hiring Superhero Rebrand Made EZ