Back to Content
Putting AI in Email: The Benefits of ChatGPT for Candidate Engagement
February 22, 2023 2 min read
When we released our Outbound Recruiting Academy engagement courses, there was one thing we made clear:
Communication isn't easy.
In today's fast-paced world, recruiters are faced with the challenge of engaging top talent in a quick and effective manner.
With so much clutter in people's inboxes, it can be difficult to stand out and make a lasting impression through something like email.
This is where the power of AI comes into play, particularly in the form of GPT-3 and ChatGPT. If you haven't heard of GPT-3 and ChatGPT, check out our previous blog.
Both of these AI-powered tools are now being leveraged to help recruiters write more engaging emails.
But what are the benefits? Here are some benefits to consider.
Personalizing Messaging
One of the key benefits of using GPT-3 and ChatGPT for recruitment messaging is the ability to personalize communication with candidates.
With an ability to analyze resumes, job applications, and previous interactions, AI tools can generate tailored responses that are specific to each candidate. This personalization not only makes the candidate feel valued but also helps build rapport and increase engagement in the recruitment process.
As always, you can look over this messaging before hitting send to ensure it feels appropriately personalized and add more personal touches as you see fit.
Saving Time
Another advantage of using AI in recruitment is the time-saving aspect.
By automating repetitive tasks such as sending the same follow-up emails or scheduling interviews, recruiters can free up their time to focus on higher-value tasks such as building relationships with candidates and making informed hiring decisions.
With GPT-3 and ChatGPT, recruiters can also scale their interactions with a large number of candidates simultaneously, enabling them to reach a broader pool of talent and potentially find the best candidate for a role more quickly.
By providing fast and helpful responses to candidates' questions, these tools can enhance the recruitment process and increase the likelihood of candidates accepting a job offer.
Avoiding Inaccuracies
Have you ever hit send on an email you read carefully multiple times, only to realize you missed a typo?
We're all human and it happens all the time, but what if you could avoid them all together? By automatically vetting for typos and other common writing errors using AI, you can ensure that your outreach maintains credibility and leaves no room for confusion.
The AI-Driven Future of Candidate Engagement
In conclusion, the integration of GPT-3 and ChatGPT into the recruiting industry is a potential game-changer for recruiters.
These AI tools bring efficiency and personalization to the recruitment process, helping recruiters to write more engaging emails and make more informed hiring decisions. If you're a recruiter looking to stay ahead of the curve in the highly competitive recruiting industry, consider integrating AI into your recruitment strategy today.
newsletter
Subscribe for our daily news
Please use a valid work email.
By filling out this form you agree to hireEZ's Privacy Policy and consent to receive communications from hireEZ.
newsletter
Subscribe for our daily news
Please use a valid work email.
By filling out this form you agree to hireEZ's Privacy Policy and consent to receive communications from hireEZ.
Stay Up-to-Date on Future Talent Acquisition Events
Please use a valid work email.
By filling out this form you agree to hireEZ's Privacy Policy and consent to receive communications from hireEZ.
3:03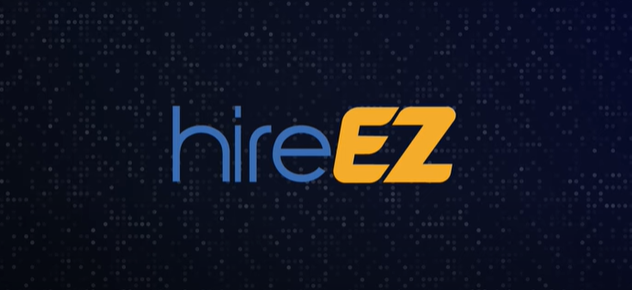 hireEZ - Outbound Recruiting Made Easy!
4:51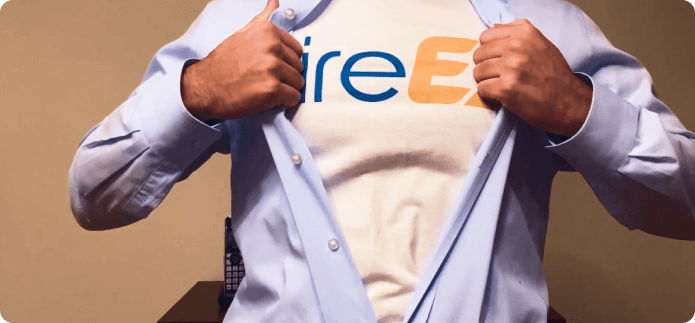 A Hiring Superhero Rebrand Made EZ