Back to Content
3 Tips for Assessing the Talent Market From Two Sourcing Experts
May 19, 2022 3 min read
If you've read the news lately concerning the current candidate-driven market, you've likely come across one of the following storylines:
High turnover rates at organizations nationwide

The unprecedented number of open jobs across the United States

The immense struggle to find available talent for hard-to-fill roles
While these storylines illustrate some of the talent acquisition industry's biggest obstacles, they don't provide any solutions for helping TA professionals effectively hire.
That's why we were so excited to have two sourcing experts, Gillisa Pope, Director of Sourcing Strategy and Talent Intelligence at WilsonHCG, and Jer Langhans, Founder at Paired Sourcing, share industry best practices on hireEZ's behalf at SourceCon Digital on March 9th, 2022 and HRTX on March 24th, 2022.
It's no surprise that they both focused on one key area that will elevate successful recruiting teams: talent market research.
Here are three actionable strategies they provided for conducting effective talent market research.
Prioritize a Multi-Source Method
"If you went to your hiring manager or recruiter and said, 'I have searched all of LinkedIn, put all the people in folders and sent them InMails, so I'm done with sourcing' I don't think that person is going to be happy," explained Jer Langhans at the start of his presentation.
Beyond the general difficulty of effectively sourcing talent on LinkedIn, he spoke to a more significant issue of only relying on one source for talent market information. Gillisa echoed the same sentiment during her HRTX presentation with an individual slide that read "the right tools are data-driven and multi-source."
To better understand the overall talent market and ensure you're not missing out on talent that could be valuable hires for your organization, it's important to adopt a multi-source method when conducting talent market research and searches.
Considering a Realistic Set of Requirements
During Gillisa's HRTX presentation, she talked about assessing the total addressable market, which refers to the entire available talent market.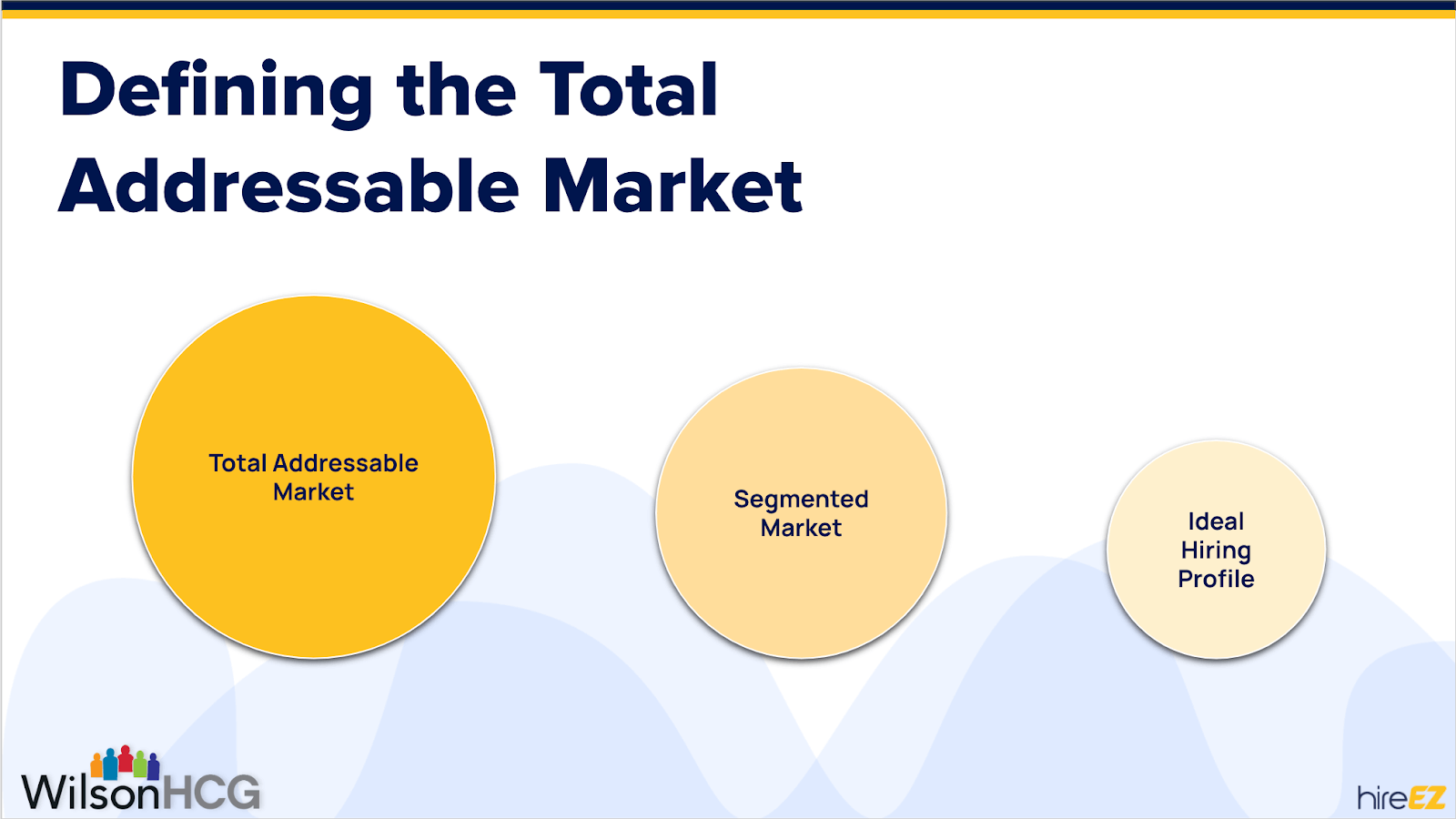 When building out an ideal hiring profile, she mentioned that most teams set up too many parameters and requirements that drastically narrow their ability to find talent. If we think of the available talent market as a big pie, honing in on too many unrealistic parameters gives recruiting teams "the smallest piece of that pie." That means TA professionals risk overlooking talent that would be a valuable fit for their organization.
She gave an example where one client asked for software candidates that attended a top 10 school with required technical skills and diverse backgrounds. With such restricted parameters, specifically concerning universities, Gillisa realized that competition would be immense and only focusing on those schools could negatively impact diversity.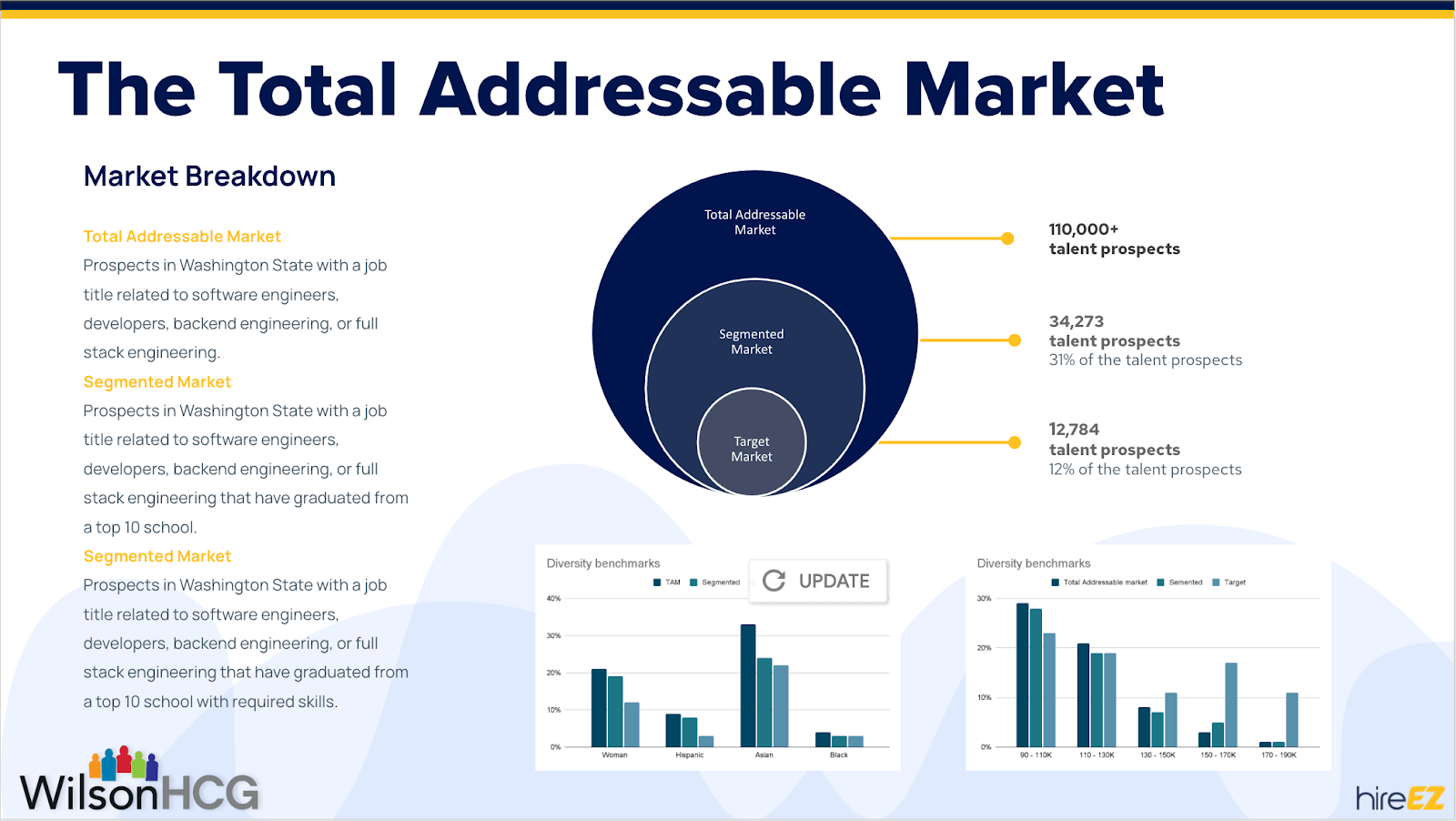 Instead, Gillisa worked with the client to expand this search with more realistic parameters beyond the top 10 universities and find qualified talent where the competition wasn't necessarily looking.
It's important that sourcers keep an open line of communication with recruiters and hiring managers to ensure that the parameters set for talent market research don't inadvertently overlook qualified talent and hinder diversity hiring.
Letting Technology Save You Time
When beginning her presentation, Gillisa joked that people were still faxing resumes when she joined the TA industry. Today, technology has become remarkably advanced in supporting every part of the talent acquisition process, especially concerning talent market research.
Jer added on to this idea by talking about how hireEZ allows him to source from over 45 platforms while integrating with over 30 ATS/CRM platforms in one place and having "the AI in the middle save us a bunch of time."
Ultimately, it's up to your team to determine your current needs regarding talent market research and where technology can bolster your efforts and hiring success. If you're looking to adopt a multi-source talent market research tool that will save you time, find out how EZ Insights can help.
newsletter
Subscribe for our daily news
Please use a valid work email.
By filling out this form you agree to hireEZ's Privacy Policy and consent to receive communications from hireEZ.
newsletter
Subscribe for our daily news
Please use a valid work email.
By filling out this form you agree to hireEZ's Privacy Policy and consent to receive communications from hireEZ.
Stay Up-to-Date on Future Talent Acquisition Events
Please use a valid work email.
By filling out this form you agree to hireEZ's Privacy Policy and consent to receive communications from hireEZ.
3:03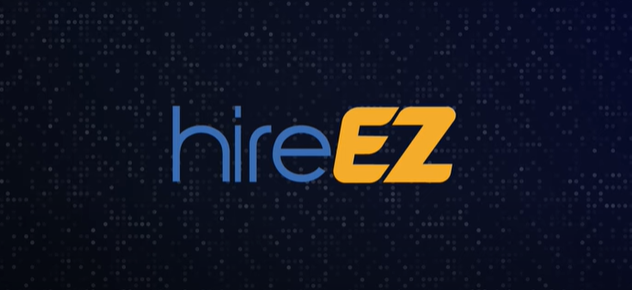 hireEZ - Outbound Recruiting Made Easy!
4:51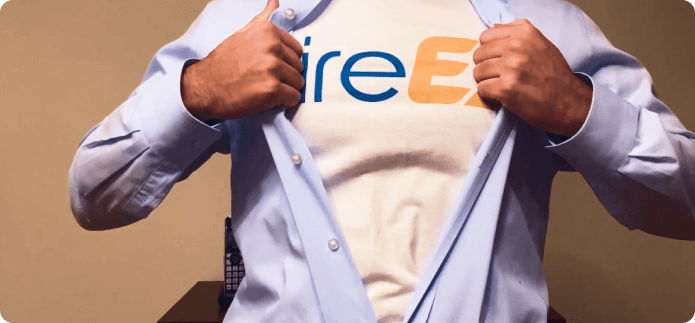 A Hiring Superhero Rebrand Made EZ