Back to Content
The Ultimate Text Recruiting Guide for Candidate Engagement in 2023
September 07, 2023 7 min read
Today, there are more ways to connect with talent than before. One of those ways is text recruiting.
Did you know the first text or SMS (short-message-service) was actually sent in 1992?
Today, nearly 65% of the world's population is texting.
That's a lot of laugh out louds, emojis and typos being sent around the world.
Because of those texting nuances (also referred to as "text type") can sometimes make texting feel informal.
That's not to say that you can't be formal in a text message or that it's ineffective.
In fact, the average response time for a text is 90 seconds while an email response is 90 minutes. Research has also shown that the average reply rate for texts is around 98%, compared to 20% for email.
The good news is texting has become more acceptable in recruiting. In fact, a survey by Workstream showed that 66% of job seekers find it acceptable to receive a text for an open role.
With some of the benefits of texting considered, here are some guidelines for text recruiting candidates.
Getting permission
Permission is critical when it comes to something as personal as receiving a text.
There are a few ways to ensure you've gotten permission.
The easiest way is when a candidate has already agreed to provide their phone number for text exchanges. This can happen on a career site or in a job application where the option is provided for applicants to receive texts.
The flip side is when you're proactively reaching out to talent. In some cases, candidates may explicitly state their phone number in their online profiles or resumes. In that case, you can send them a text message introducing yourself and asking if they would be okay communicating over text.
If you found their phone number online without it being explicitly provided, refrain from texting them until you've received confirmation through email that they would like to be contacted via text.
Timing when texting
In the same way you would avoid sending emails at certain times, like during the weekend or a holiday, there's a timing to consider when texting.
A good rule of thumb when texting is keeping it to working hours (9 am to 5 pm).
A survey of job seekers found that texting any time between 8 am and 12 pm is ideal. If you know most people take lunch around 12 to 2 pm, you might also try that window since a passive candidate may check their phone during a work break.
It doesn't hurt at all to ask a candidate when they feel comfortable receiving texts.
They may let you know that they'd prefer to be texted outside of working hours or on specific days. This way, you show them that their experience during the process is top priority.
What are you texting
What you text will depend on the circumstances of your engagement.
If they applied directly for a role, you likely won't need to send basic information about your opening since they likely read the JD before applying.
Still, you'll want to introduce yourself and get to know them.
On the flip side, if you're reaching out to passive talent first (with permission) who don't know about your open opportunity, you'll want some info to fill them in.
The best way to go about your texts is to plan through each step of the engagement process.
Here's a framework you can use for text recruiting called SMS:
Starting Message

More Information

Scheduling Interview
Starting Message
Similar to an introductory email, here's where you are introducing yourself to talent.
You don't want to be texting paragraphs (those are usually a major turn off), so go for something concise and to the point.
Here are some examples:
If they applied for a job, something like:
"Hey [Name], thanks for applying [company name]'s open role! My name is [Name] and I'll be here to guide you through the process and answer any questions you have. Are you okay with communicating via text or would you prefer a different way?"
If you're reaching out for the first time, try something like:
"Hey [Name]! My name is [Name] and I recruit for [company]. I came across your latest project and thought you'd be a great fit for an open role we have. Let me know if you'd be interested in more info. If not, no worries at all I won't reach out again. Thanks!"
Of course, those are just examples. Given the more personal nature of texting, you shouldn't hesitate to add personal touches like in a normal text exchange.
Here are some more examples…
Humor
You can recognize the potential awkwardness of the situation by throwing a line like
"I can confirm, I am a real person" or a fun emoji.
Energetic
If you see yourself as an energetic or motivational person, use that in your messaging by saying:
"I'd love to connect you to a career that empowers you to learn and do more!"
And more.
More information
If a candidate reaches out and expresses interest in learning more, you're ready to provide them with the information they're looking for.
If they don't ask for any specific information, have a general sense of the basic information you want to convey such as few key pointers about the role, the organization, the process and why you think they fit.
Otherwise, let them guide you on the information that wants to hear.
Schedule Interview
If they would like to proceed to the interview process, you'd be able to schedule interviews over text.
Since you already have their number, setting up a phone screen becomes even easier.
There are also integrations that exist for calendar scheduling interviews through texting in the same way they can be done for emails.
Templates
For each of the three stages above, templates will help you stay organized and efficient with the information you want to convey.
For the starting message, you can have a few templates that:
Convey different introductory information

Use a different tone or message length
By doing so, you'll have a few options to choose from and be able to test which templates garner the most responses.
For more information messages, you can have a few templates that:
Convey different information based on scenarios of what talent is looking for

Template based on salary information

Template based on work/life balance information

Template based on the interview process

Use different tone and length
You probably guessed it, but you can also have different templates for scheduling interviews.
Tracking how texts perform
Like any form of engagement, it's important to track your performance.
Here are three common metrics to consider when sending texts:
Delivery Rate: has the message been delivered

This will indicate your data quality

If there are high amounts of undelivered messages, you may have a data issue so messaging more people via text should be halted while that's sorted out

Reply Rate: The percentage of candidates who have replied to your texts

This will be a good point of comparison to your email reply rates to see if texting has been more effective

Based on the templates or messaging you use, you can also compare and contrast what performs best

Opt Out Rate:

If you're messaging talent through an automated platform, there will always be an option for talent to unsubscribe from future correspondence

A high opt out rate will let you know if the individuals you're reaching are not the right audience, if texting is the right medium to reach them or if you need to drastically improve messaging
Texting Your Future Hires
No matter how you communicate with candidates, it's important to remain empathetic and respectful in your outreach. Technology will continue to advance and help us connect in different ways. It's up to us to ensure we use it effectively and ethically in talent acquisition..
Learn more ways to engage with talent beyond email by taking our Outbound Recruiting Academy Course.
newsletter
Subscribe for our daily news
Please use a valid work email.
By filling out this form you agree to hireEZ's Privacy Policy and consent to receive communications from hireEZ.
newsletter
Subscribe for our daily news
Please use a valid work email.
By filling out this form you agree to hireEZ's Privacy Policy and consent to receive communications from hireEZ.
Stay Up-to-Date on Future Talent Acquisition Events
Please use a valid work email.
By filling out this form you agree to hireEZ's Privacy Policy and consent to receive communications from hireEZ.
3:03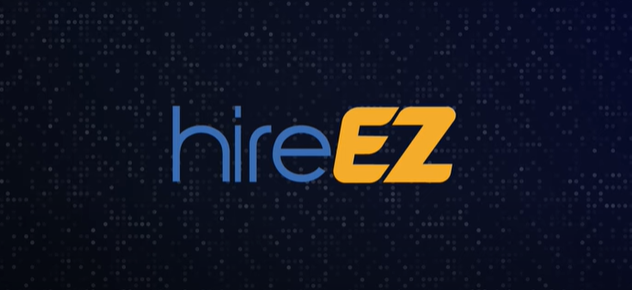 hireEZ - Outbound Recruiting Made Easy!
4:51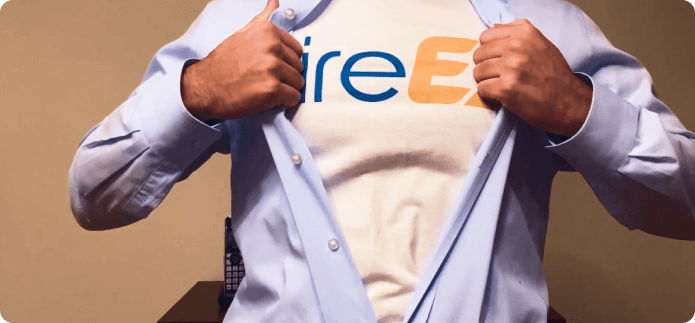 A Hiring Superhero Rebrand Made EZ