Eliminate The Hassle Of Back-And-Forth Emails To Schedule Meetings
Tired of back-and-forth emails to schedule meetings with candidates? With hireEZ, you can easily share real time availability information. Candidates can pick from available options and accept meeting invitations on demand in just a few clicks.
CONTACT SALES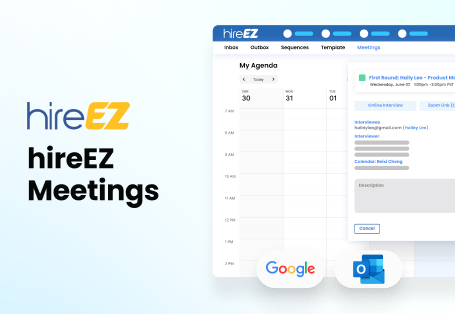 Easily schedule meetings with candidates and internal interviewers using real time availability
Virtually eliminate the need to email candidates for their availability and manually compare that with the calendars of internal interviewers. Compatible with Google Calendar and Microsoft Outlook.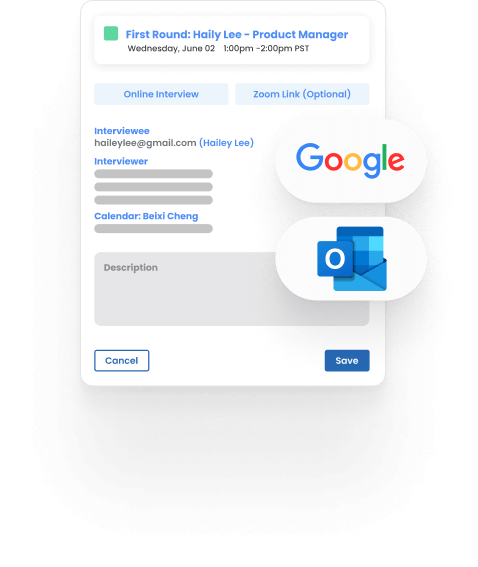 Customize calendar preferences by time, day of week and date range
Set your calendar availability preferences and allow candidates to pick and choose a time that works best for them in just a few clicks. You can also specify the date range that allows invitees to select a meeting window after receiving the link.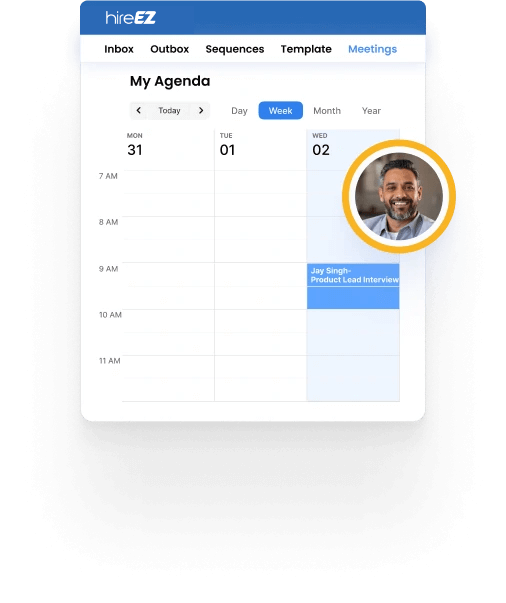 Accelerate the
interview process
Give candidates the ability to schedule meetings on demand using real time availability information. Sync calendars in real time and eliminate the hassle of double booking.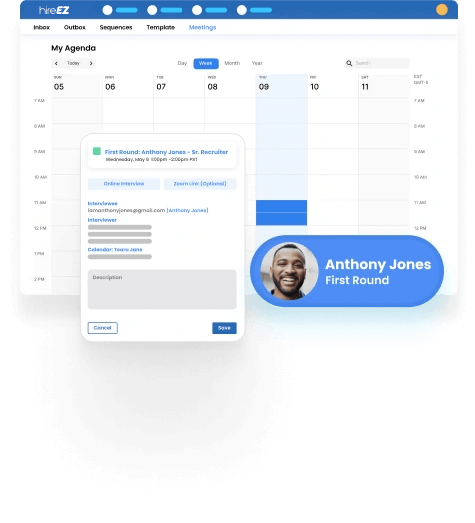 "Scheduling meetings with candidates used to be a nightmare. Sometimes I would be trading a dozen emails just to schedule one panel interview. I was spending more time looking at calendars than sourcing quality talent. With hireEZ, I can spend more time on improving the candidate experience."