Back to Content
3 Reasons Why Employer Branding is Important in Recruitment
JANUARY 25, 2022 3 min read
Hi, there!
You can use this audio player to convert website page content into human-like speech.
1.0X
If recruiters have one wish for Christmas, it would be seeing a candidate who matches the job description, exudes phenomenal communication skills, demonstrates strong leadership, has a record of outstanding performance and brings with them a professional portfolio that screams, "I am an amazing employee."
While this would be the ideal scenario, everyone is human and no one is perfect. That's why a recruiter's job is essential. While recruiters strive to find that ideal candidate, let's stop and consider how a recruiter could create an attractive employer brand that will make quality candidates eager to apply to the company
What is employer branding and why is it so crucial for efficient recruitment?
In sum, employer branding allows companies to showcase their reputation to attract new potential employees and even customers through multi-digital channels. The company's vision, company values and mission statement are all associated with the company's branding to allow people to understand what the company represents. A solid and creative employer brand will help bring more quality hires in recruitment and communicate that via a robust online brand presence.
Here's why that is important:
Your brand helps to recruit for you
When a company's brand is authentic, it will automatically attract the right talent. Many active applicants visit not only the company's website, but also social media accounts to gain quick insights into the company's brand, culture and image. Especially after the pandemic and the Great Resignation, research has shown that many workers prioritize company cultures when looking for a new job.
Your employees become the company's "influencers"
Effective employer branding excites current and potential employees. If employees are happy, referrals are more likely to kick in without much recruiting work.
Improves overall candidate and employee engagement
A professional and communicative approach to candidate engagement is always a plus in recruiting. A brand starts with excellent communication and transparency.
The phrase, "You will not get a second chance for a first impression," isn't a new idea. Recruiters are usually the first point of contact when candidates inquire about a new potential opportunity. However, the first impression does not start with the recruiter; it begins with the job description or the company website.
Here's how creating an attractive employer brand could benefit your recruitment in the long run:
The benefits in the recruitment of employer branding:

Provide insider information for potential employees about the company's mission, values, cultures and more.

Decrease the overall time and cost per hire, as applicants will come to you if they are attracted to the company.

Build credibility and trust with potential employees, investors and even customers.
A successful and effective employer branding strategy requires help from recruiters and all teams. Here are some ways to create a better employer brand and candidate experience:
Not sure why candidates are dropping off? Leverage these strategies in your recruitment process.
To sum it up, employer branding does not start with the recruiter; it begins with the first-hand information candidates see – your website, your social media messaging, first outreach, etc.
Employer branding in recruitment aims to attract potential candidates to the company with excitement, motivation and inspiration through the employer's mission and values. It's worth your investment – don't miss out on another potential talent with poor employer branding.
newsletter
Subscribe for our daily news
Please use a valid work email.
By filling out this form you agree to hireEZ's Privacy Policy and consent to receive communications from hireEZ.
newsletter
Subscribe for our daily news
Please use a valid work email.
By filling out this form you agree to hireEZ's Privacy Policy and consent to receive communications from hireEZ.
Stay Up-to-Date on Future Talent Acquisition Events
Please use a valid work email.
By filling out this form you agree to hireEZ's Privacy Policy and consent to receive communications from hireEZ.
3:03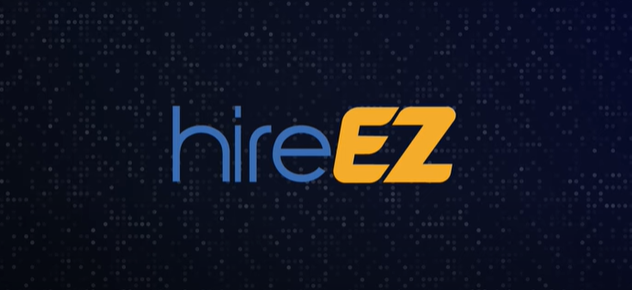 hireEZ - Outbound Recruiting Made Easy!
4:51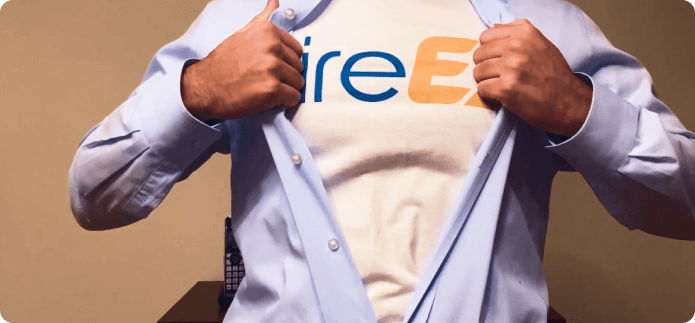 A Hiring Superhero Rebrand Made EZ