Back to Content
SourceCon 2022 Recap: DE&I Gets Personal and Rethinking Engagement
October 26, 2022 4 min read
"AH, LET'S GO!"
It's a chant that could be heard throughout the Seattle Art Museum.
Why? The talent acquisition community was finally reunited at SourceCon for the first time since the pandemic.
Not only was it a return for industry veterans, but over 80% of attendees were participating in SourceCon for the first time.
As Editor Tangie Pettis explained, "SourceCon started in 2007 as an idea to collaborate and bring the TA community together. If you're here by yourself, this is now your community and your friends. You will not be alone by the end of the conference."
We got a chance to speak to these energized attendees and hear from thought leaders about the current and future state of TA.
Here are some of our biggest takeaways:
1. DE&I Must Become Personal
It was amazing to see diversity discussions kicking off and concluding sessions at SourceCon 2022.
What was more impressive was how refreshingly personal these discussions were.
Global Sourcing Leaders Vanessa Raath and Balazs Paroczay set the stage for these diversity discussions with insight into why it's such a critical topic to them.
Balazs relayed his experience realizing he was gay seven years ago while being married to a woman with kids. He explained his realization, "I had a life and I was the member of the majority… now I have a life where I lack privileges."

Vanessa shared her own journey growing up during the apartheid in South Africa where she was denied the opportunity to make friends with other racial groups.
As these stories were told, you could feel the focus in the room sharpen. When it got personal, people paid even more attention.
With a seemingly lower prioritization of DE&I based on recent TA statistics, it seems like organizations need to take things personally for DE&I to be a committed, long-term investment.
2. TA Needs To Keep Thinking Differently
At HR Tech 2022, we heard an amazing (and genius) story about how one recruiter used online dating platforms to source for talent. While some people went in looking for love, they left with a fantastic job opportunity.
This incredible story is just one example of how talent acquisition professionals always try to think differently in order to find, connect and hire talent.
That's why we weren't surprised when this year's SourceCon 2022 was themed "sourcing reimagined."
It's imperative that talent acquisition professionals continue to be thought leaders for the sake of organizations worldwide.
3. Engagement Must Go Beyond Traditional Channels
As hosts of the "Candidate Engagement" roundtable at SourceCon, we were inspired by the insights attendees shared about how they felt about candidate engagement in today's market.
Words like "personalized" and "human" were frequently used with an emphasis on standing out to talent beyond traditional channels.
Global Head of Talent Sourcing Shally Steckerl explored the concept of native messaging which educates and informs rather than encourages someone to traditionally apply. This may involve sending talent specialized and recommended content about the organization rather than sending a job posting.
Technical Recruiter Amir Hakimjavadi echoed a similar idea about the importance of building your own personal brand through content creation so it's much easier to for an audience of job seekers to engage you.
Ultimately, candidate engagement is heading in a direction of greater specialization and experimentation – which is necessary now more than ever. We're excited to see how this pushes the reach of talent acquisition even further.
Pushing Forward TA
"Our profession is very different than other jobs. We reside in HR and TA and it's about time the world started to realize how important our role is… Without us, companies will not be able to hire people." - Shally Steckerl, Global Head of Talent Sourcing LTK
We couldn't agree more. We were so thrilled to be able to connect with those new and experienced in the industry. If you couldn't connect with us at SourceCon or want to learn more, discover our outbound recruiting platform.
newsletter
Subscribe for our daily news
Please use a valid work email.
By filling out this form you agree to hireEZ's Privacy Policy and consent to receive communications from hireEZ.
newsletter
Subscribe for our daily news
Please use a valid work email.
By filling out this form you agree to hireEZ's Privacy Policy and consent to receive communications from hireEZ.
Stay Up-to-Date on Future Talent Acquisition Events
Please use a valid work email.
By filling out this form you agree to hireEZ's Privacy Policy and consent to receive communications from hireEZ.
3:03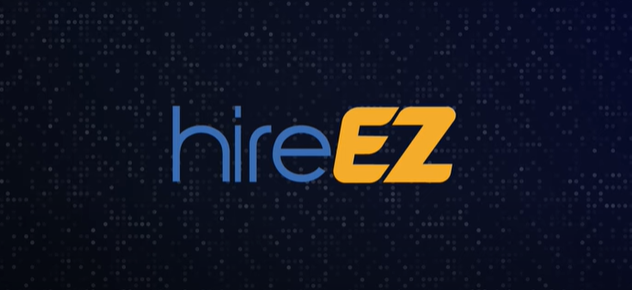 hireEZ - Outbound Recruiting Made Easy!
4:51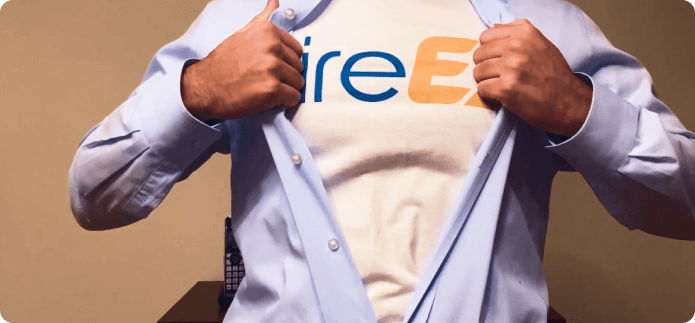 A Hiring Superhero Rebrand Made EZ