Last week was incredible.
While there's no shortage of electricity in Las Vegas, the energy at this year's HR Tech Conference could have powered every hotel on the strip.
Seeing so many new and familiar faces together again exchanging ideas, laughs and drinks reminded us again why the TA/HR community is so special.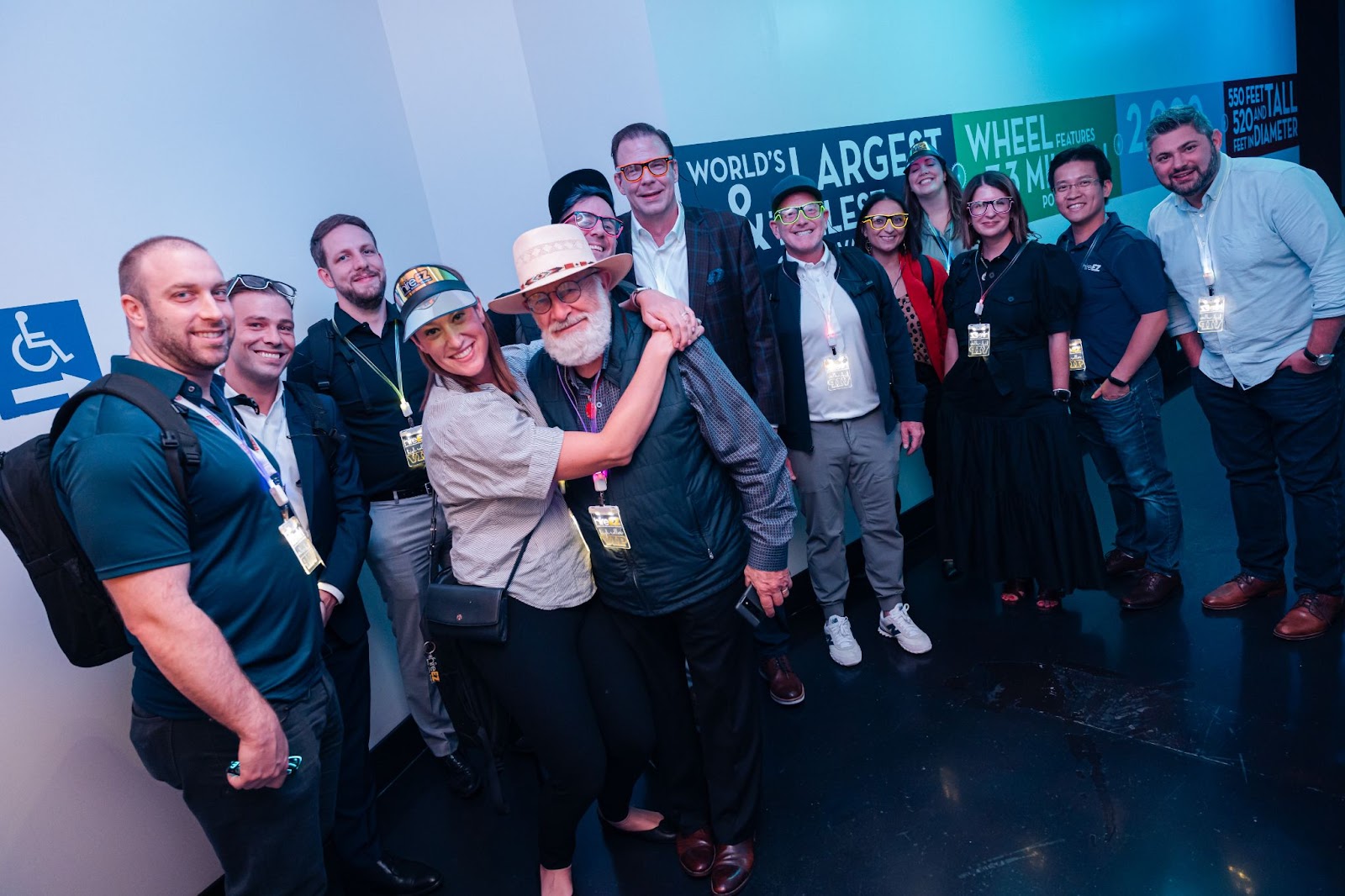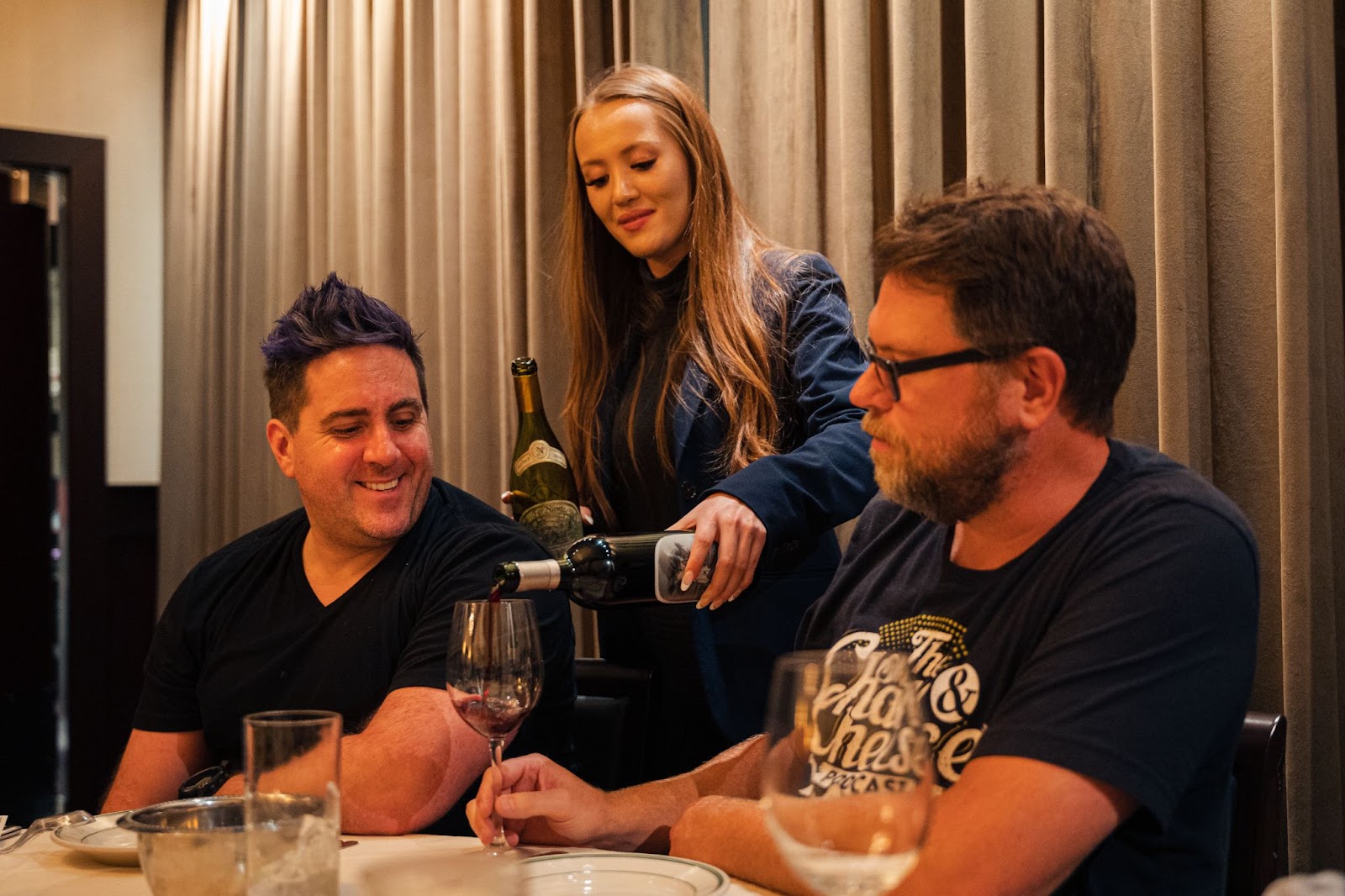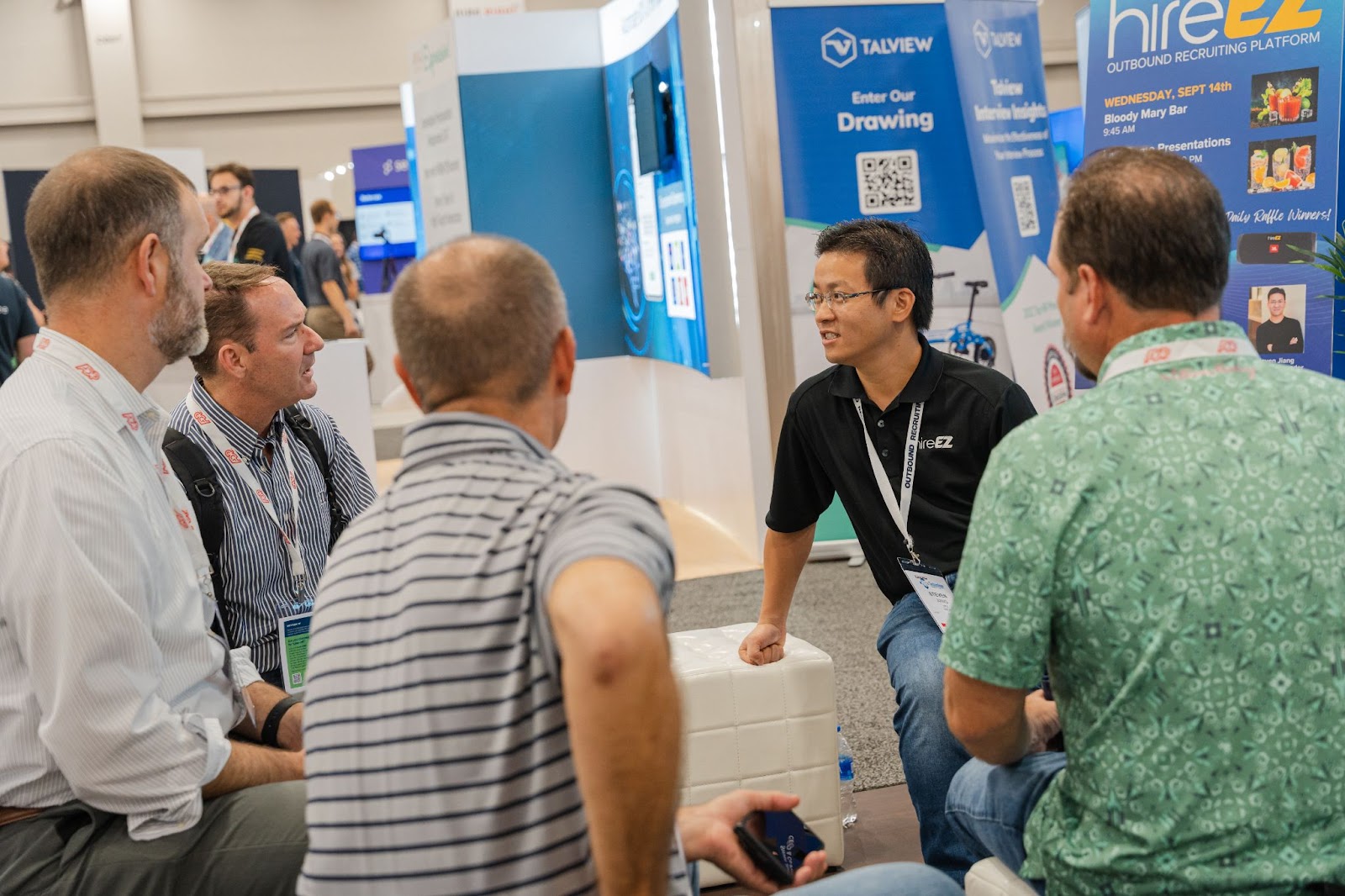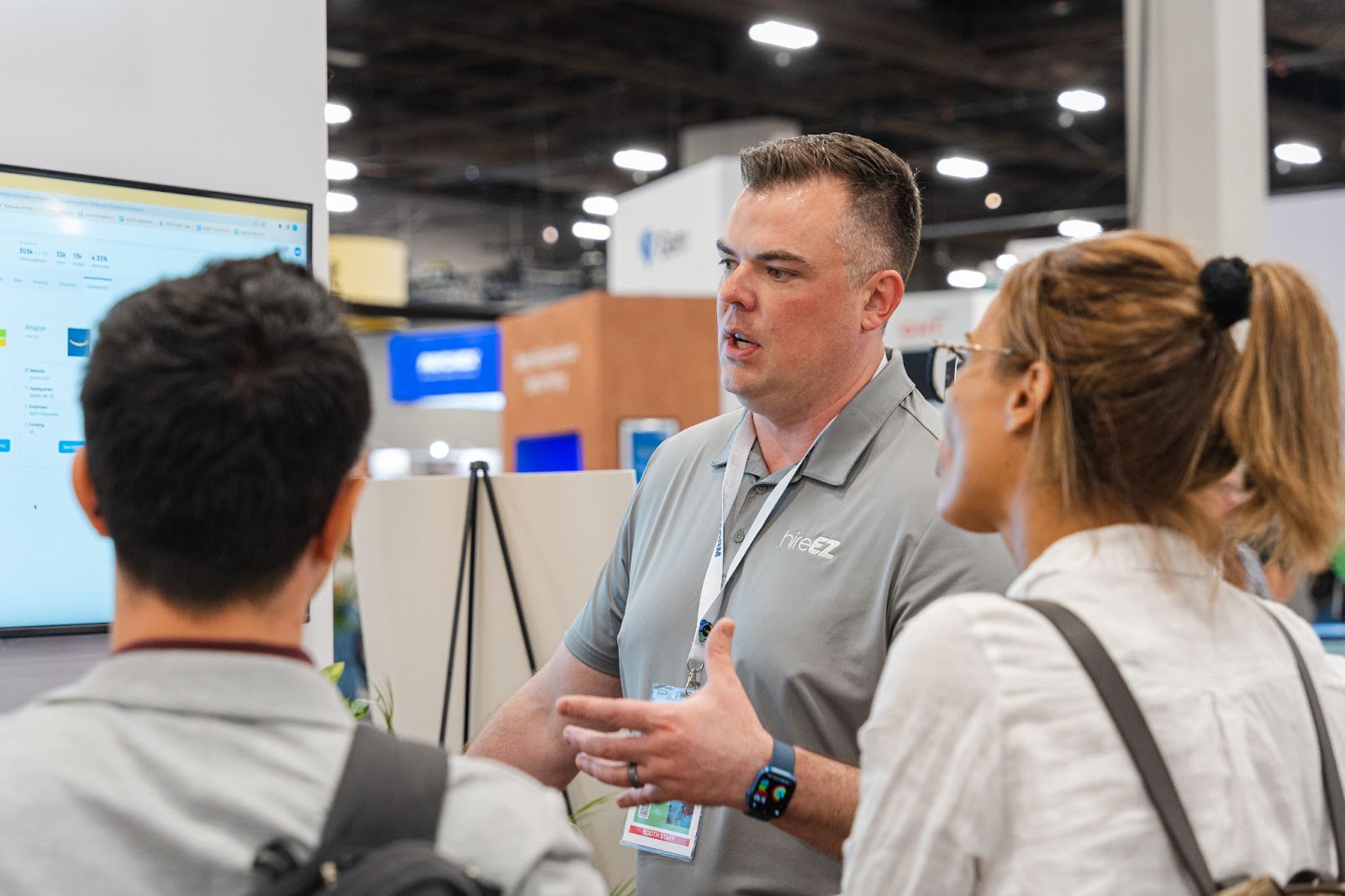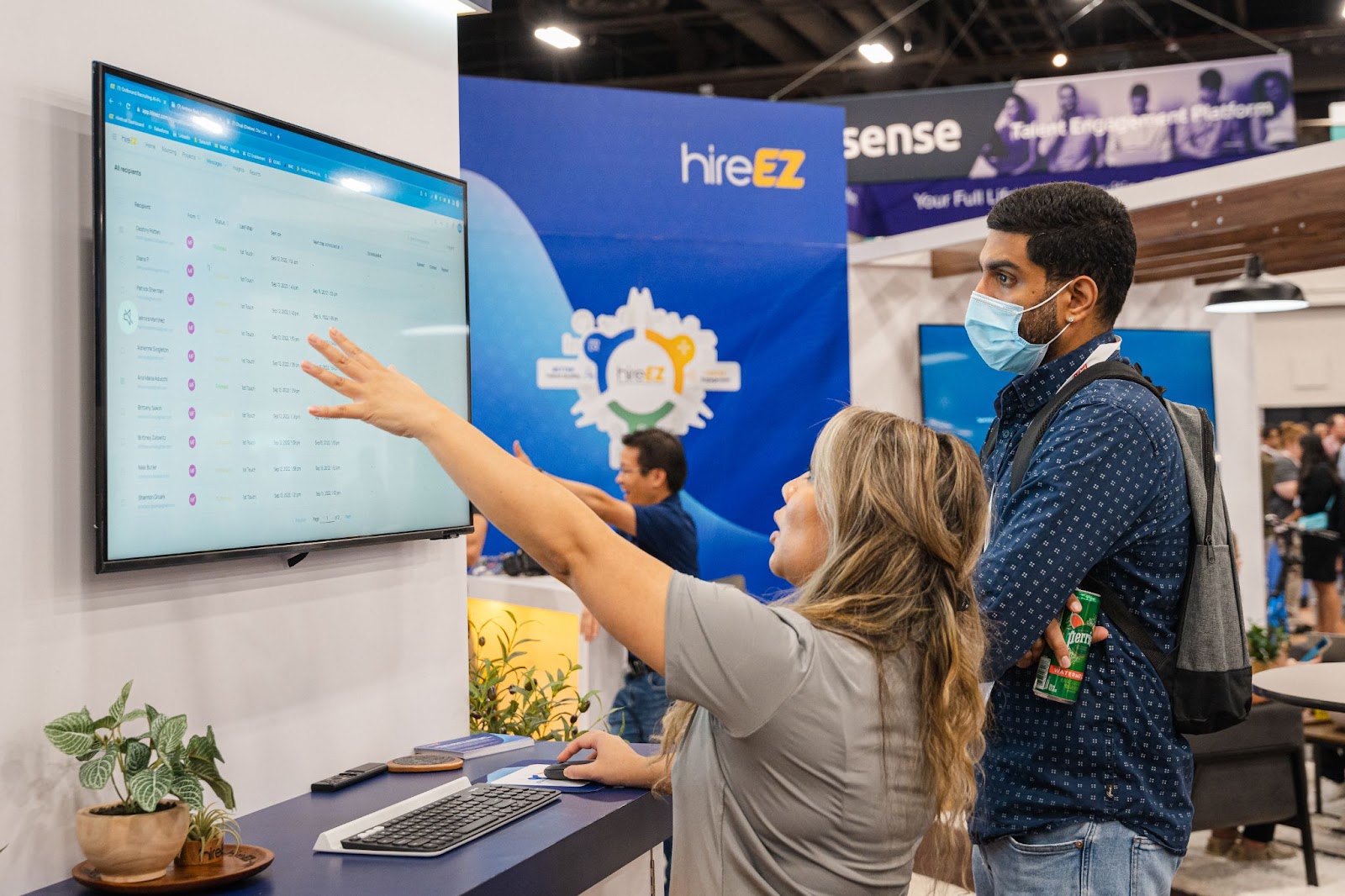 We sat in on some incredible recruitment conversations and we wanted to share our top three recruitment trends to keep an eye on for 2022.
Investments in TA Tech Won't Slow Down
73%.
That's how many organizations plan to increase TA spend in 2022, according to Aptitude Research presented by Founder of WorkTech George LaRocque.
Founder of Aptitude Research Madeline Laurano even uncovered that, "70% of companies [they surveyed] said even if we hit a recession, we will continue to spend the same or increase our investment in TA tech."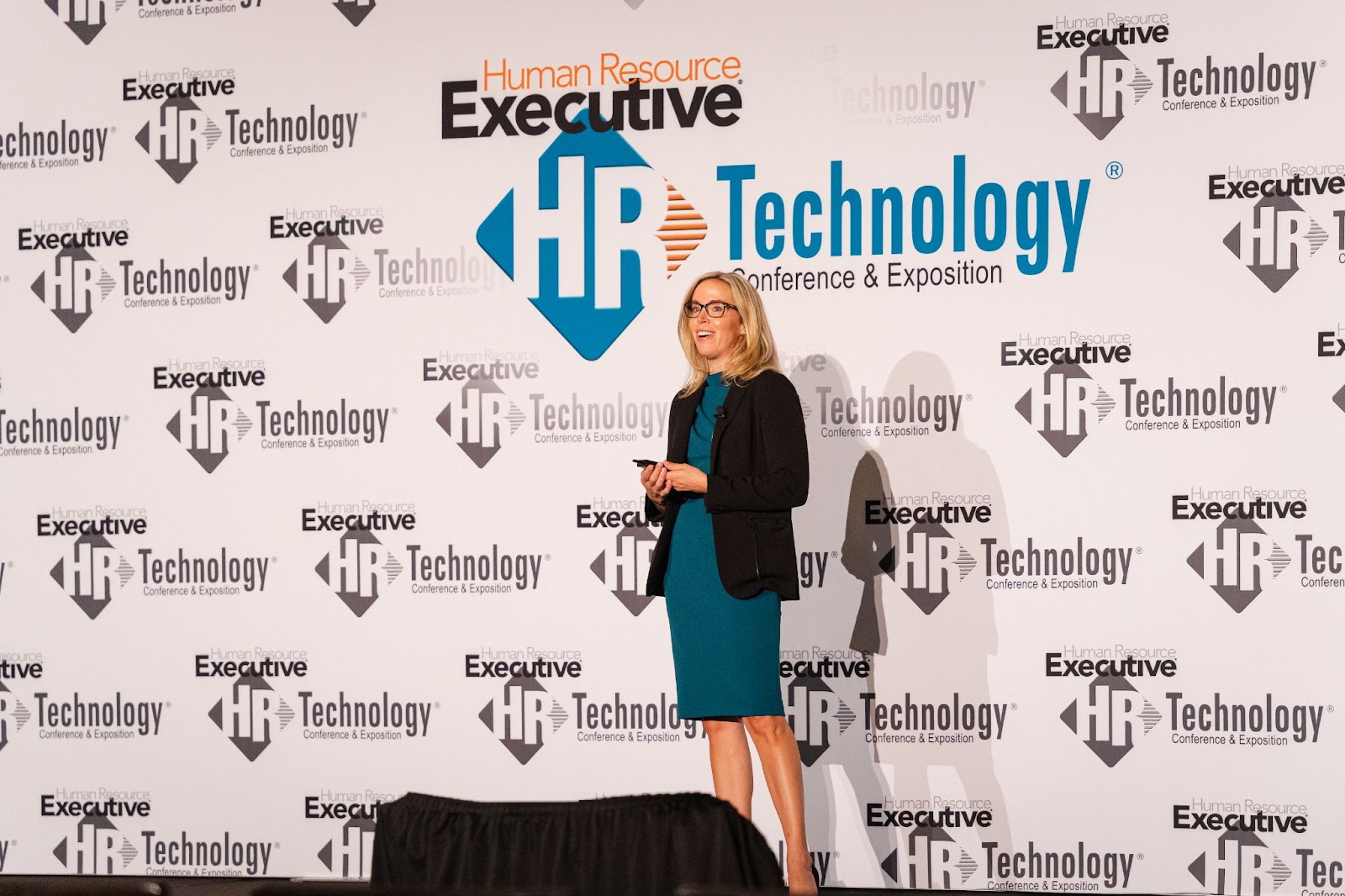 Regardless of economic uncertainty or the market, it's clear that most organizations are steadfast making sure their recruitment functions improve.
Yet, the question becomes: where are those investments being made?
George pointed out two areas in particular that became top priorities according to a survey of over 1000 global TA leaders:
With 21% of the workforce quitting in 2021 and continued issues of talent quality cited by recruiting teams across the board, organizations will need to invest in a recruiting platform that provides better talent quality along with greater efficiency across the recruiting cycle.
An Unfortunate Slow-Down on DE&I
While candidate volume and hiring velocity were two areas of high priority, a few recruitment thought leaders expressed their disappoint and concern with DE&I prioritization.
In George LaRocque's survey of 1000+ TA leaders, only 75% earmarked diversity as a high priority. He explains, "I've been a bit disappointed with the amount of capital invested in solutions for diversity" especially in comparison to the previous two years.
Madeline Laurano expressed similar concerns when identifying the top drivers in TA tech investment decisions saying "the second key driver in 2021 was DE&I and reducing bias… when we did the research this year, it was a little surprising and maybe even disheartening that reducing bias was the fourth-leading driver – no longer number two."
While these thought leaders understood that technology isn't the holistic fix for the underlying issues surrounding diversity, equity, inclusion and belonging, it's still troubling that organizations have pulled back their financial investments in this area.
Talent Intelligence Platforms On The Rise
Global Industry Analyst Josh Bersin shared a slew of insights on the HR/TA industry. One term he identified for recruitment was "talent intelligence platforms."
He explains, "When AI was first discussed [five or six years ago], we kind of thought it was going to be some sort of algorithm that might make our chatbot more intelligent or help us match candidates to jobs… what we didn't realize is that none of that would work without a great data set.
We needed a few years to get this technology to the market and building up a data set of our companies and others for the AI to make recommendations."
In short, AI-driven recruitment technology is ever-present in our market. With that said, platforms with access to the best data sets and are able to leverage them to help recruit and retain (among other areas) will provide immense value to organizations.
We had such a blast at HR Tech 22 and we can't wait to go back next year! If you want to view more recruitment insights, visit our content library!
newsletter
Subscribe for our daily news
Please use a valid work email.
By filling out this form you agree to hireEZ's Privacy Policy and consent to receive communications from hireEZ.
newsletter
Subscribe for our daily news
Please use a valid work email.
By filling out this form you agree to hireEZ's Privacy Policy and consent to receive communications from hireEZ.
Stay Up-to-Date on Future Talent Acquisition Events
Please use a valid work email.
By filling out this form you agree to hireEZ's Privacy Policy and consent to receive communications from hireEZ.
Continue Learning with Us
Discover the power of getting certified in Outbound Recruiting.
Explore Certifications
3:03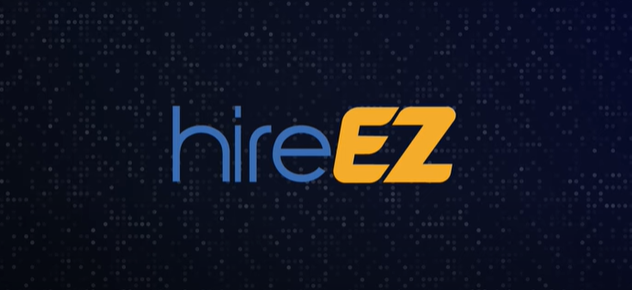 hireEZ - Outbound Recruiting Made Easy!
4:51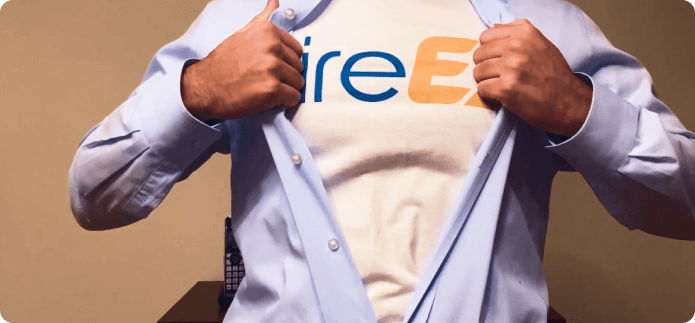 A Hiring Superhero Rebrand Made EZ