Back to Content
Didn't Attend Hiretuality? Here Are 5 Recruitment Hacks You Missed Out On
JANUARY 25, 2022 3 min read
Hi, there!
You can use this audio player to convert website page content into human-like speech.
1.0X
In 2020, it felt like we barely used the word "win."
But the good news is — if you're reading this you made it to a brand-new year, so congratulations! You're a winner to us, and this post was written to be read by winners.

At Hiretuality 2021, we shared some exciting news with hundreds of Talent Acquisition professionals who joined us for the live event. What was the big announcement?
There's much more winning to do.
In preparation for the Great Rehire,here's everything you need to know about our newest product releases and how our friends in the recruitment space are kicking things up a notch with their hiring team this year.
1. If only Google Scholar had filters to help you source….😢


Our crystal ball says Google Scholar isn't planning to make things easier for recruiters anytime soon. So when Lynette Ostrander, Senior Talent Scout at Jazz Pharmaceuticals, asked our team if we could help, we said… challenge accepted.
"With outside competition and small talent pools for niche research areas, I was spending hours looking through different publications and journals trying to find just one candidate that fit our needs," Lynette said.
If you thought scrolling through profiles in LinkedIn search results were as bad as it could get, imagine looking through tons of publications for an author who's a Medical Science Liaison with 6 to 8 years of experience and writes about Oncology with an emphasis on lung cancer research. Lynette had her hands full, especially when most of the candidates she would come across were people she had already reached out to before.
hireEZ's Scholar Sourcing gives Lynette and the Jazz Pharmaceuticals hiring team access to over 110 million profiles pulled from Google Scholar, arXiv, Xenodo, ResearchGate, and more. We then put our AI-powered filters into the mix so Lynette could specify her search based on topics, publications, citation volumes, and dates. The result? A fresh list of candidates that she'd want to contact right after her Hiretuality session was done.
2. The right partner is waiting for you ❤️
Valentine's Day is coming up very soon. While this means chocolate and flowers for some, too many recruiters still feel alone or dissatisfied with their partner. To be clear, we mean their recruitment technology partner.
As Claire Liao, hireEZ's Partnerships Manager, explained, "it can be difficult to find the tech that's just right for you that fits your unique workflows and practices." When technology vendors are unable to meet your needs, that's when your relationship begins to strain.
We've always prided ourselves on helping recruiters find their perfect technology partner. Last year, we introduced hireEZ's EZ Rediscovery, which integrates with over 30+ ATS providers. This year, we're expanding on our partnerships to help uniquely customize your tech stack.
With hireEZ Apps, recruiters will soon be able to leverage the resources and capabilities of multiple vendors all within hireEZ. This includes:
Centralizing your talent data within hireEZ's web application

Automating tedious administrative work

Resume searches on job boards, like Dice and Monster, and more!
3. Big stats, big moves

Did you know that the acceleration of digitization will lead to 149 million new tech jobs by 2025? Were you also aware that while overall unemployment skyrocketed to 14% during the pandemic, tech unemployment never crossed above 6% during that time?
John Hassett, VP of Sales at Dice, illuminated some major tech hiring challenges during his session, like heavy competition for talent and limited pools of qualified candidates. Without an understanding of these challenges, how would you know to invest in tools that allow for tech-specific sourcing and access to the biggest pools of available talent? Unfortunately, this dilemma is one that recruiters deal with across industries.
The solution? Recruiters should work to understand all of the trends, challenges, and opportunities facing your industry. Whether that involves listening to industry experts or using tools that give real-time analytics of your industry's talent market, it's more crucial than ever to know your industry inside and out.
4. How do you spell a win? A-G-I-L-I-T-Y

With so much changing in 2020, agility and adaptability are key traits for both your tech stack and your own approach to recruiting. Shea Shepard, Head of Talent Acquisition at HackerUSA, put it perfectly when he said, "you have to find a tool that has the agility to adjust to your own goals over time. It doesn't matter if that goal changes in a few months or in a few years."
What does adaptability look like? With recent increases in resource digitization and remote work, Shea has adapted his hiring strategy by tapping into a global talent pool. He explains, "as we opened up our geographic talent pool, hireEZ was right alongside us to help us focus on finding that talent. We couldn't have reached 50% of the workforce that our competitors missed without hireEZ."
5. Doesn't G-Suite just make recruitment that much sweeter?
If we had to guess, you've probably used Google search or Gmail at some point in the past 24 hours. We've already started integrating with Google's services, and we don't plan on stopping any time soon.
With updates to our Chrome extension, and feature capabilities with Google Search and Gmail, hireEZ is ready to help you source and engage with candidates right from G-Suite. By finding effective tools that fit your workflow, the possibilities are endless for what you can accomplish in your daily recruitment tasks.
Finding Value
"If there's anything to takeaway, recruiters have to remember how valuable they are. They bring so much to society, and we can never forget that." – Steven Jiang
With everything going on, it can be easy to forget how important you are as a person and as a professional. As you go on to craft your strategies for winning the Great Rehire, feel confident in your ability to win. And if you ever become unsure or need a helping hand, know that hireEZ is here to support you with the latest recruitment ideas and innovations for success.
If you weren't able to register for Hiretuality but would still like to know more about these new features, talk to our team today.
newsletter
Subscribe for our daily news
By filling out this form you agree to hireEZ's Privacy Policy and consent to receive communications from hireEZ.
newsletter
Subscribe for our daily news
By filling out this form you agree to hireEZ's Privacy Policy and consent to receive communications from hireEZ.
Stay Up-to-Date on Future Talent Acquisition Events
By filling out this form you agree to hireEZ's Privacy Policy and consent to receive communications from hireEZ.
3:03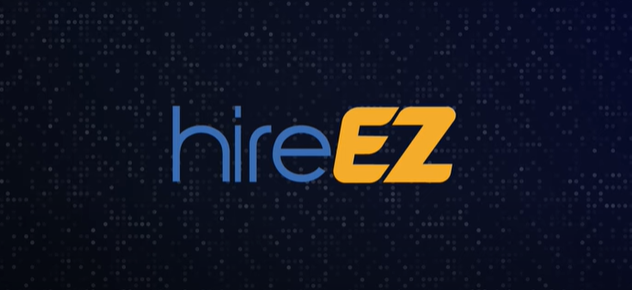 hireEZ - Outbound Recruiting Made Easy!
4:51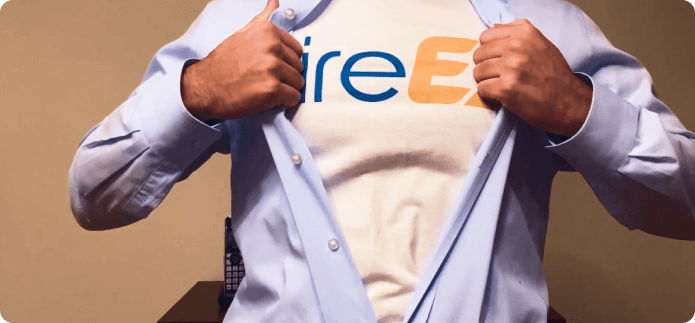 A Hiring Superhero Rebrand Made EZ