Hi, there!
You can use this audio player to convert website page content into human-like speech.
1.0X
For decades, recruiters have been trained to be inbound recruiters – posting job ads, sorting through applications, and making phone screens with candidates. In contrast, most recruiters aren't trained to be outbound recruiters because it is a fairly new concept. Traditionally, inbound recruiters contact people who have already expressed their interest in working with the company. On the other hand, outbound recruiters actively contact and convince talent who may or may not know who you are! However, the nature of today's market has changed. It is forcing recruiters on doing BOTH inbound and outbound recruiting; hence, if you're not doing outbound recruiting, you're going to struggle to hire.
Becoming an outbound recruiter involves evaluating the talent needs in your company and varies from the industry. Based on a report conducted by Monster, here are some of the most challenging positions to fill:
High-skilled medical, such as specialist doctors and nurses
Scientists and mathematicians
Skilled trades include electricians, carpenters, machinists, mechanics, welders, and plumbers.
Engineering and architecture
IT computer specialists include AI analysts, software developers and programmers, and database administrators.
Executives
High-skilled technicians, such as health, telecommunications, and environmental technicians
Transportation, such as drivers
Construction and extraction workers in mining
Community and social service workers, such as counselors, therapists, and social workers
If you're a recruiter actively recruiting for some of these jobs or struggling to fill any job positions, becoming an outbound recruiter might be the solution to your headaches. However, the goal of becoming an outbound recruiter by no means is to steer away from all inbound recruiting strategies; instead, it is to implement a new outbound recruiting approach to help you overcome these challenges and hire faster. Ultimately, it all depends on your talent needs and hiring goals; outbound recruiting could be a solution to help solve the issue of the inability to hire the right talent.
What Should an Outbound Recruiter Do?
If you're considering becoming an outbound recruiter, Maren Hogan, the CEO of Red Branch Media, provided an insightful graphic to help differentiate various inbound strategies and outbound strategies:
| INBOUND | OUTBOUND |
| --- | --- |
| Content Marketing | Cold Outreach (call, email, SMS) |
| Job Posting | Direct to Candidate (via portfolio v resume) |
| Career Site Focus | Talent Pipelining (reach out proactively) |
| Review Campaigns (Glassdoor, etc) | Passive Candidate Nurturing |
| SEO | Headhunting/Poaching |
| Social Media inc. LinkedIn | Customized Approaches |
| Employee Referrals | |
Now, as you can see, outbound recruiting strategies revolve around actively reaching out and cold-messaging. While its proactive approach may be daunting at first, outbound recruiting may bring a positive spin in both recruiters and candidates. Recruiters have a more qualified talent pool with targeted and qualified candidates, whereas candidates will feel more respected and wanted. Therefore, it is essential to implement outbound recruiting in your recruiting workflow; why? As Maren Hogan continues to suggest, "LinkedIn has been claimed by some to be a sales pitch hub, where most only connect to sell or hawk their wares, leaving little space for true professionals seeking their next role, or anyone but the most intrepid (or well-funded) recruiters to find talent." And, in addition to the Great Resignation? It becomes even more complicated for recruiters to fight through them to find the right candidate for their organization with only inbound recruiting tactics.
Outbound Recruiter Should Be A Category
It is important to note that it is necessary to do a mix of both inbound and outbound recruiting, while in some cases, it will be more towards outbound based on the industry you are in and the positions you are recruiting for.
It is clear that some roles are easier to fill than others; however, to hire quality candidates, outbound recruiting allows recruiters to target promising candidates with a proactive approach. At hireEZ, we see the struggles that recruiters face and we're going to take the lead to create and define the category of outbound recruiting to give the power back to the hands of recruiters and help make it easier for them to find the right and suitable candidates.
What Makes up a Successful Outbound Recruiter?
Many people say, "Practice makes perfect," or at least, better. Becoming a successful outbound recruiter involves a lot of research of the concept, practice, and understanding of business talent needs. If you haven't learned some of the best practices of outbound recruiting, make sure to check out this How-To blog. Although there is no perfect answer on "Who is the best outbound recruiter," to become an outbound recruiter champion is through leveling up current recruiting strategies with a feasible outreach approach to fight through the market.
Now, we're not saying that becoming a successful outbound recruiter should take inbound recruiting strategies entirely out of the process; however, to reach and recruit for the highest potential in the market, recruiters must adapt this new and strategic approach of outbound recruiting.
If you're interested in mastering the art of outbound recruiting with the right technology, talk to our sales team today.
newsletter
Subscribe for our daily news
Please use a valid work email.
By filling out this form you agree to hireEZ's Privacy Policy and consent to receive communications from hireEZ.
newsletter
Subscribe for our daily news
Please use a valid work email.
By filling out this form you agree to hireEZ's Privacy Policy and consent to receive communications from hireEZ.
Stay Up-to-Date on Future Talent Acquisition Events
Please use a valid work email.
By filling out this form you agree to hireEZ's Privacy Policy and consent to receive communications from hireEZ.
3:03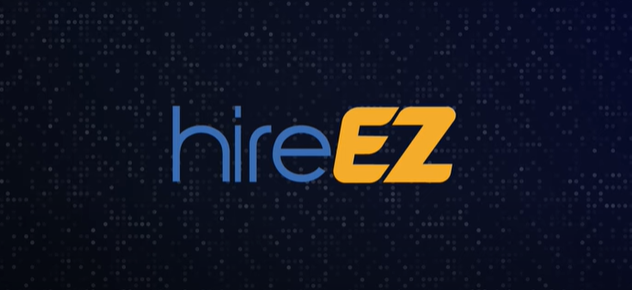 hireEZ - Outbound Recruiting Made Easy!
4:51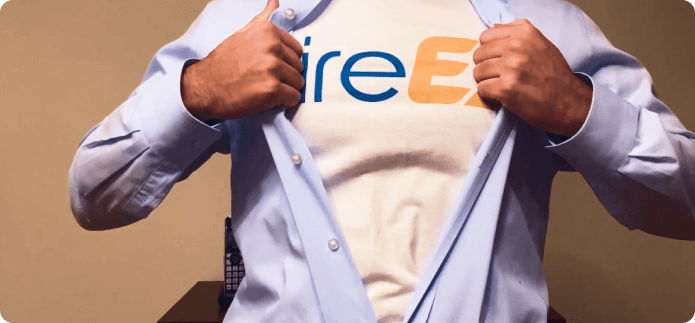 A Hiring Superhero Rebrand Made EZ