Back to Content
12 Recruiting Email Subject Lines To Stand Out to Candidates
February 16, 2023 8 min read
How flooded is your email inbox on any given day?
From brands you love to politicians you've never heard of before, we're sure there are lots of people trying to get your attention.
But who's succeeding?
Whoever it is, they're likely catching your attention with a successful subject and sender line. So how can you be successful?
Great question, let's dig into some of the ideas (and a few hot takes).
First off, let's talk about some challenges.
Challenges When Crafting Subject Lines
Challenge 1: Standing out
The average American worker receives over 100 emails a day. That's just to their work email. They're likely doing what you're doing. Scrolling through, immediately deleting emails they think are spammy, quickly responding to easy asks, and adding longer responses to their to-do list.
Because of how people manage their inboxes these days, the subject line carries a heavy load. It will get deleted if it's unclear, annoying, or simply not compelling. There are too many other emails to compete with!
Onto the next challenge: saying enough
Challenge 2: Saying Enough
At the end of the day, the subject line is a small amount of text. You're trying to do many things with only a few words. From enticing people to open your email to adequately setting the stage for the body text, juggling the different purposes and goals of the subject line can be daunting. You can't give too much information, but you also want to keep it from being vague.
Okay, here's the last challenge we'll address in this video: the sender line
Challenge 3: The sender line
Part of a subject line's success will depend on who your audience thinks is saying it.
That's where the sender line comes in. Simply put, the sender line is the combination of the name of who the email is from and the email address. So who is your typical sender? Is it you, your CEO, another member of your team, or a catchall, something like, "Company Recruiting Team?" Are you using a general company email or one using the sender's name?
Whoever you choose will likely garner a different response from your audience, and it will also require a different angle, tone, or ask from your subject line. So how do you choose? This can be a tough one and can vary from audience to audience.
Now that we've highlighted these challenges, how can we tackle them? Well, we have some tried and tested methods for you to give a shot, and a couple of hot takes too!
Here's how to write a subject line that gets noticed, says enough, and uses the sender line well.
Hot Take Number 1:
As promised, I have a hot take for you.
Stop using do not reply emails or unmonitored inboxes you don't check!
Imagine someone approaching you at a networking event with noise-canceling headphones on. How much do you want to hear what they have to say? If you want your audience's time and attention, you need to be willing to give some of your own in return.
Principles for Writing Quality Subject Lines
Principle 1: Keep it snappy
At most, you only have a couple of seconds to get your point across. So make sure your subject line airs on the short side. Generally, an ideal range to shoot for is 5 to 7 words. I know, it's not a lot, but it is enough!
Your subject line doesn't need to convince anybody of anything except for this one thing: open the email. That's all you are trying to do! Give them enough context and enticement to click and trust the body of the email to do the rest.
When you're writing subject line copy, remember that less is more! Don't sub-ject your audience to too much information.
Principle 2: Be surprising, but not misleading
Have you ever gotten an email with a subject line that was so odd you clicked? I have too. It's a common tactic you'll see a lot in sales-type emails.
It's true that subject lines like this can get more opens, but getting opens isn't all we are trying to do.
Be careful with how you are representing the email in the subject line. Making candidates curious is good, but making them open just to find out you want something different or are someone different will likely lead to higher unsubscribe rates and annoyance on the part of your audience.
You want the subject line to entice candidates who are genuinely interested in what you have to offer. Anyone else can be segmented out later to a more appropriate messaging stream.
Hot Take Number 2:
One of the main types of surprise emails is using personal information from your audience's social media, online writing, or another repository of their lives. While this isn't bad, I encourage you to be strategic and empathetic when you utilize information the candidate hasn't given you directly.
Ask yourself before sending: "How would I feel about a stranger approaching me from this angle? Does this information seem friendly or a little awkward?"
We once heard of someone expressing concern about someone else's dog in an email, and it ended up just being a standard sales pitch. Let's give that guy a round of a-paws for a truly bad idea!
Principle 3: Test, test, test
I can give you a thousand ideas for improving your subject line, but the best thing you can do is continue to test out different ideas.
From the challenges I outlined earlier to the two other principles, testing will be your best way to know what your audience wants to read. Be and stay curious. And it's okay for a miss every now and then! It happens to all of us, and testing will show you how to be more successful in the future.
The main thing to remember when you're testing is to start out very simple.
Choose one bit of your standard subject line formula to change.
Whether it's the length, tone, sender, or something else, just make the one change and see how it goes. I'd recommend doing the same kind of test at least three different times to get a more holistic view of the results. Don't assume a one-off test is an open-and-shut case.
So we've been over some principles and challenges. Now, we are going to do some rapid-fire ideas! We've tried and tested these methods, and they'll give you somewhere to start on your own.
Subject Lines You Can Use
Lists aren't just for BuzzFeed
People like lists! Try switching around a couple of your subject lines into a listicle format and see how it goes!
Examples:
5 ways to improve your sourcing skills

3 reasons you'd love to work here

3 company benefits you'll love
Open the channels of communication
People might be interested in what you have to say or offer, but it might not be the right time. Sometimes, it takes a while to hire the best candidate. Sometimes, it's best to open the channels of communication. Make these subject lines low-stakes, but intriguing.
Examples:
I want to introduce myself

I have some ideas for where to take your career

Did you know this about your industry?
Questions are helpful
One way to shake things up is by appealing to your audience's curiosity. It puts them in the driver's seat and creates a social connection.
Examples:
What's next in your career, [name]?

Are you considering a job change right now?

Are you wondering what's out there?

How do you feel about your role?
To emoji or not to emoji? 🤔
Breaking news for some: Emojis aren't just for texting anymore. Used correctly, emojis can add personality to an otherwise utilitarian subject line. Consider testing one out if you are trying to create fun or intrigue.
However, remember that you need to know the public persona of the emojis you use. Do some googling and social sleuthing before you choose the one you want to use. (Pro tip: be wary of fruit and veggie emojis. These can be dangerous) A picture can be worth a thousand words. Just make sure it's the words you want to say.
Examples:
5️⃣reasons you'd love to work here

Can we talk about your future? 🔮

Can your job be improved? 🛠
This is by no means an exhaustive list, but these are some options for you if you want to spice things up a bit!
Creating Subject Lines That Stand Out
We hope this blog helps you write killer subject lines that get your candidates one step closer to accepting a job.
If you want to learn more about subject lines or engage like an all-around outbound recruiting expert, visit the hireEZ Outbound Recruiting Academy today!
newsletter
Subscribe for our daily news
Please use a valid work email.
By filling out this form you agree to hireEZ's Privacy Policy and consent to receive communications from hireEZ.
newsletter
Subscribe for our daily news
Please use a valid work email.
By filling out this form you agree to hireEZ's Privacy Policy and consent to receive communications from hireEZ.
Stay Up-to-Date on Future Talent Acquisition Events
Please use a valid work email.
By filling out this form you agree to hireEZ's Privacy Policy and consent to receive communications from hireEZ.
3:03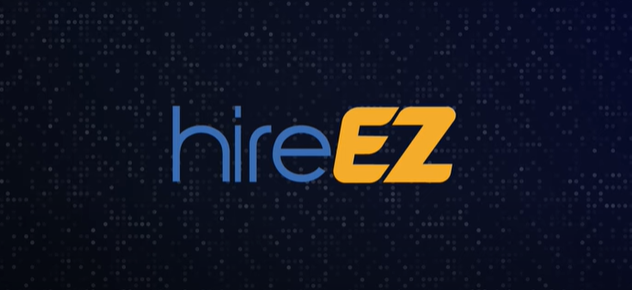 hireEZ - Outbound Recruiting Made Easy!
4:51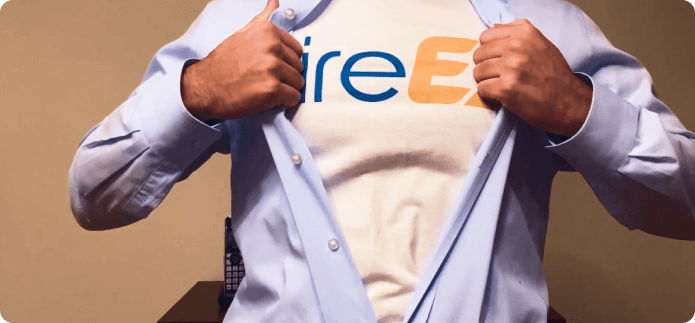 A Hiring Superhero Rebrand Made EZ