Hi, there!
You can use this audio player to convert website page content into human-like speech.
1.0X
In today's tech-centered employment market, the demand for software developers, system analysts, CIOs/IT managers, industrial engineers, and other similar positions are undoubtedly high.
However, it is challenging to maneuver through changing workforce trends without the help of recruitment software that can help speed things up and fill in the gaps.

💡
AI does not eliminate the need and demand for recruiters.
It evaluates their potential by allowing them to engage in meaningful interaction with hiring teams and candidates
– Rose Owens, Senior Technical Recruiter
Author of Navigate the Current Workforce with AI Recruitment Technology
Josh Bersin describes, "
While there are a lot of jobs open, we are seeing an increasingly wide gap between the jobs created and the skills and experiences in the workforce to fill them
"

(
Forbes, 2018
).

Companies lose about
$15,000
on average for every employee that resigns, with this figure not including the extra time that recruiters and hiring managers spend when looking for the right fit.
Rose Owens is no stranger to the recruiting world, and she helped us understand how modern sourcing methods are necessary to advance the recruiting process in the current employment market.
Let's look at a typical recruiting workflow 👇
1️⃣ Preparing a job analysis and identifying the ideal candidate
2️⃣ Posting a job opening with a detailed description to job boards
3️⃣ Sifting through resumes
4️⃣ Conducting skill tests, interviews, and reference checks
5️⃣ Making offers
These methods can be helpful to recruiters, but in a competitive labor market, they can also be very time-consuming and ultimately – less effective. Not only does it increase turnover rate and time-to-hire, it also continues to cost organizations additional expenditure that they can avoid.
Studies have shown that 25% of today's candidates apply for more than ten jobs, and there has been a 39% increase in applications for a single position during the six-year period between 2012 and 2018.
Another important factor to note is that out of this surge in application volumes, 72% of these applicants are considered as poor or of average quality. When an increase in available jobs is partnered with a lack of qualified candidates to fill them, it increases the amount of time and energy that recruiters have to put into making the most out of traditional recruiting methods.
As modern technology and AI continues to reinvent the way we optimize business processes, Rose Owens is pushing for recruitment models to undergo the same kind of changes. To her, it is essential to understand how AI recruitment software can benefit talent acquisition teams today as they face the struggles of competitive job markets.
AI recruiting can help recruiters by:
📊 Measuring the quality-of-hire
📨 Connecting with passive candidates
⛔️ Removing unconscious bias
💰 Cutting down recruitment costs
😎 Retaining more employees
AI recruitment software will help drastically cut down sourcing time compared to manually finding talent on multiple platforms, and this change is necessary for making sure that large numbers of open positions are not left empty for longer periods of time.
Saving time in the process can also allow recruiters the opportunity to spend more time focusing on the human element of the process – soft skills.
These skills are a crucial aspect for recruiters to see how candidates put their knowledge to action, and how they do so while working well in office culture. Skills such as creativity, persuasion, collaboration, adaptability, and time management at many times speak louder than measurable skills, like a candidate's level of education.
These are the skills that machines cannot replicate. So, giving recruiters enough time to familiarize themselves with a candidate's soft skills is a great way to find the right person for the job.

newsletter
Subscribe for our daily news
Please use a valid work email.
By filling out this form you agree to hireEZ's Privacy Policy and consent to receive communications from hireEZ.
newsletter
Subscribe for our daily news
Please use a valid work email.
By filling out this form you agree to hireEZ's Privacy Policy and consent to receive communications from hireEZ.
Stay Up-to-Date on Future Talent Acquisition Events
Please use a valid work email.
By filling out this form you agree to hireEZ's Privacy Policy and consent to receive communications from hireEZ.
3:03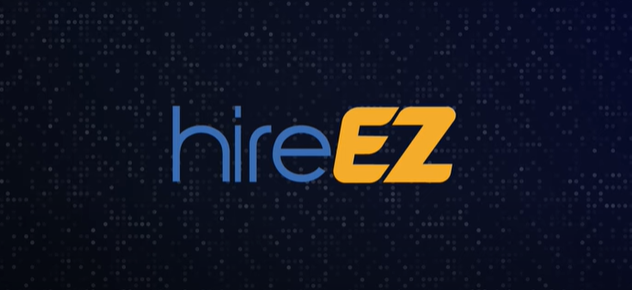 hireEZ - Outbound Recruiting Made Easy!
4:51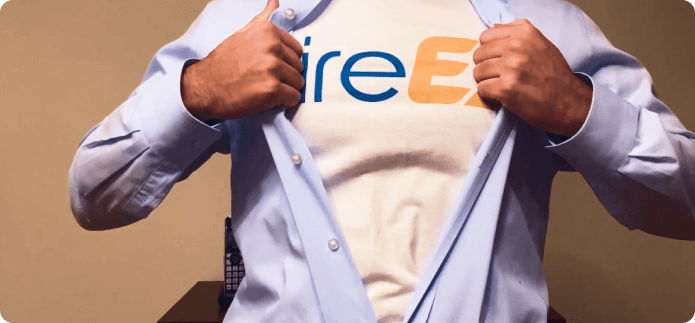 A Hiring Superhero Rebrand Made EZ