Back to Content
4 Essential Tips for Writing a Personalized Recruitment Email
JANUARY 25, 2022 3 min read
Hi, there!
You can use this audio player to convert website page content into human-like speech.
1.0X
The average person today is bombarded with information from multiple channels. A 2019 study shows that although there are going to be roughly 2.9 billion email users worldwide, over 269 billion emails are sent out daily. Those numbers are expected to continuously increase over the coming years.
Time is valuable, and people are busy. Nobody wants to respond to emails they think wouldn't be worth the time spent. Similarly, the quality candidates you are sourcing think the same way. They too have an inbox full of unread emails from people eager to grab just a few minutes of their attention.
To capture best-fit talent for your open roles, you need to craft recruitment emails that stand out from the rest. You need to give candidates a reason to engage with the message that you're trying to get them to hear.

Here are recruitment email tips to keep in mind before clicking the send button.

#1 Grab their attention from the get-go
We often hear the phrase "you never get a second chance to make a first impression." A first impression done face-to-face is easier to fix than a first impression created through a screen. The course of a conversation can be altered, but an email can't be edited once it's sent out. Creating a weak email impression will most likely result in you never hearing from them at all.
Your email's subject line and opening sentence are your doorways to opportunity. Within the first few seconds of opening your email, your candidates need to be able to identify:

The role
Who you are
Why your company finds their

skill sets

important
Do invite for a conversation


Don't sell a chance to speak to you

#2 Focus on how your company can add value to them
A candidate isn't going to spend minutes reading through a lengthy paragraph about your company's achievements. The body of your email needs to focus on how your company would be a step forward for their quality of life.
Center the conversation on things the candidate has done. Let them know how those skills can be leveraged into bigger experiences with your company. Do your research on their previous projects and work experiences so you can be even more specific about opportunities that can be explored with this new and better role. Your candidates want to know that you're reaching out to them because you understand exactly why their qualifications are so important to you.

#3 Have them hear from a decision-maker
Candidates are more convinced to consider an opportunity if they hear from somebody who isn't a recruiter. Let them know their qualifications were reviewed and acknowledged by decision-makers in the hiring team. Your candidates would be more open to a discussion if they were talking to someone extremely familiar with the expectations and responsibilities of a role. They'll be even more likely to respond if they hear from a team manager who resonates with their past experiences or projects. It also shows them that their qualifications were acknowledged by someone they could potentially be working alongside.

Sending out emails to candidates definitely isn't a part of the daily agenda of hiring managers and team leads. If decision-makers aren't available to send out emails personally, members of the hiring team can also send emails out on behalf of those individuals.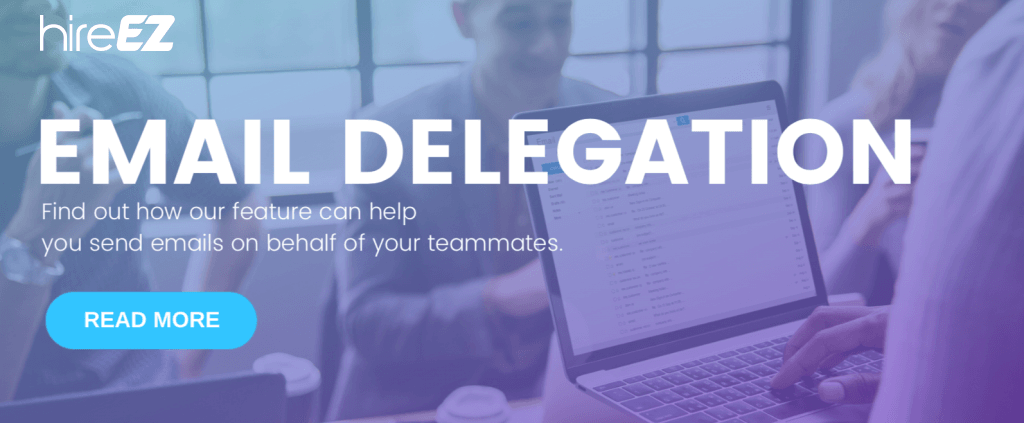 #4 Keep it concise
When a candidate looks at their phone or desktop screen to view your email, the countdown begins. The challenge in executing impactful cold email recruiting is keeping your messaging as straight to the point as possible. Your candidates need to understand the gist of your email body in about 10 to 15 seconds. Avoid jargon or complex and lengthy sentences. Explain only what is necessary. If you feel you need 3 to 4 sentences to elaborate on a single point, proceed to tabling that discussion for a phone call.

Your recruiting email shouldn't be a report of information, it needs to be treated as an invitation for a follow-up conversation. Your end goal is making it to the next step.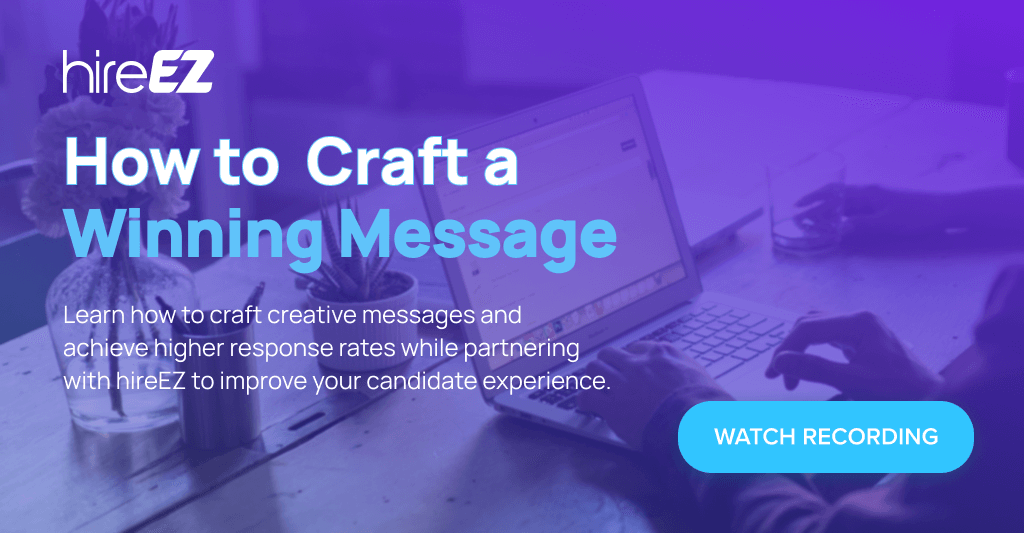 Need to stand out from a busy inbox? Get to know more about recruiting email templates from us.
newsletter
Subscribe for our daily news
Please use a valid work email.
By filling out this form you agree to hireEZ's Privacy Policy and consent to receive communications from hireEZ.
newsletter
Subscribe for our daily news
Please use a valid work email.
By filling out this form you agree to hireEZ's Privacy Policy and consent to receive communications from hireEZ.
Stay Up-to-Date on Future Talent Acquisition Events
Please use a valid work email.
By filling out this form you agree to hireEZ's Privacy Policy and consent to receive communications from hireEZ.
Continue Learning with Us
Discover the power of getting certified in Outbound Recruiting.
Explore Certifications
3:03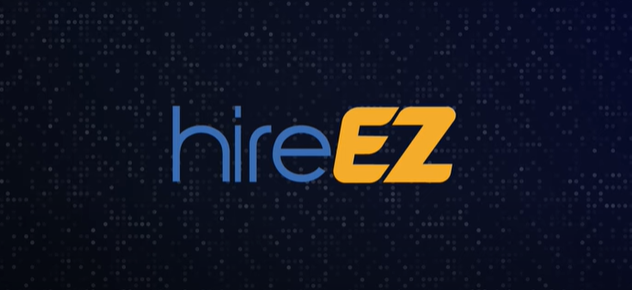 hireEZ - Outbound Recruiting Made Easy!
4:51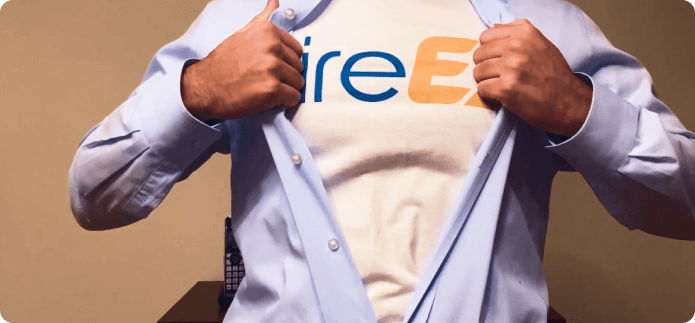 A Hiring Superhero Rebrand Made EZ