Hi, there!
You can use this audio player to convert website page content into human-like speech.
1.0X
Over the past several months, the hireEZ team has been working to help recruiters and sourcers battle the effects of the ongoing pandemic. As a result, we've formed lasting relationships with our partners to understand how we can better serve the needs of the recruiting community.
Partner Summit 2020: Partnering Together on the Road to Recovery was a celebration of our hireEZ partnership as we work toward adapting recruitment to the reopening economy. We also unveiled our latest two-way integrations and shared tips from our partners for recruiting in a modern landscape.
At hireEZ, we understand that the pandemic has created many uncertainties in the recruiting industry. So we decided to bring together our community of partners, customers, and friends to have conversations about the issues that matter the most such as D&I recruiting, remote talent pools, and making data-driven decisions.
If you missed our guest speakers' presentations, here are the key takeaways:
Want to see the speaker sessions for yourself? Check them out at hireEZ partner summit!
Making Data-Driven Decisions
As companies start to get back on their feet, it is imperative that the next decisions they make are rooted in hard evidence. Rhea Moss, Manager of Engineering at iCIMS, kicked off our summit with the iCIMS report on the current state of the recruiting landscape. Her graphs clearly presented multiple changing aspects of the industry from available job openings, out-of-state applications, and diverse workforce.
"Business has forever changed," Rhea said.
Elizabeth Teng, Product Marketing Specialist at hireEZ, presented data collected from hireEZ customers this year. Sourcing activity on our platform over the past few months shows a shift in recruiter behavior to support changing business practices. hireEZ's customer data shows a 60% increase of candidates being moved forward in hiring stages between April and July of this year despite sourcing levels remaining low. This indicates that hiring teams are looking beyond just sourcing, and are spending time reviewing their existing pipelines to move candidates forward in hiring stages.
D&I Recruiting is More Important than Ever
"A structured hiring process is essential for reducing bias and hiring the best people for your teams," said Jacqui Maguire, Senior Director and Talent Advisory for Greenhouse. Jacqui presented six key steps to structured hiring that allow recruiters to make evidence-based decisions on choosing the best candidate. Ultimately, this reduces bias in hiring processes and creates more efficient experiences.
Chez Jennings, a Technical Recruiter at Lever, found that there is so much more to inclusive hiring than just adding candidates from underrepresented groups to the pipeline. Language, decision making, and the interview process are all key parts of the hiring process that recruiters often overlook, Chez explained.
"The diversity filters in hireEZ are really great. I think beyond that, it's also an opportunity to connect with a community…Reach out to groups that are supporting the communities that you're looking to grow," she said.
Read our guide: Technology is Transforming Diversity and Recruiting to learn more about other HR technology tools that are helping hiring teams drive actionable change through the talent acquisition process.
Tapping into Underutilized Talent Pools

Unemployment rates are high and budgets are low, meaning there's an influx of candidates but heavy emphasis on choosing the right one to avoid unnecessary costs. How do you ensure that you're sourcing in the right talent pools to get the best candidate?
Martin Warren, head of talent sourcing at Grab joined us from Singapore to speak about the potential of the remote talent pool. As most people continue to work from home, the location of candidates is no longer an obstacle. Using hireEZ, Martin can collaborate on projects from anywhere in the world using real time data and shared tags. These features are crucial to tracking remote candidates who may easily get lost in the system since the remote talent pool is so large.
"hireEZ is at the center of what we do," Martin said.
Martin also mentioned that recruiting should always start from looking internally at the current talent pool in ATS/CRM. This is expanded upon by Clayton Eaton, a technical sourcing recruiter from Amazon, who explained the importance of talent rediscovery.
"When [computer science grads] are just graduating, they are really seeking out an opportunity. But then once they gain about 2 or 3 years of experience, the tables kind of turn and they are the ones being sought after," Clayton said.
The beauty of talent rediscovery is that these are candidates who already expressed interest in your company. Clayton talked us through the seamless and accurate process of importing past candidates into hireEZ and updating their information. Through the use of hireEZ, Clayton had doubled his hires, maximized efficiency, and no longer spent long days at the office sorting through unqualified candidates.
ATS Breakout Sessions
Following our guest speakers, attendees split into breakout sessions for hireEZ + "ATS" product demos. Each session covered a hireEZ integration with each of the following ATS providers: Avature, Workday, Oracle Taleo, iCIMS, Greenhouse, Beamery, Lever and SmartRecruiters. These integrations are a part of hireEZ Talent Data Cloud, an intelligent data system that syncs, refreshes and enriches candidate data between hireEZ and an integrated ATS platform.
Although we won't be sharing the slides to these sessions, don't worry – there's still a way to check out what we mean by an "intelligent data system." Request a demo from hireEZ if you'd like to see what hireEZ can do when integrated with your current ATS.
Curious to hear the stories from the speakers themselves? Watch the recordings here.
The hireEZ Team thanks our partners and all our attendees of the hireEZ Partner Summit 2020!
newsletter
Subscribe for our daily news
Please use a valid work email.
By filling out this form you agree to hireEZ's Privacy Policy and consent to receive communications from hireEZ.
newsletter
Subscribe for our daily news
Please use a valid work email.
By filling out this form you agree to hireEZ's Privacy Policy and consent to receive communications from hireEZ.
Stay Up-to-Date on Future Talent Acquisition Events
Please use a valid work email.
By filling out this form you agree to hireEZ's Privacy Policy and consent to receive communications from hireEZ.
3:03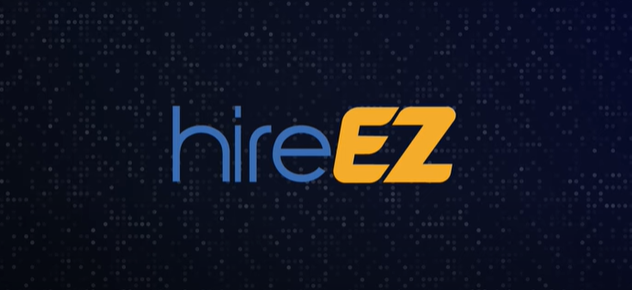 hireEZ - Outbound Recruiting Made Easy!
4:51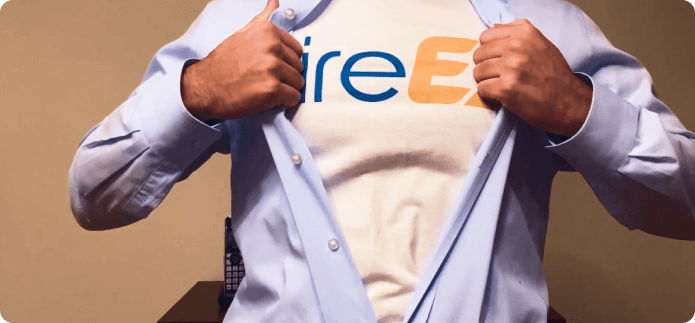 A Hiring Superhero Rebrand Made EZ