Back to Content
Hiretuality 2021 Recap: Agree With These Takes on DE&I and Sourcing?
JANUARY 25, 2022 3 min read
Hi, there!
You can use this audio player to convert website page content into human-like speech.
1.0X

Introversion in DE&I with Glen Cathey
"Neurological differences should be recognized and respected as a social category on par with gender, ethnicity, sexual identity, and orientation."
– Glen Cathey | Head of Digital Strategy & Innovation at Randstad
Over the past two years, we've seen a drastic shift in the way we discuss DE&I. What began as a call for greater diversity hiring and initiatives strengthened into a necessary emphasis on inclusion and belonging in the workplace.
Glen Cathey touched on one group of individuals who often endure the opposite of inclusion and belonging: introverts.
Here's what he had to say:
Beyond introversion, Glen taps into a larger cultural issue many organizations create. He cited a Deloitte study that found nearly two-thirds of workers having to downplay their differences.
With a candidate-driven market in place, this cultural disconnect is an issue organizations cannot afford to have.
To learn more about introversion and DE&I, read Glen Cathey's Manifesto for Introversion in Diversity, Inclusion, and Belonging.
What Makes a Great Sourcer?
"Being a sourcer is a standalone position. It takes a lot of skill, technical understanding, and requires you to be creative and think out-of-the box."
– Vanessa Raath
Why is this distinction between recruiters and sourcers important? Here's what Vanessa had to say:
So what are some of Vanessa's ways for spotting an effective Sourcer?
✅ They have a great digital presence already and care greatly about branding and online credibility
✅ They know how to craft an amazing outreach email that will elicit a response from passive talent.
✅ They're able to look beyond LinkedIn and "fish" from fresh talent pools
If you're interested in hearing more from Vanessa Raath, connect with her here.
Ready for Product Reveals?
Speaking of effective sourcing, most people already know about hireEZ's global sourcing capabilities. What they might not know is that our next-level recruitment software expands across engagement, analytics, and integrations.

We're constantly pushing the envelope in those areas, which is why we gave a preview of some key releases from our product roadmap.
These include:
hireEZ Meetings: Now, hiring managers and recruiters can schedule interviews with candidates right inside of hireEZ using Google and Outlook calendar integrations.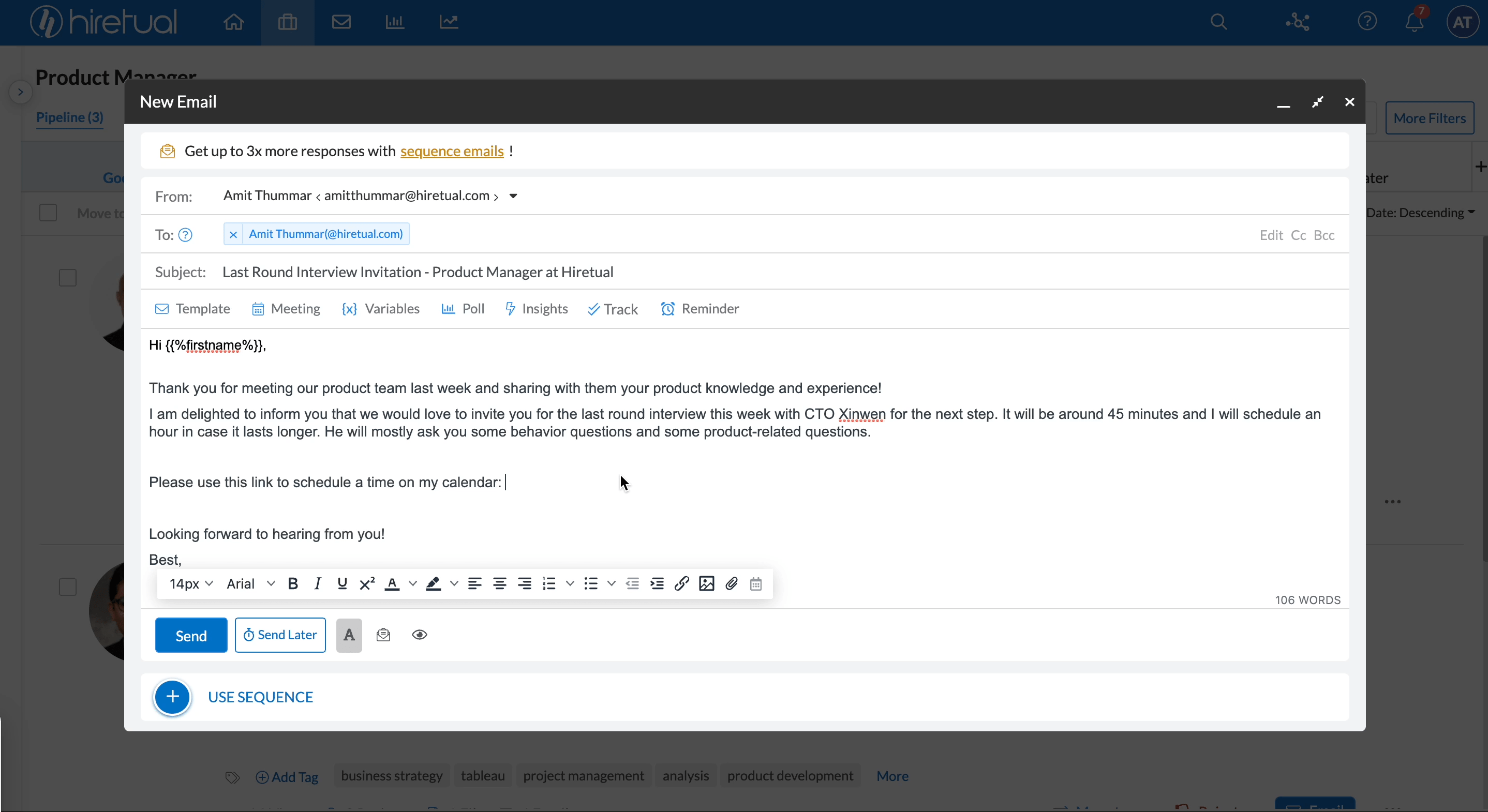 Less back and forth confusion about dates and time. More quality conversations and elevated interview experiences for candidates and talent professionals alike.
Talent Maps: Imagine what your candidate search and hiring strategies would look like with global talent and competitor insights at your fingertips.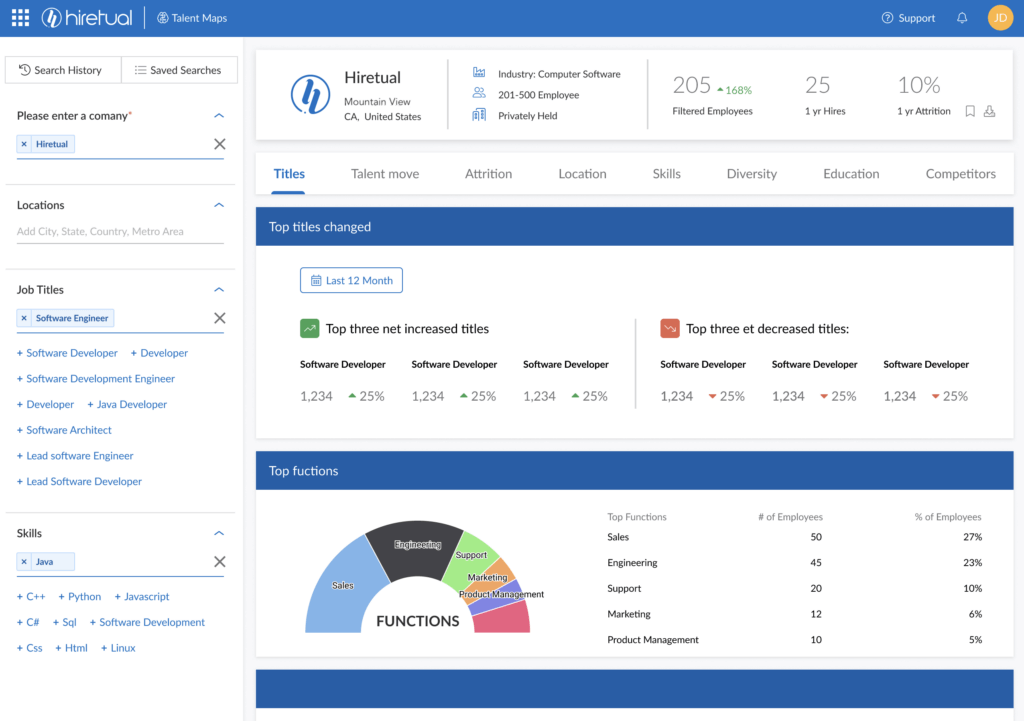 hireEZ is helping to make that possible to help you understand the talent market and beat out competitors during hiring.
Organization Admin: While teamwork should make the dream work, a lack of team structure and clarity on roles and progress can turn those dreams into nightmares.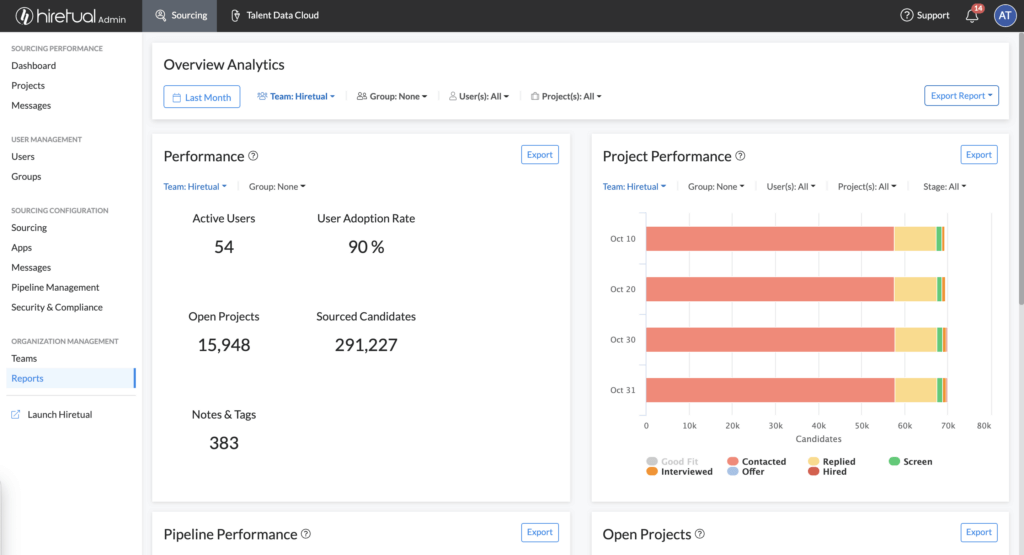 From team responsibilities to performance, organizational admin helps leaders keep teams on track with visibility and control over organizational functions.
Interested in learning more about our latest capabilities? Talk to our team today.
As with most practitioners in the recruitment industry, looking ahead is nothing new. Yet, this practice is more important now than ever before, as today's hires will set the tone for achieving long-term goals at many organizations.
We hope these insights and features keep you on track to make hires and meet goals. For the latest trends, challenges, and changes in the talent market, visit our Content Library.
newsletter
Subscribe for our daily news
Please use a valid work email.
By filling out this form you agree to hireEZ's Privacy Policy and consent to receive communications from hireEZ.
newsletter
Subscribe for our daily news
Please use a valid work email.
By filling out this form you agree to hireEZ's Privacy Policy and consent to receive communications from hireEZ.
Stay Up-to-Date on Future Talent Acquisition Events
Please use a valid work email.
By filling out this form you agree to hireEZ's Privacy Policy and consent to receive communications from hireEZ.
3:03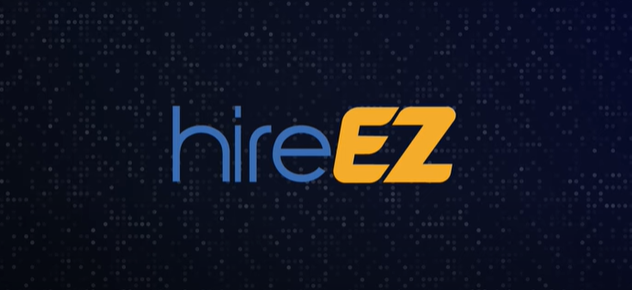 hireEZ - Outbound Recruiting Made Easy!
4:51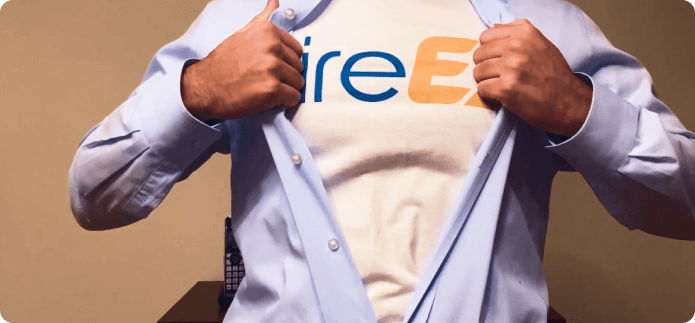 A Hiring Superhero Rebrand Made EZ